Carl Tanzler did everything he could to keep his crush alive, and even after she died, he stole her body from the tomb and slept with her corpse for seven years.
Carl Tanzler worked at the Marine Hospital Service in Key West, Florida, as a radiology technologist of German origin. Carl went by several names; he was listed as Carl Tanzler von Cosel on his US citizenship papers, but Carl Tanzler on his Florida death certificate, and his hospital records were signed as Count Carl Tanzler von Cosel.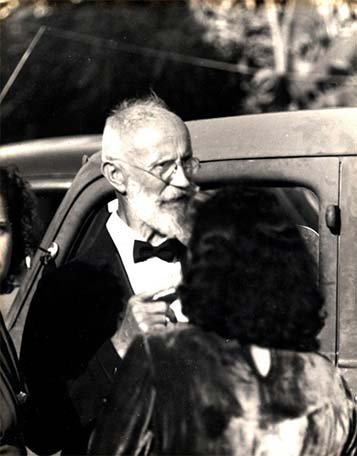 Carl Tanzler was born on February 8, 1877, to a Jewish family. He grew up in Imperial Germany, but at some point left for Australia, where he ended up in an internment camp during WWI.
He traveled from India to Australia with the intention of continuing on to the South Seas Islands, but he stopped in Australia to gather equipment and suitable boats. Soon after, he became interested in engineering and electrical work there, and he also purchased a home, boats, an organ, and a Pacific island.
At the end of the war, no prisoners were allowed to return to their former residence; instead, they were all shipped to the prisoner's exchange in Holland. Carl was released from prison and went in search of his mother, whom he hadn't heard from since the war began. Fortunately, he found her and remained with her for three years. Carl eventually relocated to the United States.
Tanzler married Doris Schafer (1889-1977) around 1920, and the couple had two children: Ayesha Tanzler and Clarista Tanzler, both of whom died of diphtheria. Carl left his family in Zephyrhills to work as a radiology technician at the United States Marine Hospital in Key West, Florida.
Vision of Dark-Haired Exotic Woman
Tanzler's ancestor, Countess Anna Constantia von Cosel, showed him an image of a beautiful dark-haired girl and told him that she was his one true love, an exotic dark-haired woman.
Tanzler's obsession with Elena Hoyos began long before he met her; he claimed that one of his ancestors contacted him from beyond the grave when he was a child in Germany.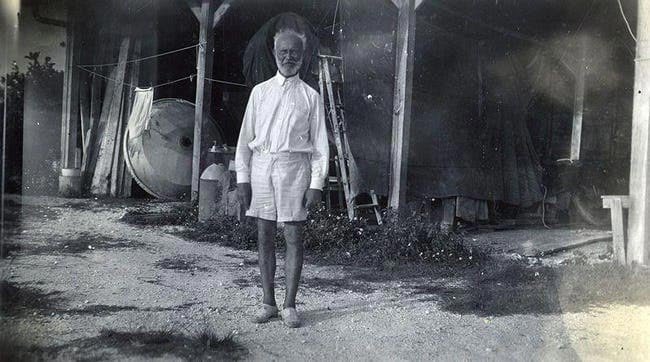 Carl Tanzler never forgot the image of that exotic dark-haired woman, even after marrying and having two children, and even after abandoning his family.
Maria Elena Milagro De Hoyos
Carl Tanzler first saw Elena Hoyos on April 11, 1930, when her mother brought her to the hospital for a check-up. Tanzler recognized her right away as the beautiful dark-haired woman who had appeared to him in his previous "visions." Elena was regarded as a local beauty in Key West, according to all accounts.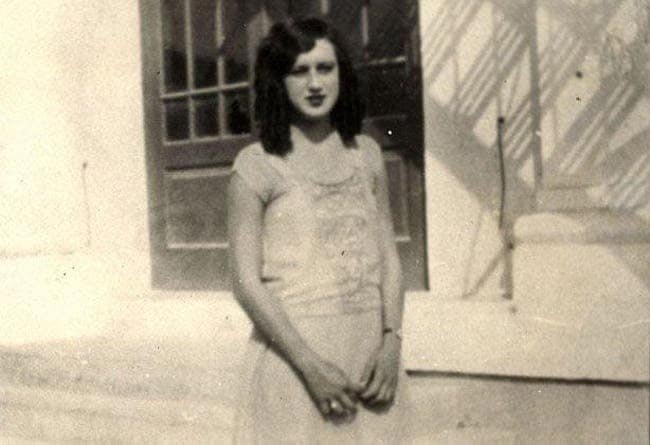 Elena was the daughter of Francisco "Pancho" Hoyos and Aurora Milagro, a local cigar maker. Elena married Luis Mesa on February 18, 1926, but left him soon after the couple's child was miscarried. Elena, on the other hand, was legally married to Luis at the time of her death.
Elena was eventually diagnosed with Tuberculosis, a fatal disease that nearly killed her entire immediate family.
Carl Tanzler Stole Hospital Equipments And Conducted
Carl Tanzler did everything he could to save Elena's life. The hospital even allowed him to conduct experiments on her because tuberculosis was regarded as a death sentence. He went to great lengths to cure Elena, even bringing hospital equipment, including X-ray and electrical equipment, to her home without authorization.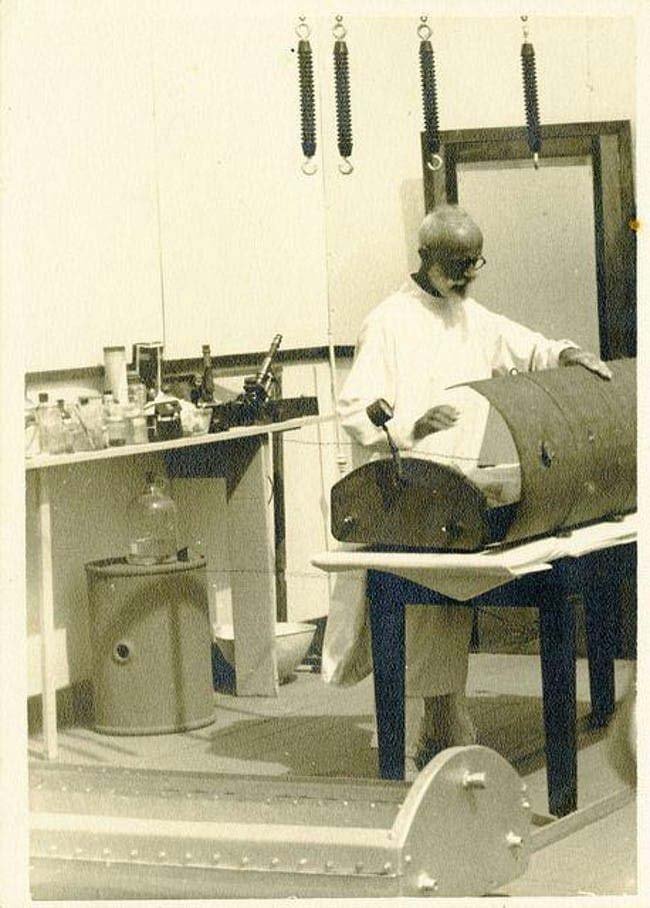 According to his journal, he refused to let Elena go:
"I had hopes that, despite the extensive damage, the lesions would heal again. I had hopes that, when Elena was out of danger, we would get married. As long as she lived I never abandoned hope."
However, there is no evidence that any of his affection was reciprocated by Elena.
Carl Tanzler's obsession with Elena Hoyo
Elena died of tuberculosis on October 25, 1931, at her parents' home in Key West, despite her best efforts. Because Tanzler was diagnosing her, her's family trusted him and let him handle her funeral arrangements. Tanzler paid for her funeral and, with her family's permission, commissioned the construction of an above-ground, costly mausoleum for Hoyo's.
Tanzler visited the above-ground mausoleum almost every night; surprisingly, the stone structure could only be accessed by a key – and only Tanzler had that key, which Hoyo family was unaware of.
Removing the corpse of Elena Hoyo
Tanzler's attempt to preserve her body continued even after Elena died; he visited her body in its tomb and began dosing it with chemicals in an attempt to preserve it.
Two years after Elena was buried, Tanzler crept through the cemetery where she was buried, and he removed her body from the mausoleum. He took the corpse to his house using a toy wagon.
He claimed that Elena's spirit would come to him when he would sit by her grave and serenade her corpse with a favorite Spanish song, and pleaded with him via the song to take her from the grave.
Carl Tanzler Slept With Hoyo's Corpse For 7 Years
After bringing Elena's body home, he used piano wire to connect the bones and fitted the face with glass eyes. Tanzler replaced the corpse's skin, which had decomposed, with silk cloth soaked in wax and plaster of Paris.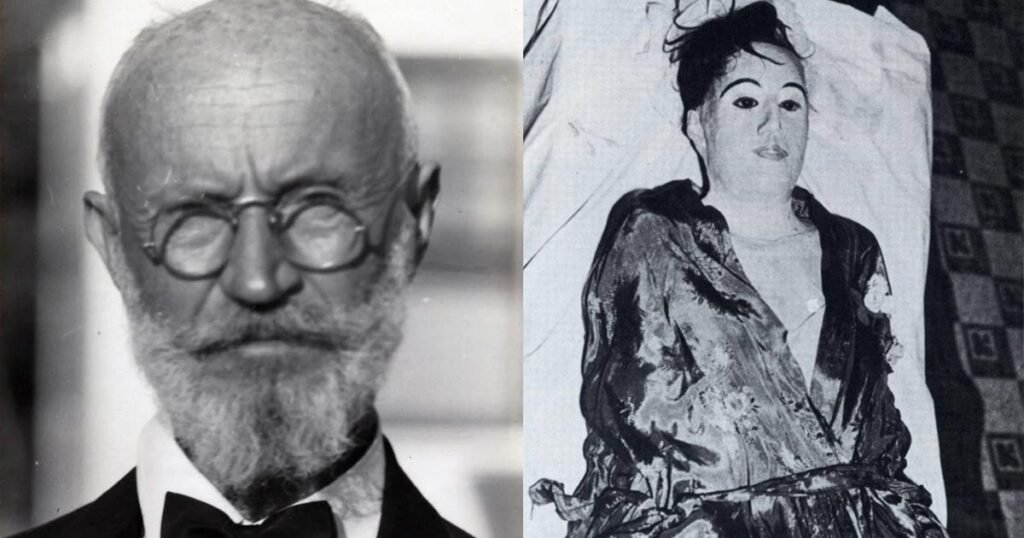 The corpse's hair fell out during decomposition, so he made a wig out of it, and he filled the corpse's abdominal and chest cavities with rags to maintain the corpse's original form. He even dressed her body in stockings, jewelry, and gloves and kept it on his bed.
Tanzler also used perfume, disinfectants, and preserving agents to remove the odor and forestall the effects of the corpse's decomposition.
Discovery of Hoyo's corpse
Tanzler's strange behavior raised suspicions; a man who lives alone suddenly began purchasing woman's clothing; Tanzler abruptly stopped visiting the grave after two years, and even when he visited despite having no real relationship with her.
A young boy claimed to have peered through Tanzler's window and seen him dancing with a large doll. Florinda Hoyo, Elena Hoyo's sister, heard rumors about Tanzler sleeping with her sister's disinterred body. When she went to Tanzelr's house to confront him, she was surprised to find what appeared to be a wax figure of her sister. She then went to the authorities, who apprehended the figure and confirmed it was Elena's body.
Carl Tanzler Was Arrested And Released
Tanzler was arrested and psychiatrically evaluated before being found mentally competent to stand trial. Tanzler was arrested and charged with "wantonly and maliciously destroying a grave without authorization" after a preliminary hearing at the Monroe County Courthouse in Key West, but the case was eventually dropped and he was released because the statute of limitations for the crime had expired.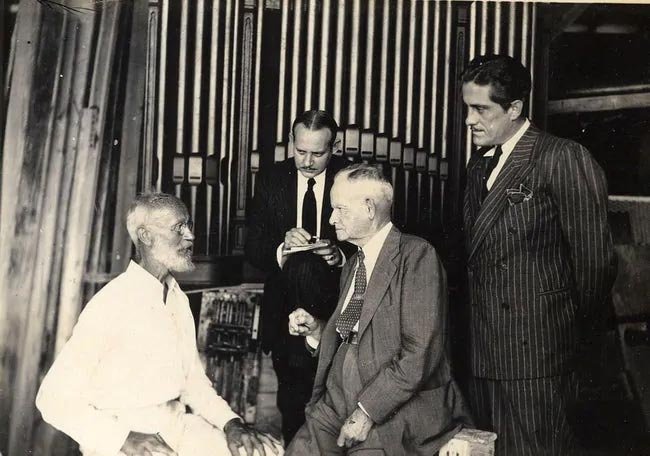 Elena's body was discovered and examined by physicians and pathologists before being placed on public display at a funeral home, where it was seen by up to 6,800 people. Her body was eventually returned to Key West Cemetery and buried in an unmarked grave to prevent further tampering with the corpse.
The case drew much attention from the media at the time and created a sensation among the public. The public was generally sympathetic to Carl Tanzler as they viewed the act as "romantic."
Tanzler Died Holding Hoyo's Sculpture
After he was released, he decided to visit Hoyo's former resting place one last time, he knew that her corpse was not there. He used dynamite to destroy Hoyo's mausoleum just before leaving town.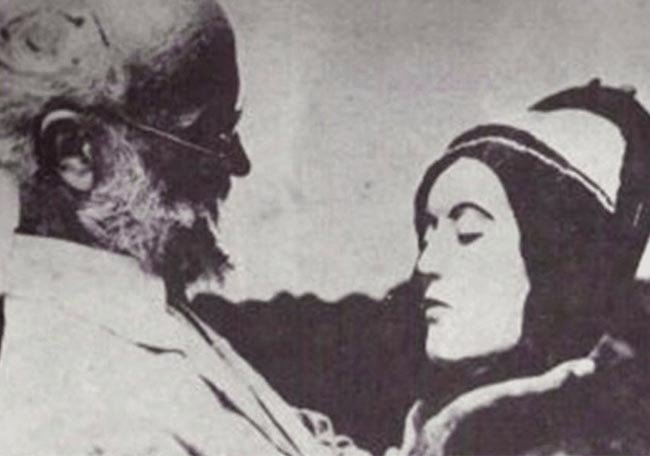 Even though Elena Hoyo's corpse was buried, Tanzler couldn't let go of his obsession with her. He made plaster masks of Hoyo's face to forever memorialize her beauty. He also crafted a life-sized statue of her. Tanzler was found deceased on the floor of his bedroom. According to the 1994 HBO documentary Autopsy: Confession of a Medical Examiner, Tanzler was wrapped in the arms of Hoyo's sculpture.
---
Read more from the website: