Carl Tanzler's obsession with a young tuberculosis patient named Elena "Helen" Milagro de Hoyos is a bizarre and disturbing story. Tanzler became infatuated with Helen when she was a patient at the hospital where he worked. Despite his best efforts to save her life, Helen eventually succumbed to the disease and passed away. However, Carl Tanzler could not let her go.
In a shocking turn of events, Carl stole Helen's corpse from her tomb and took her home with him. He then proceeded to mummify her body and even created a life-size effigy of her to keep in his bed. For seven long years, Carl lived with Helen's corpse and maintained it as if it were still alive.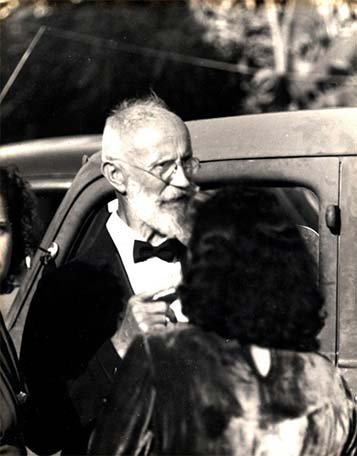 Who was Carl Tanzler
Carl Tanzler was a man of many mysteries, born on February 8, 1877, into a Jewish family in Imperial Germany. He led an adventurous life, traveling from India to Australia with grand plans of exploring the South Seas Islands. However, fate had other plans, and Carl found himself interned in an Australian camp during WWI.
While in captivity, he developed an interest in engineering and electrical work. His fascination with these fields soon became a passion, leading him to purchase a home, boats, an organ, and even a Pacific island. However, the end of the war brought with it a new set of challenges, and Carl was sent to a prisoner exchange in Holland, unable to return to his former residence.
After being released from prison, Carl went in search of his mother, whom he hadn't heard from since the war began. Fortunately, he found her and remained with her for three years before eventually relocating to the United States.
In the US, Carl married Doris Schafer in 1920, and the couple had two children. Tragically, both of their children passed away from diphtheria, and Carl eventually left his family in Zephyrhills to work as a radiology technician at the United States Marine Hospital in Key West, Florida.
Vision of Dark-Haired Exotic Woman
According to Tanzler himself, his fixation on Elena Hoyos began long before he ever met her. As a child in Germany, he claimed that one of his ancestors, Countess Anna Constantia von Cosel, had shown him an image of a beautiful dark-haired woman and told him that she was his one true love.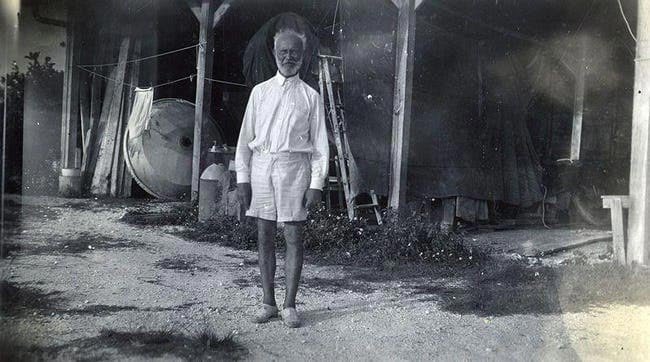 Despite marrying and having two children, Carl Tanzler could not shake the memory of that exotic dark-haired woman
Maria Elena Milagro De Hoyos
On April 11, 1930, Carl Tanzler's obsession with Elena Hoyos was solidified when he saw her in person for the first time at the hospital where he worked. Elena was there for a routine check-up, but to Tanzler, she was the woman of his visions. Despite being married, Tanzler became completely fixated on Elena, showering her with gifts and professing his love for her.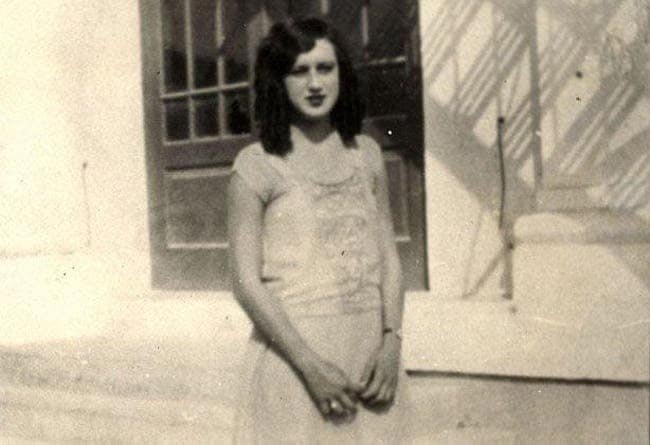 Elena, on the other hand, was a young woman struggling with a serious illness. She had been diagnosed with tuberculosis, a deadly disease that had also claimed the lives of her father and sister. Despite her illness, Elena was widely regarded as a local beauty in Key West, and her tragic story only added to her mystique.
Elena's personal life was also complicated. She had been legally married to Luis Mesa at the time of her death, although the couple had separated after their child was miscarried. Her father had also been married several times, and her family was known for their complicated relationships and dramas.
Carl Tanzler Stole Hospital Equipments
Despite the fact that tuberculosis was considered incurable at the time, Carl Tanzler refused to give up on Elena Hoyos. He used his position at the hospital to conduct experiments and treatments that were not authorized, often bringing equipment and medication to her home. His obsession with her only grew stronger as he continued to care for her.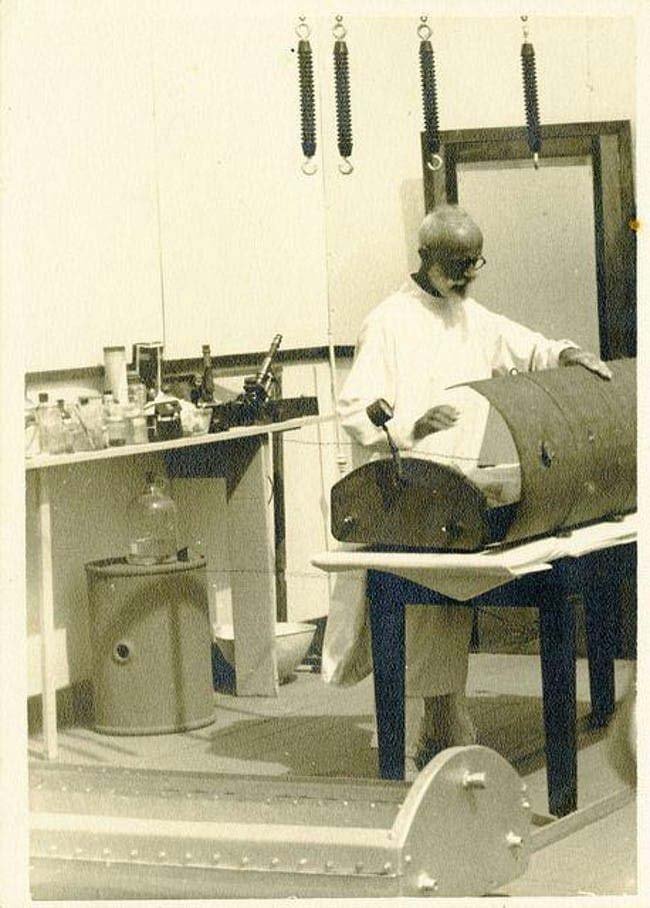 According to his journal, he refused to let Elena go:
"I had hopes that, despite the extensive damage, the lesions would heal again. I had hopes that, when Elena was out of danger, we would get married. As long as she lived I never abandoned hope."
However, there is no evidence that any of his affection was reciprocated by Elena.
Carl Tanzler's obsession with Elena Hoyo
Elena, died of tuberculosis on October 25, 1931, at her parents' home in Key West. Because Tanzler had been treating her, her family trusted him to handle her funeral arrangements. Tanzler not only paid for her funeral but also, with her family's permission, commissioned the construction of a costly above-ground mausoleum for Hoyos.
Tanzler visited the mausoleum almost every night, which was surprising as the stone structure could only be accessed by a key – a key that only Tanzler had, and of which the Hoyos family was unaware.
Removing the corpse of Elena Hoyo
Despite Elena's death, Tanzler's obsession with her continued to escalate. He visited her tomb regularly and began an attempt to preserve her body by dosing it with chemicals.
Two years after Elena's burial, Tanzler snuck into the cemetery and removed her body from the mausoleum. He used a toy wagon to transport her corpse to his home.
Tanzler believed that Elena's spirit communicated with him, urging him to take her from the grave. He claimed that when he would sit by her grave and serenade her corpse with a favorite Spanish song, her spirit would come to him and plead with him through the song.
Carl Tanzler Slept With Hoyo's Corpse For 7 Years
After bringing Elena's body home, he used piano wire to connect her bones and fitted her face with glass eyes. Tanzler replaced the decomposed skin with silk cloth soaked in wax and plaster of Paris. He made a wig out of her hair, which had fallen out during decomposition, and filled her abdominal and chest cavities with rags to maintain her original form. He even dressed her body in stockings, jewelry, and gloves and kept it on his bed.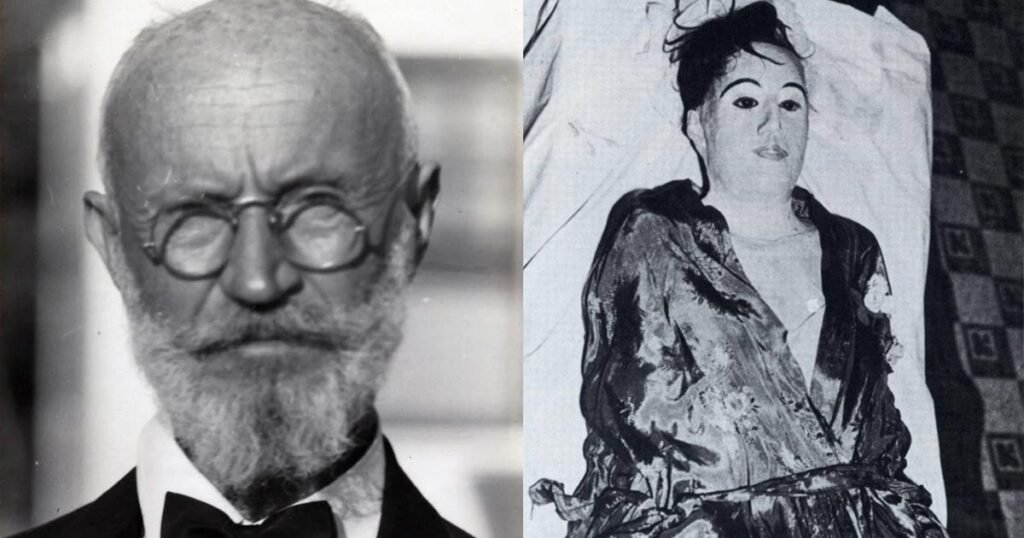 To remove the odor and prevent further decomposition, Tanzler used perfume, disinfectants, and preserving agents.
Discovery of Hoyo's corpse
Tanzler's bizarre behavior was hard to ignore. A man who lived alone began buying women's clothing and abruptly stopped visiting Elena's grave after two years, despite having no real connection to her. Rumors spread like wildfire after a young boy claimed to have caught Tanzler dancing with a large doll through his window. Florinda Hoyo, Elena's sister, even heard whispers that Tanzler was sleeping with her sister's disinterred body.
She took matters into her own hands and confronted Tanzler, only to find what appeared to be a wax figure of her deceased sister in his home. The authorities were alerted, and upon inspection, confirmed that the figure was, in fact, Elena's corpse.
Carl Tanzler Was Arrested And Released
Tanzler's arrest and psychiatric evaluation made headlines, and the case drew widespread attention from the media. He faced charges of destroying a grave without authorization, but the case was eventually dropped due to the statute of limitations. Despite his bizarre and disturbing actions, the public saw Tanzler as a romantic figure and were generally sympathetic towards him.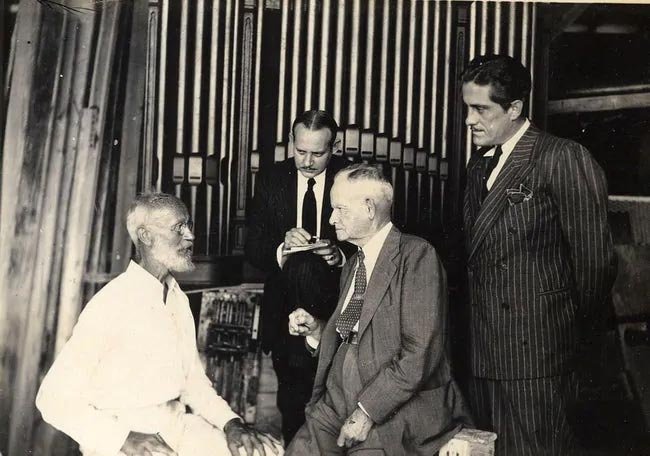 Elena's body was examined by medical professionals and placed on public display at a funeral home, where thousands of people came to see it. However, her body was eventually returned to Key West Cemetery and buried in an unmarked grave to prevent further tampering.
The case caused a media frenzy, with the public divided in their opinions. While some saw Tanzler's actions as romantic, others found them to be utterly reprehensible. Even today, the story of Carl Tanzler and Elena Hoyos continues to fascinate people and is regarded as one of the most bizarre and macabre tales in American history.
Tanzler Died Holding Hoyo's Sculpture
Despite being released, Carl Tanzler's obsession with Elena Hoyo did not fade away. He visited her former resting place one last time, knowing full well that her corpse was no longer there. As a final act of desperation, he used dynamite to destroy her mausoleum just before leaving town.
But even then, Tanzler couldn't let go of his fixation on Hoyo. He made plaster masks of her face, attempting to preserve her beauty forever. And he crafted a life-sized statue of her, as if to keep her by his side forever.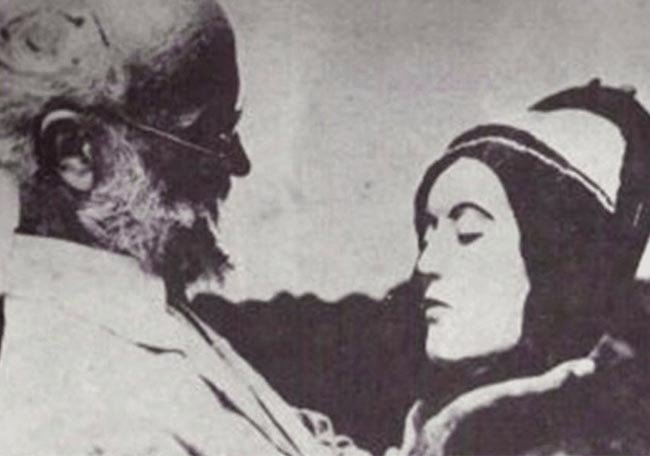 In the end, Tanzler's obsession consumed him. He was found deceased on the floor of his bedroom, wrapped in the arms of the eerie statue he had made in Hoyo's likeness. It was a haunting and tragic end to a bizarre and disturbing story that continues to fascinate and disturb people to this day.
---
Read more from the website: