In 2000, 15-year-old Rachel Barber tragically fell victim to a heinous crime, as she was drugged and strangled to death with a telephone cord. The perpetrator was subsequently sentenced to 20 years in prison.
However, in January 2015, the offender was released from prison. It was not until the trial that Rachel's family and friends were made aware of the perpetrator's motivation, which was to kill Rachel and assume her identity.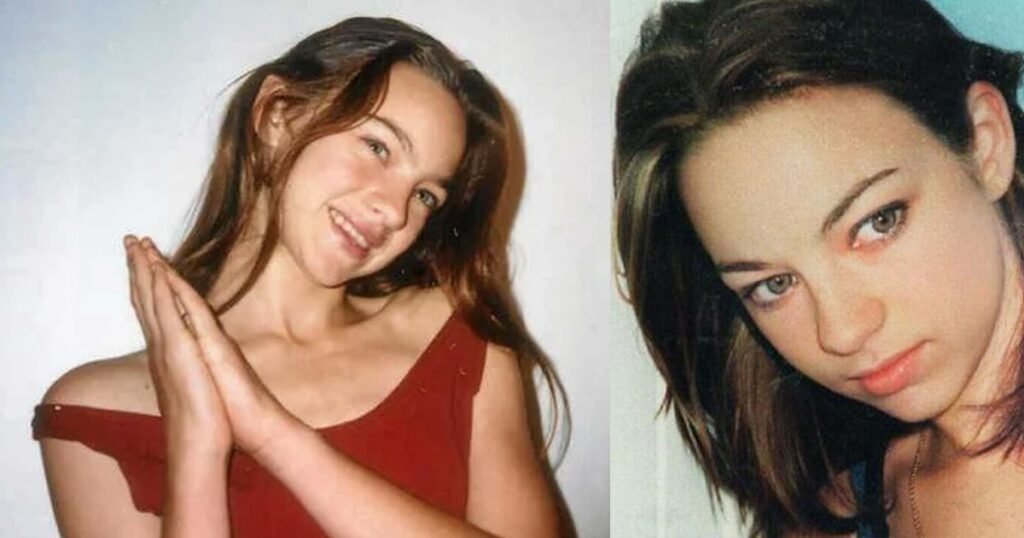 Caroline Robertson's deadly obsession with Rachel Barber
15-year-old Rachel Barber from Melbourne was a talented and ambitious young woman, with a passion for modeling and dancing. She aspired to be a leading lady in musicals and was highly respected by her peers, being one of the most popular students in school. Additionally, Rachel was in a long-term relationship with her schoolmate, Manni Carella.
Rachel was blessed with striking physical features, including her tall and slender frame, as well as her "elfin-featured" face and emerald eyes. She was also a promising student at Richmond's Dance Factory, where she thrived in her performances. Despite her confidence on stage, Rachel was an unusually shy adolescent, particularly around strangers.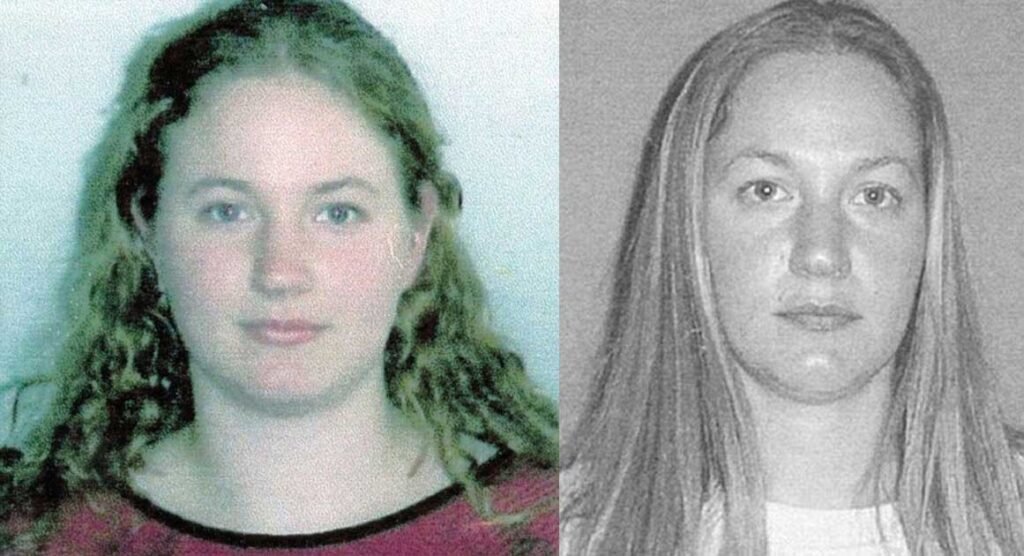 Rachel Barber was born on September 12th, 1983, and was the eldest of three sisters; Heather and Ashleigh-Rose. She had loving parents, Elizabeth and Michael Barber, as well as her boyfriend, Manni Carella. In 1992 or early 1993, Rachel's family relocated to Mont Albert, where she met Caroline Reed Robertson. Caroline quickly became a trusted member of the family, as she babysat the Barber children, including Rachel.
Caroline Reed Robertson, unable to handle the success and popularity of Rachel Barber, became envious of her. Caroline had grown up feeling dissatisfied with herself, often describing herself in derogatory terms such as "loser," "unwanted," "dirty," "obese," and "funny in the head" in a self-portrait she created at the age of 14. Throughout the years, she continued to paint herself and scribbled similar negative comments on her portraits.
She also wrote angst-filled letters to her estranged father, expressing her disdain for her life and how she felt worthless. In one letter, she wrote, "I feel like a troubled, tortured, lost soul that's been thrown into an alien environment full of angels." Caroline's feelings of inadequacy and jealousy ultimately led her to commit the heinous crime of murdering Rachel Barber in an attempt to assume her identity.
The Disappearance of Rachel Barber
On the morning of March 1st, Rachel's father drove her to the tram stop to catch the train at approximately 9:30 am. Rachel left her home wearing a gold necklace with a diamond-like stone and a blue topaz ring, and she had approximately $13 in her wallet.
Rachel had told her 16-year-old boyfriend, Manni Carella, that she was leaving for a secret job that would pay her well. However, the nature of this secret job was known only to Rachel and her murderer, Caroline Reed Robertson.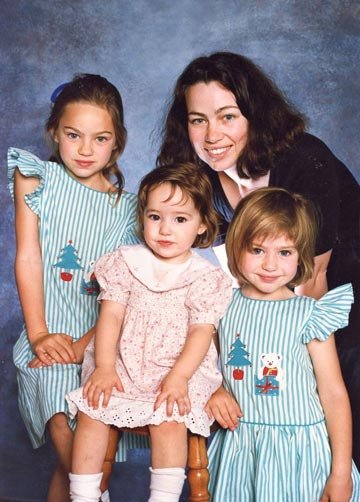 Rachel was last seen by her friend, Allison Guberek, on her way to catch the tram at the intersection with an older girl, who was none other than Caroline Reed Robertson. Rachel was supposed to meet her father in the evening at the tram, but when she missed her tram, her parents became concerned and reported the incident to the police the next day.
Unbeknownst to Rachel, Caroline had devised a premeditated and elaborate plan to lure the shy teenager to her apartment and end her life. Rachel kept her promise and did not tell anyone where she was going, only that she would be back at the tram terminus at 6:15 pm to meet her father.
When they arrived at Caroline's apartment, they ate pizza together. According to court documents, it is believed that Rachel's pizza may have been drugged. Caroline then persuaded her to participate in some meditation as part of a psychological study, instructing her to think of "happy and pleasant things."
It is believed that at this point, Caroline strangled Rachel to death by wrapping a telephone cord around her neck.
On March 11, 1999, Guberek assisted the police in creating a computer-generated image of the girl she saw with Rachel. This image was a good representation of Caroline Reed Robertson.
Why did Caroline kill Rachel?
As much as Caroline Reed Robertson was dissatisfied with herself, she harbored a deep-seated hatred for Rachel Barber. She wrote about her obsessively, describing her in vivid detail. In her writings, Caroline stated that Rachel was always "wild" and enjoyed running barefoot in the country. She also mentioned that Rachel began dating at a young age and was very talented at classical ballet. She also tried modeling, describing her as "strikingly attractive" with a dancer's body, clear pale skin, hypnotic green eyes, and dyed hair in various colors.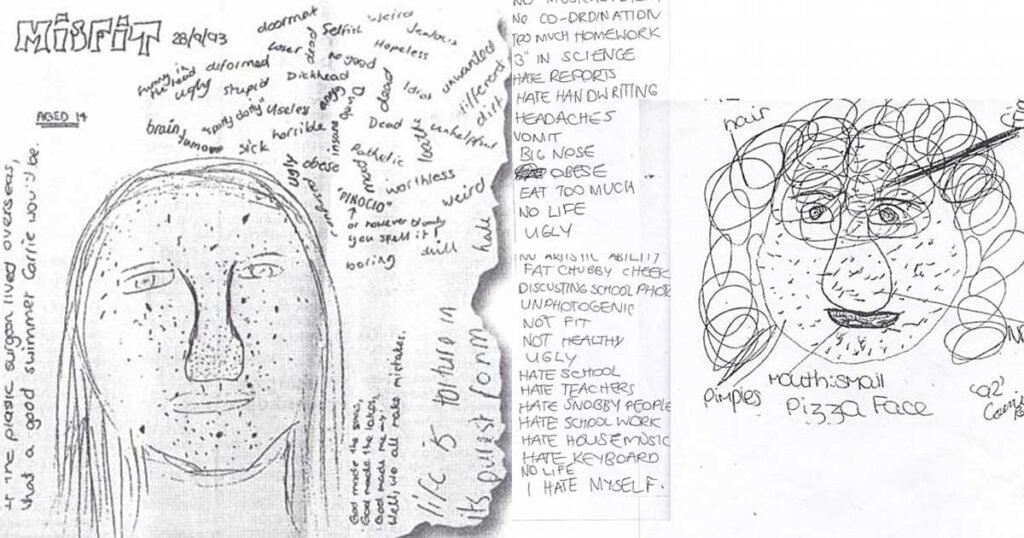 Caroline devised a complex scheme to persuade Rachel to return to the apartment where she lived alone. Knowing that Rachel enjoyed modeling, Caroline told her that she could earn $500 if she participated in a highly confidential psychological survey, but she couldn't tell anyone about her participation.
Rachel trusted her and took the opportunity, but Caroline had planned every detail of the murder, as revealed in one of her diary entries, which read: 'On the way to dance school, say that she can't tell anyone that she's meeting me as I'm not allowed to give the study results to anyone — ethics — highly confidential. Not even your boyfriend/parents … Drug Rachel (toxic over mouth), put the body into army bags and disfigure and dump somewhere way out. No car …'
'Check farm (including bag) … Tuesday, arrange bank loan … Moving van … Night to disguise hair … Thoroughly clean house, and steam clean carpet.'

Caroline's diary entry
Caroline Reed Robertson had decided on "Jem Southall" as her new identity, which she intended to take after obtaining a bank loan and fleeing the state.
Caroline kept Rachel's body in her house
Caroline had kept Rachel's body in her apartment for two days, hidden in her wardrobe. The body was present when she closed the door to prevent her father from entering the room on one occasion when he came to see her after learning she was ill.
She wrapped Rachel's body in two rugs and took a taxi to her father's Kilmore farm, telling the driver that she was moving a statue. She buried the body in a shallow hole, oddly next to her pet cat's grave.
Caroline began to live the life she had planned for herself after burying Rachel; she applied for a large loan and inquired about V-line trains.
However, Caroline's unusual behavior drew attention to her, and her mother soon expressed her concerns to Caroline's father. Similarly, the police became interested in her.
In October 2000, Caroline pleaded guilty and described herself as an unhappy and friendless "nobody" who wished to be someone else, someone better, during her court appearances. She explained that she was obsessed with Rachel because she saw her as the embodiment of "pure" and everything she wished to be.
On Saturday, March 13th, police conducted a search on the Kilmore property and discovered Rachel's body. An autopsy was performed on the body, and it was determined that the probable cause of death was ligature strangulation with a cable found around Rachel's neck.
When police searched her apartment after her arrest, an application for a birth certificate in the name of "Rachel Elizabeth Barber" was discovered.
Aftermath
Rachel's mother said Caroline had shown absolutely no remorse for Rachel's murder, and she would have preferred to see her serve 17 or 18 years in prison. "Nobody wants their daughter murdered, and justice, as far as Rachel is concerned, will never be done, because Rachel's life has been taken away from her," she said.
Caroline first became eligible for parole on August 10, 2013, but her release was delayed following a public outcry by Rachel's parents to keep their daughter's killer behind bars.
Caroline was released from Deer Park's Dame Phyllis Frost prison in January 2015 after serving 15 years of her 20-year sentence. She is said to have never expressed remorse for her crime.
Caroline transformed her appearance behind bars, emerging, unlike the plump, pizza-faced teenager she despised herself for being. Rachel's parents, who hadn't seen Caroline since she was sentenced in November 2020, were taken aback by her transformation. But her family still has fears about Caroline's mental state and hopes that rehabilitation can protect the community.
When Rachel's mother first saw her after she came out of prison, she thought she looked like someone else, like her daughter, "There is a Rachel likeness there, the eyes."
The Lost Girl
The story of Rachel Barber and Caroline Reed Robertson was turned into a 2009 film, "In Her Skin." The film, which was directed by Simone North and starred Guy Pearce and Sam Neill, depicted the events leading up to Rachel's murder and the subsequent trial of Caroline. It received positive reviews for its portrayal of the events and the performances of the actors. The film was based on the book "The Lost Girl" written by Rachel's mother, Elizabeth Barber.
---
Now, that you've read about Rachel Barber, you might also like reading about Steven Pladl, who divorced his wife to marry his daughter.