On November 25, 2015, Heather Jones called the police to report a domestic disturbance. She said that her husband had tried to shoot her. The police were familiar with cases of domestic violence, but they were not prepared for what they were about to discover. It turned out to be the worst case of child abuse they had ever seen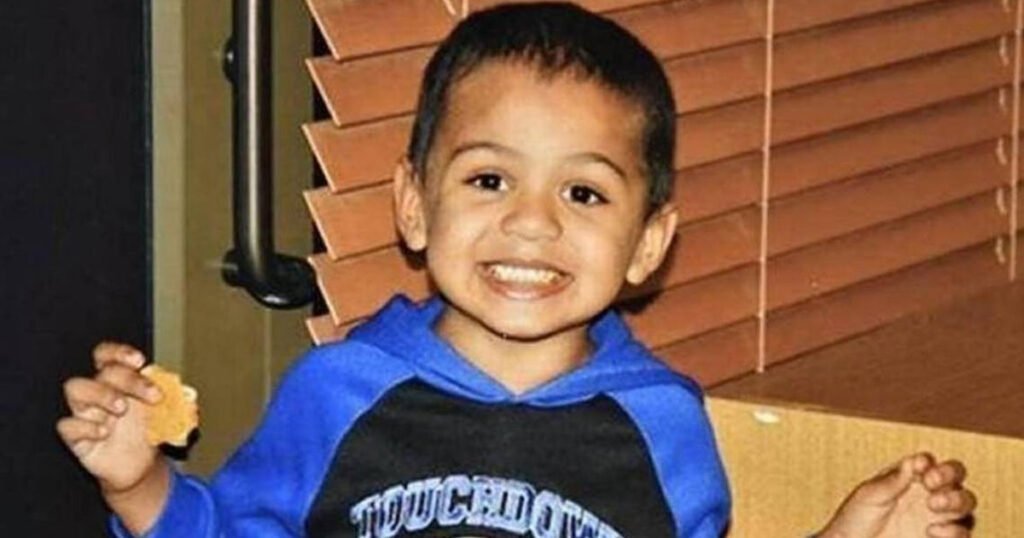 Adrian Jones, Heather's child, had been tortured by his biological father and stepmother throughout his short life. He had been beaten and starved when he tried to eat.
Trigger Warning: This article contains horrific details of what happened to Adrian Jones, which could potentially upset readers.
What happened to Adrian Jones?
Adrian Jones was born to Michael Jones and Dianna Pearce and lived with his biological mother in Lawrence, Kansas for the first few years. However, when he was found unattended at home, he was removed from his mother's custody and placed in his father's care.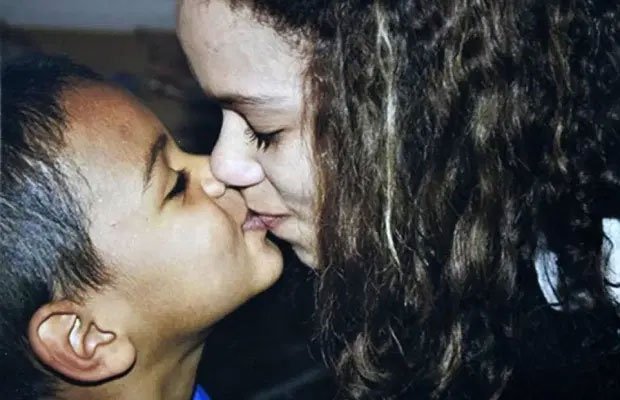 Adrian's father, Michael Jones, then married Heather Jones, and they lived together with seven children aged between 2 and 11, including Adrian. When the police were called to the house for a domestic disturbance, they noticed that one of the children, Adrian, had been missing for several months. They searched the house and the surrounding area, but there was no trace of Adrian. However, they found some remains of the seven-year-old Adrian Jones.
The police noticed that the house was full of surveillance cameras, a total of about 30 cameras that overlooked all corners of the house. They found out that the cameras in the house had captured the unimaginable abuse that Adrian had endured and ultimately his death. The house was dirty, with bullet holes in the walls, and was full of garbage. The other six children who lived in the house were removed from the house and taken into protective custody.
After Michael and Heather were arrested, Heather asked her landlady, Jen Hoevers, to save pictures of her children from her Apple iCloud account. When Jen accessed her iCloud, she discovered horrific images of Adrian, images that showed what had happened to him.
The images in Heather's iCloud revealed the situation Adrian was living in. There were images of Adrian before and after his death, images of his ongoing abuse that had escalated to such an extent that even an adult would find it impossible to deal with emotionally and mentally.
Jen handed the images of Heather's iCloud over to the police, which showed how the abuse got worse over the years, and in the last few months of his life, it became unbearable. Adrian went from a healthy little boy to an emaciated one, with rotten teeth and sunken eyes. Despite his efforts to escape, get help, eat, and live, 7-year-old Adrian Jones could not withstand the abuse from his father and stepmother.
Andrian Jones suffered unimaginable abuse
Michael and Heather kept Adrian locked in a shower behind a plywood door for most of the day. They also forced him to stand in a swimming pool with water up to his neck for hours. Adrian was constantly shackled, handcuffed, tied, and starved. Other forms of his torture included being strapped to an inversion table, blindfolded, and forced to stand outside in the freezing cold.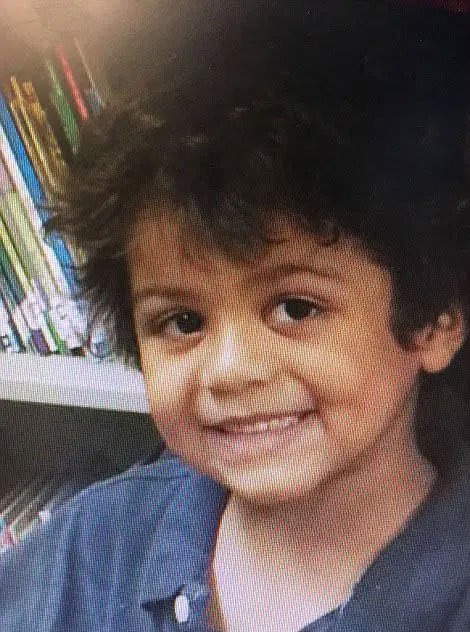 In some photos, Adrian was strapped with cutting boards at the front and back, which forced him to stand straight. Other photos showed him naked in the shower cubicle on what may have been the last days of his life. There was also a video in which Adrian was repeatedly punched in the face with a broomstick.
Michael and Heather did not call him by name, instead referring to him as "the boy." Adrian's ankles had been bent out of shape by the constant blows and being held in shackles.
Heather's Facebook account was filled with details about Adrian's abuse. She posted about wanting to taste him, and in one post, she referred to an episode of "The Walking Dead" in which a character shoots a child in the back of the head while telling her to look at the flowers. Heather posted: "Walking Dead's look at the pretty flowers yea I'm bout to pull that shit!" she shared the post on Christmas Day 2014, joking a few days later that she might have to feed some pigs."
Michael had set up alarm systems on the refrigerator and food cupboard, so if Adrian ever tried to get food, they were notified, and he was punished for eating. Eventually, 7-year-old Adrian Jones starved to death. After his death, Michael and Heather brought some pigs, and it was claimed that they had not fed the pigs for a while and had thrown Adrian's body to them. The abuse Adrian suffered was horrific and inhumane, and his death was a tragic and senseless loss of a young life.
Why did no one try to help Adrian?
Adrian's abuse went unnoticed for so long because the people responsible for his care and protection failed to take action despite repeated warning signs. The child welfare system received 10 calls reporting abuse in the Jones household, but they did not remove Adrian from the home despite the reports. Even when Adrian himself reported being beaten and locked up, no physical signs of abuse were found, and he was not removed from the home.
In 2013, two years before his death, Adrian told a Children's Division employee and a police officer that his father kicked him in the back of the head so violently that a "small bone came out." Despite this, he was not removed from the home.
"My Daddy keeps hitting me in the head and punches me in the stomach and my mom keeps pulling on my ears, and it really hurts. Mommy and Daddy locked me in my room by myself. Mommy and Daddy can't feed me."
The child welfare system tried to provide Adrian with intensive home services, but Heather and Michael refused to cooperate, and after a few weeks, they informed the welfare system that their main residence was now in Kansas and they no longer needed their services. Adrian spent a few months in a treatment center, after which he was diagnosed with post-traumatic stress disorder. Michael and Heather were allowed to have Adrian back home, provided they followed a follow-up plan, but unfortunately, nothing of the sort happened.
Adrian's grandmother filed a lawsuit accusing social workers in Kansas and Missouri who knew Adrian was being tortured, and they could have prevented his death. The failure of these social workers to take action to protect Adrian is a tragic example of how the child welfare system failed Adrian and ultimately contributed to his death.
Michael and Heather Jones
Michael Jones and Heather Jones were charged with first-degree murder and both pleaded guilty to first-degree murder and were sentenced to life in prison with no possibility of parole after 25 years. Heather told the court at her sentencing that she could not return now and that she was not strong enough to protect Adrian. The prosecution described the case as one of the most heinous cases of abuse they had ever seen.
"I can't go back now but I truly from the bottom of my heart am sorry I wasn't strong enough to protect him. I wish I could take it back."
It is important to note that Adrian's death could have been prevented if his cries for help had been heard and if someone had removed him from his father's house. In 2018, Missouri passed Adrian's law, which helps the state track down families moving across state lines to avoid child protection officers. The law is named after Adrian and serves as a reminder of the tragic consequences when child abuse goes unnoticed and unaddressed.
---