Vera Jo Reigle, 24, was brutally murdered on March 26th, 2011. She was beaten and stabbed before being dumped on the train tracks in Findlay, Ohio. Vera was disabled and had the mental capacity of an eight-year-old.
Growing up, Vera's life was filled with unimaginable horrors, as she was constantly exploited and mistreated by those around her. Tragically, her own father was the source of much of her suffering, having subjected her to sexual abuse starting at the tender age of 11. Although her father was eventually sentenced to 20 years in prison for his crime, the damage to Vera's fragile psyche had already been done, leaving a young woman with intellectual disabilities with little hope for a positive future.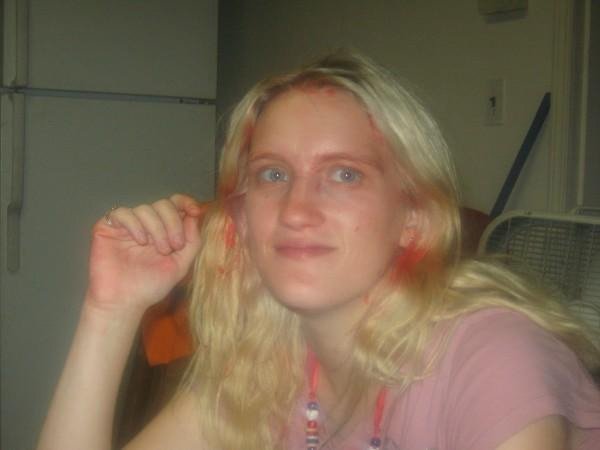 As Vera struggled to cope with the trauma of her past, she found herself growing increasingly distant from her mother and maternal relatives. Despite her difficulties, Vera's intellectual limitations did not stop her from completing high school, thanks to the support of her teachers and specialized classes.
However, the challenges of life proved too much for Vera to handle on her own, and she soon had to rely on disability payments from the government to make ends meet.
Vera Jo Regile and Zachary Brooks
Vera began dating a boy named Zachary Brooks, who was only 13 years old at the time when she was 19 years old. Despite their age difference, Vera and her family moved into a dilapidated two-story house with Zachary Brooks and his family. After that, not a single day in her life felt normal.
Cheri Brooks, Zachary's mother, was the matriarch of the Brooks family and a crime boss. Cheri is the mother of nine children in total; however, the state removed five of her children and placed them in foster care due to allegations of sexual abuse against Cheri.
Even Cheri's own family member claimed walking in on her alone while she committed the most heinous act on her infant children. Cheri, on the other hand, does not publicly deny these allegations.
She and her husband welcomed more children into their home after her children were taken away from her. These children were all boys and were well-known criminals in the Findlay area. The Brooks family was a Crips street gang member who regularly engaged in assault, burglary, and drug trafficking. Cheri's youngest son was Zachary.
Cheri had an obsession with baby girls, and it was also claimed that Cheri was sexually abused by her father as a child. After her oldest daughter was placed in foster care, she tried and failed repeatedly to have another daughter to raise. Cheri, on the other hand, encouraged the couple to have children when Vera moved in.
Cheri informed the couple that if Vera became pregnant with a girl, she would keep her and Vera would have no contact with her own child.
Vera became pregnant with a girl at the age of 22, while Zachary was only 16 at the time. Living in the house was her biggest mistake; she was beaten, assaulted, and raped by various Brooks boys on a daily basis.
Police were called to the Brooks home ten times in two years for domestic violence allegations. Vera had been questioned several times by police, but under extreme pressure and fear of the Brooks family, she refused to say anything negative about them, claiming that she was happy living with them and wanted to stay. Despite her diminished mental capacity and obvious signs of abuse, Vera was found fit to make her own decisions at the age of 22.
During Vera's pregnancy, she was given castor oil to induce early labor, an old midwifery trick, with the typical dose being a couple of teaspoons, but Cheri had waited so long to get Vera pregnant that she couldn't wait any longer and forced Vera to drink three full bottles of the castor oil.
Vera's daughter was born, and she was not allowed to interact with her, let alone hold her.
The house was filthy, according to police and social workers. The Brooks family had one dog and a pig as pets, and they used the house as their bathroom. The house appeared to have never been cleaned, and it was unsuitable for Vera's newborn. However, because Cheri was Vera's legal guardian and Zachary had legal rights to his daughter, Vera's daughter was not taken away from Cheri right away.
Cheri plotted with her son in March 2011 to eliminate Vera so that her daughter could be Cheri's forever. Daniel Bixler and his 17-year-old girlfriend Nicole Peters, who regularly abused and sexually assaulted Vera, were assigned the task of murdering Vera with Zachary's approval.
Bixler, Peters, and Zachary left the house around 8 p.m. on March 26th to go for a walk; Vera resisted at first but was threatened to go. They eventually assassinated Vera and went to a friend's house to celebrate her death.
Bixler pleaded guilty to aggravated murder and said that he and his girlfriend Nicole Peters planned Vera's death. They walked her to some railroad tracks, where Bixler stabbed her to death.
Daniel Bixler was sentenced to 40 years to life in prison for the murder of Vera Jo Reigle. He will be eligible for parole after 40 years. Whereas, Peters is serving a sentence of 23 years for her involvement.
Cheri was sentenced to 40 months in prison for drug trafficking in 2015. Zachary Brooks was found guilty of obstructing justice after lying to police and threatening a witness in Vera's murder investigation. In 2011, he was sentenced to four years in prison.
"I love you Willadeen. You are a good little baby girl to us. I'm glad to be your mommy, and I'm glad that I had you on Nov. 4 at 4:16 a.m. Six pounds, two ounces, 19 inches long. Mommy loves you,"

read Alex Treece, prosecuting attorney.
Vera's daughter was removed from the Brooks home and placed for adoption shortly after her mother died.
---