Kelly Anne Bates was dating a man three times her age. She told her parents about it who tried to stop her from moving in with him, but couldn't do anything. A few months later Kelly's boyfriend told the police that Kelly had accidentally drowned in the bathtub.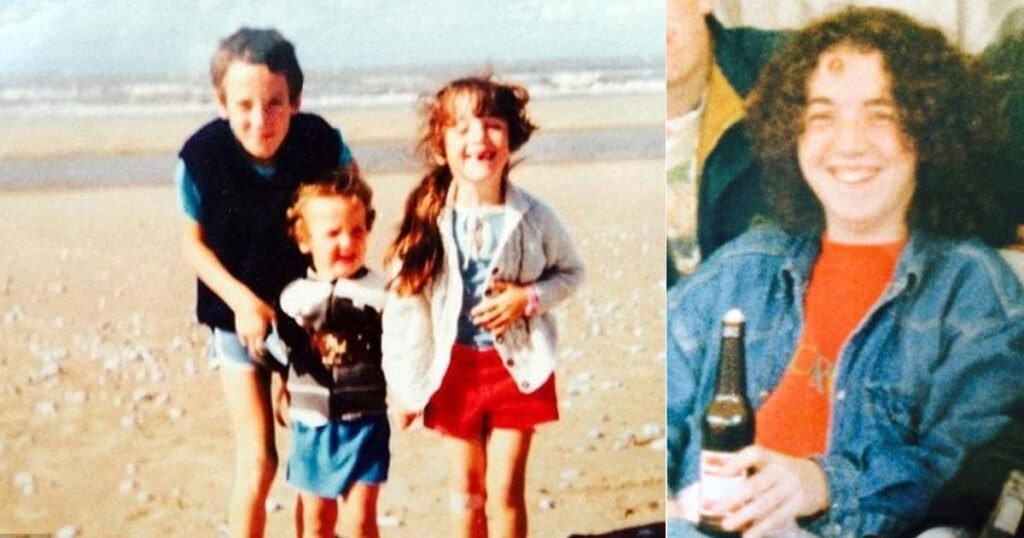 Kelly's boyfriend, James Patterson Smith had a history of abuse with the girls he'd been in a relationship with, he had become more abusive with each girl, he was a ticking time bomb waiting to go off, and with Kelly Anne Bates, he finally killed someone.
Kelly Anne Bates' parents never agreed to their relationship
Kelly Anne Bates was 16 years old when she told her parents about the relationship for the first time. Unknowingly to her mother, Kelly brought her boyfriend home for the first time. She informed her parents that she had been in a relationship for two years with 32-year-old James.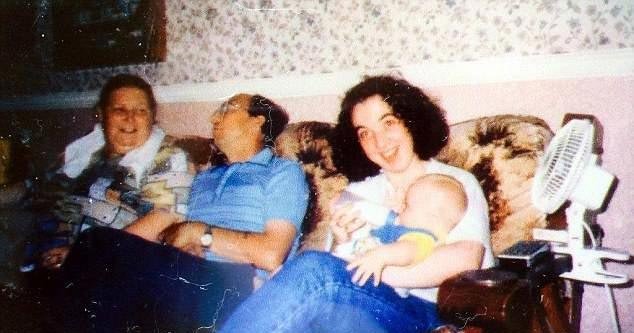 Kelly's mother, Margret was taken aback when she learned of Smith's age, which was twice that of her daughter. She noticed something off about him right away; he didn't look like a 32-year-old man at first, and he seemed to be much older.
Kelly told her family that she and her boyfriend met in 1993 when Kelly was 14 years old. They were able to keep their relationship a secret from their families until she eventually summoned the courage to tell them about it.
Smith was actually 49 years old
Margret searched around for more details about her daughter's boyfriend but came up empty-handed because she asked if anyone knew the 32-year-old James Patterson Smith, but in fact, Smith was actually 49 years old, 33 years older than Kelly.
Kelly Ann Bates never imagined that the guy she hoped would be the ideal boyfriend would take her life a few months later as she stood in the kitchen telling her family about her 32-year-old boyfriend.
Margret wanted to stab Smith with a bread knife
Kelly was an adult, and her parents couldn't stop her from seeing her boyfriend. Margret later admitted in an interview that she just wanted to stab James with the bread knife in the kitchen, she regretted not doing that at the time, saying,
"This wasn't the man I wanted for my daughter. I vividly recall seeing our bread knife in the kitchen and wanting to pick it up and stab him in the back."
Kelly was 16 at the time and in Britain she was an adult, her parents could not force her to stay away from her boyfriend, although she didn't know what was best for her. Soon after telling her family about James, on November 30, 1995, Kelly left her family home and moved South to live with her unemployed boyfriend. She did not visit her family and spoke to them on the phone most of the time.
Margret was worried from the beginning, she wanted to go to the police, but Kelly was too old for the police to do anything, and she didn't listen to her mother. "I didn't know what to do. She was too old for the police to do anything. She wouldn't listen to me."
Kelly and Smith broke up a few times
During their relationship, Kelly and Smith broke up for a while but then Smith stalked her until they were back again. While trips to Smith's house were common for Kelly, her parents once followed her to Smith's house.
While there Smith invited them into his house and showed them a hole in the floorboards, that he said had been made by engineers repairing a gas leak, Kelly's parents believe that this was the place where he held Kelly Anne Bates captive.
Her parents agreed only on one condition that she keeps in regular contact, and kept coming to their home. But soon after she moved out, she stopped visiting the family, and when she stopped by for a rare visit, her parents noticed bruises on her arms.
Soon Margret and Tammy had enough of Kelly not visiting their home for several days and wanted to meet her to see how she was doing. As they were about to leave, however, their oldest son returned home and told her that one of his friends had seen Kelly and that she was fine.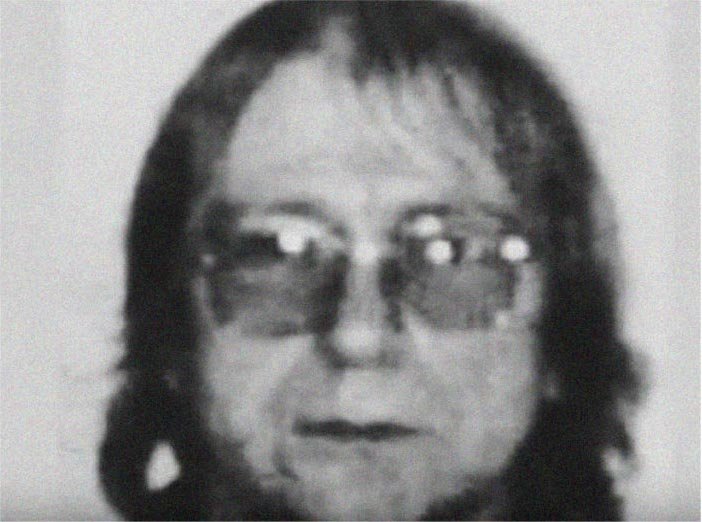 Margret was so happy to learn that her daughter was doing well that she forgot to ask when he last saw her. What time was it? She would be protected from her boyfriend's barbaric torment if they went to check on her.
In fact, Kelly soon stopped seeing anyone, as she was afraid that her parents would find out about the bruises.
Smith sent Kelly's family letters posing Kelly
On March 10, 1996, Margret called Kelly to inform her that she had missed a dentist appointment. That will be the last time they spoke to each other. Kelly promised she would come home to visit the family on Mother's Day the next Sunday, but she never did.
Margret instead received a card from Kelly, but it was not written in Kelly's handwriting. At Kelly's father's birthday and her parent's wedding anniversary, they witnessed the similarity. They knew something was wrong at that point, but Kelly Anne Bates was murdered before they could intervene.
James Patterson Smith was an abusive man
Kelly was subjected to horrific torment in the weeks leading up to her death, while her family waited by the phone. Patterson has a history of mistreating the people with whom he shared a home. His first marriage ended in divorce after he continued to hit his pregnant wife, and other women who dated James Patterson Smith shared similar accounts.
He was no different to Kelly Anne Bates but instead escalated the abuse to a frightening new level. All of this was revealed on April 16, 1996, when Smith went to the Gorton Police Station and said he had inadvertently killed Kelly Anne Bates while she was lying in a bathtub, drowning her.
When authorities discovered Kelly Anne Bates in the home, however, the truth was revealed. They saw a very different story: Kelly was held prisoner for four weeks by the monster, who scalded her, crushed her arms and legs, gouged her eyes up to three weeks before her death, stabbed her entire body with knives, forks, and scissors, and stamped her with a domestic iron, resulting in 150 different injuries all over her body. Kelly was then struck with a showerhead before being drowned.
Trial of James Patterson Smith
The case went to trial, and prosecutors outlined the torture the girl suffered until she died, with one prosecutor telling the jury that the girl's "physical pain would have been intense, causing anguish and torment to the point of mental breakdown and collapse." Women who had been abused by Smith came forward during the trial to tell the court what he had done to them.
Even after torturing Kelly Anne Bates for hours on end, Smith insisted in court that he was the true victim. Kelly, he said, had provoked him to kill her by taunting him about his mother's death. He said she inflicted her own injuries on him to make him look bad.
On November 19, 1997, the jury found James Patterson Smith, 49, guilty of the murder of Kelly Anne Bates and sentenced him to a minimum of 20 years in jail, which he is still serving.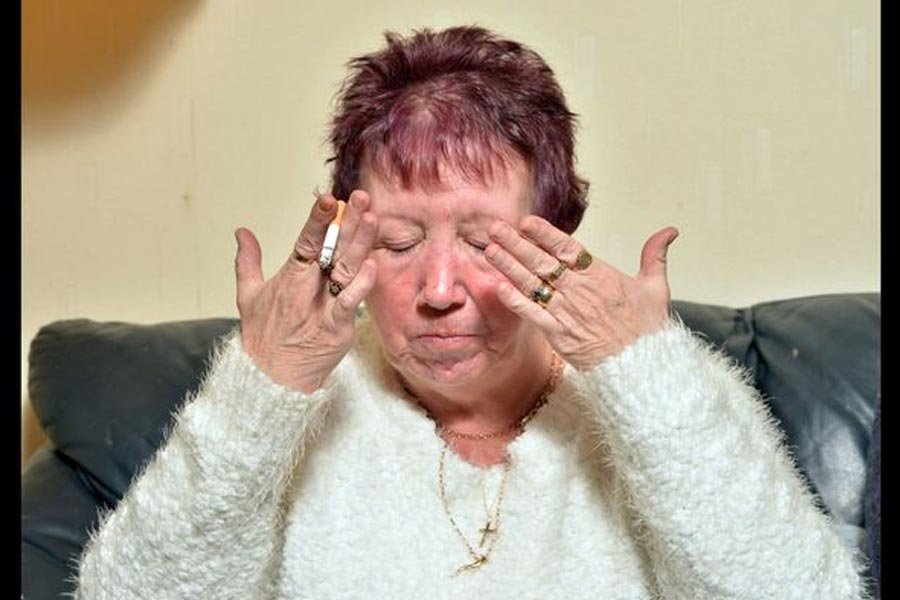 As for Margret, she wishes, "I want him to die just like Kelly did. I know I shouldn't say this, but I wish I'd killed him the first time I saw him. That way Kelly would still be alive."
---