Gabriel Fernandez, an 8-year-old boy, was abused and tortured to death by his mother's boyfriend, Isauro, who believed he was homosexual. In fact, Isauro told the first responders right away that Gabriel was gay.
Gabriel spent the first three days of his life with his mother, who called her uncle to come to get him because he was getting on her nerves at the age of three days.
Children are unable to speak for themselves, fight for themselves, or stand up to violence; they require someone to speak up for them, but Gabriel's mother and boyfriend did the exact opposite.
Gabriel was beaten, starved, and shot with a BB gun. His injuries were so severe that it took two days for the doctor to complete his autopsy.
Pearl Fernandez, Gabriel's mother, and Isauro Aguirre, her boyfriend, were charged with first-degree murder and found guilty. Issauro Aguirre received the death penalty, while Pearl Fernandez was sentenced to life in prison without the possibility of parole.
Who was Gabriel Fernandez
Arnold Contreras and Pearl Fernandez welcomed their son Gabriel on February 20, 2005. Gabriel Fernandez was a typical young man, a charming young boy who enjoyed helping others. Pearl disliked Gabriel from the start and reportedly summoned his uncle Lemos Carranza to "come and get his kid" when he was only three days old.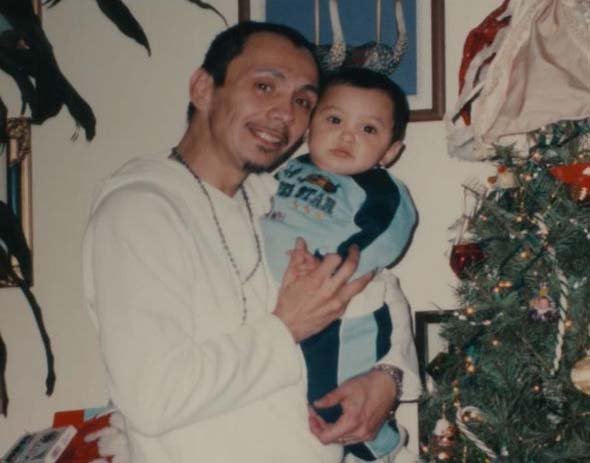 Lemos was Gabriel's great uncle, he and his partner David Martinez raised and cared for Gabriel in his early years. "She didn't want him, and neither did the rest of her family. We persuaded her to keep Gabriel and give it to us so that we could raise it."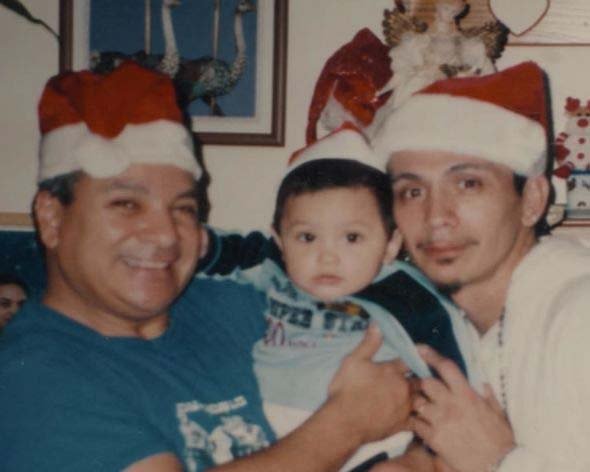 Gabriel was raised by Lemos and David until he was four years old, when he moved in with his grandfather. Robert Fernandez, Gabriel's grandfather, was against the same-sex couple raising a child. Gabriel stayed with his grandfather until he was eight years old, and things were going great for him.
Gabriel Fernandez was placed in his mother and her boyfriend's care in 2012. Pearl claimed she brought back Gabriel to the family because she wanted to bond with him, but prosecutors claimed she only wanted Gabriel in her custody so she could claim more welfare benefits.
According to the recently launched documentary series: The trials of Gabriel Fernandez, after getting back with her birth mother and her boyfriend, Gabriel joined the new school. Gabriel's school teacher Jennifer Gracia was the first to notice something wrong with him, he kept asking other children whether "is it normal for moms to hit their kids? Is it normal to be hit with a belt buckle, or is it normal for you to bleed?"
Eight months of suffering for Gabriel Fernandez
Gabriel's older brother, Ezequiel testified that Gabriel was forced to eat feces and cat litter, and he was beaten on a daily basis. In one such instance, Aguirre would pick up Gabriel by his neck and drop him to the floor and when he passed out, he would pepper spray him in the face, beat him with a belt buckle and metal hanger, and shoot him with a BB gun in the face, chest, legs, and groin.
Gabriel was forced to eat rotten food, and if he threw it up, they would make him eat his own vomit. He said that all the abuse and torture were focused on Gabriel, his mother and her boyfriend didn't abuse him, or his brother or sister.
According to his siblings, while Gabriel was being abused his parents would laugh at him, Aguirre believed that Gabriel was gay, and that was a bad thing to him, and that is why he tortured him for eight months.
After eight months of abuse and torture, on May 22, 2013, Pearl Fernandez called 911 to report that her child Gabriel was not breathing. Gabriel had been fatally beaten because he didn't clean his toy. When first responders arrived, they found Gabriel on the ground, naked with a fractured skull, broken ribs, and BB gun bullets in his skin. The first thing Aguirre said was that Gabriel was gay, which confused responders.
The medics rushed him to the hospital where doctors declared him brain-dead, he passed away two days later on May 24, 2013, the official autopsy declared that he died of blunt force trauma coincided with neglect and malnutrition.
Pearl and her boyfriend Aguirre were arrested on May 23, 2013, initially, Fernandez was arrested for felony child endangerment while Aguirre was arrested for attempted murder. But when Gabriel died, both of them were charged with first-degree murder with special circumstances of torture.
Pearl pleaded guilty on Feb 15, 2018, to avoid the death penalty and was sentenced to life imprisonment without the possibility of parole, she said in court: "I want to say I'm sorry for what happened. I wish Gabriel was alive. Every day I wish that I would have made better choices. I'm sorry to my children, and I want them to know that I love them."
"You want to say that the conduct was animalistic, but that would be wrong because even animals know how to take care of their young, some to the extent that they would sacrifice their own lives in caring for their young," Judge Lomeli said during the sentencing.
Mother's Day card before his death
Gabriel made his mother a Mother's Day card days before she tortured him to death. The card shows a picture of a house that Gabriel colored, and it says "Open the door to see who loves you!" – which then leads to a school picture of Gabriel.

In the card, he wrote "My Mom is Special! My Mom is special because she is a loving mom and I love her because she is beautiful. "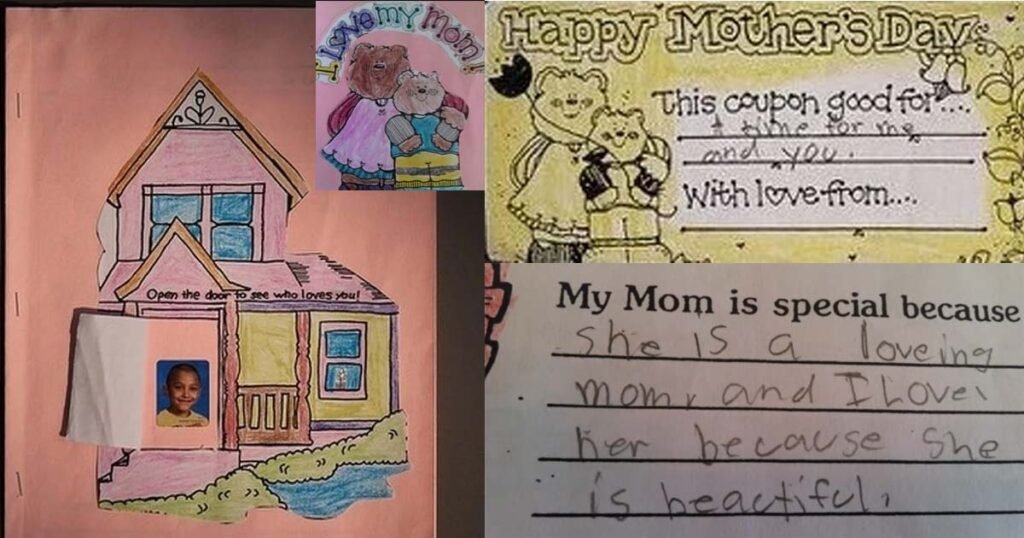 The card also included a Mother's Day coupon that he wrote: "This coupon good for a time for me and you."
Pearl Fernandez Now
Pearl Fernandez never wanted Gabriel, prosecutors believe that during his final beating Pearl instructed Aguirre. According to her family members, she was uneducated and started using drugs from an early age which stopped her brain development, she was later diagnosed with depression, bipolar disorder, PTSD, and suffered from eating disorder.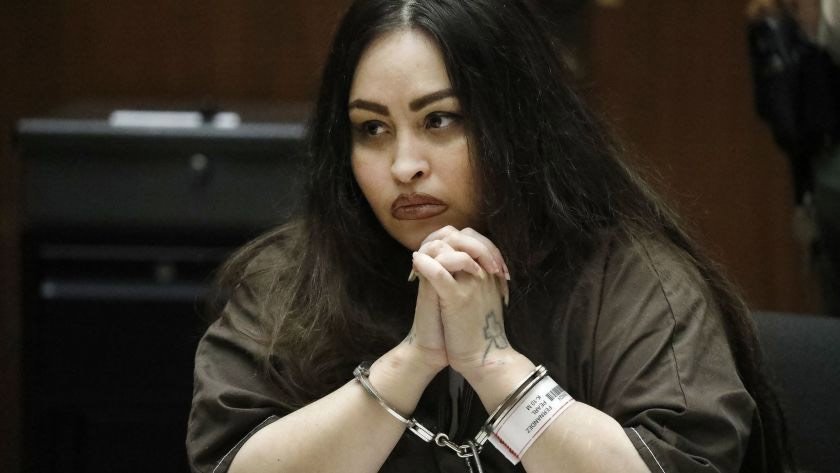 Pearl Fernandez now 37, is serving a life sentence without the possibility of parole for the first degree murder of her son, at Central California Women's facility. Pearl was admitted to the facility on June 21, 2018. Over the year there have been claims that Pearl Fernandes was beaten up by other inmates, but it is difficult to verify these claims.
Isauro Aguirre Now
On the other hand, Isauro Aguirre pleaded not guilty to the charges of first-degree murder with special circumstances of torture. He was finally sentenced to death. He was admitted to San Quentin State Prison on June 13, 2018.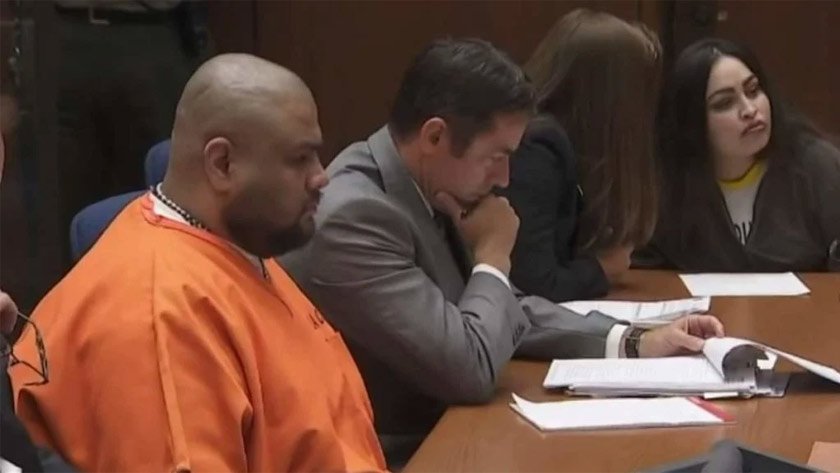 The Trials of Gabriel Fernandez
The trials of Gabriel Fernandez is a six part crime documentary, that details the murders of Gabriel Fernandez and the response by the media and local government.
"Red Flags Everywhere"
There were red flags everywhere, starting from the birth of Gabriel, his mother didn't want him, and later when he was 8 years old, she wanted to bond with him all of a sudden. The school teacher tried her best, but the authorities didn't do their work properly. In 2016, social workers Stefanie Rodriguez, then 34, and Patricia Clement, 69, and their supervisors, Kevin Bom, 40, and Gregory Merritt, 64, were charged with child abuse and falsifying the public record. Two years later, in January 2020, charges against the officers were dismissed.
The social workers were accused of minimizing the evidence that Gabriel was abused at home and of falsely reporting that safety programs were working for Gabriel. Additionally, nine sheriff's deputies were internally disciplined for not properly investigating the abuse allegations.
A whole system was at fault, but a child's death shouldn't be the only way that this fault comes forward, it should never take someone's death to address the weakness and improvements in child protection.