Daniel Pelka was a four-year-old boy from the West Midlands, who suffered from starvation, neglect, and physical abuse prior to his death. An assistant teacher described him as a "bag of bones" and the trial heard that he was "wasting away." At the time of his death, Daniel weighed only 10 kg.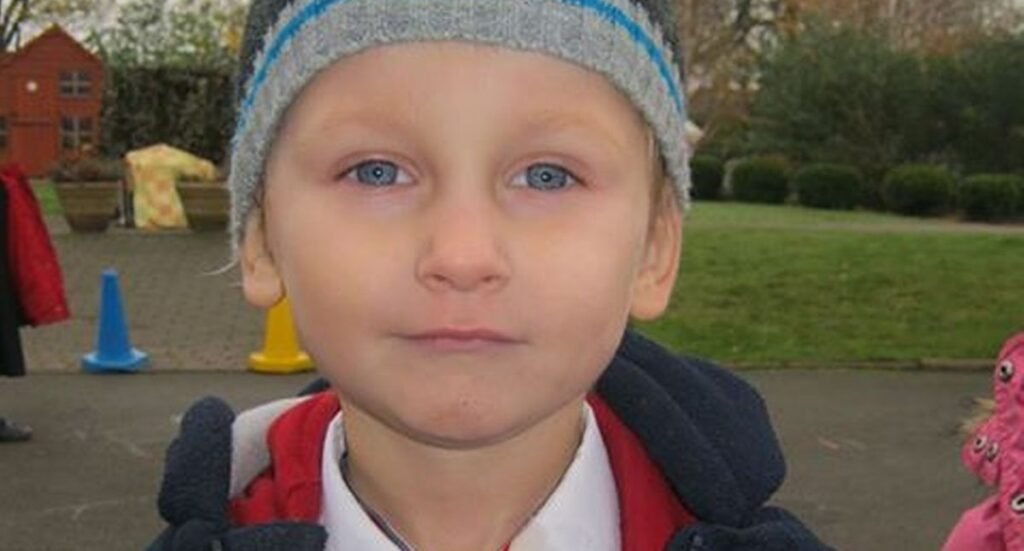 Who was Daniel Pelka?
Daniel was living with his mother, Magdalena Luczak, and her boyfriend, Mariusz Krezolek. Magdalena Łuczak had come to Britain with Daniel's father Eryk Pelka in 2005. Daniel was born on 15th July 2007 and a year later his parents split up and two years later his mother had another partner, Mariusz.
However, the relation between the couple was going through a rough patch for a long time. In 2010, police were called to their home following a fight between Magdalena and Mariusz, during which Mariusz choked Magdalena into unconsciousness. Mariusz was spared any charges and Magdalena thought he was drunk at the time.
Daniel Pelka timeline
In March 2008, when Daniels was eight months old, he was treated for a minor head wound. In 2011, when Daniel was three and a half years old, he was taken to the hospital with a broken arm. At the hospital, a nurse noticed that he had several bruises on his arm, left shoulder, and lower stomach. The nurse suspected that he was being abused at home.
A few months later Daniel started school just two months after his fourth birthday. The school nurse reviewed Daniel's health records and made a home visit. She made a referral to the pediatrician and offered a package of support to Daniel's mother. But Daniel's mother failed to keep up with the appointments.
Daniel's mother and her partner were known to the police, health, and social services but the school had no knowledge of these issues.
Daniel's school staff spoke to his mother about their concerns that he was obsessive with food and was taking food from children's lunchboxes and regularly taking 4 or 5 pieces of fruit from the classroom. On one occasion Daniel had eaten half a cake, which was for a teacher's birthday. Magdalena appeared concerned and said that he must not eat more than what was in his lunchbox for him. According to Magdalena, Daniel had an eating disorder and told her teacher that Daniel shouldn't eat at school because he will binge and then vomit at home.
In December 2011, Daniel's mother got a letter from the school regarding his attendance, which was less than 64%. When an Education Welfare Officer made a home visit with a translator. Both his siblings were at home and although the EWO felt they were well enough for school, Magdalena refused to send them to school.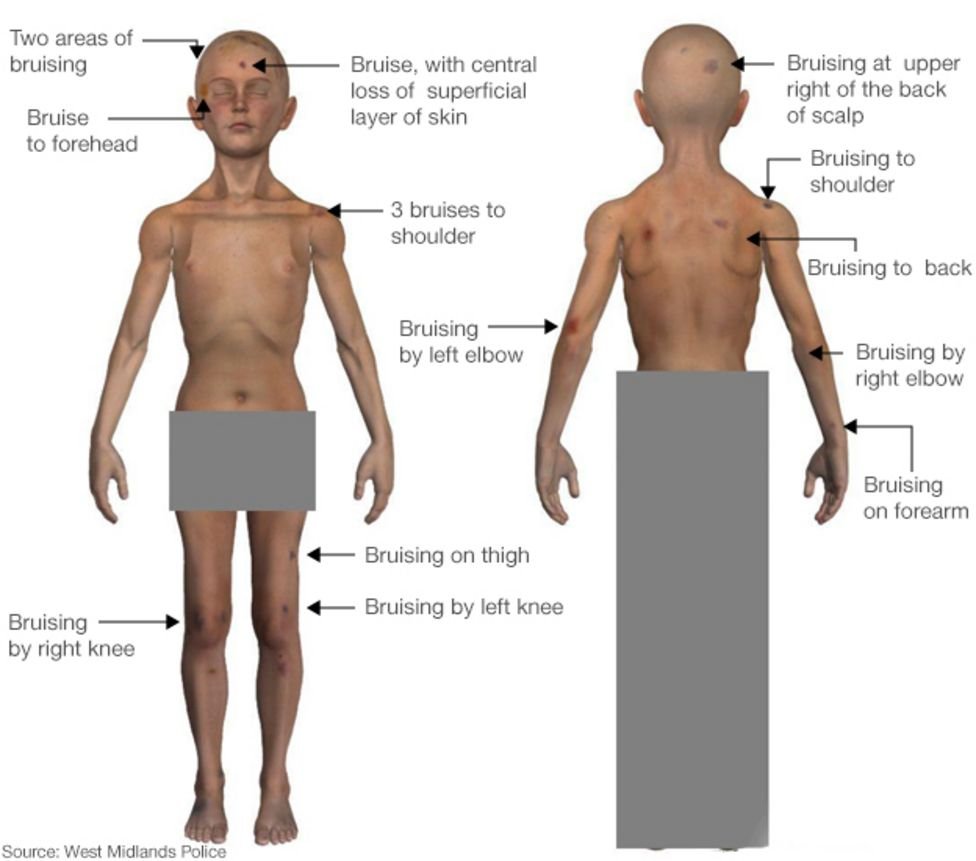 Daniel's mother and her partner kept him locked for longer periods in a small unheated room, which he had to use as a toilet, at the family home in Coventry. Officers found fingerprints on the inside of the door, showing Daniel tried to get out. The abuse went to the extent where Daniel could not leave the room to use the bathroom, and he had no other option left other than to defecate on his own mattress.
As a result, Daniel stole sandwiches from children at school and dug through bins for discarded apples. His body was so emaciated that one health worker compared his body to a concentration camp victim.
On 1st March, a teacher saw Daniel taking a half-eaten piece of fruit from a bin, however, the teacher prevented him from eating it. Even though it was clear to see he was starving, he received one final beating on that fateful day. After coming home from school, Daniel wet himself, which enraged Mariusz, and he knocked Daniel to the ground by hitting him on the back of his head.
Six months before his death, Mariusz and Magdalena denied him meals and force-fed him salt to make him vomit when they caught him sneaking extra food. Regularly, he was held under cold water until he fell unconscious and was subjected to regular beatings.
He took Daniel to another room where it was dark and continued to beat him. Sadly, Daniel never woke up. The following day Magdalena googled, "care patient in coma," and "salt poisoning." She informed Mariusz that Daniel was still not awake, but he replied Daniel would "he'll get over it." and calling an ambulance would "cause proper problems."
On 2nd March his teachers made a phone call amid the concerns that he was absent that day, but there was no reply.
The following morning, the couple finally called the ambulance service, however it was already too late for Daniel. Daniel was pronounced dead half an hour later after he reached the hospital at 3:50 am. Daniel suffered prolonged abuse and neglect from his parents.
Daniel was severely underweight, he weighed just 10.4 kilograms. Those who saw him described him as looking like "a concentration camp victim" and a seriously ill cancer patient. Even Daniel's class teacher had written in the Concern book she had seen "approximately" four spot bruises down the neck from the ear to the shoulder.
Daniel's autopsy revealed 22 different types of injuries, 10 of which were severe and to the head. The cause of death was determined to be a brain injury.
After the investigation, Daniel's body was returned to his biological father, Eryk Pelka. Initially, Eryk couldn't afford the money for the cost of flying the body over to Poland from the United Kingdom. However, a Polish funeral firm in London donated the money for the cause and on 3 September 2013 Daniel's body was finally buried.
Why did Daniel's abuse go unnoticed?
Why did the abuse go unnoticed? Daniel's mother presented herself as a concerned parent, and Daniel always attended the school in a tidy state.
The school did not know of the long-standing domestic abuse and they were ready to take the mother's explanation, especially as they felt she appeared concerned and behaved appropriately.
As it became clear during the trial that the school only knew a fraction of the harm that Daniel suffered from his mother and her partner. His abuse included excessive punishments, being locked in a room, forced to sit in cold bathwater, forced to ingest salt to induce vomiting, a twisted fracture of the arm, and bruising.
There was a good deal of evidence that Daniel was at the risk of serious harm before he started school. The school assumed that the agencies were dealing with Daniel's concern.
It might not come as a surprise as police were called 26 times at the family home, major calls involved domestic violence and alcohol abuse.
English wasn't Daniel's first language, and he had trouble speaking, he also found it difficult to gain confidence while speaking English, that he did not speak up about the abuse.
Trial
Both Magdalena and her partner denied causing Daniel's death but admitted the offense of child cruelty. During the trial, Magdalena claimed Mariusz would attempt to strangle her if she tried to protect her son, and that he would not let her feed him.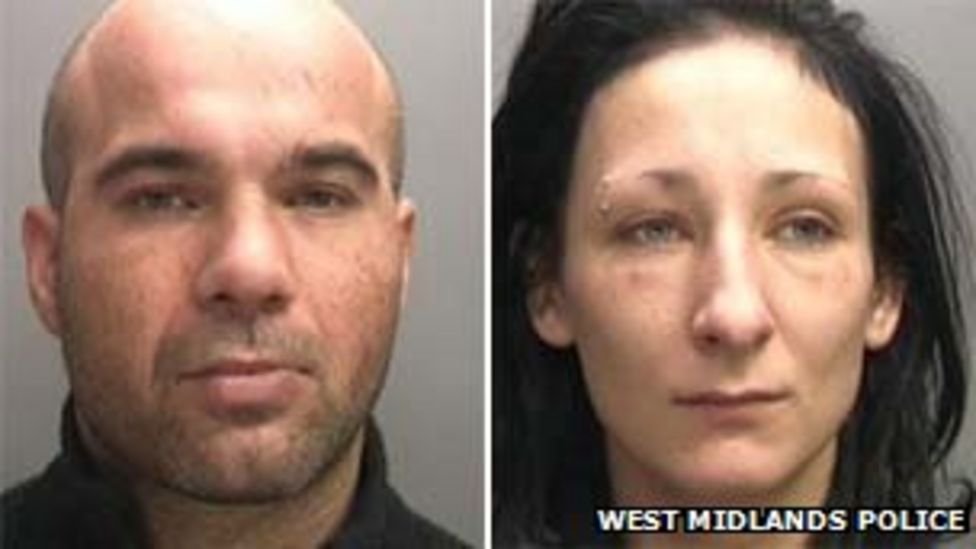 In August 2013, Magdalena Luczak and Mariusz Krezolek were found guilty of Daniel's mother and were sentenced to a minimum of 30 years in prison. Judge Laura Cox, said while handing down the sentences, that the sentence depicted the "unimaginable acts of cruelty and brutality."
His death should be on all of our consciences.

Deputy Prime Minister Nick Clegg
One of Daniel's siblings gave evidence that Mariusz had tried to drown Daniel in a bath of cold water and that he was locked in a room and forbidden to use the bathroom. Text messages evidence also showed that Mariusz had admitted to nearly drowning Daniel, and they also removed the handle to his bedroom door so that his siblings could not let him out.
Death of Magdalena and Mariusz
On 14th July 2015, Magdalena was found unresponsive in her cell at about 7:15 BST and was pronounced dead. An inquiry held three days later revealed that she had hanged herself the day before what would have been Daniel's eighth' birthday.
Six months later, on 27 January 2016, Mariusz was found dead in his prison cell, the cause of death was found to be a heart attack. During his last days, he refused medical attention, because of the fear that people would recognize him.
---