In the early morning hours of 14 February 2000, 9-year-old Asha Degree packed her bag pack and left her family home. Several people saw her a few miles from home and began to approach her, but Asha left the roadside and ran into a wooded area. When her parents woke up they searched for her and Asha's case had been open since then.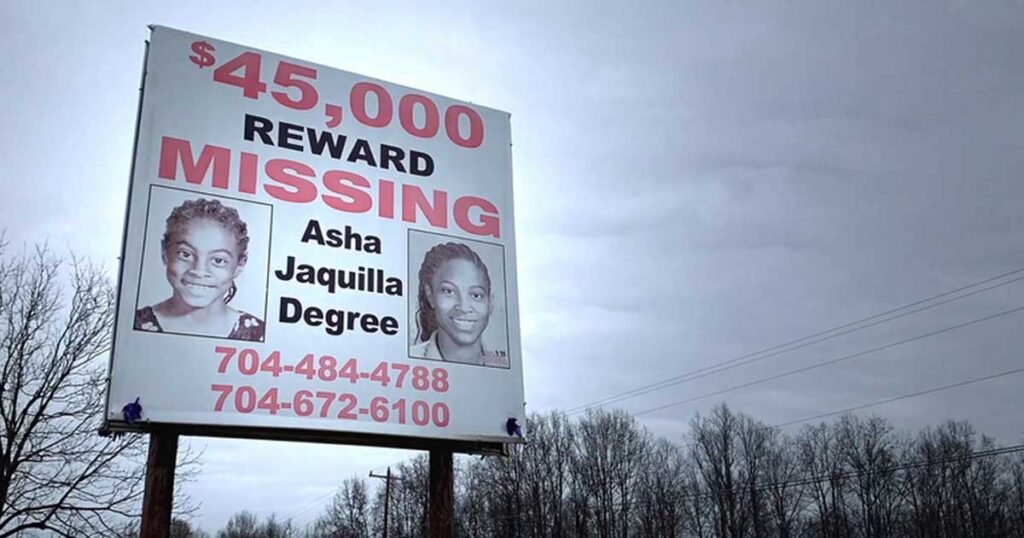 No one knows why Asha decided to leave the house in the middle of the night, or whether she was abducted? No one knows. There have been numerous tips but so far nobody has been charged or arrested. Her story had been told on "The Oprah Winfrey Show" and featured in "America's most wanted."
What really led to Asha's disappearance and why is the case still unsolved? There is a chance that Asha left her home voluntarily but found an unhappy end. Let's look at the case of Asha Degree's disappearance.
Disappearance of Asha Degree
The day before her disappearance, O'Bryant and Asha went to Macedonia Missionary Baptist Church with their family, then visited her aunt's house for lunch and finally returned home. Asha, according to her mother, had a great Sunday, she was happy after getting a Valentine's Day candy from her grandmother
Asha and her brother went to sleep around 8 pm, they shared the room. About an hour later, the power went out in the neighborhood after a nearby car accident. Harold checked on the kids after the power came back at 12:30 am, both Asha and O'Bryant were in their beds. He checked the children again before going to bed at 2:30 am on 14th February, and saw them both sleeping.
A while later, O'Bryant heard Asha's bed squeak, assuming that her sister was merely changing position, he kept sleeping, but at that point, Asha got out of bed, took her book bag which she had previously packed with her clothes, and personal belongings, and left the house.
On the morning of February 14, Iquilla Degree woke up at 5:45 am, as it was an important day for her – it was her wedding anniversary. She went to wake up her children for school at 6:30 am, but Asha was not in her bed. At this point, she thought Asha might've been outside, but when she went outside and couldn't find her, she told Harold that she couldn't find their daughter.
Harold suggested that she might have been to his mother's house across the street, but Asha was not there too. The couple then called the police and reported their 9-year-old daughter Asha Degree, "Missing."
Asha's family members said that Asha left home wearing white sneakers, white jeans carrying a black book bag, and a purse with a Tweety Bird on it. Asha also packed her personal items which included her favorite set of clothes, which suggested that it wasn't a case of abduction, she willingly left her house.
Who is Asha Degree?
Born on August 5, 1990, Asha Jauqilla Degree was the second child to Harold and Iquilla Degree. Harold and Iquilla married on Valentine's Day in 1998.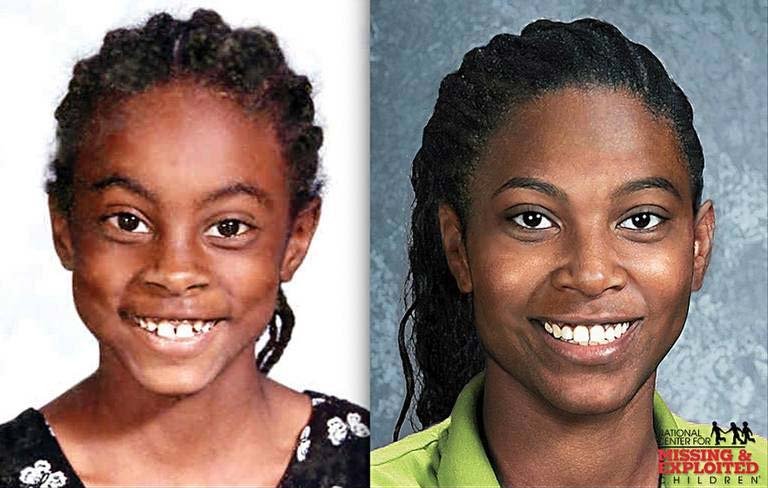 Harold and Iquilla worked regular jobs nearby, in their absence, Asha and O'Bryant let themselves in after school. The kids had their life centered around their extended family, church and school. Asha was in fourth grade at a nearby Fallston Elementary School. Asha and his brother had to stay at their aunt's house, as they were going into the three-day weekend on the second week of February 2000. Asha was the star point guard in her basketball team, they lost their first game of the season,, she was upset about this but after a while, she seemed to have gotten over it and watched her brother's game.
Asha was upset about her first basketball loss that weekend. She fouled out and her team lost by one point.
According to Asha's mother, the first police officer arrived at the scene by 6:40 am, and about 2 or three minutes later the sheriff arrived with more police officers. By 7 O'clock almost every cop from the county was at the house, searching for Asha, and six or seven news channels showed up at the house to interview the parents. The sheriff called for a K-9 unit, the Police dogs were unable to pick Asha's scent due to the thunder and rain that day.
Asha was seen twice by a truck driver and a motorist between 3:45 and 4:15 am on 14th Feb, the day she disappeared. The truck driver informed the police after seeing a TV report about Asha's disappearance, they saw her walking south Along Highway 18, wearing a long-sleeved white T-shirt, and white pants.
The motorist said that he saw her around 4 am with a storm raging, and he found it odd that a small child was out by herself at that hour. Seeing this he turned his car around and circled three times to notice where she was going, and in the end, he watched her run into the woods and disappear. That was the last time anyone had seen Asha Degree.
Initially, police suspected foul play and found it hard to believe that a 9-year-old voluntarily gotten out of her bed – upset over a basketball game.
Developments in the case
The Next day, on 15th Feb, police discovered a 1996 Olympics pencil, a green marker, a candy wrapper, and a Mickey Mouse hair bow inside a tool shed near Highway 18, not far from where the motorists saw Asha.
The owner of the shed, Debbie Turner found the items near the door of the shed on Tuesday morning next to a tractor, but she didn't think that they might help the investigation. Turner told the investigators that she also found a picture of a girl near the items, but officials said that the girl was not Asha.
The Olympics pencil, marker, and the Mickey Mouse shaped hair bow belonged to Asha according to her family.
On 16th Feb, Asha's mother realized that her favorite clothes were missing from her bedroom, her favorite clothing, including a pair of blue jeans with a red stripe.
After 9000 man-hours of investigation in a 2-3 search mile radius of where she had been last seen, police received over 300 leads, but everything eventually led to a dead-end – the search was called off, the County Sheriff Dan Crawford urged the media to keep the story alive.
A week later on February 22, both the FBI and North Carolina's State Bureau of Investigation got involved and put Asha on their database of missing children.
There were theories and nothing else:
She got off the road and injured herself in the woods.
She got out of the house willingly, but someone abducted her later.
She went out for some time and planned to come back home, but something happened to her?
"She doesn't fit any standard profile of a missing child," said the director of N.C. Center for Missing person. From what it looks like she planned and prepared for her departure, an FBI agent also mentioned the lack of an issue she might have been running away from – she had a good family, she was doing good in her school too, there were not any notable reason as to why did she willingly got up and leave on a rainy night.
Almost a year and a half later Asha's disappearance, Asha's bag, and other items were discovered during a construction project off Highway 18 in Burke County, near Morganton, 30 miles north of the last sightings. Her bag was wrapped in a plastic bag, the worker who found the bag said it contained Asha's name and phone number in it. The bag was sent to the FBI for analysis, and to this date, it was the last evidence found in the case.
The items inside the bag were made public later, the FBI confirmed that the bag contained a concert T-shirt featuring boy band New Kids on the block and a children's book, McElligot's Pool by Dr. Seuss. None of the items belonged to Asha, although the book was from Asha's school library.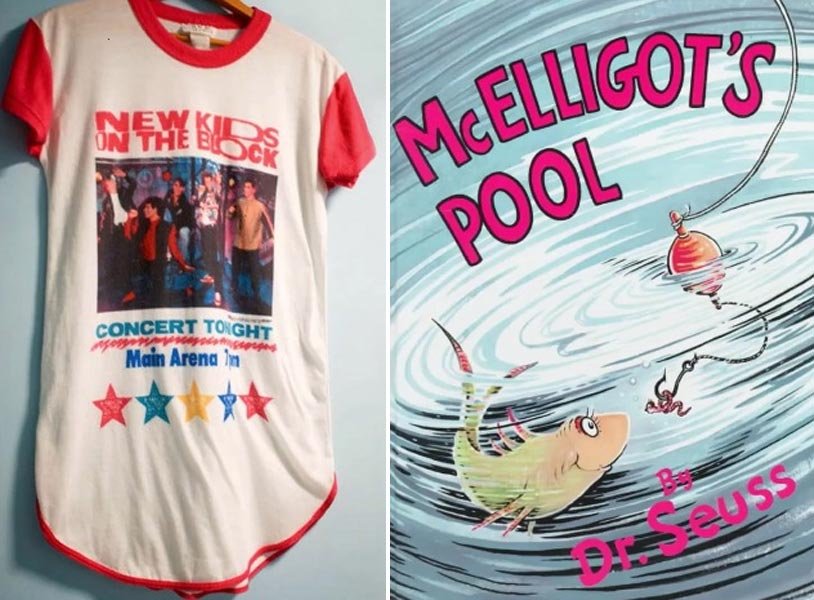 In 2018, the investigator released the image of the T-shirt and the book cover to jog up people's memory, which might help with the case.
Re-opening the case
The FBI announced on Feb 2015 that the FBI and Cleavland Sheriff's office investigators, and the State Bureau of Investigation agents were re-examining the case, and re-interviewing the witnesses.
"The FBI announced a reward of up to $25,000 for 'information leading to arrest and conviction of the person and persons responsible for Asha's disappearance.'"
15 months after reopening the case, the investigators came up with a new possible lead, they revealed that Asha may have been seen getting into a dark green early 1970s Lincoln Continental Mark IV, or a Ford Thunderbird from the same ear, along Route 18 where she was last seen alive, the vehicle was described having rust around its wheel wells.
Asha Degree Green Car: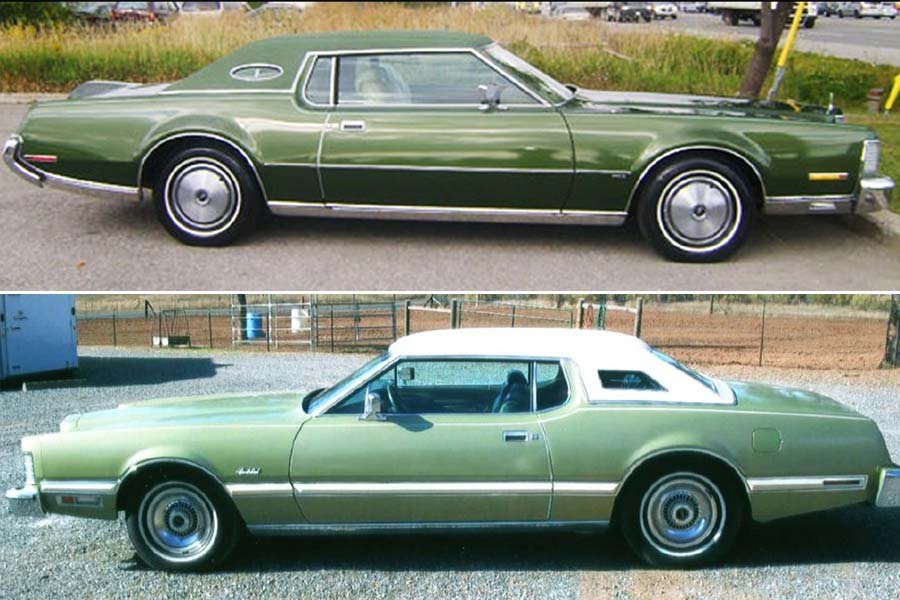 In November 2020, a prison inmate, Marcus Mellon sent a letter to The Star in which he said that he knows that what happened to Asha Degree. His claims are under investigation and still have not yet been verified.
He asked the investigators to come talk to him to found out what happened, this is what he wrote: "Asha Degree has been missing for over 20 years. About four months ago I had found out her whereabouts and what had happen to her. She was killed and then took and buried. I do know how and what town she is in. I hope you get this letter and do come see me. It's on the up and up."
As for Asha's family, there's no good news so far, the family has prayed and hoped for an answer for the last 20 years but still have no hint as to what happened to their daughter.
"We're hoping and we're praying that she's had a halfway decent life even though we didn't get to raise her," Asha's mother said. "She was 9 years old, and she'll be 30 this year. So we've missed everything. But I don't care. If she walked in the door right now, I wouldn't care what I missed. All I want to do is see her."
---
Now that you've read about the disappearance of Asha Degree, read about the disappearance of Tara Calico.