Elisa Lam, a University of British Columbia student, decided to venture towards the West Coast, eager to take a break from her studies and get on with her solo trip, but what she and her family didn't imagine was that her stay at the Cecil Hotel in LA would be her last stop on this solo trip.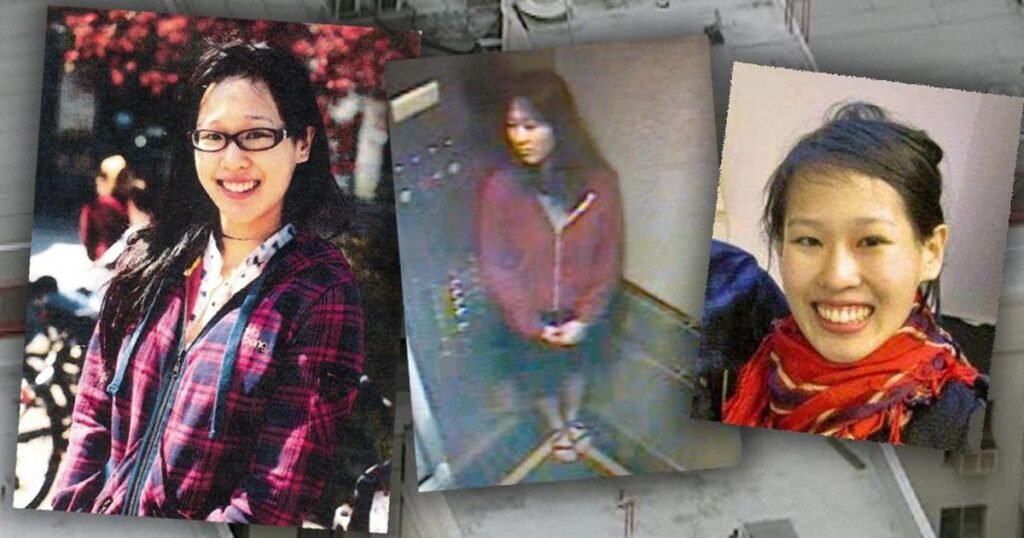 Elisa Lam, 21 at the time, went missing while staying in the Cecil Hotel, and 19 days after that, her naked dead body was found face up in the water tanks on the hotel rooftop. The death of Elisa Lam and the situations surrounding it shocked everyone so much that her story continues to be retold years after the incident happened. 
What happened to Elisa Lam?
Elisa Lam was a student from University of British Columbia in Vancouver, where she also lived with her family. She came to Los Angeles on Jan 26, 2013 as part of her solo trip around the West Coast.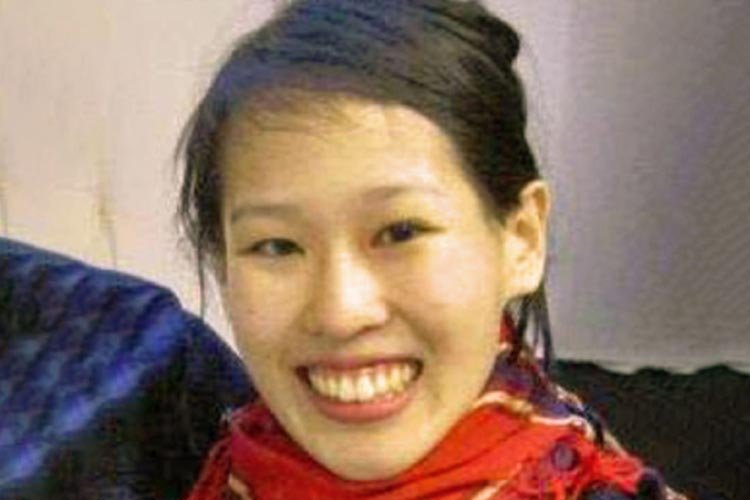 Reportedly, her parents had some doubts about her travelling alone, but it was Elisa's plan to take a break from her university studies and go on a solo trip. She travelled from San Diego via train and was going to Santa Cruz. 
While in LA, she stayed at the famous Cecil Hotel in the downtown area. She went missing on Jan. 31, 2013 and her naked dead body was found by a hotel staff inside one of the water tanks on the roof of the hotel, 19 days after she went missing. 
A bookstore owner saw Elisa Lam before she went missing.
Elisa was last seen by a bookstore owner near the hotel where she was staying in LA, named The Last Bookstore. The owner, named Katie Orphan, said that she remembered her as a college student buying different books at the store. 
She said that Elisa Lam was shopping there at the bookstore for some gifts to take back to her family. She seemed like a person who wanted to go back to her family and surprise them with those gifts.
Elisa Lam's cause of death
Elisa Lam's parents had made a deal with her to check in with them daily to let them know where she was and that she was okay while she was traveling alone in the United States. When Elisa Lam did not contact her parents back at home on Jan. 31, 2013, the day she was supposed to check out of the Hotel Cecil, they became concerned and contacted the hotel and police.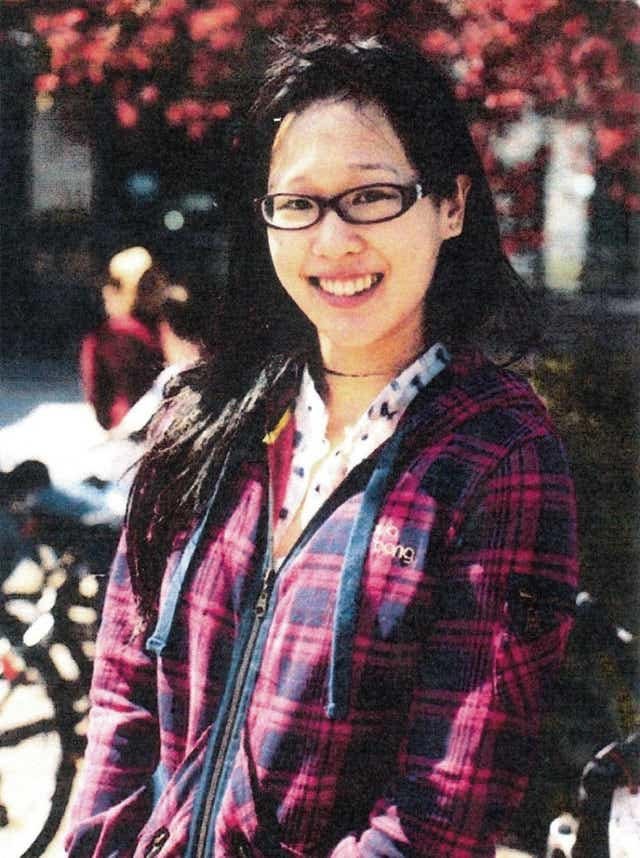 When her room was searched, it was found that all her stuff was still there, but there was no word or recent sightings of her in the hotel. 
Police were contacted, and extensive searches were conducted in the Los Angeles Downtown area, all along the streets where the Hotel is located, but no news or leads about Elisa Lam were found. However, when police searched the Cecil Hotel's security footage and found the elevator footage, they discovered Elisa in it on the day she went missing. However, there was something strange and unexplainable about it.
In the video, Elisa Lam can be seen stepping into the elevator and pressing multiple buttons at once. She then stands still for two seconds, and then pokes her head out of the elevator, as if looking for something or someone. She did this multiple times. Again, he went inside the elevator, pushed multiple buttons, and then stood in the corner, as if hiding. She then steps out of the elevator completely and stands just near it against the wall.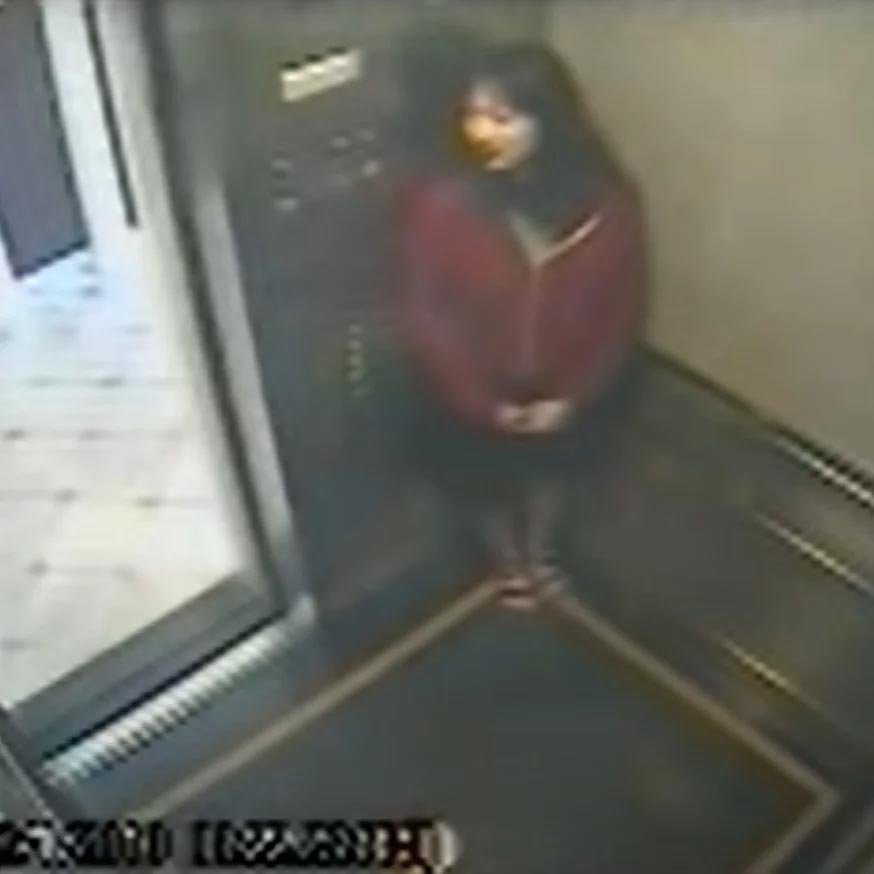 Near the end of the video, she stands by the left side and can be seen doing random gestures. There's no one else seen in the video other than her.
When the police were unable to find any leads about Elisa Lam's disappearance, they released this elevator video in hopes that someone would have seen her and would come forward with some information that could help in the search for Lam.
Elisa Lam's body was found in a water tank
The Cecil Hotel was hearing some complaints from its guests repeatedly about some weird tastes in the tap water and also very low water pressure. Thus, a maintenance check was planned and a hotel staff member, Santiago Lopez, went up to the rooftop of the hotel on Feb. 19, where the water tanks were kept.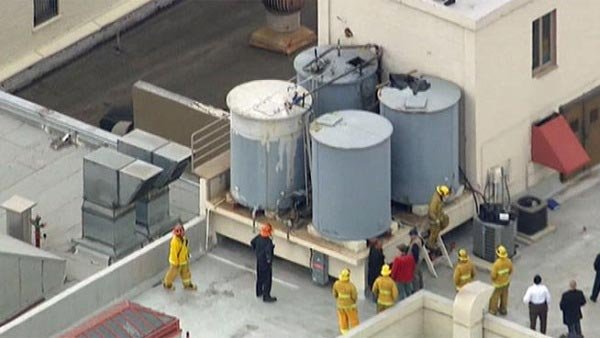 He explained in a later conducted interview, that to reach the water tanks, one had to take the elevator to the 15th floor of the Hotel Cecil and then climb a staircase. The Hotel Cecil had a rooftop alarm set, so one had to first disable that, which one would understand could only be done by an employee of the hotel. Then you'd have to climb on the platform where the water tanks were kept and then climb another staircase to get to the top of the water tank.
So, hearing this one can deduce that it was not easy reaching the water tanks on the roof, that too unnoticed. The alarm itself was a huge concern, since it would alert the reception and also the top two floors.
Santiago Lopez said that once he reached the water tank, he noticed that the latch for the tank was open and when he tied looking inside, he saw the face of a woman staring lifelessly back at him. her clothes were right next to the water tank.
How did Elisa Lam die?
Later in the police investigation, it was also reported that originally Elisa Lam was booked in a shared room, but there were some complaints from her roommates about some "unusual behavior", and thus she was shifted to a private room in the Hotel Cecil. 
There was also some odd behavior reported against Lam, where she was, as a result, booted out of a television taping. The hotel's manager at that time, Amy Price, also described an episode that Elisa Lam had in the hotel lobby before her disappearance. 
The horrors of the Cecil Hotel
The hotel where Elisa Lam stayed and where her body was found has some history of its own. There have been so many incidents and stories told about the place that the Hotel Cecil has now garnered its own reputation as a horror-struck place. There have been many unnatural deaths reported in the hotel and it has been a safe place for many reputed serial killers over the years.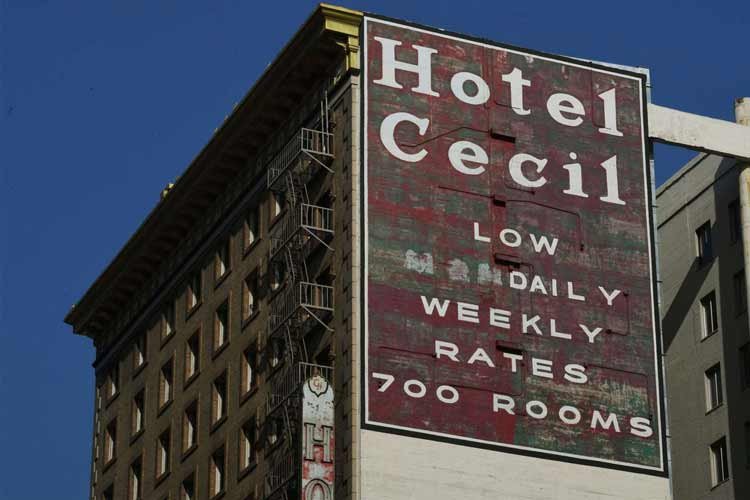 The ''Black Dahlia'' was reportedly seen at the hotel days before her brutal demise. The infamous killer "The Night Stalker" chose to make the hotel's top floor his home during his killing adventures. Some years later, the hotel again saw another serial killer who went by the name of Jack Unterweger, or the "Vienna Strangler."
All of this begs the question if Elisa Lam was also a victim of one such murderer or serial killer as well. 
Theories about Elisa Lam's disappearance?
Reportedly, Elisa Lam was suffering from bipolar disorder and was also taking several medications at the time of this incident. In her biopsy report, there were a number of medical drugs found. The report reasoned her death as "Accidental Drowning", but there have been many speculations about her death, ranging from ghosts, trapped souls, murder, suicide, or side effects of some medicine she was taking. 
After all this, many documentaries have also been made depicting and deeply searching her death, recent one can be named as 'The Vanishing at the Cecil Hotel' on Netflix.
Although, to this date, the true and proper reasons and story behind her death is still left incomplete.
Elisa Lam, Netflix documentary
Since police was never able to find out the story behind Elisa Lam's demise and how she could have ended up in the water tanks at the roof of the hotel, the story quickly became viral around the world and thus inspired many filmmakers and creators to speculate what could have happened to Lam on that day when she rode that elevator and went missing.
Netflix has also launched a crime-based series which focuses on the famous locations where these viral crimes have happened. Thus, the Cecil Hotel was also chosen to be a part of the four-part series, where the hotel's past and its many incidents are covered, along with what happened with Elisa Lam.
---
Now that you've read about Elisa Lam and her untimely death at Cecil Hotel, you might also like to read about Marianne Bachmeier; the mother who killed her daughter's killer in the middle of his trial.