In 2013, Pooja Gaud, a 7-year-old girl, went missing on her way to school in Andheri, Mumbai. Despite efforts by her family and the police, she remained missing for years. Meanwhile, Harry D'Souza and his wife Soni, a childless couple, saw Pooja wandering outside her school on the day she disappeared. They took her home, gave her a new name – "Annie", and actively tried to hide her identity.
---
Disappearance of Pooja Gaud
In 2013, Pooja Gaud, a seven-year-old girl, went missing in Andheri, Mumbai. Pooja and her older brother Rohit walked to school every day, which was just one kilometer from their home. However, on the morning of 22nd January, the siblings had an argument over pocket money. Pooja refused to move until Rohit gave her the money she demanded, so Rohit proceeded to school without her.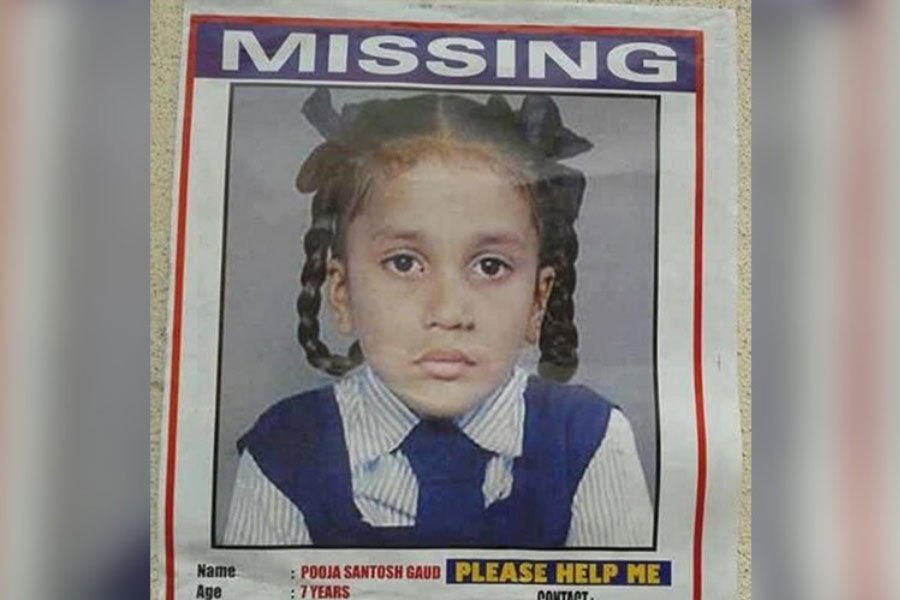 After the first lecture, Rohit realized that Pooja was missing from school. Nobody had seen her that day, including her classmates, teachers, and the watchman. Rohit immediately ran home to alert his father, and the family and neighbors began to search for the girl. When they couldn't find her, they reported her missing to the police.
The police were puzzled because there were no demands for ransom, and Pooja's father was a poor hawker. The family didn't have any enemies, and Pooja was too young to elope, which was the most common reason for girls going missing in the area. The police were also surprised because Pooja had vanished without a trace from a crowded neighborhood while wearing a distinctive school uniform.
The family and police searched for Pooja but were unable to find her. News reports about the missing girl led to a few TV viewers claiming they had seen her in Mumbai or in distant cities, but none of these leads turned out to be useful.
Pooja's disappearance remained a mystery, and her family was left devastated with no answers.
But where was Pooja Gaud?
Assistant sub-inspector Rajendra Dhondu Bhosale was in charge of the local missing person's bureau when Pooja Gaud went missing in 2013. He had worked on cases involving 340 missing children, 174 boys and 166 girls. Despite his best efforts, Pooja was never found, making it the only case he was unable to solve. His colleagues say that he became obsessed with the case and continued to visit the spot where Pooja was last seen, even after the case was transferred to a special team. He would sit down on the road like Pooja, "to see the world from her level". He carried her photographs with him even after his retirement, and he and the girl's father continued to search for her, putting up missing posters across the city and on the outgoing trains.
Pooja Gaud was abducted by a nearby couple
In the meantime, Harry D'Souza and his wife Soni, who lived nearby, had been trying to conceive for years, but remained childless. On the afternoon Pooja went missing, they saw the girl wandering outside the school and brought her home, offering her ice-cream and chocolate. They gave her a new name: "Annie". After the girl appeared in the news, the D'Souzas stayed at various distant places, because they didn't want to give her up.
Eventually, the D'Souzas sent "Annie" to a boarding school in Raichur, which is approximately 700 km from Mumbai.
Even though the D'Souzas' cared for her at first In 2016, their attitude towards "Annie" changed after Harry's wife, Soni, gave birth to a daughter. She was taken out of school and the family shifted back to Mumbai.
Annie had been forced to work as a domestic help and babysitter by the D'Souzas to earn money for their family. To keep her isolated from others, Soni would personally drop her off and pick her up from work.
However, one day when the kidnappers were away, Pooja managed to find a phone and search for her name on YouTube, where she discovered posts and videos about her abduction. Using this opportunity, she reached out to a domestic worker at the house where she worked as a babysitter and sought help. Pooja revealed to Pramila Devendra that she was not Soni's real daughter and that she was regularly beaten up by her.
On August 3, 2022, Pooja told Pramila about what she had heard from the D'Souzas in 2019, that she was Pooja, the missing child whom the D'Souzas had found in Andheri in 2013. Pramila typed "Pooja Missing Andheri 2013" in Google and found news stories about Pooja and the cop. She then called the four phone numbers listed on a 'missing' poster that she found online, and the last number connected her to a family friend of Poojas.
At first, Pooja's family friend, Mohammad Rafique Shaikh, thought it was a scam call, but eventually, he went to Pooja's original home and had a video call with her in the presence of the family. During the video call, Pooja and her mother recognized each other, and the family alerted the police, who then visited the apartment where Pooja was working and brought her to the police station.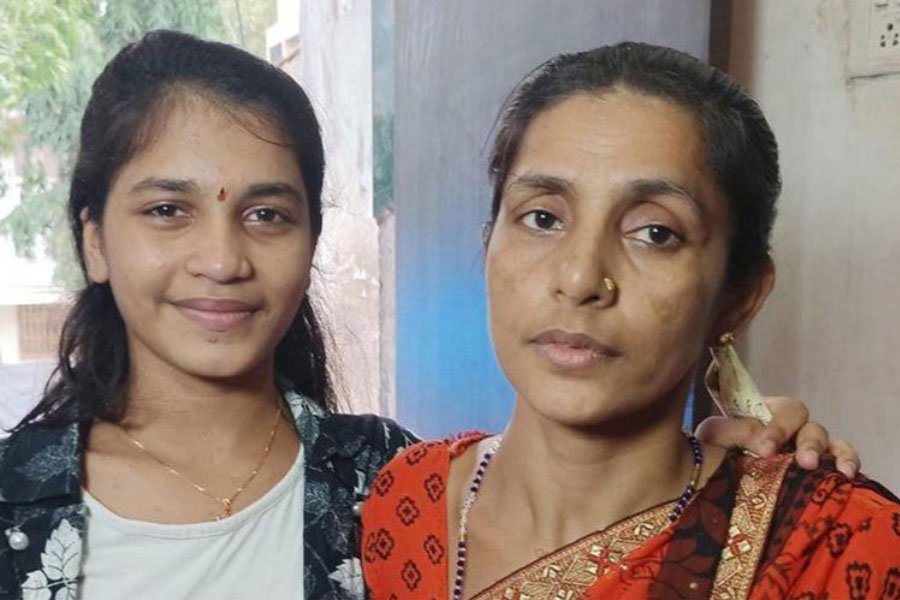 "They would beat me with a belt, kick me, punch me. One time they beat me with a rolling pin so badly that my back began to bleed. I was also made to do chores at home and work in 12 to 24-hour-long jobs outside," she was quoted as saying to BBC Marathi.
After her identity was confirmed beyond doubt, Pooja returned to her original family on August 5. Meanwhile, Harry D'Souza was arrested and charged with wrongful confinement, kidnapping, human trafficking, and unlawful compulsory labor, while Soni D'Souza was also charged, but not arrested, so that she could take care of her 6-year-old daughter.
---
Read more from the website: