In 1988, Tara Calico went for a bike ride and 31 years later there's still no trace of her.
On the morning of Tuesday, September 20, 1988, Tara Leigh Calico laid out her tennis attire and school books on her bed — she had a match with her boyfriend at 12:30 PM and then s class at 3:30 PM — and asked her mother, Patty Doel to come to pick her up if she wasn't back by noon so she wouldn't be late.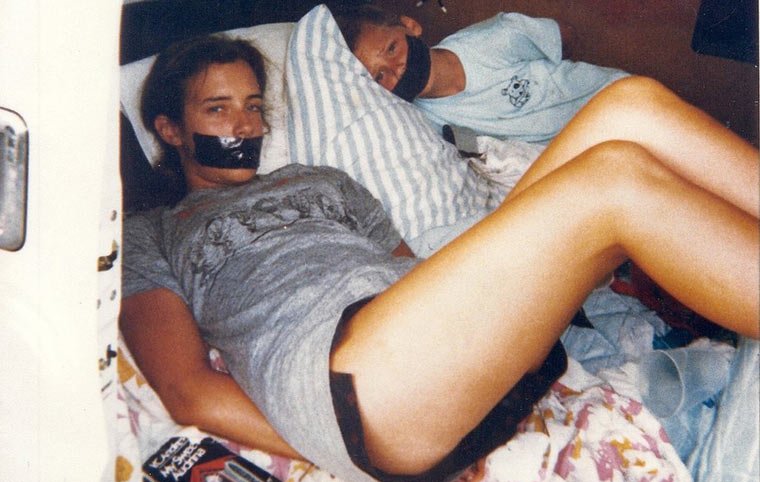 Calico's bike had a flat tire so she took her mother's bike and left her home in Valencia County at about 9:30 A.M.
Her route was same every day, along New Mexico State Road 47; Patty Doel, knew the route pretty well as they both traveled that route almost every morning.
An incident made Patty nervous and less inclined to their daily ride when she felt that she was stalked by a motorist. After that incident, Patty suggested Calico carry a mace with her but Calico rejected the idea.
Tara Calico Disappears
The noon came and went, but Tara Calico never returned home. What happened later was the beginning of a mystery that is yet to be solved.
When Tara did not return, Patty went searching for her along Tara's usual route but when she couldn't find her, she contacted the Valencia County Sheriff's Office.
Lawrence Romero, who had been sheriff since 1976, immediately suspected foul play. "We feel this is an involuntary disappearance," he said. "We understand from talking to her parents and friends that this is totally out of character for her to turn up missing."
While investigating Police found a set of bike tracks on the next day that suddenly turned to the side of the road onto a soft shoulder and led to a spot 100 yards away, where they discovered some tire tracks and a fresh oil slick.
Police also found Tara Calico's cassette tape and the front plastic window of her Walkman. The rest of the broken Walkman was found 20 miles away, near the entrance of remote John F. Kennedy campground on September 24th.
Patty believed that the cassettes and Walkman were broken and dropped deliberately, as a part of her daughter's effort to leave a trial.
The family denied the theory that the 19-year old had run away from home, as Tara was a responsible, kind, organized, and independent cheerful teenager.
"There was just so much she wanted to fit into a day. She was like a little machine. It was amazing," said a heartbroken John Doel, Tara's stepfather.
Meanwhile, detectives kept looking for leads and interviewed people up and down New Mexico's State road 47. They gathered 7 witnesses who saw her, five of whom also saw the suspicious pickup.
On October 25th, Sheriff Romero announced that they believed at least two men were involved in Calico's abduction, based on a witness who came forward to say he saw two people in the pickup at 11:45 A.M.
A witness described the driver as a 35- to -45-year-old white male with reddish-brown hair, with height around 5'9" and 6'0" and weighed 190-210 pounds. The car was a white or off-white mid-50s-to-early-60s Ford pickup with a camper shell, chrome wheels, oversize tires, and a Ford emblem with crushed red glass letters. It bore New Mexico plates that began with "WBY" or "WBZ" and ended with the number 6. The sketch generated over 100 phone tips and four interviews, but no one was arrested.
Polaroid Photograph of Tara Calico
On June 15, 1989, nearly nine months later and 1,500 miles from Valencia Country, a woman leaving a convenience store in Port St. Joe, Florida discovered a Polaroid lying on the ground in the parking lot.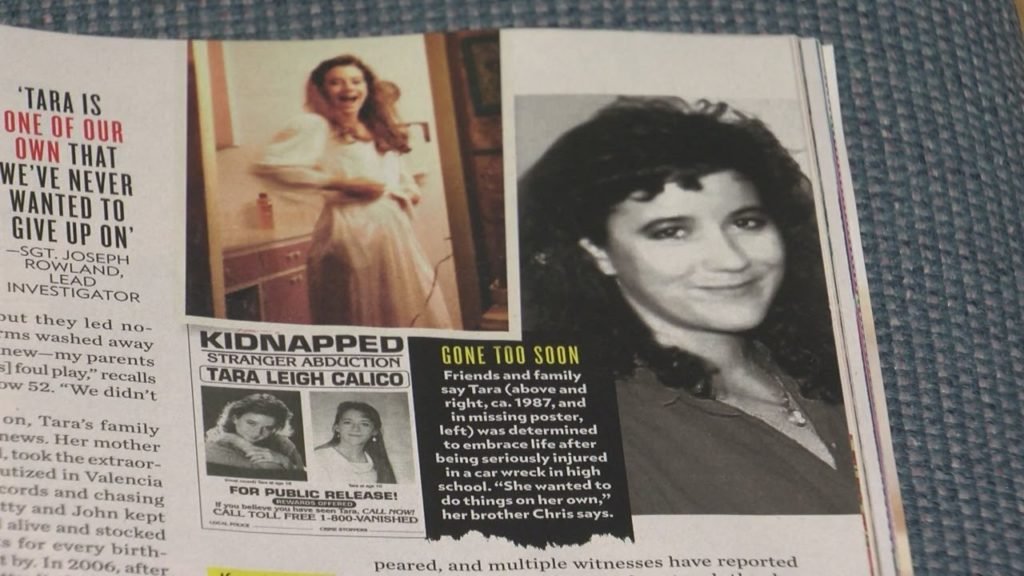 A white Toyota Cargo van was parked in the spot when she entered the store, but when she left, the car was gone and there was a Polaroid in its place.
The eerie photograph showed a teenage girl and a young boy gagged with duct tape, wrists bound behind their backs, lying in the back of a van. Police put on roadblocks to intercept the vehicle, but the attempt to locate the van or the driver proved unsuccessful.
Some of Tara's relatives were watching the tabloid TV show A Current Affair when the Polaroid was released, relatives realized that the girl resembles Tara and they called Patty to inform about the photo. When Patty first saw the photo, she wasn't certain about the girl is her daughter but the more she looked, the more confident she became.
The girl in the picture had a discolored streak on her thigh, a scar similar to Tara, which happened when she was involved in a car accident at a younger age. There was the dog-eared paperback next to her: V. C. Andrews was one of Tara's favorite authors.
Who was the Boy in the Polaroid with Tara?
A few missing kids' names were circulated as potential matches to the kid, but the most likely match seemed to be of 10-year-old Michael Henley. Henley had vanished in New Mexico in April 1988 when he went on a hunting trip with his father.
Both the families agreed that the photograph might have been taken recently. The Polaroid had to be taken after May 1989 because the particular film used in the photograph was not available until then.
Michael Henley's remains were discovered in June 1990, in the Zuni Mountains, about 7 miles away from his family campsite.
What happened to Tara Calico?
Patty and John Doel became authorized deputies in 1991, in order to do their own search in Tara's case, the couple used the sheriff's office's copying machine to print out over 80,000 fliers.
Contract investigator Jay Eschenberg of the District Attorney's Office said in an interview with the Albuquerque Journal that:
"Tara's abduction was a "violent crime, a crime of opportunity" that led to her being raped and murdered. Detectives had always assumed that she was kidnapped by more than one person due to her physical fitness"
The case slowed down until September 2008, when Sheriff Rene Rivera announced to the public that he knew what had happened to Tara Calico almost 2 decades earlier.
According to him, four boys who knew Tara accidentally hit her with their pickup truck while she was biking along NM 47, threw her and the bicycle in the back of their truck, and took her to a gravel pit. When she threatened to make sure they all went to jail, they killed her and disposed of the bicycle in an undisclosed junkyard. It was sort of an open secret that they murdered Tara and their parents aided in the coverup but without Tara's body.
He added that "He couldn't press charges against anyone." John was angered when he learned of Rivera. He said: "He couldn't press charges against anyone. This angered John, who questioned why he would publicly say these if he wasn't going to arrest anyone with the circumstantial evidence he said he had."
Photographs over the year
The Polaroid bounced back into the news in summer 2009, Police Chief David Barnes of Port St. Joe received two strange photos of a sandy-haired young boy in the mail.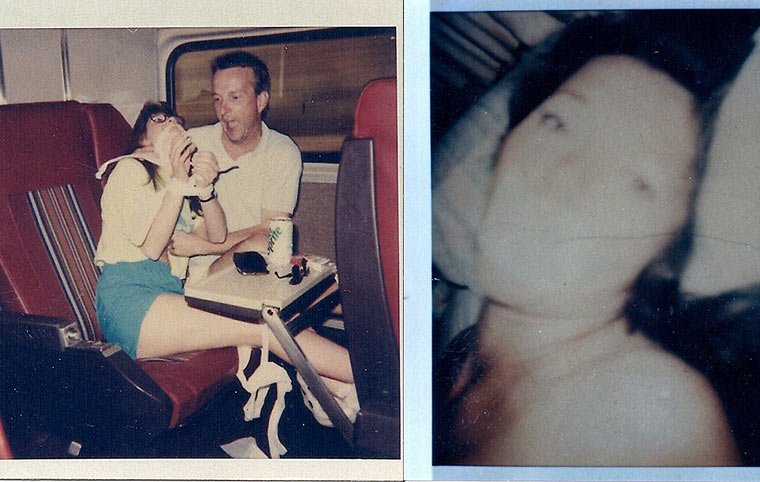 One an original photo of the child and the other with black marker scribbled over his mouth to resemble tape.
The first letter was postmarked on June 10, the second August 10, and both were mailed from Albuquerque with no accompanying note or return address.
On August 12, The Port St. Joe Star received another letter, showing the same boy with black marker scribbled over his mouth. The boy in these pictures has never been identified and it is unknown whether it's the same child like the one in the Polaroid found in June 1989. Unfortunately these leads didn't pan out anywhere.
Two other Polaroids have surfaced over the years that could've been of Tara Calico. One was a blurry photo of a girl's face with tape covering her mouth, found near a residential construction site in Montecito, C.A. Forensic evidence suggests it was taken sometime after May of 1989.
The second Polaroid was of a woman loosely bound with her eyes covered, sitting next to a man on an Amtrak train, dated roughly to February of 1990.
The Case Reopened in 2013
The latest news in Tara's case came in 2013 when a task force consisting of six local and federal agents reopened the investigation. A documentary is supposedly in the works(produced by Melinda Esquibel and RJ Mitte of Breaking Bad fame), but the project appears to be in limbo and there hasn't been an update in years.
In November 2002, Tara's biological father David was walking home from a bar in Albuquerque when he was mugged by two men who stole his wallet, two rings, and his heart medication and as a result, he died in his sleep. Patty and John moved to Port Charlotte, Florida in September 2003, and Patty soon began suffering from a series of strokes, which she passed away from on May 11, 2006. Tara is listed as a survivor in her obituary and her stepfather John Doel is still alive today.
Today, Tara Calico has been missing for more than 30 years. Her disappearance remains one of the most haunting cold cases in recent memory — and at this point, it seems that only chance will turn up answers.