On July 26, 2009, Diane Schuler, 36, was driving the wrong way down the Taconic State Parkway in New York when her minivan slammed into an SUV, killing Diane, her young daughter, three nieces, and three passengers in the other vehicle. Diane appeared to be acting in a way that suggested she was preparing for the accident.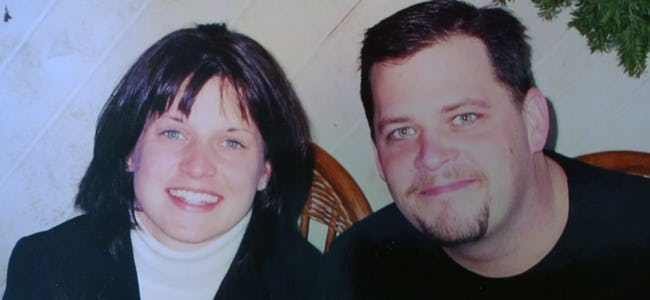 When toxicology reports revealed that Diane was heavily intoxicated at the time of the accident, the case of alcoholic driving appeared to be closed. But there's more to it. Diane's fatal accident contributed to the Child Passenger Protection Act. Drunk driving with a juvenile in the vehicle is now a criminal offense in the New York area.
Daniel Schuler, Diane's longtime husband, has insisted for years that she was an upright wife and mother at the time of the accident. Daniel's outing was followed by an HBO story called There's Something Wrong With Aunt Diane, which attempted to prove Diane's innocence. The film, on the other hand, raised more questions than it answered. There are several theories floating around about whether Diane caused the accident that killed her relatives on purpose.
Day of The Accident
Diane Schuler drove away from Hunter Lake Campground on July 26, 2009, in a 2003 Ford Windstar owned by her brother. Her 5-year-old son, 2-year-old daughter, and her brother's three daughters were in the car with her. Diane Schuler was sober when she left the campground, according to the campground's co-owner.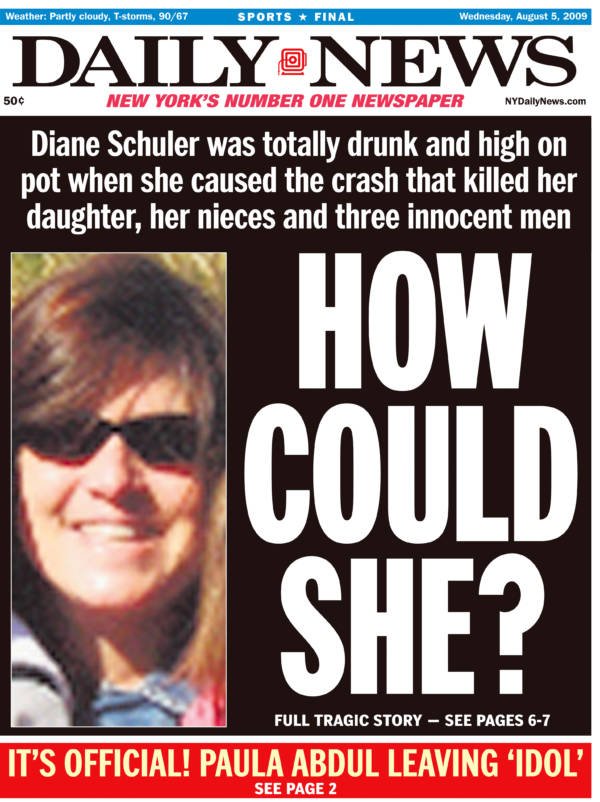 Diane Schuler's husband left the campground at the same time as her, but in a different vehicle due to the fact that he was driving a pickup truck and had a dog with him. Diane made a pit stop in Liberty at a McDonald's and a Sunoco gas station on her way home.
Chaos at Route 17
Diane drove on Route 17/Interstate 86 after leaving Liberty at about 11 a.m. A red minivan was later seen aggressively reversing, honking, driving in and out of lanes, and crossing two lanes on Route 17, according to witnesses.
Calling her brother Hance
At 11:37 a.m. Daniel called her brother Diane Hance and allegedly told him they were being hampered by traffic.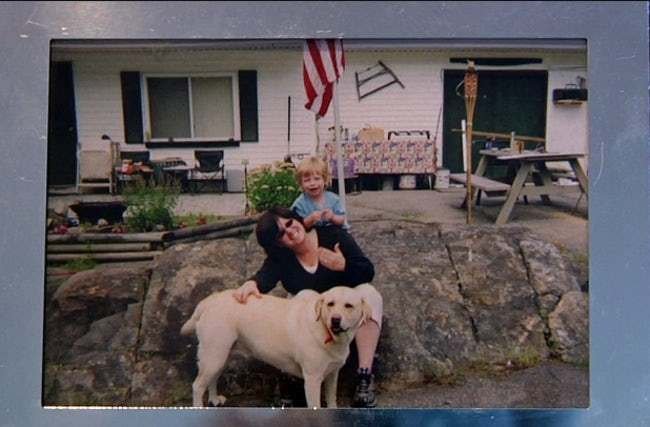 Witnesses saw Diane at the roadside around 11:45 a.m., putting her hands on her knees and vomiting, and she was seen again in the same place and position a short time later, according to police.
At 1 p.m., Diane called her brother once more. One of her nieces allegedly told her father during the phone call that Aunt Diane had trouble seeing and speaking clearly. Diane then spoke to Hance, claiming to be disoriented and unable to see clearly.
Hance told her sister to stay off the road until he arrived, and he attempted to contact Diane several times but received no response. For some reason, Diane left her cell phone on the highway; it was later discovered by another motorist on the side of the road near a toll booth.
Going the wrong way
Agents were unable to figure out what path Diane Schuler took from the extension to the Taconic State Parkway ramps near Briarcliff Manor. Two drivers called 911 at 1:33 p.m. after seeing Diane's van driving northbound into the Taconic State Parkway turning lane near Briarcliff Manor.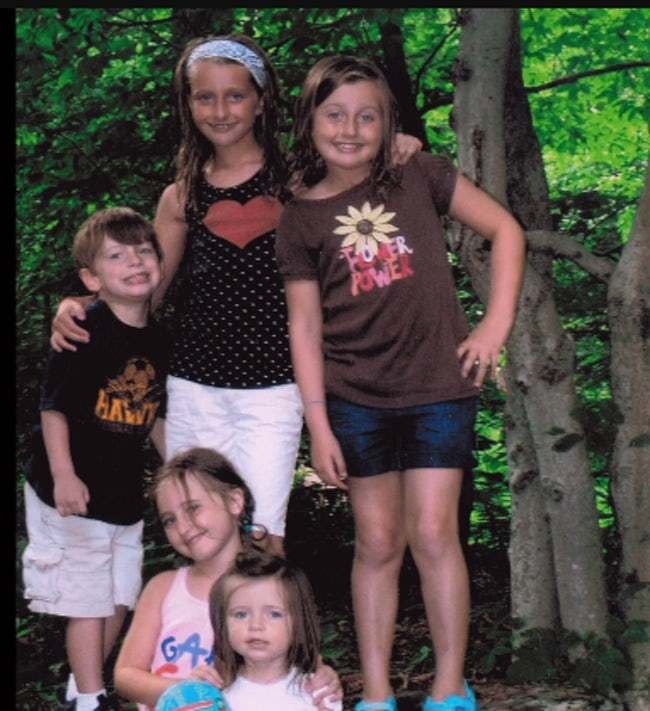 At the intersection with Pleasantville Road, two signs read "Don't Enter" and "One Way," indicating the exit's destination. Following that, four 911 calls were made by drivers reporting a vehicle driving in the wrong direction in the parking lot at a speed of 75-85 miles per hour (121-137 kilometers per hour).
The van was driving south in the fast lane when it collided with a Chevrolet Trailblazer, which then collided with another vehicle.
At the time of the crash, Diane Schuler was travelling at around 85 km/h. Three men in the Chevrolet outrider, 81-year-old Michael Bastardi, his 49-year-old son Guy, and Diane's boyfriend, 74-year-old Dan Longo, were killed at the scene of the accident; the children did not appear to be buckled up. Diana's niece was seriously hurt, and her 5-year-old son Bryan was taken to the hospital.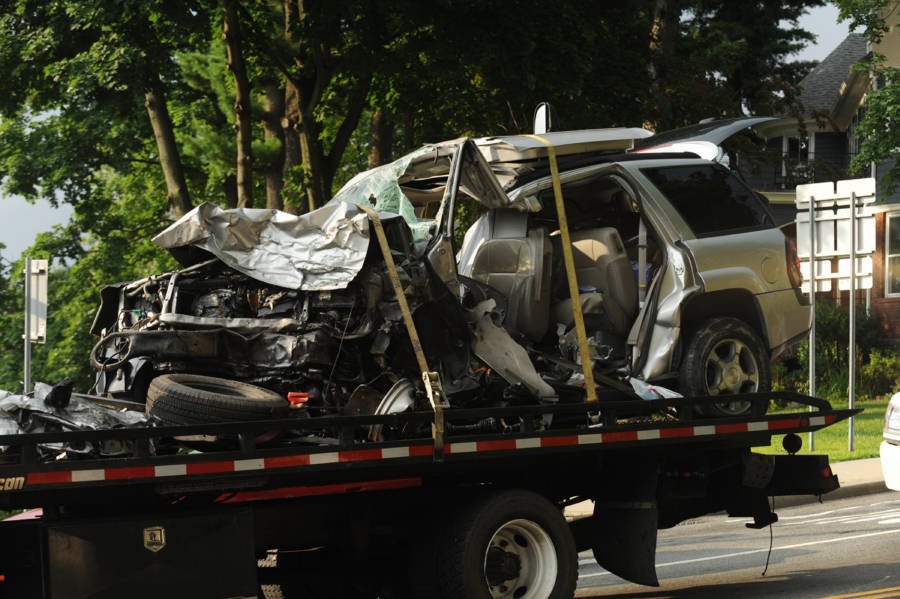 Two men who saw the accident and smoke coming from the van rushed over to help the passengers. They discovered an enormous broken Absolute Vodka Bottle by the driver's side after taking Diane out of the van. They attempted to free the children but discovered that they were without a pulse. They may not have noticed Bryan stuck under another child because the kids were not seat belted in and put together. Bryan was the only one who survived the accident.
Investigation
Diane Schuler's husband disagreed with the conclusion that she was heavily intoxicated at the time of the crash, drawing national attention to the investigation.
Diane Schuler had a blood alcohol content of 0.19 percent, with about six grams of alcohol in her stomach that had not yet been absorbed into her blood, according to the toxicology report released on August 4 by Westchester County medical examiners. In New York, the legal BAC limit for driving while intoxicated is 0.08 percent.
Diane had high levels of THC, the active ingredient in marijuana, in her system, according to the report, indicating that she may have smoked marijuana 15 minutes before the crash.
Denying the Drugs
Daniel Schuler and his lawyer Dominic Barbara initially denied that Diane had been taking drugs or drinking that weekend because children were with them.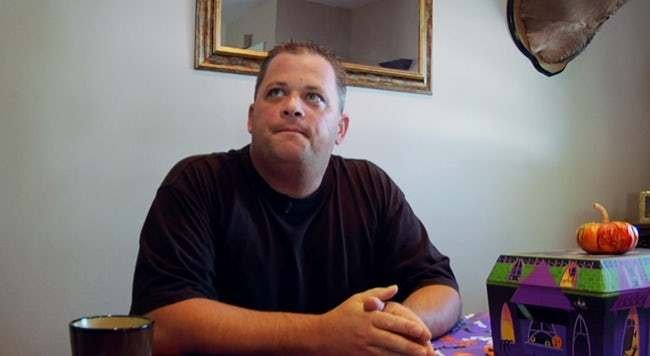 Daniel quickly changed his story, denying that his wife had ever 'drank to access' or driven while inebriated.
When asked about the broken vodka bottle in the car, Daniel claimed that they always keep an old bottle in their camper and that Diane had packed it for the camping trip.
Daniel eventually admitted that he and his wife had consumed alcohol during their camping trip, but denied that Diane had been drinking the day before the accident.
The co-owner of the Hunter Ground campsite was friends with the Schulers, and he spoke to Diane before she left, claiming she was sober.
"[I knew] for a fact [that] she wasn't drunk when she came into the station," the gas station employee said when Diane asked about Tylenol. She seemed fine, but she did ask for Tylenol."
Because the station was sold out, Diane was unable to receive the painkiller. Diane had been seen rubbing her cheek, which led to the assumption that she had an abscessed tooth, despite the fact that she had not complained of pain.
According to Daniels' lawyer, no one at McDonald's noticed anything strange about Diane's behavior that suggested she was inebriated. In fact, while ordering her food and orange juice, she had a lengthy conversation.
"Unless you believe that a woman who's like a PTA mom of the year decides this is the day I don't give a damn, I'm going to have eight or ten shots and smoke a joint in front of my kids and nieces, then something else had to happen," Daniel Schuler's private investigator said.
Daniel denied that his wife had used drugs, but claimed that she only smoked marijuana "occasionally," never in large quantities, and only for insomnia. According to later reports, Diane had smoked on a regular basis, according to a statement from Daniel's.
Daniel Schuler and Lawyer Blamed Everything But Alcohol
Daniel and his lawyer issued a statement claiming that Diane was driving erratically due to a medical problem, such as a stroke, rather than intoxication.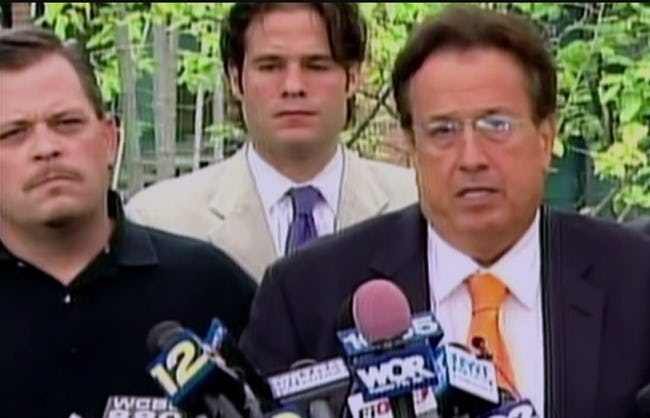 Diane was obese and diabetic for much of her life, according to Barbara, despite the fact that various sources claim Diane had gestational diabetes, a temporary condition linked to an earlier pregnancy.
Barbara also mentioned Diane had an abscess that had hung in her mouth for seven weeks prior to her death and a lump in her leg. The autopsy performed by a Westchester County coroner the day after the accident revealed that Diane had not suffered a stroke, aneurysm, or heart attack.
Diane Schuler's hair test to determine drug history
After a forensic pathologist recommended that hair tests be performed to determine Diana's drug history, Daniel and Barbara announced plans to exhume the body to conduct the hair test and other tests. Experts questioned whether the test would produce any results, given that two separate laboratories came to the same conclusion.
Family members of the three TrailBlazer victims slammed Daniel's insistence on denying his wife's intoxication and drug use.
When Daniel appeared on CNN's Larry King Live to call for more testing of his wife's remains, Longo's brother Joseph released a statement that said, among other things, "I want Daniel Schuler to know that he is inflicting more pain on everyone involved by going through the media again to try to paint a picture of a perfect wife and mother."
Bastardi's daughters appeared with their lawyer on NBC's Today, during which they questioned Daniel's guilt over his wife's substance abuse and asked him to take a drug test himself. "It makes me angry that he keeps denying it," said Margaret Nicotina, Bastardi's daughter. "Every time he does it, he brings it back to us. I just wish that he would just admit that she was drunk. Maybe if he knew what happened that morning, if they were arguing or anything, that would be the truth. He wants the truth. We do."
Daniel reportedly accepted a $100,000 offer from a film company to film his wife's exhumation for a documentary in July 2010.
The Crash may have been intentional
Despite the implicit toxicology reports, Daniel Schuler has stuck to his other roles as a "victim of an accident," portraying Schuler as a "ideal mother and dependable person." Schuler's actions are described in the media as "murder," not a mishap, despite the fact that the Bastardi family lost three members in the accident.
Mike Bastardi Jr. lost his sibling, father, and companion in the fatal crash on the Taconic State Parkway, saying, "This was the murder of my family."
This incident contributed to Child passenger protection act
The Child Passenger Protection Act makes it a criminal offense to drive intoxicated with a child in the car. It became known as Leandra's Law after the death in October 2009 of 11-year-old Leandra Rosado, a passenger in a vehicle whose driver was drunk. On November 18, 2009, the Child Passenger Protection Act was signed into law in New York.
Despite the efforts of Schuler's team, investigators classified the crash as a homicide after claiming the deaths were caused by negligent driving.
Daniel Schuler continues to refute claims that his wife is anything but the perfect woman, describing her as "reliable, trustworthy, honest" and denying her victim's family's claim that she was a murderer.
Daniel is still trying to prove there was a medical reason for her actions. "She was just nice, loving, kind, she bought cards for birthdays," he said.
---
Read more from website: