Amy Caroline Brown is a 24-year-old dog walker and groomer. Amy is not your average young woman. She harbored a macabre dream that set her apart from the rest – she aspired to be a famous serial killer. Her plan was chillingly simple: "My plan was to not get caught until 50 years from the future when I just say, 'Hey, I'm a serial killer, put me in prison because I can't afford retirement,'" Brown confessed.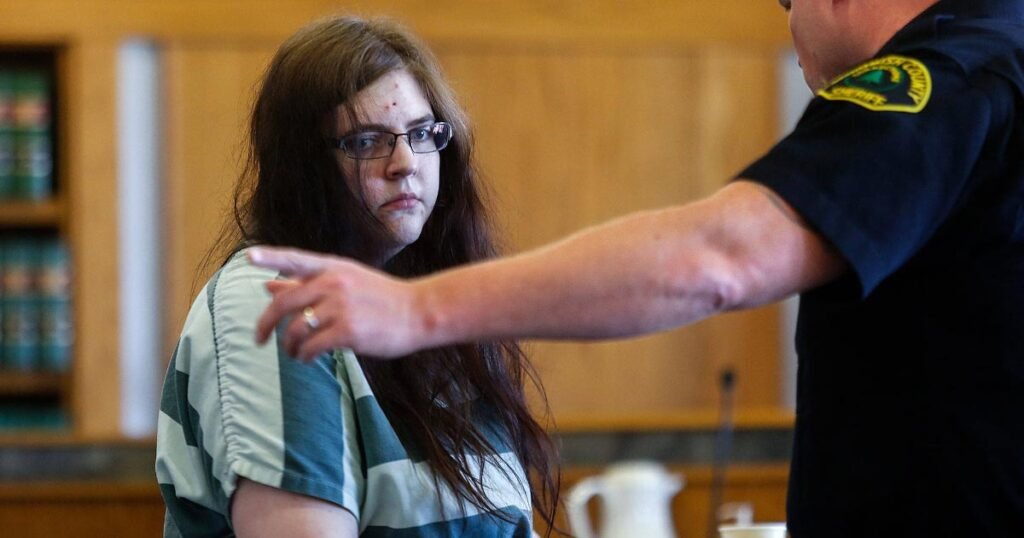 Amy's fascination with the morbid was clear in her choice of entertainment. She prepared for her date with Mr. Johnson, a man she met through a Craigslist ad, by immersing herself in episodes of "Hannibal," a TV series that explored the early relationship between psychiatrist Hannibal Lecter and a young FBI criminal profiler. This series, along with her interest in horror and crime literature, seemed to fuel her unusual aspirations.
A Date Turned Nightmare
Amy's path crossed with a 29-year-old man, known only as Mr. Johnson, who lived with his parents and had posted a personal ad on Craigslist titled "Good Evening! Let's go zombie hunting!" on the advice of his therapist to become more social. This ad caught Amy's attention, and she responded using an alias, later confessing that she used a fake name because she was worried he could be a serial killer.
The pair met at a bar, and walked around the area, talking about television shows and movies. Brown asked the man if he wanted to have sex and the pair decided to find a motel room because they both lived with their parents. Brown drove the man home so he could get some cash from his parents for a room. They stayed clothed and cuddled on the bed for about 10 minutes before Amy made her true intentions known.
Amy Planned to Kill 50 People
Amy had spent most of the day watching "Hannibal," a television series whose main character is a cannibalistic serial killer. She watched the series on and off, interspersing episodes with other activities like eating and knitting. As she straddled Mr. Johnson in the motel room, she told him she was a serial killer. He thought she was joking until she pulled a knife and lunged at him. They struggled over the knife before the man overpowered Brown and fled the room.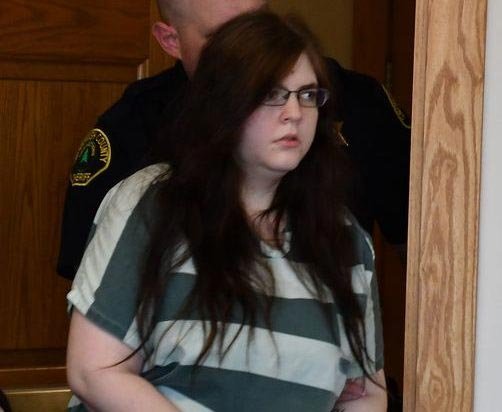 Officers spotted Brown running across the motel parking lot. "Am I caught?" she asked them. Police recovered a note in her pocket, reading, "If you are wondering what I do with the heart … I eat it. I will strike again," according to court records. Detectives searched her home, collecting her "Hannibal" DVDs, a journal outlining her plans to become a serial killer, and drawings for what she dubbed a "murder shack." A bumper sticker on the back window of her car read, "I've got a perfect body. But it's in the trunk and beginning to smell."
Amy was sentenced to 18 years
Amy was charged with attempted first-degree murder, with her actions deemed premeditated. Superior Court Judge Michael Downes in Snohomish County sentenced her to 18 years in prison, while Amy's lawyers seek leniency because she stopped taking her medications before the attack. Judge also issued a permanent restraining order against Amy, barring her from any future communication with Mr. Johnson. During the sentencing, Brown's mother, Lois Caroline Brown, was present in court and read a statement
Amy Caroline Brown's case serves as a chilling reminder of the dark fantasies that can lurk within the human mind. Her story is a stark warning of the potential dangers that can arise when such fantasies are allowed to take root and grow unchecked. It also underscores the importance of mental health awareness and treatment in preventing such horrifying incidents from happening.
---
Read more from the website: