The story of Steven Pladl and Katie is not the typical father-daughter tale; it is one that is both complex and disturbing. This shocking story has garnered a significant amount of attention. "We are all still in shock," said Shirley Mann, a neighbor of Katie's adoptive parents in Dover. "It is truly unbelievable. I am at a loss for words. It is a tragedy."
The officer working on the case stated: "we may never understand the mindset or motives of Steven Pladl, but we do know his actions have shattered the lives of countless people."
Steven Pladl met Alyssa Gracia
In 1995, Steven Pladl, who was 20 years old at the time, met a 15-year-old girl named Alyssa Gracia on the internet. Soon thereafter, Alyssa became pregnant and gave birth to a baby girl named Denise in January of 1998.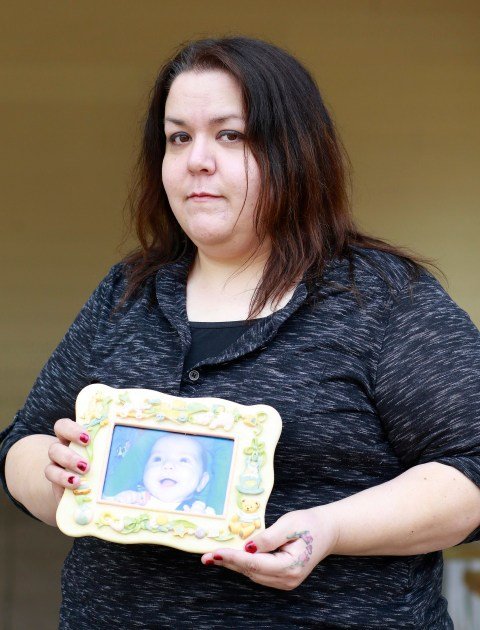 According to Alyssa, Steven was abusive toward their infant daughter. She stated that Steven would pinch Denise until her body was covered in black and blue bruises. Despite this, Alyssa stayed with Steven and eventually married him.
The couple was young and financially struggling, so they decided to put Denise up for adoption when she was eight months old. Alyssa stated in an interview that "It was incredibly difficult to give her up, but I wanted her to live and be happy."
Denise was adopted by Anthony and Kelly Fuso and given the new name of Katie Fusco. She moved to Anthony and Kelly's home in Dutchess County, New York.
In 2007, Alyssa gave birth to another child – a baby girl. Alyssa stated that they were "more grown up and ready" to have children at this stage of their lives. In 2012, the family welcomed another member, a third daughter, to Steven and Alyssa.
Katie Pladl Comes Back Home
Katie, an aspiring artist at Dover High School, had plans to attend college and pursue a career in digital advertising. She believed that art was an essential part of life and that a pen and something to draw on was her safe haven.
After turning 18 in January 2016, Katie became curious about her biological parents and began tracking them down. She eventually found Alyssa and Steven on social media and reached out to them, to which they were happy to reunite with her.
Despite her plans to enroll in a local community college post-graduation, Katie moved in with her parents and sisters in Henrico County, Virginia. However, things were not going well between Alyssa and Steven, as the couple had already been sleeping in separate beds for months before Katie's arrival.
Alyssa shared that she always felt on edge around Steven, as his mood would often be volatile and he would frequently yell and break things in front of their children. She even revealed to Katie that Steven had abused her when she was a baby, which was the reason they had to give her up for adoption. However, Katie seemed to be unperturbed by this revelation.
Steven's behavior drastically changed after meeting Katie. He began wearing trendy clothing and grooming himself to impress his own daughter. Six weeks after Katie moved in, he began sleeping on the floor in her room. When Alyssa confronted him about it, he dismissed her concerns and left the house with Katie.
As a result, Alyssa moved out of the house in November 2016 and shared custody of her two children with Steven. Though she had suspicions about their relationship, she had no idea of the extent to which it had progressed.
Katie became pregnant with Steven's child
In May of 2017, Alyssa found out about the incestuous relationship and pregnancy involving her daughter and her ex-partner, Steven, through her daughter's journal. Her daughter also mentioned that she and her sister were instructed by Steven, their father, to refer to Katie as their stepmother instead of their sister.
When Alyssa contacted Steven and asked about the pregnancy, he responded with "I thought you knew. We're in love." Alyssa was shocked and immediately contacted the authorities. Police officers interviewed both Steven and Alyssa's children, however, no arrest was made.
Katie and Steven Pladl's marriage
Two months after his divorce from Alyssa was finalized, Steven Pladl entered into a marriage with his daughter, Katie, in Parkton, Maryland on July 20, 2017. They lied on their application, claiming to be unrelated, which allowed the ceremony to proceed without any objections.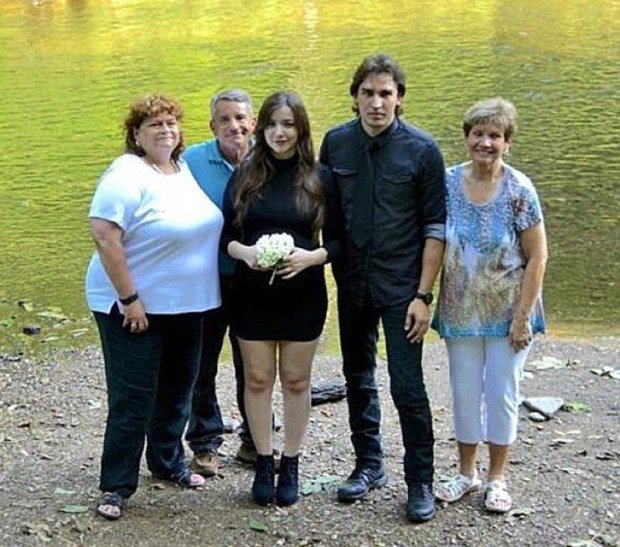 The wedding ceremony was attended by guests, including Steven's parents and Katie's adoptive parents. Despite their discomfort with the situation, Katie's adoptive parents believed that it was best to support her in her decision.
Katie and Steven's Child
Katie subsequently gave birth to a child fathered by her father, whom they named Bennett. The family then moved to a house on a cul-de-sac in Knightdale, North Carolina, however, their happiness was short-lived. In January, Katie and Steven were arrested and charged with incest.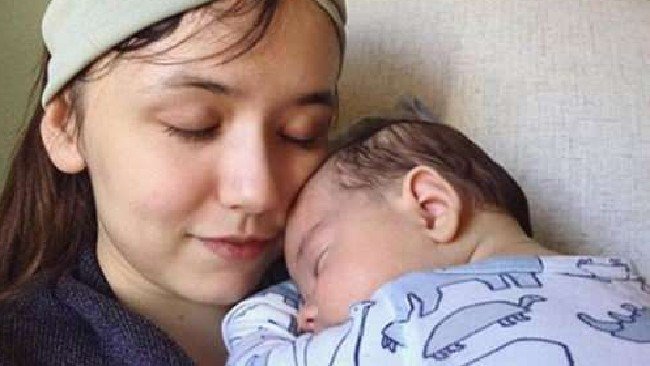 They were released on bond and ordered to have no contact with one another. Steven's mother was granted custody of the child, Bennett. Katie moved back with Tonu and Kelly Fusco. Every Tuesday and Thursday she would travel to her grandmother's home in Waterbury, Connecticut.
Steven Pladl Ends It All
Steven Pladl knew that Katie would visit her grandmother on April 12. On the night of April 11, Steven drove to New York to confront Katie, who was leaving New York to live with her adopted grandmother.
Katie called Steven to end the relationship. Before meeting her on April 11, 2018, Steven stole their child from his mother's house. He then brought the child back to his house, where he suffocated the baby and left the body in a closet.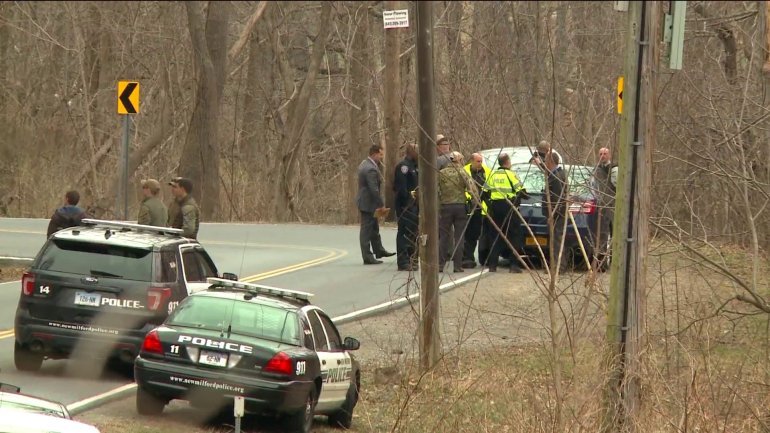 Steven waited outside their home and watched Katie and her adopted father leave together in a vehicle. He followed them and when they stopped at a stop sign between routes 7 and 55, Steven shot Katie and her adopted father, killing them both, before turning the gun on himself.
Steven's mother called 911 and informed the dispatcher that her son had killed the child in her custody. "He left the baby dead, he told me to call the police and I shouldn't go over there… His wife broke up with him yesterday over the phone. She's in New York, and he told me he was on his way and after bringing the baby to her, and then he was coming back."
Alyssa Pladl struggles to make sense of it all." I'm grieving. I'm sad. I'm upset, But I also want to have something good come out of this. If it's to get the truth out there, to open people's eyes to incest."
---
If you are into true crime, read more from the website: