The day started like any other in the small town of Lake City, Florida. As students filed into Lake City Junior High that dreary morning on February 9th, 1978, no one could have imagined the darkness that was about to cast a shadow over their community. 12-year-old Kimberly Leach hurried to her homeroom, quickly realizing she had forgotten her purse. She rushed back to retrieve it, oblivious to the ominous white van idling just outside. Behind the wheel sat a ruthless killer, waiting and watching for his chance to strike. His name was Ted Bundy – one of the most notorious serial killers and predators in U.S. history. And he had his sights set on Kimberly.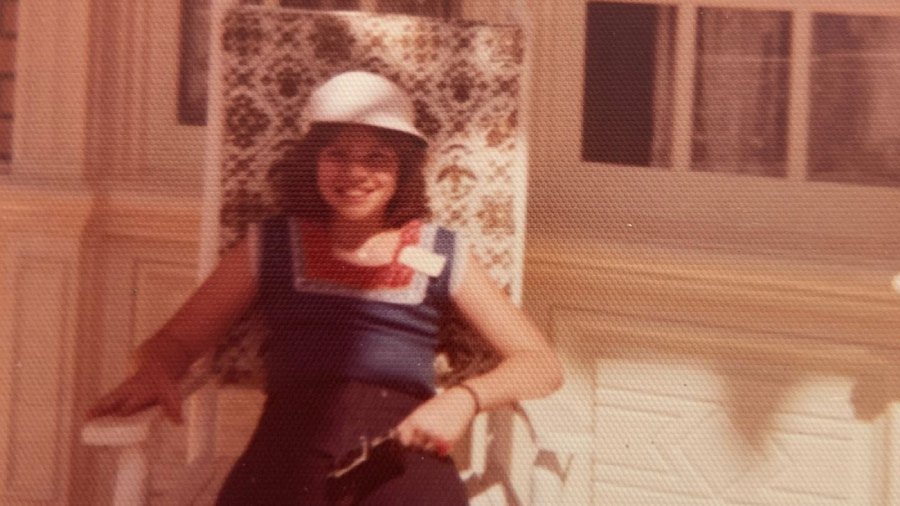 Her fate was about to be tragically sealed in a way no one could have foreseen. Within days, Kimberly's family, friends, and the nation would be shocked by horrific news – news that a depraved murderer had taken her life. As Kimberly walked alone across the school parking lot that morning, she unknowingly stepped into the path of evil and fell victim to its merciless wrath. The brutal murder of this vibrant, innocent child would stun society and mark a dark chapter for justice in America. Her tragic case came to encapsulate the senseless depravity that lurked within Ted Bundy. And it renewed the call to protect society's most vulnerable from harm. Kimberly's chilling fate illustrates that evil often hides in plain sight, quietly waiting for its chance to strike. This is the haunting story of Ted Bundy and the terrible day innocence encountered unspeakable evil.
Abduction of Kimberly Leach
On February 9, 1978, 12-year-old Kimberly Leach left her junior high school in Lake City, Florida mid-morning. Kimberly forgot her purse in her homeroom and returned to retrieve it. Tragically, she would never make it back to class. Kimberly was kidnapped in broad daylight from the school parking lot by Ted Bundy, who would take her life just a few days later.
Kimberly Diane Leach was a bright, athletic, and friendly 7th grader at Lake City Junior High. She was shy and not prone to taking risks. On the day of her abduction, witnesses saw her willingly approach a white van driven by an unknown man in the school parking lot. This man was Ted Bundy. He likely lured Kimberly by pretending to be injured or disabled. Once she was close, he forcibly pulled her into the van and quickly drove off.
Kimberly's frantic teacher notified the principal after she did not return to class. The police were called immediately and they launched an intensive search effort, assuming she may have been abducted. But there were no solid leads despite multiple witnesses seeing her approach the van. No one got a proper look at the driver. All they knew was a white van was involved.
The Massive Search Effort
The disappearance of Kimberly Leach triggered a massive search effort in Lake City and surrounding areas. Bloodhounds were brought in to comb the school grounds and track the young girl's scent. Police canvassed the neighborhood around the junior high looking for witnesses. Helicopters searched from above and boats searched the nearby lakes and rivers. Kimberly's photo was broadcast on television and in newspapers begging anyone with information to come forward.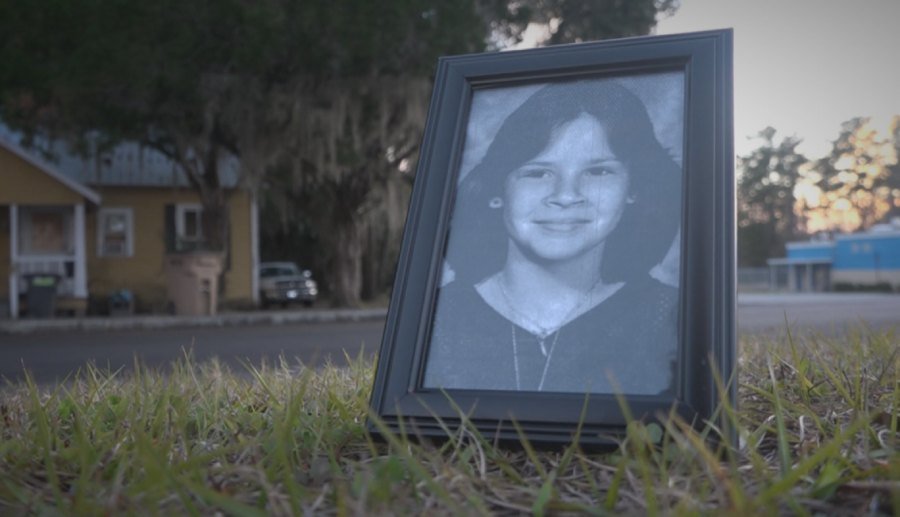 As hours turned to days with no trace of Kimberly, dread and despair enveloped the community. Her parents Thomas and Freda Leach made emotional public pleas for her safe return. But with no real evidence or substantial leads, the case quickly went cold. Lake City held out hope that somehow Kimberly would be found alive.
Who was Ted Bundy?
Ted Bundy was an infamous American serial killer, rapist, kidnapper, and necrophile who assaulted and murdered numerous young women and girls during the 1970s. Bundy typically approached his victims in public places, charmed them with his good looks feigned injury or disability, and then overpowered, assaulted, and murdered them. He sometimes kept his victims alive for days before killing them.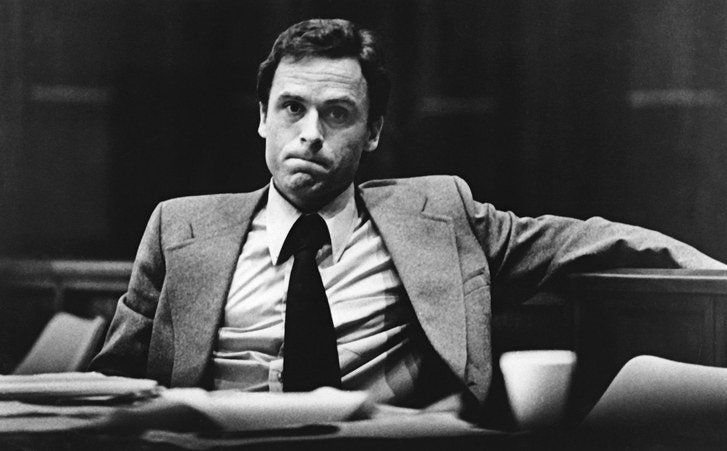 Bundy was linked to over 30 murders throughout the northwest and western United States, but the true victim count remains unknown and could be much higher. He twice escaped police custody which helped prolong his murderous rampage. Bundy was finally arrested in Florida in 1978 after attacking four college sorority women, killing two of them. He was convicted for those murders and sentenced to death. Bundy was executed via electric chair in 1989. His case alarmed the nation and helped shine a spotlight on the threat of serial killers.
Bundy's Arrest in Pensacola
A major break came 12 days after Kimberly's abduction when Ted Bundy was arrested on February 15th in Pensacola, Florida. He was driving a stolen car that matched witness descriptions and was found to contain various suspicious items including handcuffs. Bundy was facing an assault charge in Utah and was wanted for escaping custody. He immediately became the prime suspect in Kimberly's disappearance, but there was no hard evidence yet linking him to the crime.
With Bundy behind bars, the search continued for Kimberly even as hopes faded with each passing day. Bundy refused to cooperate with investigators asking about Kimberly's whereabouts. Then finally on April 7th, her remains were found in Suwannee County about 45 miles from Lake City ending over a month of agonizing uncertainty.
The Discovery of Kimberly's Body
A construction worker discovered Kimberly's partially nude body buried under leaves and brush in an abandoned hog shed near Suwannee River State Park. The medical examiner determined she had been raped and bludgeoned to death. Her skull was fractured in several places from repeated blows. There were also marks on her neck indicating strangulation. She was likely kept alive for a few days before being murdered sometime between February 9th and 12th.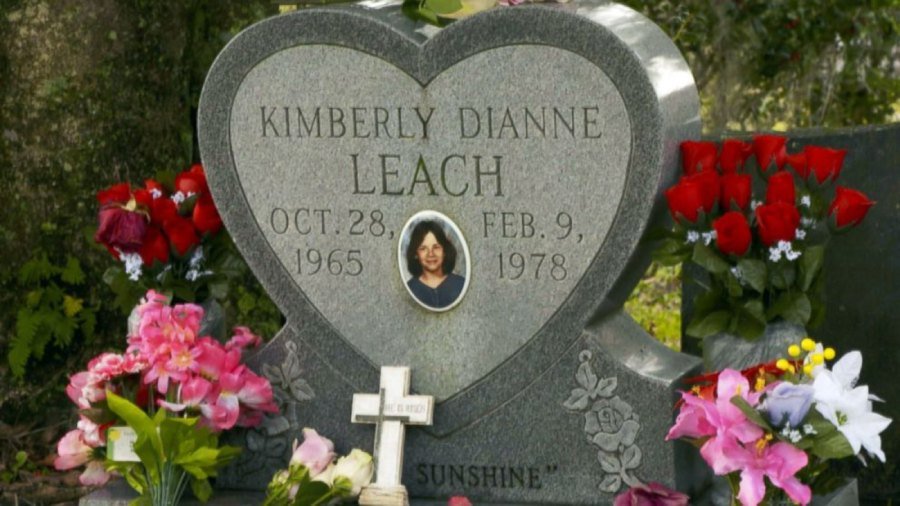 The positive identification was made using dental records and clothing found at the scene – a pullover jumper and tennis shoe belonging to Kimberly. Just like that, any unrealistic hopes that she may be alive vanished. As the community mourned, prosecutors immediately sought murder charges against Bundy who was formally indicted on May 18th for the abduction and murder of Kimberly Leach.
The Trial and Conviction of Bundy
Ted Bundy went on trial for Kimberly's murder in 1980 in Orlando, Florida. The prosecutors presented a strong circumstantial case with multiple witnesses placing Bundy and his white van at Lake City Junior High on the morning Kimberly disappeared. Fibre evidence from Bundy's van was matched to fibres found on Kimberly's clothing.
Bundy took the risky move of acting as his own attorney. But prosecutors methodically laid out the timeline of his travels in Florida in early 1978 which placed him in Lake City. Hotel receipts corresponded with the timeframe of Kimberly's abduction and murder. The jury ultimately found this evidence persuasive and overwhelming.
On July 24, after six hours of deliberation, the jury found Ted Bundy guilty of kidnapping and first-degree murder. He was sentenced to death by electric chair. The penalty phase included heartbreaking testimony from Kimberly's mother who spoke about the devastating impact of losing her daughter. Bundy showed no remorse and continued to claim innocence. His appeals over the next decade were all denied.
Kimberly Leach's Legacy
The murder of Kimberly Leach is considered to be Ted Bundy's final known victim. He confessed to 30 homicides but experts believe the true victim count is much higher. Kimberly was by far his youngest victim at just 12 years old. Her killing provides a window into Bundy's depravity and ruthlessness. Her family and friends were left permanently devastated by the loss of someone so young and full of potential.
Kimberly's murder helped usher in an era of heightened concern about child safety from predators like Bundy. It led to improved systems for tracking missing kids through organizations like the National Center for Missing and Exploited Children. Her case also illustrated the constant need for vigilance – she was taken in broad daylight from her school.
While Ted Bundy's name lives in infamy, Kimberly Leach is remembered for the loving child she was and the promising life that was cut short. The circumstances of her death are undoubtedly tragic. But her positive spirit lives on in the memories of those who knew Kimberly best. She serves as a reminder to cherish and protect the innocent children in our lives.
Bundy's Execution
After exhausting his appeals, Ted Bundy was executed in Raiford, Florida on January 24, 1989, for the murders of Kimberly Leach and Lisa Levy and Margaret Bowman – two sorority sisters killed earlier in Tallahassee in 1978. As he sat strapped in the electric chair awaiting his fate, a crowd outside the prison cheered upon news of his death.
In his final hours, Bundy confessed to 30 murders spanning seven states between 1974 and 1978 though experts believe the true number of victims could be over 100. The horrors inflicted by Ted Bundy left deep wounds across America. But justice was ultimately served to one of the most notorious serial killers in history. His name will forever be linked to the savage murders of innocent young women like Kimberly Leach.
---
Now that you've read about Ted Bundy, you might also like to read about the women who fell in love with a serial killer – Carole Ann Boone