Benjamin Keough led a complex life as the grandson of music legend Elvis Presley. As the only grandson of the rock and roll icon, Benjamin faced immense pressure from an early age to live up to his grandfather's legacy. However, despite his fame and fortune, he struggled greatly with depression and addiction.
His tragic death by suicide in 2020 at just 27 years old sent shockwaves through the entertainment industry and devastated his tight-knit family. Benjamin's story underscores the challenges of growing up in the shadow of an iconic figure and the pressures of carrying a legend into the future. From his early talent and charisma to his later struggles, Benjamin's life was inextricably bound to the Presley mystique.
A Striking Resemblance to the King
Benjamin Storm Presley Keough was born in Tampa, Florida on October 21, 1992. He was the son of musician Lisa Marie Presley, Elvis's only child, and her first husband Danny Keough. From a young age, Benjamin bore an uncanny resemblance to his globally famous grandfather – the same brooding charisma, swooping black hair, and handsome features. Those who met Benjamin couldn't help but notice the similarity.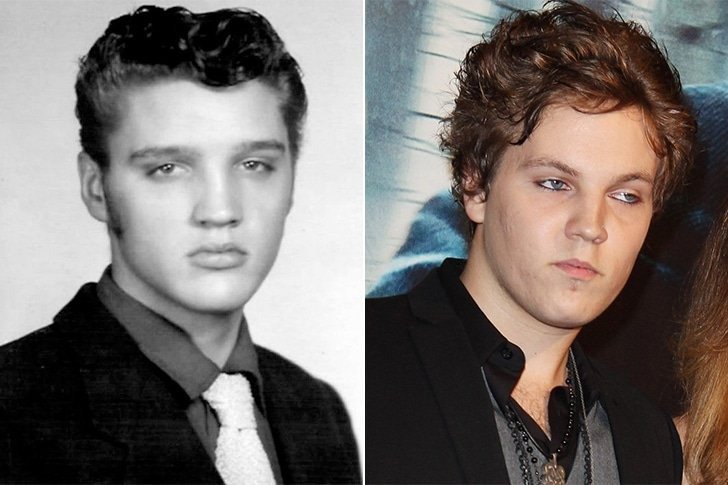 As a child, Benjamin split his time between Lisa Marie's homes in Los Angeles and at the famous Graceland estate in Memphis. Surrounded by Presley's family history, Benjamin's connection to his grandfather was evident. Home videos show Lisa Marie doting on her mini-Elvis lookalike.
Pressure to Match the Presley Legacy
Growing up with Elvis as a grandfather meant living under an immense shadow. As a teenager, Benjamin faced mounting pressure to match the Presley legacy in the music industry. Tabloids speculated about record deals and whether he could live up to expectations as the heir to the rock and roll crown.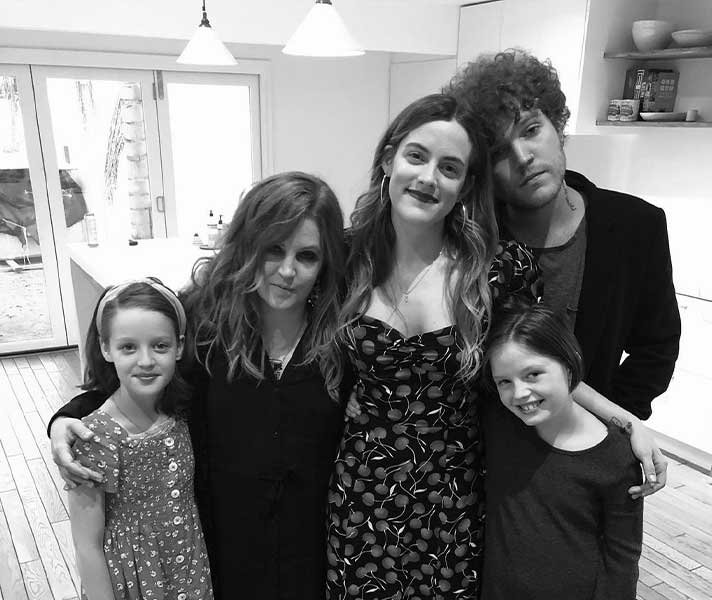 At just 17 years old, rumours swirled that Benjamin had signed a $5 million record contract with Universal Music Group. The label denied the reports, but Benjamin was undoubtedly considered music royalty. While he never officially released any music, home videos depict him casually playing guitar and singing with talent and charisma reminiscent of Elvis in his early years.
Those close to Benjamin reported that the pressure took a toll. He was by nature sensitive and introverted – traits incompatible with the bold charisma expected of the Presley dynasty. As Elvis's only grandson, the hopes and dreams of generations of fans rested on Benjamin's shoulders, even from his earliest years. This burden proved too much to bear.
In 2009, a 17-year-old Benjamin made headlines when he got matching Celtic eternity knot tattoos with Lisa Marie to mark Mother's Day – a testament to their incredibly close bond.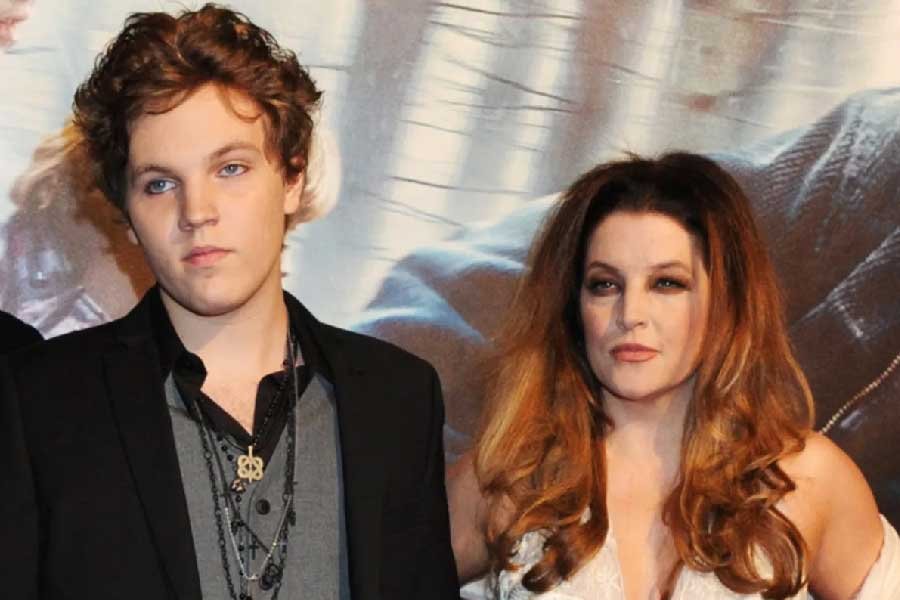 Lisa Marie, dedicated the song "Storm and Grace" to Benjamin in 2012, with lyrics reflecting on watching her son grow up fast. ("You are the most beautiful man that I've ever known. Too much to offer and too much held close to the bone. Just step on the breaks there. You got what it takes. You blow me away, yeah. Your storm and your grace. My heart can't seem to take it. Your storm and your grace."). Though the pressures of his lineage affected him deeply, Benjamin found inspiration in music, taught himself to play guitar, and dreamed of following in Elvis's footsteps as a performer in his own right. Tragically, his potential was never fully realized.
A Tragic End
On the morning of July 12, 2020, Benjamin Keough's girlfriend returned to the Calabasas, California home they shared and made the horrific discovery of his death by suicide. He was just 27 years old – the same age as Elvis when he passed.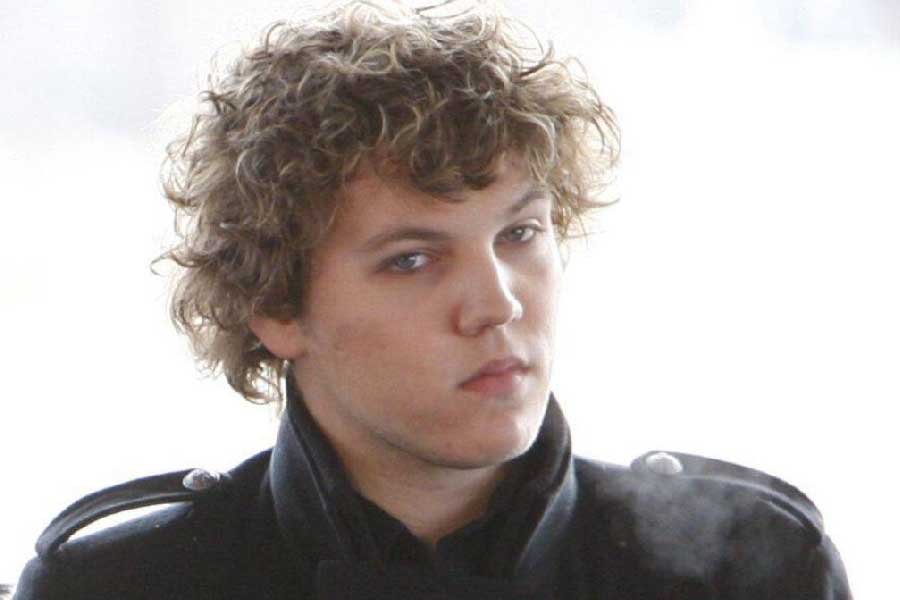 The autopsy later revealed Benjamin had cocaine and alcohol in his system at the time of his death. It was suggested he may have been attempting suicide as a cry for help before the fatal act. Indeed, his closest friends were aware of his struggles with depression and substance abuse as he attempted to cope in the limelight.
For Lisa Marie, who had lost her famous father at the same tender age, the devastation was unimaginable. In a heartwrenching public statement posted to her website, she stated: "The shock of losing Ben has been profound. Each day I wake up praying it will get easier…My beautiful beautiful angel, I worshipped the ground you walked on."
A Mother's Undying Love
The mother-son bond between Lisa Marie and Benjamin was evident to all who crossed their paths. Lisa Marie adored Benjamin – her first-born child who evoked tender memories of her own father.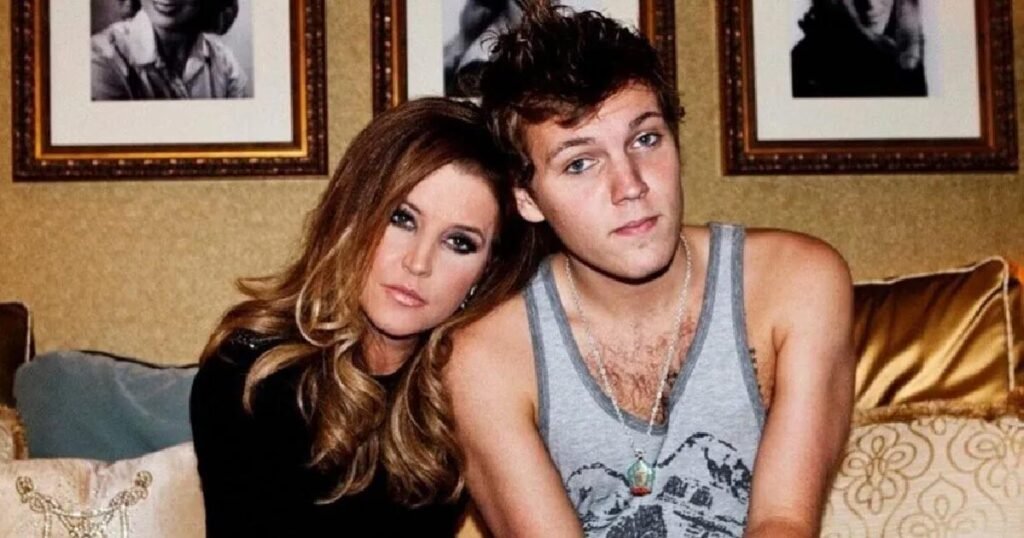 Over the years, Lisa Marie's life had been turbulent – caught between the pressures of the Presley legacy and her addictions and relationship troubles. She endured high-profile divorces, bankruptcy, and stints in rehab. But her four children were her anchor, especially Benjamin who she lovingly called her "beautiful angel."
After her son's passing, Lisa Marie was utterly grief-stricken. On what would have been Benjamin's 28th birthday in 2020, Lisa Marie shared childhood photos on social media writing: "My beautiful beautiful angel, I worshipped the ground you walked on, on this earth and now in Heaven. My heart and soul went with you."
Living On at Graceland
On October 2, 2020, Benjamin Keough was laid to rest alongside his grandfather and other Presley family members in the Meditation Garden at Graceland. The famous Memphis estate had been Benjamin's second home and refuge throughout his life. Now he would rest there permanently, his grave marked with an angel statue watching over him.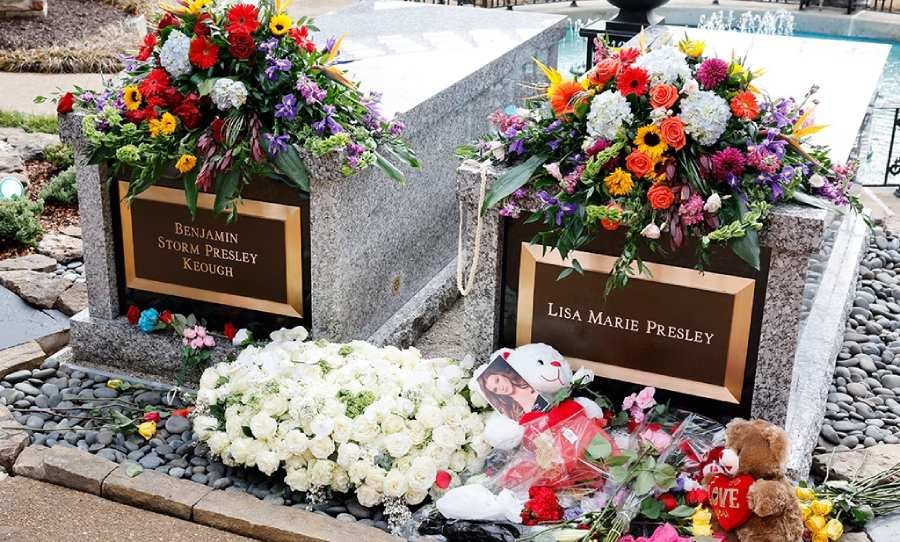 Tragically, just over two years later, Benjamin's mother Lisa Marie Presley would pass away at age 54 and be buried in the very same Meditation Garden. After Lisa Marie's death from cardiac arrest on January 12, 2023, she was laid to rest next to her beloved son Benjamin so that mother and son could remain together for eternity. Their side-by-side graves in view of the Graceland mansion stand as a sobering reminder of the losses this legendary family has endured. Even in death, Benjamin and Lisa Marie's bond remains stronger than ever.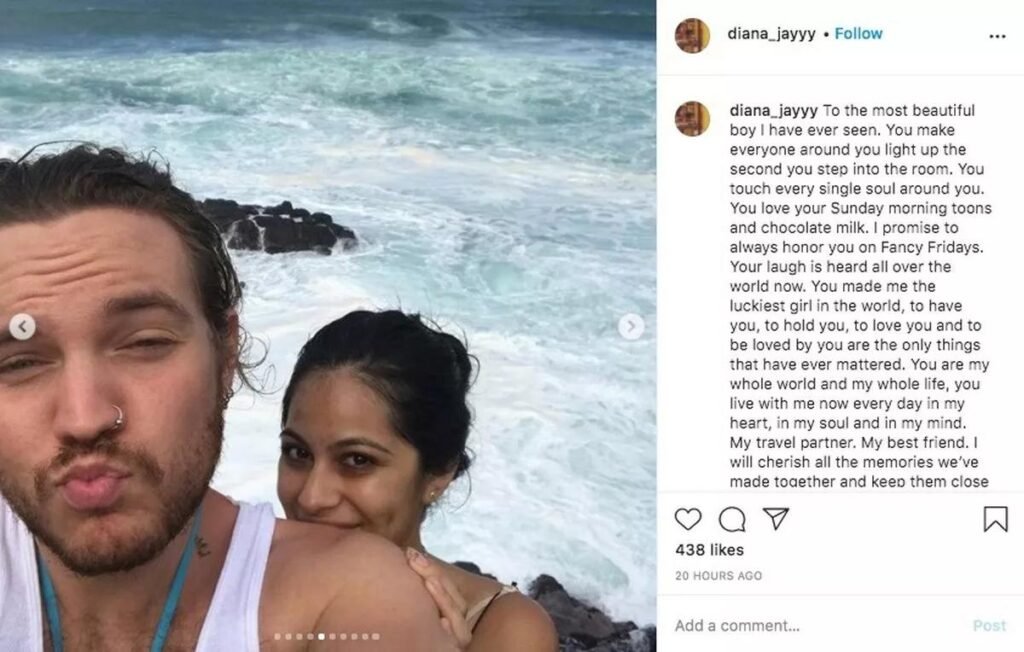 Diana cherished their memories together and expressed her deep grief, asking for strength to continue without him.
For grandmother Priscilla Presley and sister Riley Keough, Benjamin's death marked the loss of a deeply cherished family member. Riley, an actress, later posted a tribute on Instagram stating: "Mornings are the hardest. Forgetting you're gone for a second… I wanted so much for you."
The tragic loss of Benjamin Keough, Elvis's lookalike grandson, cut short a vibrant young life brimming with talent and charisma. For those left behind, his absence will be deeply felt for years to come. While the Presley dynasty continues, there is no doubt Benjamin will remain forever in their hearts. His gentle, sensitive soul was too weary for this harsh world.
---
Now that you've read about Benjamin Keough, you might also like reading about