Andrew Tate, a name that has become synonymous with controversy, is a figure who has managed to carve out a unique space for himself in the public eye. From his beginnings as a professional kickboxer to his current status as a social media influencer, Tate's life and career have been anything but ordinary. This article delves into the life of Andrew Tate, exploring his rise to fame, his controversies, and his current endeavors.
Andrew Tate's siblings and family
Born in December 1986 in Chicago, Illinois, Emory Andrew Tate III, better known as Andrew Tate, had a multicultural upbringing. His mother, Eileen, is a white British woman, while his late father, Emory Tate II, was a black American and an international chess master. After his parents divorced, Tate moved to England with his mother and siblings.
Andrew Tate and his younger brother Tristan Tate grew up together in Luton, UK, forging a strong bond that has withstood the test of time. They have supported each other through various challenges and successes, both building successful careers in kickboxing and making appearances on reality TV shows. Additionally, the brothers jointly operate Webcam Studios, a webcamming business.
Tristan Tate has amassed a significant following of 1.2 million on Instagram, where he shares a similar lifestyle to his brother. His content showcases luxurious cars, private jets, exotic destinations, cigars, and fashionable attire.
In addition to Tristan, the Tate family includes a younger sister named Janine Tate. Born in Chicago, Janine experienced her parent's divorce at a young age. While Andrew and Tristan accompanied their mother to the United Kingdom, Janine grew up in Luton, Bedfordshire. She pursued a law degree at the J. David Rosenberg College of Law, University of Kentucky, and was admitted to the Kentucky Bar Association on October 23, 2017. Janine is married to Norman Webb, a nutritionist, and bodybuilder, and they currently reside in Lexington, Kentucky.
However, Andrew and Tristan's relationship with their sister has been strained over the years, resulting in limited communication between them. The siblings hold contrasting perspectives on life, leading to tension. Andrew has openly acknowledged his belief that Janine lacks intelligence, further contributing to their differences.
Despite their public presence, Janine has managed to maintain a low profile, rarely making appearances in the media. The complex dynamics among the Tate siblings underscore the challenges they face in maintaining a cohesive familial relationship.
Andrew Tate's Kickboxing Career
Tate's journey into the world of kickboxing began in 2005, and by 2009, he had won his first championship. His career in the sport was marked by an impressive record of 75 wins and just 9 losses. He won four championships across two weight classes in ISKA kickboxing. However, his kickboxing career was not without controversy. He has been accused of padding his record, with some questioning the legitimacy of his 75-9 record.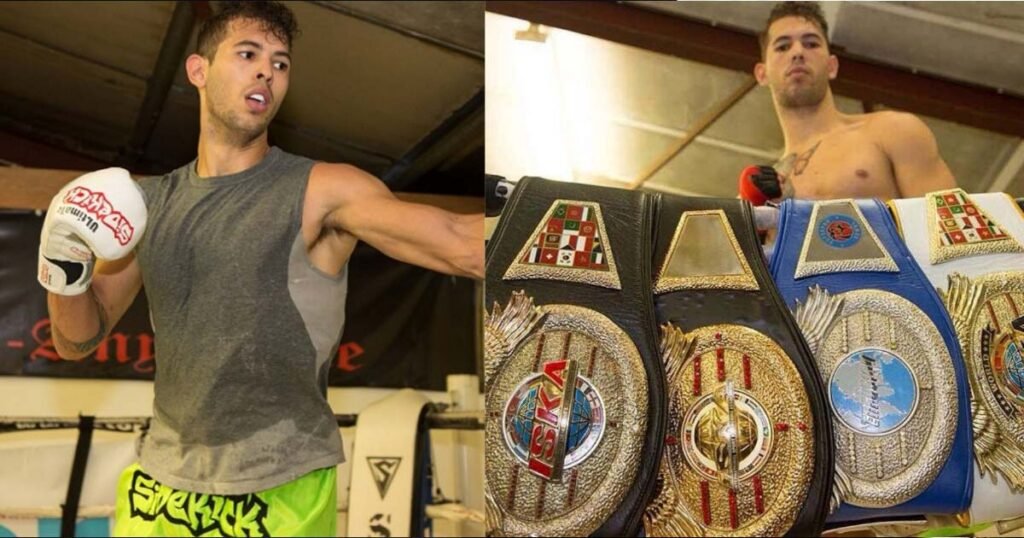 Controversy at Big Brother
Tate's rise to fame took a significant turn when he appeared on the British reality show, Big Brother, in 2016. However, his stint on the show was short-lived due to a controversy that led to his removal after just five days. Tate was accused of making divisive remarks and encouraging violence against women on the show. A video of him hitting a woman with a belt also went viral, adding to the controversy. This incident marked a turning point in Tate's public image, transforming him from a successful kickboxer to a controversial public figure.
BBC Interview
In a confrontational interview with the BBC, his first television appearance with a major broadcaster since his release into house arrest in Romania in April, Tate vehemently denied the serious allegations being brought against him. These included charges of involvement in organized crime, human trafficking, and rape, accusations currently under investigation by Romanian prosecutors.
His responses during the interview were characterized by an aggressive dismissal of the allegations, a stance that further added fuel to the controversy encircling him. Unfazed by the gravity of the charges, Tate stood firm in his innocence, staunchly defending his lifestyle choices and views. He agreed to the interview with the BBC without stipulating any conditions, a move that indicates his intent to publicly confront the accusations made against him.
Andrew Tate was arrested in 2022
Andrew Tate found himself in legal trouble in Romania on December 29, 2022. He was arrested alongside his brother Tristan and two Romanian women. Their arrest formed part of a broader investigation concerning allegations of human trafficking, rape, and organized crime.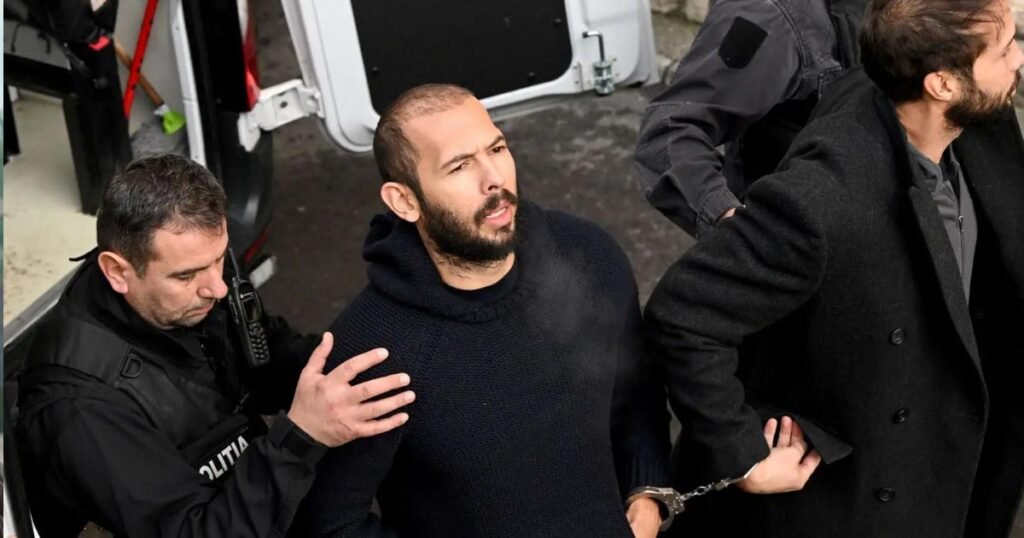 Though the specific allegations against Tate have not been released to the public, he faces serious charges, including human trafficking, rape, and forming an organized crime group with the intention to sexually exploit women. From the onset, Tate has vehemently denied all the charges levied against him.
Following their arrest, Tate and his brother Tristan were put into detention on January 1, 2023. Their detainment period of 30 days was part of the ongoing investigation led by Romania's Directorate for Investigating Organized Crime and Terrorism.
Subsequently, on March 31, 2023, Tate managed to secure an appeal replacing his detention with house arrest. As a result, he was released from jail but remained under tight legal restrictions.
The case took a critical turn on June 21, 2023, when Tate was formally charged with rape, human trafficking, and organizing a crime group aimed at sexually exploiting women. Despite these serious charges, Tate continues to maintain his innocence.
Andrew Tate's online courses
Despite the controversies surrounding him, Tate has managed to build a successful online business. He sells various courses that teach skills related to finance, fitness, and online business. Some of his notable courses include: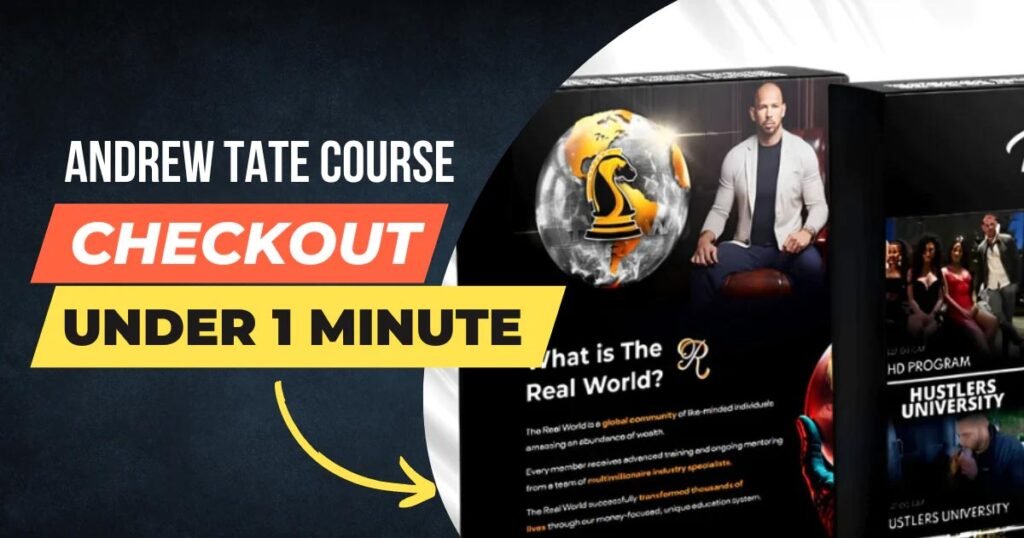 The Real World Course: This course teaches 18+ modern wealth creation methods, including eCommerce, affiliate marketing, and cryptocurrency trading.
Hustlers University: This course teaches various skills related to making money online, including copywriting, e-commerce, crypto trading, freelance work, and more.
Andrew Tate University: This course offers 15+ courses covering topics related to finance, fitness, and online business.
How to Be a Top G Full Course: This course teaches various skills related to being a "G" in the modern age.
Toxic Masculinity and Andrew Tate
Tate's online persona is often associated with toxic masculinity. He promotes a hyper-masculine lifestyle and has been known to make controversial statements about gender roles and relationships. His views have been criticized for promoting harmful stereotypes and for their dismissive attitude towards women's rights and equality.
"Andrew Tate Ruined My Relationship"
There have been several accounts from individuals claiming that their relationships were negatively impacted by Tate's teachings. These individuals claim that their partners, after following Tate's advice, began to exhibit controlling and abusive behavior. One such account was shared on Reddit by a user who detailed how her boyfriend's behavior drastically changed after he started following Tate's content.
According to the user, her boyfriend became obsessed with Tate's content and began to emulate his behaviors and attitudes. He became increasingly controlling, dismissive, and emotionally abusive. The user described how her boyfriend's obsession with Tate's teachings led to the deterioration of their relationship. Despite her attempts to communicate her concerns, her boyfriend remained steadfast in his admiration for Tate and his teachings.
This account serves as a stark reminder of the potential harm that can come from promoting toxic masculinity and harmful gender stereotypes. It highlights the real-world impact of Tate's teachings and the potential harm they can cause to individuals and their relationships.
Where is Andrew Tate now?
Andrew Tate and his brother Tristan were moved from jail to house arrest in Romania on March 31, 2023. They are currently residing in an undisclosed location, likely in Bucharest, Romania, where Andrew has been living since 2017.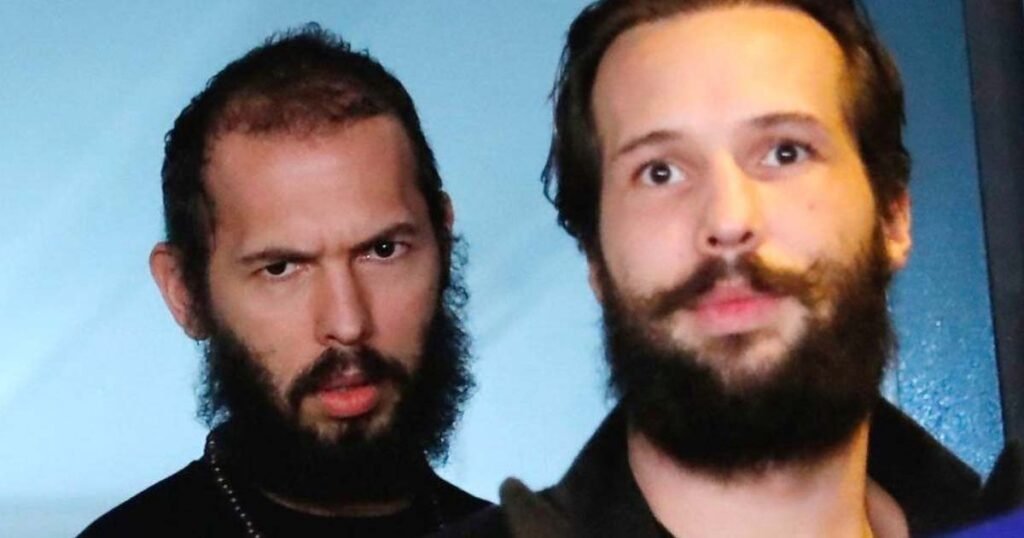 Andrew Tate's Net Worth
Despite the controversies and legal troubles, Tate has managed to amass a significant fortune. According to a 2023 indictment on rape and human trafficking charges, authorities in Romania believe Andrew Tate's net worth is in the range of $12 million. His wealth is reportedly made up of 15 luxury cars, 14 luxury watches, 4 companies, and 21 Bitcoin (worth $588,000 at the time of the statement).
Andrew Tate's "Escape the Matrix" Concept
"Escape the Matrix" is a concept promoted by Andrew Tate through motivational speeches, books, and online courses. Tate encourages individuals to break free from societal constraints and create a life aligned with their own desires. He believes people are trapped in a metaphorical "matrix" of corporate life, social norms, and limiting beliefs that hinder their potential. Tate promotes the idea of breaking free from the limitations imposed by society and forging a life based on personal choices and desires.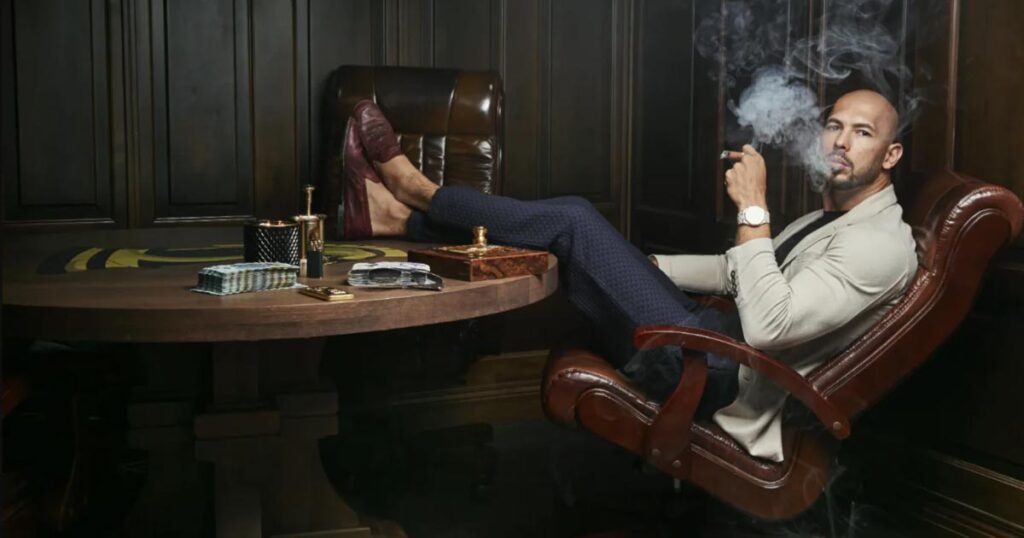 Tate's book, "Escape the Matrix: Unleash Your Dreams," offers guidance on achieving freedom, success, and fulfillment. It combines personal anecdotes and strategic advice to empower readers to develop a winning mindset and take actionable steps toward their dreams. Additionally, he provides an online course teaching various income-generating strategies, including copywriting, investing in stocks and cryptocurrencies, affiliate marketing, and selling products on Amazon.
Critics argue that Tate's advice may further entrench individuals within the societal "matrix" he critiques. They claim his perspective on success mirrors conventional ideals.
Andrew Tate on social media – Andrew Tate is banned on most social platforms including – TikTok, Youtube, Facebook, and Instagram.
Andew Tate on twitter – @Cobratate
In conclusion, Andrew Tate's life and career have been marked by success, controversy, and scandal. From his beginnings as a kickboxing champion to his current status as a controversial internet personality, his journey has been anything but ordinary. Despite the serious allegations and legal troubles he currently faces, Tate continues to maintain his innocence and remains a divisive figure in the public eye.
Frequently asked questions about Andrew Tate:
Q: What is Andrew Tate's age? A: Andrew Tate is 36 years old.
Q: Does Andrew Tate own a Bugatti? A: Yes, Andrew Tate owns a Bugatti Chiron, a luxury sports car.
Q: When is Andrew Tate's birthday? A: Andrew Tate's date of birth is December 1, 1986.
Q: What is Andrew Tate's ethnicity? A: Andrew Tate is of mixed race. His father is African American, and his mother is British.
Q: Why is Andrew Tate famous? A: Andrew Tate gained fame as a former professional kickboxer and for his appearance on the 17th season of Big Brother UK in 2016. However, he is also known for his controversial and extreme views on social media, including misogyny, racism, and homophobia.
Q: Why is Andrew Tate called "Top G"? A: Andrew Tate gave himself the nickname "Top G."
Q: Who is Andrew Tate's mother? A: Andrew Tate's mother Eileen Tate, who is British.
Q: Who is Andrew Tate's dad? A: Andrew Tate's father is Emory Tate, a chess champion.
Q: Does Andrew Tate have a sister? A: Yes, Andrew Tate has a younger sister named Janine Tate Webb, who is a lawyer.
---
Read more from the website: