Eleanor Louise Cowell, later known as Louise Bundy, was the devoted mother of one of the most infamous serial killers in American history – Theodore Robert Bundy, commonly known as Ted Bundy. Despite her son's heinous crimes and murderous legacy, Louise Bundy's support and love for her son never wavered. She staunchly defended his innocence until the very end. This unwavering maternal faith provides a poignant backdrop to the horrific cruelty displayed by her son.
Early Life and Ted Bundy's Birth
Eleanor Louise Cowell was born on September 22, 1924, in Philadelphia, Pennsylvania. She had a difficult childhood, with an abusive father Samuel Cowell and a depressed mother Eleanor Cowell. The family also had a concerning psychiatric history.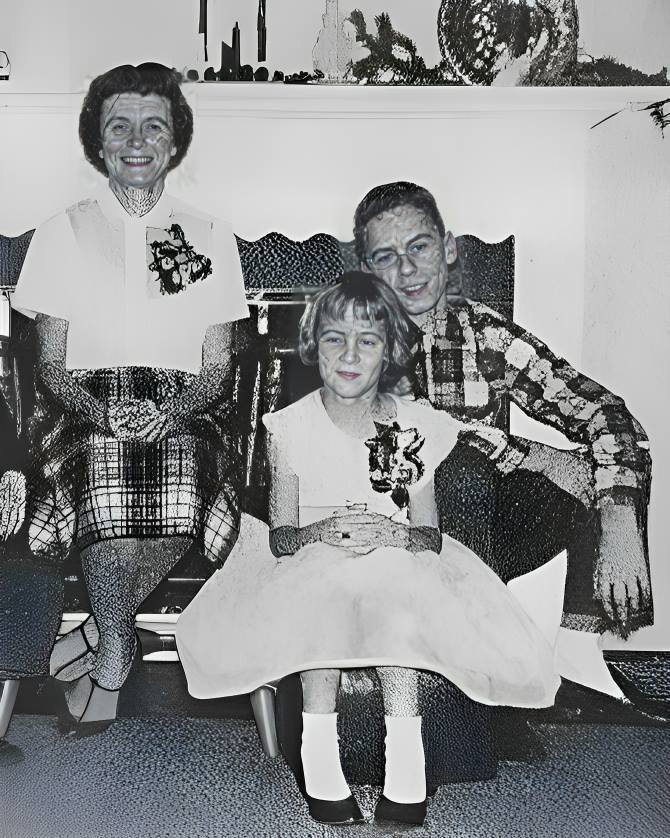 At the young age of 22, Eleanor became pregnant out of wedlock. In a society that severely stigmatized such circumstances, she initially considered giving the child up for adoption. However, her parents Samuel and Eleanor decided to raise him as their own. And so, on November 24, 1946, Theodore Robert Cowell was born at the Elizabeth Lund Home for Unwed Mothers in Burlington, Vermont.
To avoid social stigma, Eleanor's parents raised Ted as their own son. Eleanor acted as Ted's older sister, not revealing to him or outsiders that she was his biological mother. The identity of Ted's biological father remains a mystery to this day, with numerous conflicting accounts.
Early Signs of Trouble
As a young child, Ted Bundy already displayed disturbing behavioural signs. He was fascinated by knives from a very early age. Neighbours reported young Ted slipping into their homes to take knives.
Eleanor also noticed her young son peer longingly through the windows of other families at night. He also exhibited a temper that she found concerning. At the time, Eleanor dismissed these troubling signs as normal childhood mischief and adolescent angst. In hindsight, these were early glimpses into Bundy's sociopathic tendencies.
A New Life and Family
In 1950, Eleanor moved to Tacoma, Washington. She changed her name to Louise Nelson and eventually met Johnny Culpepper Bundy. After a brief courtship, the two married in 1951.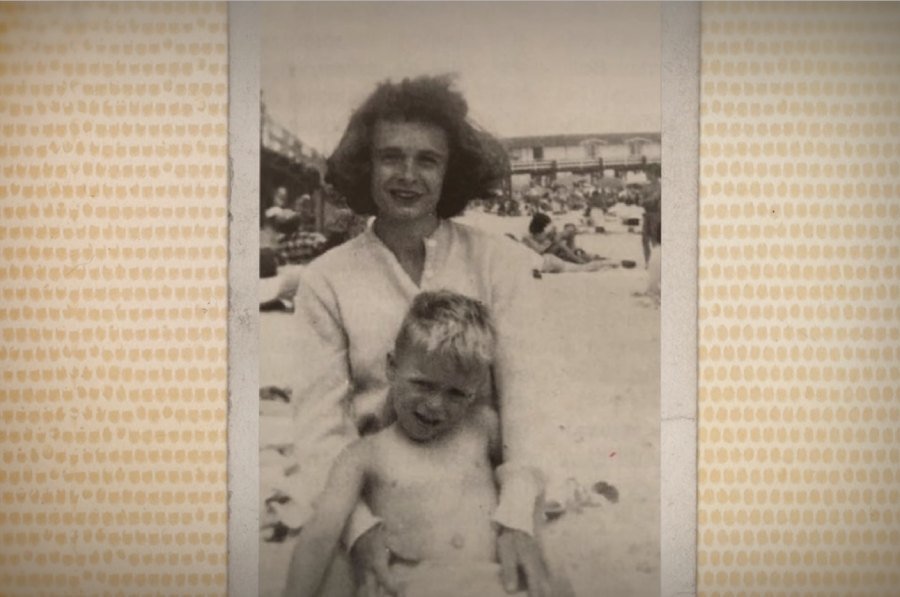 Johnny Bundy formally adopted Ted, although Ted and his stepfather never bonded. Ted later commented that he never meshed well with "Johnnie Bundy". The couple went on to have four children together.
Despite the new family structure, Ted Bundy remained emotionally distant from his mother Louise and stepfather Johnnie. As a teenager, Ted became increasingly independent and introverted. He later described his high school years as a period of "pronounced depression".
Shocking Allegations Emerge
In the mid-1970s, Louise was working as a secretary at the University of Puget Sound. Her son Ted Bundy had graduated from the University of Washington and had entered law school in Utah.
Louise's quiet life was suddenly upended when Ted was arrested in 1975 for the kidnapping of Carol DaRonch. Shortly after, more allegations tying him to multiple serial murders surfaced. Louise faced a waking nightmare as evidence mounted against her son.
Witnesses and survivors stepped forward, claiming that Ted Bundy was responsible for numerous brutal murders and attacks on young women. Bundy had even been placed at multiple crime scenes. Faced with such overwhelming evidence, most parents would recoil in horror.
Shockingly, Louise Bundy refused to believe the charges against her son. She dismissed the eyewitness testimonies and maintained her son was being falsely accused. Even as investigators uncovered more damning information and other circumstantial evidence, Louise staunchly defended her son's innocence.
Continued Support Despite Confessions
In June 1977, Ted Bundy acted as his own attorney and represented himself in court. Shortly after, he made a dramatic leap from a second-story window in the courthouse and was recaptured after six days on the run.
The escape attempt further reinforced his guilt in the public eye. But his mother Louise remained unconvinced. Even when Ted made multiple confessions to detectives of his guilt in over 30 murders, Louise maintained her refusal to believe her son was capable of such violence.
She made frequent trips to visit him in prison, providing loving care and unwavering support. When Ted Bundy received three death sentences in two separate murder trials, Louise joined the fight to appeal the convictions.
Here is the edited section focusing on the conversation between Ted Bundy and his mother Louise:
Ted Bundy's Final Call to His Mother
Five hours before his execution, Ted Bundy called to tell his mother goodbye and sounded "wonderful…very much at peace with himself," she said.
"He kept saying how sorry he was, that 'there was another part of me that people didn't know,'" Louise Bundy said. For unexplained reasons, Bundy was allowed two 10-minute calls, rather than the one expected by Mrs. Bundy.
At the conclusion of the second call, Mrs. Bundy told the confessed serial killer, "You'll always be my precious son."
When the first call came shortly before 11 p.m. PST, Bundy's adoptive father, John Bundy, turned to his wife and said quietly, "You do the talking."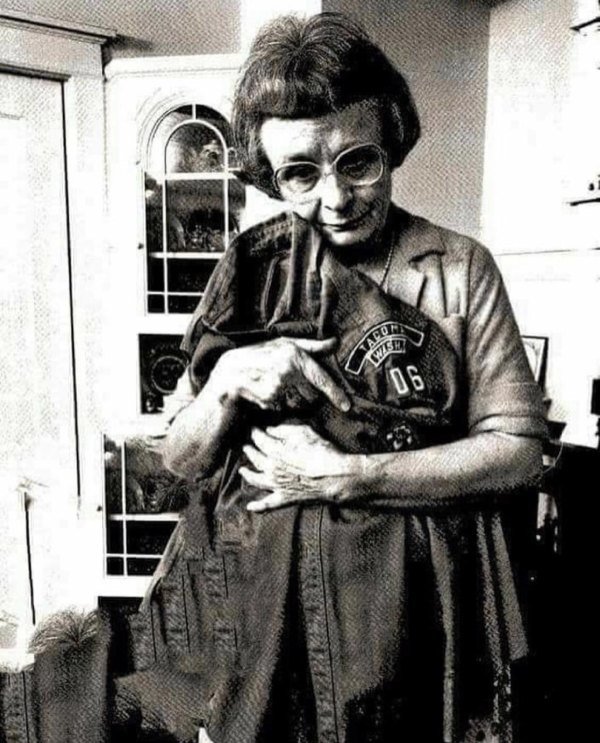 After the initial hellos, she said, "We just want you to know how much we love you and always will." Her voice shook with emotion. When he spoke, she rapidly wrote down the messages he asked her to give friends and loved ones.
"He sounds wonderful," his mother said after the first call. "He sounds very much at peace with himself. He said, 'I'm so sorry I've given you all such grief…but a part of me was hidden all the time,' and then he said, 'but the Ted Bundy you knew also existed.'"
In the second call, she told him, "We're all praying for you." Later she told the friends in her living room, "He said God's spirit was with him."
The mood at the Bundy home was grieving but subdued. Mrs. Bundy raised her voice only when asked about the death penalty. "I think it's barbaric!" she said. "What good does it do? It's legalized murder is all. It's not a deterrent. They've been killing people for thousands of years (in executions) and what good has it done?"
Despite Bundy's confessions, his mother Louise maintained her love and support for her son until the very end. The final conversations highlighted the emotional complexity between a remorseful son and a grieving yet forgiving mother.
Ted Bundy's Murderous Legacy
The name Ted Bundy is synonymous with serial killer after the shy and attractive psychology major embarked on a killing spree in the 1970s that left more than two dozen women dead. There is speculation he could be responsible for up to 100 murders.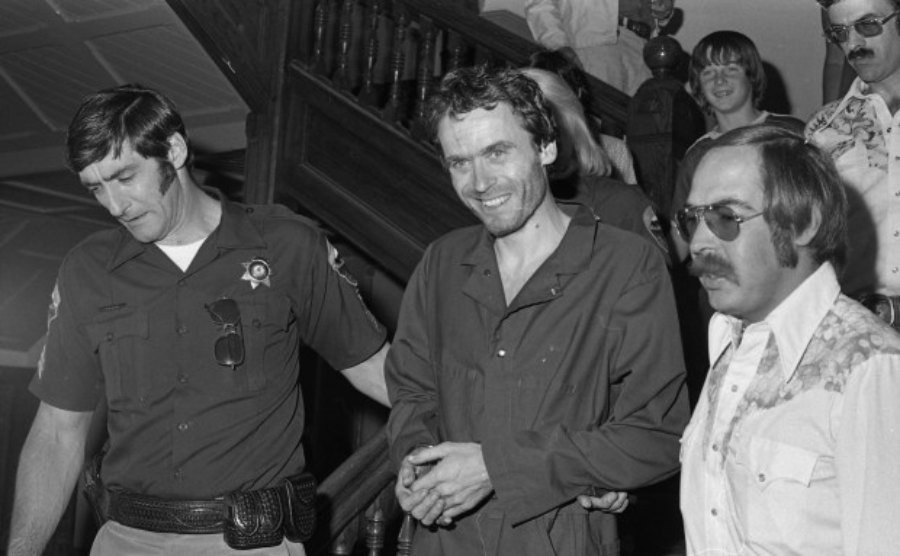 In 1974, witnesses saw a young man, who introduced himself as Ted, approached two young women at Seattle State Park and ask for help with his sailboat. They were never seen alive again and became his first known victims.
It was in the same year that several young women disappeared from college campuses in Washington and Oregon – including a 21-year-old radio announcer called Lynda Ann Healy.
Later that year, Bundy relocated to Utah to attend law school in Salt Lake City. In November, Carol DaRonch was attacked by a man she described dressed as a police officer but escaped.
She gave the first clear description and a blood sample from her jacket. Miss DaRonch also told police that he was driving a tan VW Beetle. As Miss DaRonch was giving her statement, 17-year-old Debbie Kent disappeared.
At the beginning of January 1975, Caryn Campbell vanished from a Colorado ski resort. Her naked body was found a month later in a ditch by the side of the road. Five more women were found murdered in a similar manner in the following months.
In August, police pulled Bundy over for a driving offence. When Miss DaRonch picked him out of a line-up, he was charged with attempted kidnapping.
He was sentenced in 1976 to 15 years in prison and later police connected him to the murder of Caryn Campbell. On December 30, Bundy escaped from prison and turned up in Tallahassee, Florida renting an apartment near Florida State University under a false name.
On January 14, 1978, Bundy struck again. He broke into the Chi Omega sorority house and bludgeoned and strangled to death two women, raping one of them and viciously biting her body. He almost murdered two others by beating them over the head with a log before a roommate interrupted his spree.
Almost a month later on February 9, Kimberly Leach, who was 12, was kidnapped and mutilated by Bundy. The serial killer was picked up a week later while driving a stolen car before witnesses placed him at both the sorority house and outside Kimberly's school.
Charged with three murders, Bundy believed he could beat a guilty verdict and turned down a plea bargain of three life sentences. He went on trial in Florida on June 25, 1979, found guilty and sentenced to death.
Prior to his execution, Bundy gave the details of the murder sites of more than 50 women. He also said that he kept the heads of some women at his home to engage in necrophilia.
Bundy was electrocuted on January 24, 1989, at 7.13 am.
Life After Her Son's Execution
In the aftermath, Louise faced significant backlash for supporting Ted Bundy. She received hateful phone calls and letters condemning her loyalty. Louise was forced to frequently change phone numbers and move residences to avoid harassment.
Remarkably, Louise's faith in her son never fully dissolved. She occasionally defended him even after his death, such as in the case of Ann Marie Burr, an 8-year-old Tacoma girl who disappeared in 1961. When detectives tried to tie Ted Bundy to the disappearance, Louise insisted he had been with her on the night in question.
Louise focused her later years on being an active member of her local church. She provided community outreach and support to other parents and families. Despite her association with a notorious killer, those who knew Louise described her as a kind, shy, and loving woman.
In her eighties and in declining health, Louise privately expressed some doubts about her son's confessions. But her maternal love and bond remained strong.
Louise Bundy passed away on December 23, 2012, in Tacoma, Washington. She was 88 years old. She was laid to rest at Mountain View Memorial Park in Lakewood.
Eleanor Louise Cowell lived an astonishingly ordinary life that became inextricably tied to one of the most infamous serial killers in history – her own son. As a mother, her enduring love and faith in Ted Bundy provide a striking contrast to his brutal crimes. She faced intense public scrutiny but never fully abandoned her role as a mother. Louise Bundy's story represents the unyielding power of a parent's love, however flawed or seemingly inexplicable it may be.
---
Read more from the website: