No one in Ed Kemper's life had a hint of what he was like in real life. Ed Kemper had a genius IQ of 145 and was the kind of person you could imagine having a fascinating conversation with over a cup of coffee.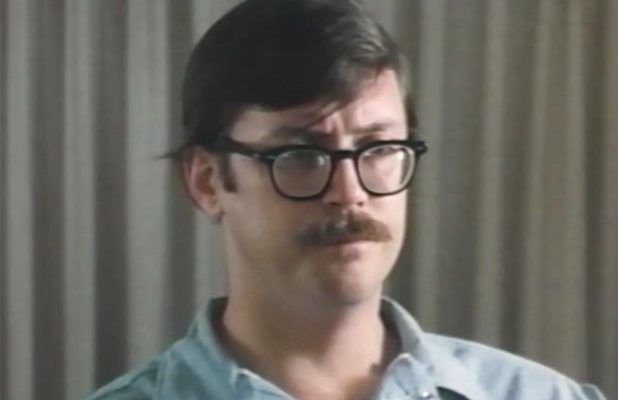 Ed Kemper was so likable, indeed that no one would have ever guessed that he could be capable of killing a total of 10 people and defiling their corpses. He covered his tracks so thoroughly, that he would have never been caught until he picked up a payphone and turned himself in.
Ed Kemper Quotes
"Well, Cops like me because they can talk to me, more than they can talk to their own wives, some of them."
"I look at the wreckage behind me, the dead people caused by my self-indulgence in fantasy life and then my self-indulgence in not doing something about it—getting help, or taking action against myself, even."
"I was raging inside, there was just… incredible energies… positive and negative. Uh… depending on a mood, that would trigger one or the other. And outside, I looked troubled at times, other times, I looked moody. Uh, other times, perfectly serene. Not very sane. But again… people weren't even aware of what was happening."
"I stabbed her all over her back, she turned around and I stabbed her on the side and the stomach once. As she turned around I could have stabbed her through the heart, but her breasts were there. Her breasts actually deflected me. I couldn't see myself stabbing a young woman in her breasts. That's embarrassing."
"I just wanted to see how it felt to shoot Grandma."
One side of me says, 'Wow, what an attractive chick. I'd like to talk to her, date her.' The other side of me says, 'I wonder how her head would look on a stick?'
"When I got out on the street it was like being on a strange planet. People my age were not talking the same language. I had been living with people older than I was for so long that I was an old fogey."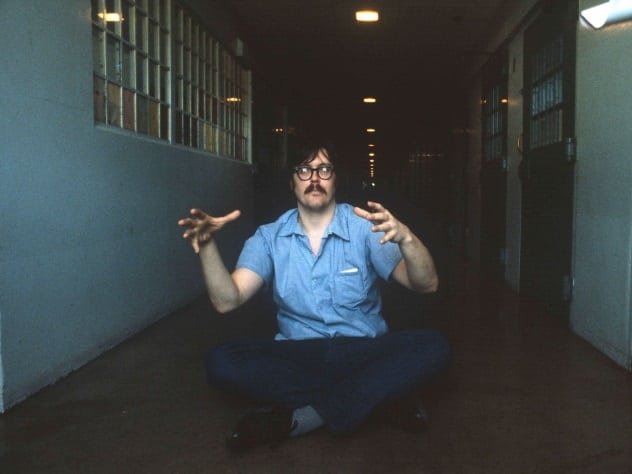 "If I killed them, you know, they couldn't reject me as a man. It was more or less making a doll out of a human being . . . and carrying out my fantasies with a doll, a living human doll."
"Maybe they can study me and find out what makes people like me do the things they do."
I may not be so much to look at myself, but I have always gone after pretty girls.
I remember it was very exciting.….there was actually a sexual thrill.… It was kind of an exalted triumphant type thing, like taking the head of a deer or an elk or something would be to a hunter…. I was the hunter and they were the victims.
"Alive, they were distant, not sharing with me. I was trying to establish a relationship and there was no relationship there…"
"The first good-looking girl I see tonight is going to die."
"I killed my mother and her friend. And I killed those college girls. I killed six of them and I can show you where I hid the pieces of their bodies."
"At first I picked up girls just to talk to them, just to try to get acquainted with people my own age and try to strike up a friendship."
When they were being killed, there wasn't anything going on in my mind except that they were going to be mine….That was the only way they could be mine.
"I couldn't please her…. It was like being in jail….I became a walking time bomb and I finally blew …"
My mother was there. She was there to beat me, she was there to humiliate me, she was there to use me as an example of how inferior men are.
"She loved me in her way and despite all the violent screaming and yelling arguments we had, I loved her, too. But she had to manage your life…and interfere in your personal affairs."
"Sometimes, afterward, I visited there…to be near her…because I loved her and wanted her."
"I decided to mix the two and have a situation of rape and murder and no witnesses and no prosecution."
"I suppose as I was standing there looking, I was doing one of those triumphant things, too, admiring my work and admiring her beauty, and I might say admiring my catch like a fisherman."
"They were like spirit wives….I still had their spirits. I still have them."
"Appx. 5:15 A.M. Saturday. No need for her to suffer any more at the hands of this horrible 'murderous Butcher'. It was quick—asleep—the way I wanted it. Not sloppy and incomplete, gents. Just a 'lack of time'. I got things to do!!!"
"I didn't hit her. I killed her, but I never hit her."
Ed Kemper's interview compared with Mindhunter's character who played Ed.
"My mother and I had had a real tiff. I was pissed. I told her I was going to a movie and I jumped up and went straight to the campus because it was still early. I said, the first girl that's halfway decent that I pick up, I'm gonna blow her brains out."
"Oh, what is it like to have sex with a dead body?… What does it feel like to sit on your living room couch and look over and see two decapitated girls' heads on the arm of the couch? The first time, it makes you sick to your stomach."
"I came up behind her and crooked my arm around her neck, like this. I squeezed and just lifted her off the floor. She just hung there and, for a moment, I didn't realize she was dead….I had broken her neck and her head was just wobbling around with the bones of her neck disconnected in the skin sack of her neck."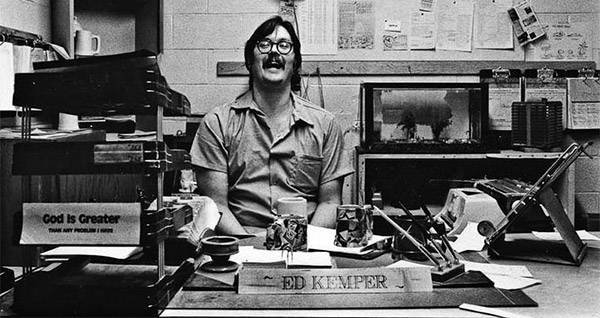 "The head trip fantasies were a bit like a trophy. You know the head is where everything is at, the brain, eyes, mouth. That's the person. I remember being told as a kid, you cut off the head and the body dies. The body is nothing after the head is cut off … well, that's not quite true, there's a lot left in the girl's body without the head."
"I just wanted the exaltation over the party. In other words, winning over death. They were dead and I was alive. That was the victory in my case."
"I was really quite struck by her personality and her looks and there was just almost a reverence there…."