When Edmund Kemper was just 10 years of age he buried a cat alive, once the cat died, he dug it up, decapitated it, and mounted its head on a spike.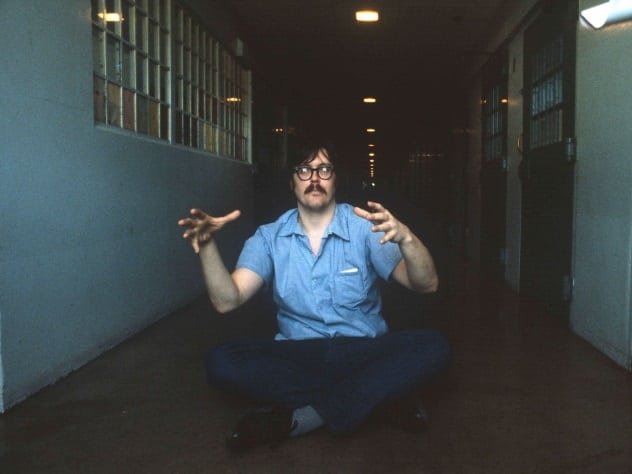 Edmund Kemper aka "The Co-ed Killer," as most of his victims were students of co-educational institutions. Ed Kemper killed 10 victims including his own mother. The 6 feet 9 inches tall guy, with an IQ of 145, Edmund Kemper (a.k.a Ed Kemper or Gentle Giant) is often overlooked in the American history of serial killers.
The Troubled Childhood Of Ed Kemper
Ed Kemper was born in Burbank, California, in 1948. Ed had a disturbing upbringing, he was the middle child and only son born to Clarnell Elizabeth Kemper and Edmund Emil Kemper II. His father was a World War veteran who after the war tested nuclear weapons in the Pacific Proving Grounds.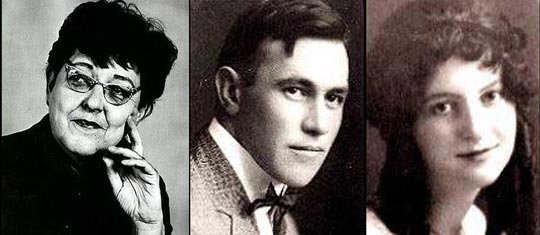 Kemper's mother was an alcoholic, possibly suffering from a borderline personality disorder. Kemper's father once said: "suicide missions in wartime and the later atomic bomb testings were nothing compared to living with Carnell." Carnell complained about his menial job and refused to treat Ed Kemper nicely as it would "turn him gay."
Kemper began to display dark fantasies relating to sexuality and death at an early age, He would stalk his second-grade teacher outside her house, carrying his father's bayonet.
At the age of 10, Ed buried a pet cat alive, once the cat died, he dug it up, decapitated it, and mounted its head on a spike. 3 years later he killed another cat, this time he kept the animal in his closet until his mother found it.
After his father left the family, his mother was left with him and his two sisters. Carnell feared Kemper, who already stood 6'4″ at the age of 15, she made him sleep in a locked basement for fear that he would harm his sisters.
At the age of 14, Kemper ran away from his mother's house to live with his father in California, as Carnell would regularly berate and insult him, telling the boy that no woman would ever love him.
His father remarried and Kemper was sent to live with his grandparents.
The Beginning Of Ed Kemper
Kemper had anger problems, he would have arguments with his parents and grandparents at nights, and on one such instance, the argument resulted in his grandmother's death, Kemper shot her in the head. Kemper used his grandfather's rifle that was given to him during hunting.
Kemper didn't just stop there, when his grandfather, Edmund Emil Kemper, returned from grocery shopping, Kemper went outside and fatally shot him in the driveway. He was not sure of what to do next, so he called his mother, who urged him to contact the police. Kemper then called the police and waited for them to arrive.

Kemper was 15-year-old at the time of the crime and when questioned by the authorities he said "just wanted to see what it felt like to kill Grandma," and killed his grandfather so he would not have to find out about his dead wife.
Psychiatrist Donald Lunde, who interviewed Kemper wrote that "with the death of his grandparents he avenged the rejection of both his father and his mother." However, Kemper was sent to a criminally insane unit of Atascadero State hospital, where he took his first IQ test and scored 145.
Ed Kemper was released on his 21st birthday in 1969, from Atascadero back into the care of his mother, who was working at the University of California, Santa Cruz.
Kemper still had to check in with probation psychologists, but always knew what he has to say to them from his experience at Atascadero and was considered low risk.
The last report from his probation psychiatrists read:
If I were to see this patient without having any history available or getting any history from him, I would think that we're dealing with a very well adjusted young man who had initiative, intelligence and who was free of any psychiatric illnesses … It is my opinion that he has made a very excellent response to the years of treatment and rehabilitation and I would see no psychiatric reason to consider him to be of any danger to himself or to any member of society … [and] since it may allow him more freedom as an adult to develop his potential, I would consider it reasonable to have a permanent expunction of his juvenile records.
When Ed Camper had enough money, he would live with a friend in Alameda, he always complained of being unable to get away from his mother, as his mother would regularly call him and paid him surprise visits. He would return to his mother when he had no money left.
Ed Kemper Victims
After spending 5 years in prison, Ed Kemper wanted to feel freedom, he would drive around in his mother's car. Before murdering hitchhikers, he picked up around 150 such hitchhikers but never did anything wrong as he dropped them off peacefully.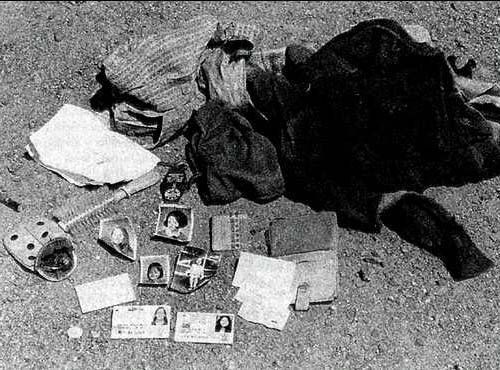 Kemper's began his killing spree after murdering Mary Ann Pesce and Anita Luchessa, two 18-year-old hitchhiking Fresno State students. After driving them for an hour Kemper brought the women to a wooded area nearby where he originally intended to rape them but panicked and ended up stabbing both of them to death.
Kemper put their bodies in the trunk of his Ford Galaxie and returned to his apartment. On the way to his home, he was stopped by an office for having a broken taillight, but the officer was unaware of the corpses in the trunk.
Kemper was alone that day and decided to take the bodies into his apartment, where he took photographs of the corpses and had sexual intercourses with the naked corpses before dismembering them. He then put the body parts in a plastic bag and disposed of them in a ravine near Loma Prieta Mountain.
Ed Kemper killing Aiko Koo
Kemper did the same to his next victim, 15-year-old Korean dance student Aiko Koo. During this encounter, he accidentally locked himself out of his car but was able to persuade Koo to let him back in.
Kemper packed Koo's body into the trunk and went to a nearby bar to have a few drinks before returning to his apartment. He had done similar to her body as he did with all his victims and then disposed of the remains in a similar fashion.
Ed Kemper killing Cindy Schall
Kemper moved back in with his mother as he ran out of money. He picked up an 18-year-old student Cynthia Ann "Cindy" Schall, after murdering her, he kept the body hidden in a closet in his room overnight. The next morning when his mother left for work he had sexual intercourse with Cindy's corpse and he removed the bullet from the corpse before dismembering and decapitation her in his mother's bathtub.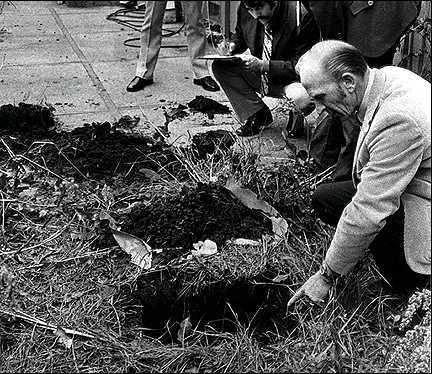 Kemper kept her head for several days, regularly engaging in sexual acts with it, before burying it in his mother's garden facing upward towards her bedroom. According to him, he did this because his mother "always wanted people to look up to her."
Ed Kemper Killing Spree
One night after having a heated argument with his mother, Kemper left his house in search of possible victims. Eventually, he got lucky as with increased suspicion of a serial killer preying on hitchhikers in the Santa Cruz area students were advised to only accept rides from cars with University stickers on them. Kemper's mother worked in the university, so his car had the university sticker.
The same night he picked up two young women, who unfortunately had to face the same result as the rest of the victims. When asked in an interview as to why he decapitated his victim, he explained: "The head trip fantasies and were a bit like a trophy. You know the head is where everything is at, the brain, eyes, mouth. That's the person. I remember being told as a kid, you cut off the head and the body dies. The body is nothing after the head is cut off."
Ed Kemper Mother
Kemper told in an interview that he had actually planned a week ago that he was going to kill his, mother. "I haven't had sex with a man, because of you my murderous son," his mother said to him constantly for 7 years.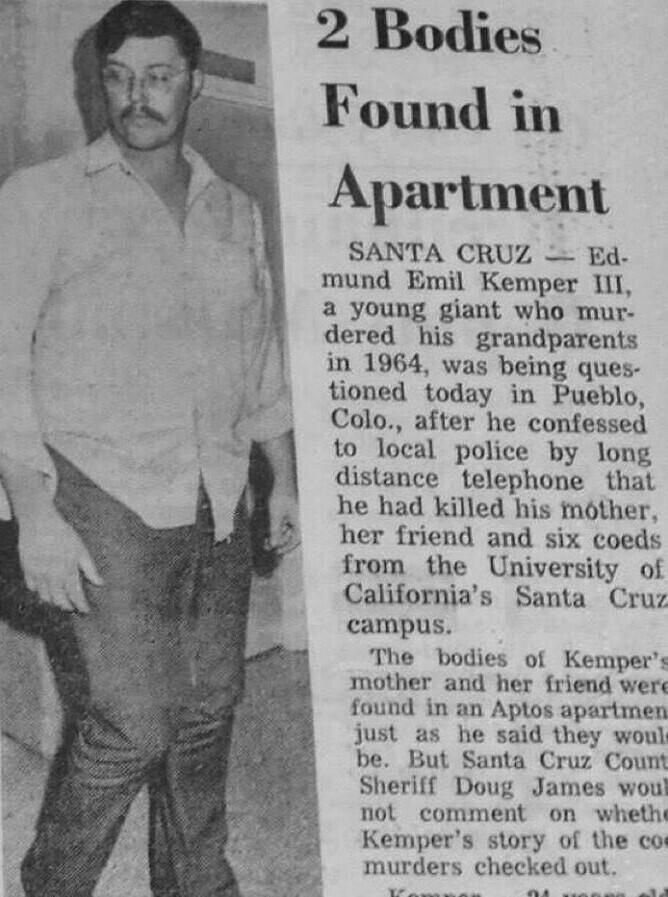 On April 20, 1973, after coming home from a party, 52-year-old Clarnell Elizabeth, Kemper's mother, awakened her son with her arrival. Ed walked up to her room while she was sitting and reading a book, she noticed Kemper enter the room, and she said to him "I suppose you're going to want to sit up all night and talk now," on which Kemper replied, "No, good night." He then waited for her to fall asleep before returning to bludgeon her with a claw hammer and slit her throat with a knife.
Kemper stated that he "put [her head] on a shelf and screamed at it for an hour… threw darts at it," and, ultimately, "smashed her face in." He also cut out her tongue and larynx and put them in the garbage disposal. However, the garbage disposal could not break down the tough vocal cords and ejected the tissue back into the sink. "That seemed appropriate," Kemper later said: "as much as she'd bitched and screamed and yelled at me over so many years."
Kemper then invited his mother's best friend over to the house before murdering her and stealing her car. He drove to Colorado and ended up calling the police from a phone booth to confess to murdering his mother. The police, however, did not take the call seriously and told him to call him back at another time.
Ed Kemper's Trial
When asked in a later interview why he turned himself in, Kemper said: "The original purpose was gone … It wasn't serving any physical or real emotional purpose. It was just a pure waste of time … Emotionally, I couldn't handle it much longer. Toward the end there, I started feeling the folly of the whole damn thing, and at the point of near exhaustion, near collapse, I just said to hell with it and called it all off."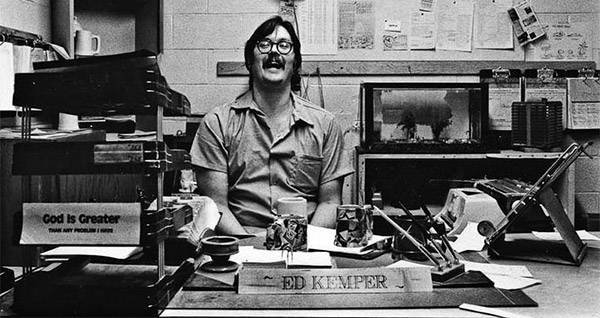 Edmund Kemper was later arrested and convicted of eight counts of first-degree murder. Due to Kemper's detailed confession, his counsel's only option was to plead not guilty by reason of insanity to the charges. Kemper twice tried to commit suicide in custody. His trial went ahead on October 23, 1973.
He asked for the death penalty, requesting "death by torture," but failed on all accounts and was given seven consecutive life sentences instead.
Ed Kemper was first eligible for parole in 1979, he was denied parole that year as well as in the upcoming years. In 1988, he denied parole where he said: "society is not ready in any shape or form for me. I can't fault them for that." Kemper was denied his latest parole in 2017 and is next eligible in 2024.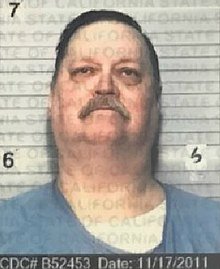 Kemper was featured in season one of Netflix's true-crime series, Mindhunter.
Edmund became a model prisoner at the California Medical Facility, where he is in charge of scheduling other inmates' appointments with psychiatrists and has spent over 5,000 hours narrating books on tape for the blind.
Ed Kemper Now
Edmund Kemper is currently incarcerated at California Medical Facility state prison in Vacaville, California. Charles Manson, Manon Family killer Bobby Beausoleil and Juan Corona have been prisoned in this same facility at some points over the years. Edmund Kemper is considered as one of the model inmates and his incarceration is among the general population.
Edmund Kemper led a program for blinds called "The Blind Project", in which inmates created books on tape for the, he also has read several hundred books to his credit according to an article in the Lost Angeles Times. He also enjoys making ceramic mugs, some of which even appeared in the market. Kemper, now aged 71 (2020), has waived his right to a parole hearing since 1985. According to an attorney Scott Currey, "He's just a happy going about his life in prison".
Ed Kemper sat down for numerous interviews with police, psychiatrists and spoken about his crimes candidly. One of his interview with FBI Special Agent John E. Douglas was featured in the book "Mindhunter: Inside the FBI's Elite Serial Crime Unit."
Ed Kemper Mindhunter
Netflix series Mindhunter, which is based on real life interviews between FBI agents and criminals have shown Ed Kemper in one of the episode.
Cameron Britton who played Ed Kemper on Mindhunter said that "I could tell this was a real person, you are expecting a maniac, and he comes in very polite, in a chilling way… I think it's easy to say that all of us have some darkness and as an actor, you have to be willing to go to the darkest corner."
Ed Kemper Interview
If you liked reading about Ed Kemper, you would also like 10 Chilling Messages Sent Moments Before Death. You might also like reading about the "10 Most Mysterious Deaths in Hollywood, that are still unexplained"