In a shocking turn of events, a 68-year-old man walked into an FBI office in Oregon last month and voluntarily confessed to the horrific murder of a young woman in Boston's Back Bay over 40 years ago.
John Michael Irmer admitted to brutally killing 24-year-old Susan Marcia Rose in 1979 by bludgeoning her with a hammer. Even more disturbing, another man had been wrongfully accused and tried for Rose's murder before being acquitted in 1981. While an innocent man suffered, Irmer remained free and silent for decades before finally confessing.
The Gruesome 1979 Murder of Susan Rose
According to prosecutors, Irmer told agents that around Halloween 1979 he had met a young red-haired woman at a skating rink in Boston. He said he walked with the woman, later identified as Rose, to an apartment building on Beacon Street that was under renovation at the time. Once inside, Irmer admitted to grabbing a nearby hammer and brutally bludgeoning Rose over the head. After she was dead, he then raped her lifeless body before fleeing to New York City the next day.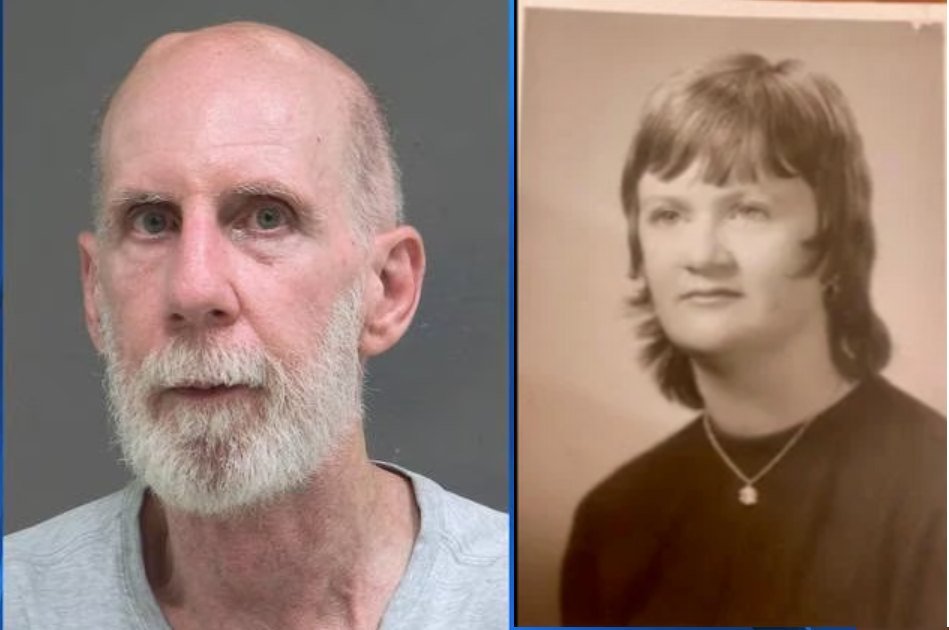 When her body was discovered on October 30, 1979, the 24-year-old Rose was found to have suffered extreme blunt force trauma to the head along with multiple skull fractures. Her cause of death was determined to be repeated blows to the head with a hammer. Rose had only recently moved to Boston from Johnstown, Pennsylvania at the time of her murder and was living just blocks away on Dartmouth Street.
An Innocent Man Falsely Accused
Horrifyingly, while Irmer remained free and silent about his crime for over 40 years, another man was arrested and tried for Rose's rape and murder in the early 1980s. While the unnamed man was eventually acquitted in June 1981, he had to suffer through prosecution and trial for a crime he did not commit.
For decades, Susan Marcia Rose's family and loved ones were left without answers as to who killed the young woman so brutally. Now, over four decades later, they are finally getting some closure as her actual killer has admitted to the horrific acts.
Shocking Confession Decades Later
In August 2022, John Michael Irmer, now 68, walked into the FBI's field office in Portland, Oregon and confessed completely unprompted to the 1979 crimes. The detailed confession included specifics like the use of a hammer and the location that allowed investigators to corroborate his story and match his DNA to the original crime scene.
Irmer revealed that he had actually been free for 10 years at the time after serving 30 years in a California prison for another homicide conviction. The morbid confession led authorities to transport Irmer from Oregon to Boston to face charges for his role in Rose's murder.
On Monday, October 3, 2022, Irmer was arraigned in a Boston courtroom on charges of first-degree murder and aggravated rape. He was ordered to be held without bail pending another hearing later this month. Irmer's attorney did not contest the lack of bail but pointed out his client's voluntary confession.
"I would say on his behalf, he was a free man for 10 years. He walked into police and confessed, allegedly," the defense lawyer stated.
Arraignment and Charges Filed in Boston
After Irmer's confession, authorities transported him from Oregon to Boston to face charges for the heinous acts. On Monday, October 3, 2022, he was arraigned in court on charges of first-degree murder and aggravated rape. Irmer was ordered held without bail pending another hearing this month. His attorney did not fight bail, pointing to Irmer's voluntary surrender.
Justice Delayed, But Not Denied
Suffolk County District Attorney Kevin Hayden stressed that, while delayed for over 40 years, justice was ultimately not denied in this case:
"This was a brutal, cold-blooded murder made worse by the fact that a person was charged and tried — and fortunately, found not guilty — while the real murderer remained silent until now. No matter how cold cases get resolved, it's always the answers that are important for those who have lived with grief and loss and so many agonizing questions."
He vowed to bring closure to the victim's loved ones even after so many decades.
More Questions Loom
While Rose's family and authorities now have answers about her horrific death, Irmer also apparently confessed to another slaying that is still under investigation. The reasons behind his sudden decision to confess to two murders after so many decades remain unclear. Prosecutors are continuing to investigate his claims regarding an additional homicide.
The shocking late confessions in these cold cases emphasize that police and victims' loved ones often never give up hope of finding answers, even decades after the crimes. Susan Marcia Rose's murder went unsolved for 43 years, but her family can now finally get some small measure of justice and closure. The tragic story highlights how even after so many years, the truth can still come to light.
---