In a chilling incident that has reverberated across the globe, a young Mexican woman, Areline Martinez, was fatally shot while filming a staged kidnapping video for the popular social media platform, TikTok. The tragic event, which took place in Chihuahua, Mexico, has raised serious questions about the safety measures, or lack thereof, in creating content for social media platforms.
Who is Areline Martinez?
Martinez, a 20-year-old mother, and an active social media personality, was known for her lively presence on TikTok and Instagram, where she had amassed a following of 7,000. Her posts often featured dramatic scenes, including faux abductions, which tragically became the cause of her untimely demise.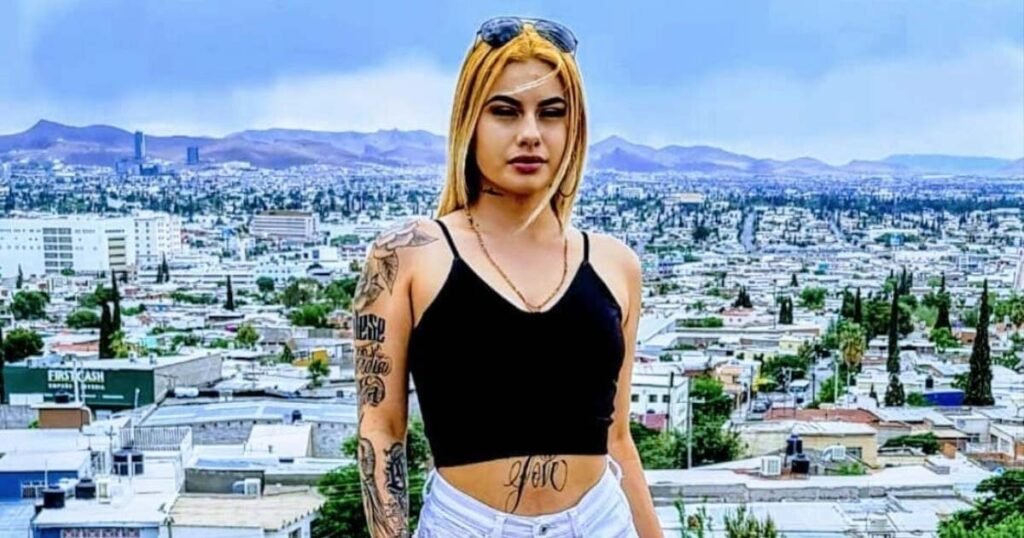 On the fateful day, Martinez was in the midst of filming a roleplay video, a popular trend on TikTok where users stage dramatic scenes. In the video, Martinez played the role of a hostage, bound and tied to a chair, appearing to struggle with her pretend captors. The scene turned fatal when a .45-caliber handgun, used as a prop, discharged, striking Martinez in the head and causing her immediate death. The incident was witnessed by at least ten people present at the scene.
In the aftermath of the fatal accident, two men were seen fleeing the location in a Jeep Cherokee. Authorities have identified these individuals but have yet to apprehend them. The reason behind the use of a loaded gun as a prop in the video remains unclear.
The state attorney general of Chihuahua, Cesar Augusto Peniche Espejel, has stated that one of the hypotheses being considered is that the individuals involved were tampering with a firearm, mistakenly believing it to be unloaded, which led to the accidental shooting.
The tragic loss of Martinez, whose funeral occurred on October 5th, 2020, underscores the potential dangers of social media trends and the urgent need for stricter safety protocols in creating online content. Friends and relatives have since created a Facebook page to commemorate her life, a life cut short in a devastating turn of events.
The tragic incident serves as a stark reminder of the potential risks involved in staging dangerous scenes for online content. It highlights the urgent need for social media platforms to enforce stricter safety measures and for users to exercise extreme caution, particularly when real firearms are involved.
---
This report is based on articles originally published by the New York Post and HITC, and reproduced with permission.