Apple recently unveiled its latest flagship smartphones, the iPhone 15 Pro and iPhone 15 Pro Max. These new models bring significant upgrades in design, performance, and camera capabilities.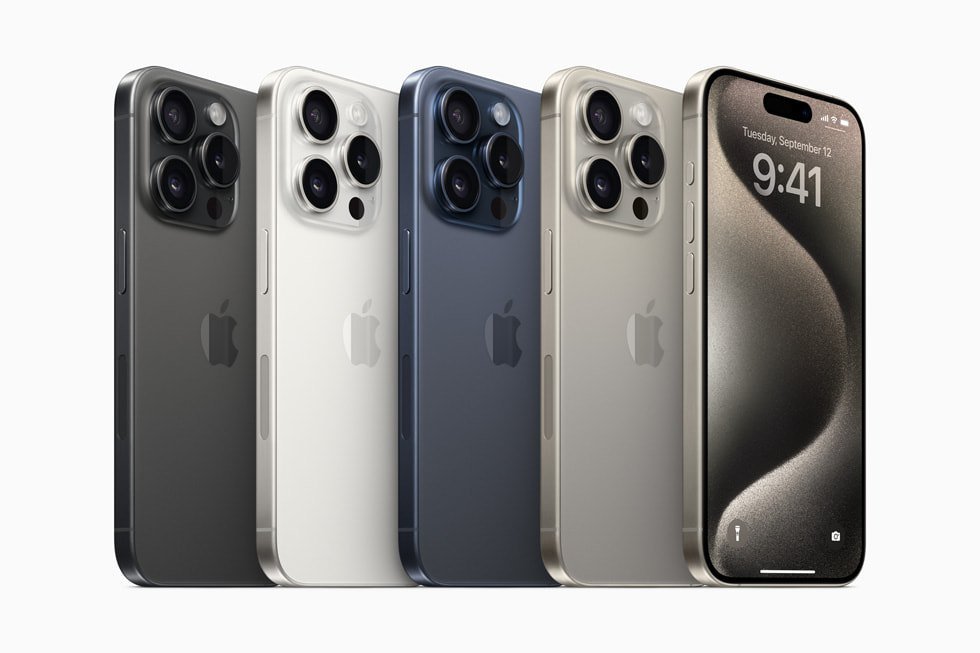 Key Features of iPhone 15
The iPhone 15 Pro and Pro Max introduce several noteworthy new features:
Lightweight Titanium Design – The iPhone 15 Pro models are the first to use titanium, making them Apple's lightest Pro iPhones yet while still being durable. The new design comes in four finishes – black, white, blue, and natural titanium.
Action Button – A new customizable Action button on the side can be set up to quickly access various functions like camera, flashlight, voice memos, focus modes, and more.
Upgraded Triple Camera System – The all-new 48MP main camera, 3x telephoto lens, and improved ultra-wide angle lens with Photonic Engine deliver incredible photos and videos, even in low light.
A17 Pro Chip – The next-generation A17 Pro chip provides increased performance and efficiency. It also enables advanced features like hardware-accelerated ray tracing for immersive graphics in gaming.
New USB-C Port – The Lightning port is replaced with a USB-C connector for faster-wired data transfers, syncing, and charging.
Satellite Connectivity – Emergency SOS via satellite allows connecting with emergency services in remote locations with no cellular coverage.
iOS 17 – The latest iOS version brings useful updates to built-in apps like Phones, Messages, and Maps and introduces new features for personalization, privacy, and productivity.
Apple iPhone 15 Pro Pricing in India
The iPhone 15 Pro models are launching on September 16, 2022 in India. Here are the prices for the Indian market:
Apple iPhone 15 Pro Max – Rs.1,59,900
Apple iPhone 15 Pro – Rs.1,34,900
Apple iPhone 15 Plus – Rs.89,900
Apple iPhone 15 – Rs.79,900
With the new iPhones, Apple continues its push into the premium smartphone segment in India. Local manufacturing of the iPhone 14 series has allowed more competitive pricing and similar efforts are expected for the iPhone 15 lineup.
Various deals with finance schemes, trade-in bonuses, and bundled plans will be offered by Apple-authorized resellers in India. These will make the latest iPhones more affordable for Indian consumers looking to upgrade.
The iPhone 15 Pro and 15 Pro Max will appeal to users who demand cutting-edge photography tools, unmatched performance for gaming/AR/professional use, and the prestige of owning Apple's most advanced iPhones. Pre-orders in India are expected soon after the global launch.
Overall, the iPhone 15 Pro lineup delivers major upgrades that bring Apple's smartphone technology to new heights in terms of performance, camera capabilities, improved battery life, and innovative new features. The introduction of satellite connectivity for emergencies is a standout addition that can provide peace of mind to users. For those looking for the most advanced iPhone experience yet, the iPhone 15 Pro models deliver on all fronts.
---