Apple recently unveiled its most advanced iPhones yet – the iPhone 15 Pro and iPhone 15 Pro Max. As the newest flagships in the iPhone lineup, these models introduce a range of cutting-edge technologies and major upgrades that redefine the smartphone experience.
In this in-depth blog post, we'll explore all the key features of the iPhone 15 Pro and iPhone 15 Pro Max and see how they set a new bar for mobile performance, durability, cameras, and innovative capabilities.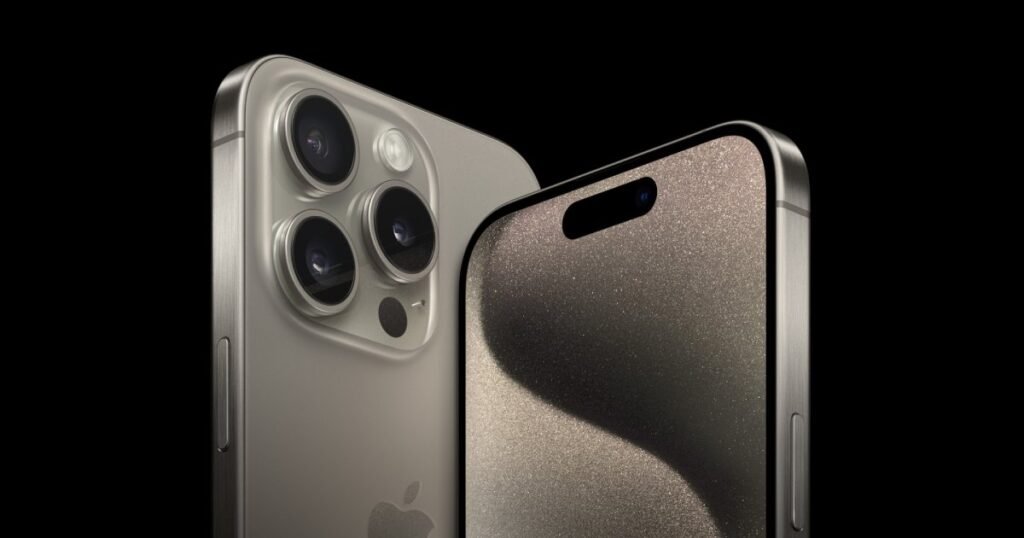 Design – Lightweight Yet Extremely Durable
The iPhone 15 Pro models represent a design revolution featuring aerospace-grade titanium – a first for the iPhone. By using this strong yet lightweight material, Apple has engineered its most durable Pro iPhones while also making them surprisingly light.
At just 206 grams, the iPhone 15 Pro is nearly 16% lighter than the stainless steel iPhone 14 Pro. The larger iPhone 15 Pro Max is Israel lighter than its predecessor at 240 grams. This reduced weight makes the devices more comfortable to hold and use, especially for longer periods.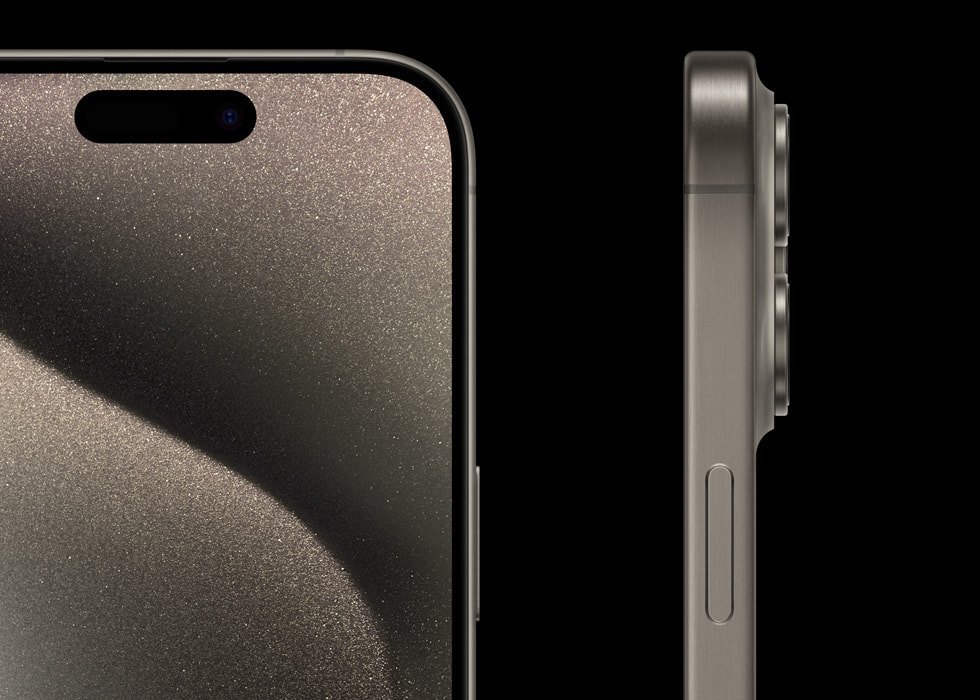 Beyond lightness, the titanium build brings immense strength and corrosion resistance through a complex multi-step process of surface treatments. Apple says these are the toughest iPhones ever made, with 4x better drop performance.
The front and back feature textured matte glass with ceramic shield coating for robust protection against scratches and cracks. The titanium edges provide a premium look and feel.
Users can choose from four elegant colour options – space black, silver, gold, and deep purple. The seamless integration of titanium and glass makes the new iPhones look incredibly sleek and sophisticated.
Action Button – Personalized Control
In a first for iPhones, the 15 Pro models feature a customizable Action button on the side. This provides quick access to frequently used functions based on each user's preferences. By default, the Action button is set to mute ringtone or alerts by toggling between ring and silent modes. However, it can be configured for various other uses like:
Launching the Camera app instantly
Activating the flashlight
Starting a Voice Memo
Entering Focus modes to avoid distractions
Turning on the Magnifier to read small text
Launching Apple Pay for easy transactions
Controlling music playback
Activating accessibility shortcuts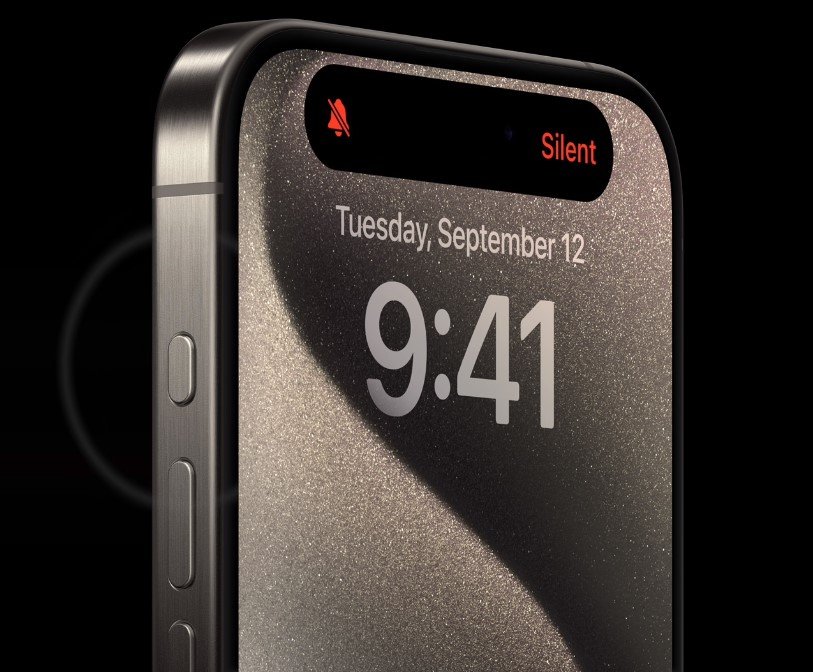 The Action button offers limitless possibilities for personalization and control. Users can tailor it to their most common needs and change the configuration at any time. For one-handed use, having a preferred function always accessible with a single press enhances convenience. This innovative addition exemplifies Apple's user-centric design thinking.
Display Technology – Smooth, Responsive, Power Efficient
The iPhone 15 Pro and Pro Max feature improved OLED displays building on the Super Retina XDR technology. The panels deliver an immersive viewing experience with sharp details, vibrant colors, and excellent brightness up to 2000 nits for HDR content.
Both models include a new low-power mode that intelligently balances refresh rates, brightness, and processing to maximize battery life without compromising visual quality. For interacting with the display, the ProMotion technology enables buttery smooth scrolling and responsiveness with adaptive 120Hz refresh rates.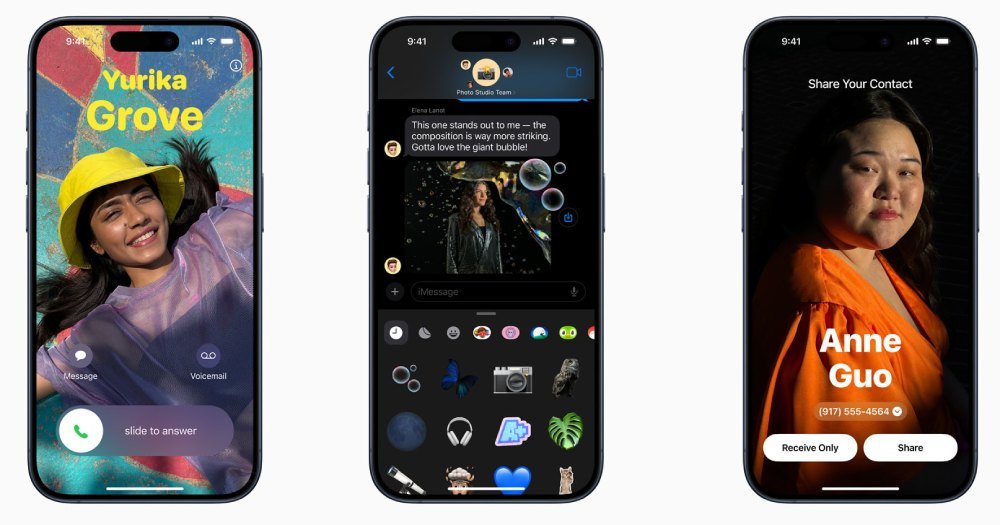 The displays have outstanding durability as well with scratch and crack resistance from the ceramic shield front cover. Overall, the combination of cutting-edge screen advancements results in a supremely refined visual and interactive experience on the iPhone 15 Pro models.
Much Awaited USB-C
The iPhone 15 Pro series introduces a host of innovative features that redefine the way you charge your devices, connect with friends in bustling locales, and stay linked while on the move. Both models now incorporate the widely recognized USB‑C connector, the gold standard for charging and data transfers, enabling you to use a single cable to power up your iPhone, Mac, iPad, and the latest AirPods Pro (2nd generation).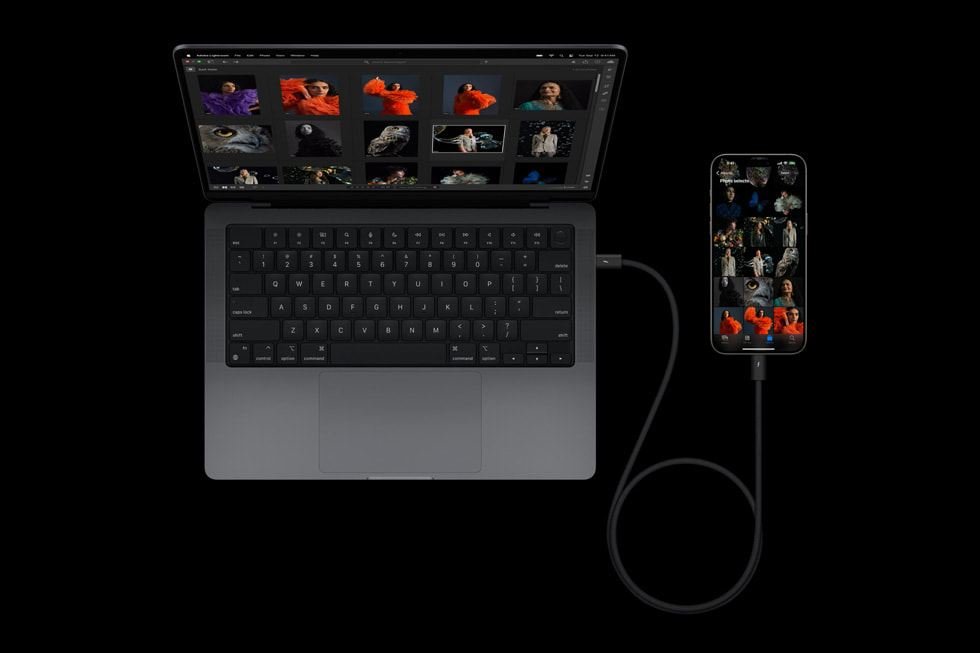 What's more, you can even charge your AirPods or Apple Watch directly from your iPhone using the USB‑C connection. With USB 3 support, the iPhone 15 Pro and iPhone 15 Pro Max deliver mind-blowing data transfer speeds of up to 10 gigabits per second, a remarkable 20 times faster than previous models. Experience the future of wireless performance and connectivity like never before.
This change is due to new EU rules that require all electronic devices to adopt USB-C charging before the end of 2024. Apple is rumoured to be making the switch to USB-C quickly with the launch of the iPhone 15, more than a year before the deadline. The USB-C port is a standard in the smartphone business, and Apple has been one of the few companies to use a proprietary charging connection.
A17 Bionic – Powerhouse Mobile Chip
Powering the latest iPhone 15 Pro models is Apple's newest A17 Bionic chip. Built on an enhanced 5nm process, this 6-core CPU and 5-core GPU deliver up to 30% faster processing and 40% faster graphics compared to rivals.
For the first time, the Neural Engine in A17 Bionic can process nearly 17 trillion operations per second. This enables dramatically improved AI capabilities.
A key innovation is the addition of dedicated ray tracing hardware acceleration. This allows the new iPhones to render complex photorealistic graphics smoothly for immersive gaming, AR experiences, and apps.
The A17 chip is paired with up to 8GB of ultra-fast LPDDR5 RAM and up to 1TB storage for uncompromising speed and performance – whether gaming, filming videos, or handling professional workloads.
Pro Cameras – Versatile Photo and Video
The iPhone 15 Pro and Pro Max boast a comprehensively upgraded pro-grade triple camera system that adds flexibility and takes mobile computational photography to new heights.
Main Camera – The all-new 48MP main camera has a quad-pixel sensor that adapts based on lighting conditions. In the default mode, it combines every 4 pixels into 1 large quad pixel equivalent to a 12MP shot for vivid low-noise photos. The quad-pixel size of 2.44um helps capture more light and detail.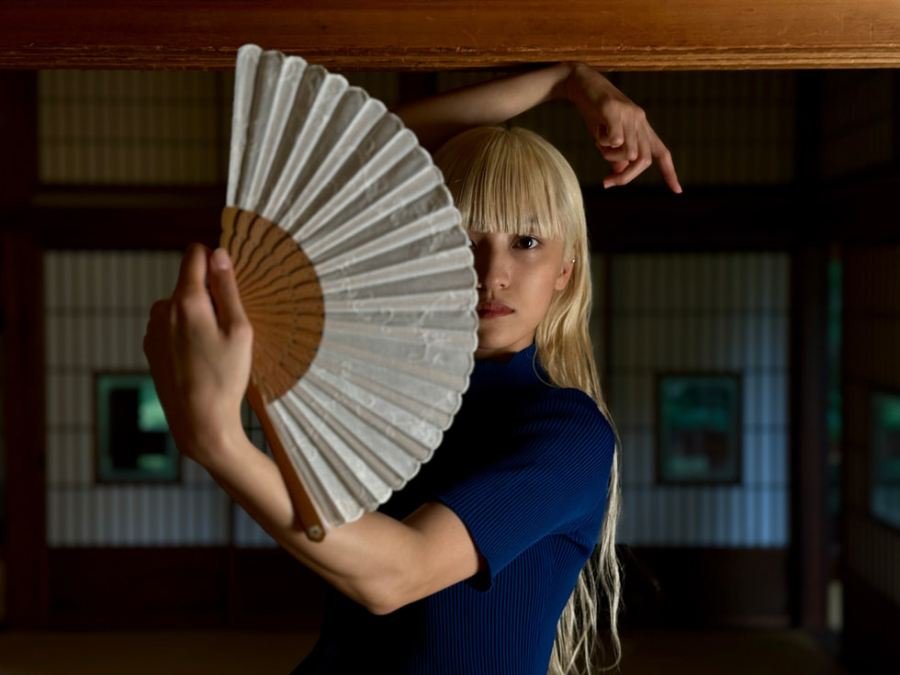 In the pro mode with full 48MP resolution, gigantic amounts of detail are preserved – allowing editing of the shots with lossless quality. Stunning poster-sized prints can be created from the 48MP photos.
Telephoto Camera – For optical zoom capability, the iPhone 15 Pro features a 12MP telephoto camera with 3x zoom while the Pro Max gets an impressive 5x telephoto zoom camera. This enables capturing faraway subjects cleanly.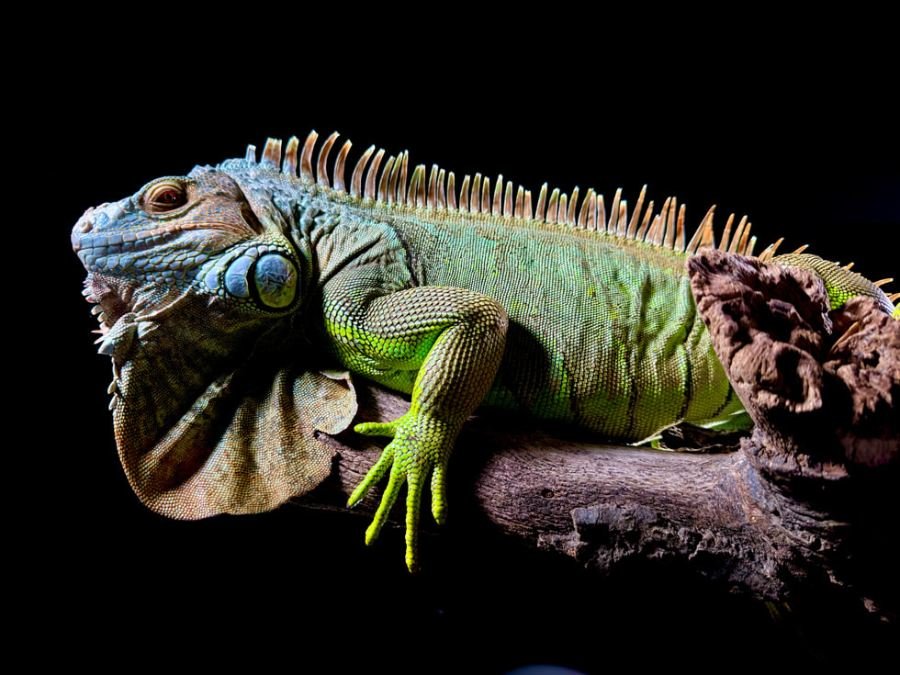 Ultra Wide Camera – Completing the pro camera array is an upgraded 12MP ultra wide camera. It has a larger sensor with 1.4um pixels and a faster f/1.8 aperture along with Photonic Engine for vastly enhanced low-light shots.
LiDAR Scanner – Exclusive to the pro models, the LiDAR depth scanner enables 6x faster autofocus in low light, macro photography as close as 2cm, and portrait selfies with studio-quality bokeh.
Video – Both models can capture spectacular 4K videos with Dolby Vision HDR. Action mode stabilization provides gimbal-level smoothness to videos, now extended to 4K 60fps. The true cinematic mode creates dramatic focus pull effects in 4K 30fps videos.
Night Mode – With the pro camera system, Night mode captures are taken to the next level on the iPhone 15 Pro and Pro Max with greater accuracy and detail. Night mode is now available for all three rear cameras.
Photographic Styles – Personalize the look of photos by selecting preferred color and tone styles that apply intelligent adjustments while preserving skin tones accurately. The styles can be used across all cameras.
Connectivity: Global 5G, Satellite SOS, Ultra Wideband
The latest iPhones offer users outstanding connectivity capabilities worldwide.
5G – With over 30 5G bands, the iPhone 15 Pro models provide superior speeds and coverage across networks globally. This enables smooth video streaming, group FaceTime calls, AR gaming, and other data-intensive experiences.
Satellite Emergency SOS – A groundbreaking new safety feature is Emergency SOS via satellite, enabled through a partnership between Apple and Globalstar. This allows contacting emergency services in remote areas without cellular coverage, providing vital reassurance.
Ultra Wideband – The new generation of ultra wideband radio capabilities offers Precision Finding for accurately pinpointing tagged items using AR and spatial awareness. Shared location experiences are also enhanced via Live Activities in iOS 16.
Wi-Fi 6E + Bluetooth 5.3 – Support for cutting-edge Wi-Fi 6E and Bluetooth 5.3 delivers maximized wireless speeds, efficiency, and connectivity with compatible accessories.
iOS 16 – Personalized Intelligence
The iPhone 15 Pro models come with iOS 16 out of the box. Apple's latest mobile operating system release unlocks enhanced personalization, smarter AI, and productivity features.
The upgraded customizable lock screen offers depth effects, multiple styled photos, and widgets. Notifications have been revamped to roll from the bottom dynamically.
Key iOS 16 highlights include:
Personalized Spatial Audio with dynamic head tracking in AirPods
Intelligent dictation that adds punctuation automatically
Ability to edit and unsend messages
Health app sharing medical data with loved ones
Multi-stop routing in Apple Maps
Shared photo library for families
Game Center sharing with SharePlay in FaceTime
Apple Pay Later installment payments
These capabilities showcase how Apple continues making iOS even more intelligent and user-friendly.
Environmentally Sustainable
Apple has taken numerous steps to reduce the carbon footprint of the iPhone 15 Pro models and make them environmentally sustainable.
100% recycled rare earth elements in magnets
100% recycled gold in multiple components
100% recycled tin in solder
Low-carbon aluminium manufacturing
100% recycled aluminium in the antenna lines
100% recycled tungsten in the Taptic Engine
100% wood fibre packaging with reduced plastic
Exceeds strict European energy efficiency standards
The company aims to achieve 100% carbon neutrality across its entire value chain by 2030. With advanced energy-saving technologies in areas like battery, display, and chip, the new iPhones help support this vision.
Pricing and Availability
The iPhone 15 Pro and iPhone 15 Pro Max are available to pre-order starting September 9, 2022. The release date for both models is September 16, 2022.
iPhone 15 Pro
128GB – $999
256GB – $1099
512GB – $1299
1TB – $1499
iPhone 15 Pro Max
128GB – $1099
256GB – $1199
512GB – $1399
1TB – $1599
Customers can get up to $1000 trade-in credit for old devices to get the new iPhone. reorder with select carriers also includes lucrative offers like free AirPods.
Apple is also offering special pricing on its Apple One subscription bundles to unlock savings across various services with an iPhone purchase.
Final Thoughts
The iPhone 15 Pro lineup represents a massive leap forward for Apple's smartphone technology. From the rugged titanium design and customizable Action button to the most advanced pro camera system ever in an iPhone and the lightning-fast A17 Bionic chip, these models are packed with innovations that set a new benchmark.
Whether you demand peak performance for creative work, want to capture cinematic quality videos and photos, or need global connectivity everywhere, the iPhone 15 Pro and Pro Max deliver on every front. With preorders already underway, the wait is nearly over to experience Apple's best iPhones yet.
---
Read more from the website: