Tech giant Apple has released the much awaited iOS16 operating system update features, such as customizable lock screen, widgets on lock screen, sending and deleting messages and much more.
Take a look at what's new in the update:
Lockscreen
Widgets on lockscreen
Widgets on the Lock Screen allow you to easily view info from your favorite apps such as the weather, calendar events, date, time zones, alarms, battery level, Activity ring progress, and more.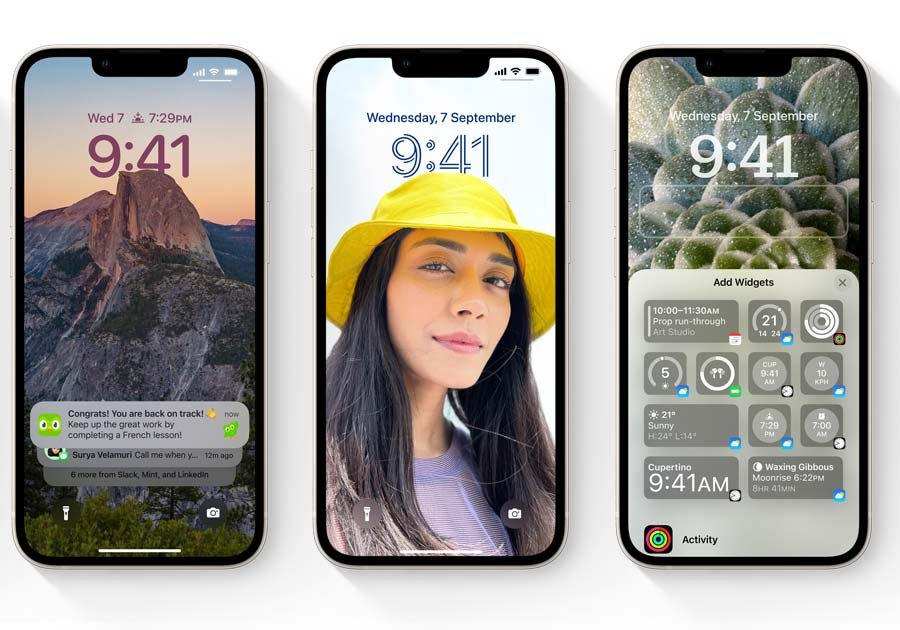 Personalized lock screen
Make your iPhone uniquely yours by customizing the Lock Screen. Display favorite photographs, change font styles, and display a variety of widgets for quick access to information.
Notifications
View notifications in an extended list view, stacked view, or concealed view on the Lock Screen. In addition, notifications appear towards the bottom of the screen, keeping them out of the way.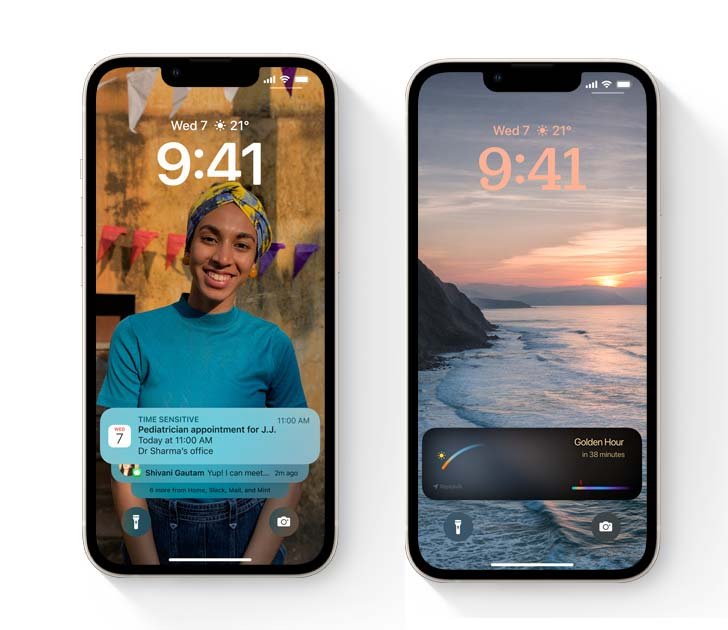 Live Activities
Live Activities make it easy to remain up to date on what's going on in real time, straight from your Lock Screen. So you can check the status of your food delivery or use the Now Playing controls without having to unlock your device.
Focus mode
A new streamlined Focus setup allows you to choose which apps and people you want to receive notifications from by allowing or silencing them. Connect your Lock Screen to your Focus so that the look and feel of your iPhone correspond to how you intend to use it at the time. You can switch from your Personal Focus to your Work Focus with a swipe, with widgets displaying upcoming meetings and to-do lists.
Focus filters
By blocking distracting items, focus filters help you set boundaries in Apple apps like Calendar and Messages, as well as thirdparty apps. When utilizing Personal Focus, you can keep emails from your work inbox out of sight.
Messages
You can now edit a message you just sent or unsend from a recent communication entirely. You can also mark a message as unread if you can't react right away and want to return to it later.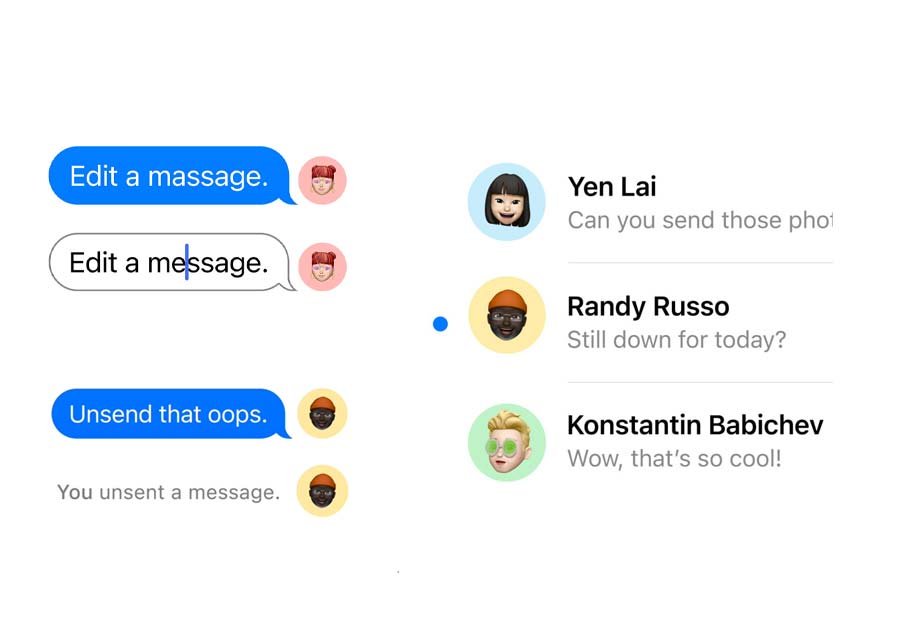 Users can edit a message for up to 15 minutes after it has been sent, and they can unsend a message for up to 2 minutes after it has been sent. A message can be edited up to five times by a user. Recipients will be able to see a history of message changes.

Update will come later this year
Home App
The Home app has been completely revamped to be even more efficient and dependable. Navigate all of your smart home accessories under the redesigned Home page. New climate, lighting, security, and other categories allow you to access suitable accessories with a single tap. A multi-camera view puts your smart home devices in the spotlight.
Family Sharing
Create accounts for children with the necessary parental controls straight away. Configure your options for age-appropriate media, Screen Time, location sharing, and other features. Screen Time requests from your children now display in Messages, making it simple to approve or refuse them.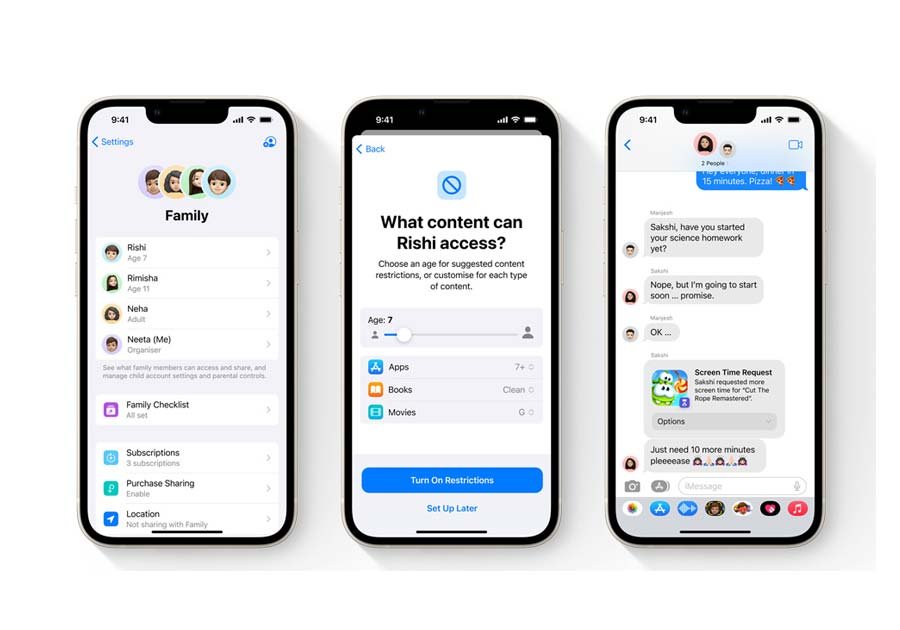 Use Quick Start and your device to quickly set up a new iPhone or iPad for your child, complete with all of the necessary parental controls.
Get useful advice and suggestions for making the most of Family Sharing, such as changing children's settings as they grow older, turning on location sharing, or reminding you that your iCloud+ subscription can be shared with anybody.
Intelligence
Live text from video: Pause a video on any frame that contains text to use familiar interactions like copy, translate, look up, share and more.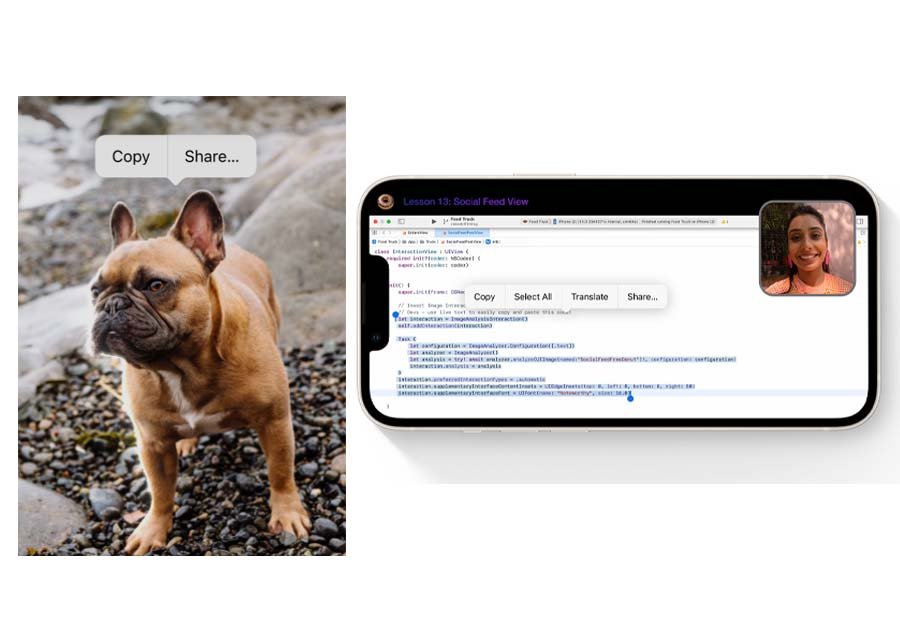 Lift subject from background: The subject of an image can be easily lifted or isolated by removing the background. Available in Photos, Screenshot, Quick Look, Safari, and other applications.
Freeform
Freeform is a productivity app that allows you and your colleagues to bring ideas to life. Make notes, share files, and add site links, documents, video, and audio. – It will be released later this year
Fitness App
Apple's iOS 16 update makes the fitness app much more useful, even for those who do not own an Apple Watch. The Fitness app will now track and assist users in meeting their fitness goals by tracking step count using the iPhone's sensors. It will also track thirdparty workouts to estimate calories burned in order to contribute to one's daily move goal.
The Fitness app can help you track and meet your fitness goals, even if you don't have an Apple Watch. Now, using iPhone motion sensors, your steps, distance and third‑party workouts will give you an estimate of your calories to contribute to your daily move goal.
Medication feaute in health app
The new Medications feature in the Health app assists you in managing and tracking your medications. To keep you connected to what matters most, you can now invite loved ones to share their information stored in the Health app.
iOS 16 is compatible with these devices.
iPhone 14
iPhone 14 Plus
iPhone 14 Pro
iPhone 14 Pro Max
iPhone 13
iPhone 13 mini
iPhone 13 Pro
iPhone 13 Pro Max
iPhone 12
iPhone 12 mini
iPhone 12 Pro
iPhone 12 Pro Max
iPhone 11
iPhone 11 Pro
iPhone 11 Pro Max
iPhone XS
iPhone XS Max
iPhone XR
iPhone X
iPhone 8
iPhone 8 Plus
iPhone SE (2nd generation or later)