On March 6, 1981, Marianne Bachmeier snuck a gun into the courtroom and killed Klaus Grabowski – the man who molested and strangled her 7-year-old daughter. She pointed a gun at his back and fired eight times, striking him 7 times – and her daughter's killer died on his way to the hospital.
Marianne Bachmeier's act of vigilante justice sparked extensive media coverage and some understand her actions. She was initially charged with murder but later convicted of manslaughter and sentenced to six years in prison.
Who was Marianne Bachmeier
Marianne Bachmeier, born on June 3, 1950, gained fame in West Germany after she took matters into her own hands and shot the alleged murderer of her daughter, Anna Bachmeier, in an act of vigilantism inside the District Court of Lübeck in 1981.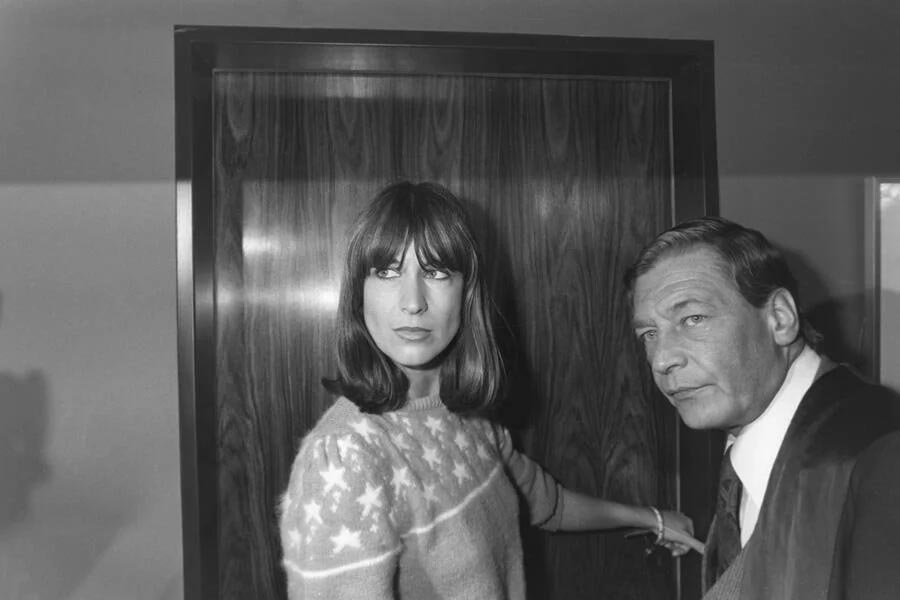 Before her notoriety, Marianne had a difficult upbringing. Her parents separated and her mother remarried. At the young age of 16, she became a mother, and again at 18, but both children were given up for adoption.
In 1973, at the age of 23, Marianne gave birth to Anna, whom she raised as a single mother while running a pub in Lübeck, a city in what was then West Germany.
Murder of Anna Bachmeier
On the morning of May 5, 1980, Anna had a disagreement with her mother and chose not to attend school out of spite. She wanted to visit a friend instead, but when she left her home, she was abducted by Klaus Grabowski, a 35-year-old butcher. Klaus lured Anna into his home by promising that she could play with his cats.
Grabowski sexually assaulted Anna for several hours before strangling her with a pair of tights. According to the prosecutor, Klaus had tied the girl tightly, put her in a box, and buried her in a shallow grave on the bank of a canal.
Grabowski was arrested on the same evening after his fiancée alerted the police. He confessed to the murder but denied sexually abusing the child, instead giving a different and disturbing account of the events.
It was later revealed that Klaus Grabowski had a history of violence. In 1973, he received a probation sentence for strangling a 6-year-old. A couple of years later, he molested two 9-year-old children. In 1976, he voluntarily underwent chemical castration, but later attempted to reverse the procedure through hormone treatment.
Grabowski claimed that 7-year-old Anna had attempted to seduce him and that he had killed her because she had threatened to tell her mother that he touched her unless he gave her money.
Marianne was shocked and outraged by this claim and waited for Klaus' trial to seek her revenge.
I did it for you, Anna
Klaus' defense attorneys argued that his actions were a result of a hormonal imbalance caused by the hormone therapy he received after voluntary castration years earlier.
On the third day of the trial, March 6, 1981, Marianne Bachmeier snuck a .22 caliber Beretta 70 pistol in her purse into the crowded courtroom. Upon seeing Grabowski in front of her, she fired 8 times, striking him 7 times. He died on the way to the hospital.
A judge who spoke to Marianne immediately after the courtroom murder, quoted her saying: "I wanted to kill him," upon asking why? she said, "Because he killed my daughter. I wanted to shoot him in the face but I shot him in the back. I hope he's dead."
A doctor who examined Marianne after the killing said that when asked for a handwriting test she wrote: "I did it for you, Anna," and she drew seven hearts.
Trial of Marianne Bachmeier
After the murder of her daughter's killer, Marianne soon found herself on trial. During her trial, she testified that she shot Grabowski in a dream and saw visions of her daughter in the courtroom. Marianne's vigilante justice sparked a nationwide storm and her trial received international attention.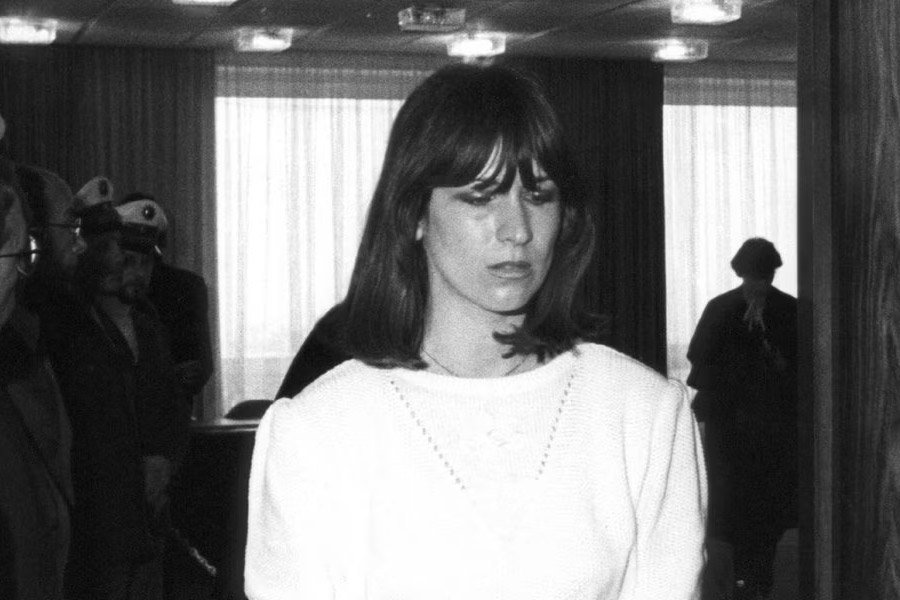 On November 2, 1982, Marianne Bachmeier was initially charged with murder, but the prosecution later dropped the murder charge. Four months later, she was convicted of manslaughter and unlawful possession of a firearm by the District Court of Lübeck and sentenced to six years in prison. She was released after serving three years.
After her release, Marianne married in 1985 and moved to Lagos, Nigeria in 1988 with her husband, where he taught at a German school. They divorced in 1990 and she moved to Sicily.
In 1994, thirteen years after her act, Marianne Bachmeier gave an interview to Deutschlandfunk 7 radio, and her autobiography was published by Schneekluth-Verlag. On September 21, 1995, she appeared on the talk show Fliege on the Das Erste TV channel. She admitted that she had shot the killer of her daughter after careful consideration, to enforce the law on him and to prevent him from further spreading lies about her daughter Anna.
Marianne Bachemier Shooting video
Death of Mariane Bachmeier
Marianne Bachmeier died at the age of 46 from pancreatic cancer on September 17, 1996. She had wished to die in her adopted home of Palermo. Before her death, she asked Norddeutscher Rundfunk (NDR) reporter, Lukas Maria, to accompany her and film the last stages of her life. She is now buried in the same grave as her daughter, Anna, in a graveyard in Lübeck.
---
Read more from our website.