Joel Guy Jr., 28, murdered and dismembered his parents and attempted to dissolve their bodies in chemicals after they told him that they would no longer pay his bills. He stabbed his father at least 42 times, and his mother at least 31 times. He was found guilty of both murders and sentenced to life in prison.
Joel Michael Guy Sr. worked as a pipeline engineering designer, and Lisa worked as a human resource accounts payable administrator. Joe Guy Jr., their son, graduated in 2006, but had not worked in ten years and had always been supported by his family.
Murder of Joel Guy Sr. and Lisa Guy
Joel Guy Sr. and Lisa had recently sold their house and planned to retire, and at Thanksgiving 2016, they decided to inform their son that they would no longer be financially supporting him. Guy did not support the decision and stabbed them to death.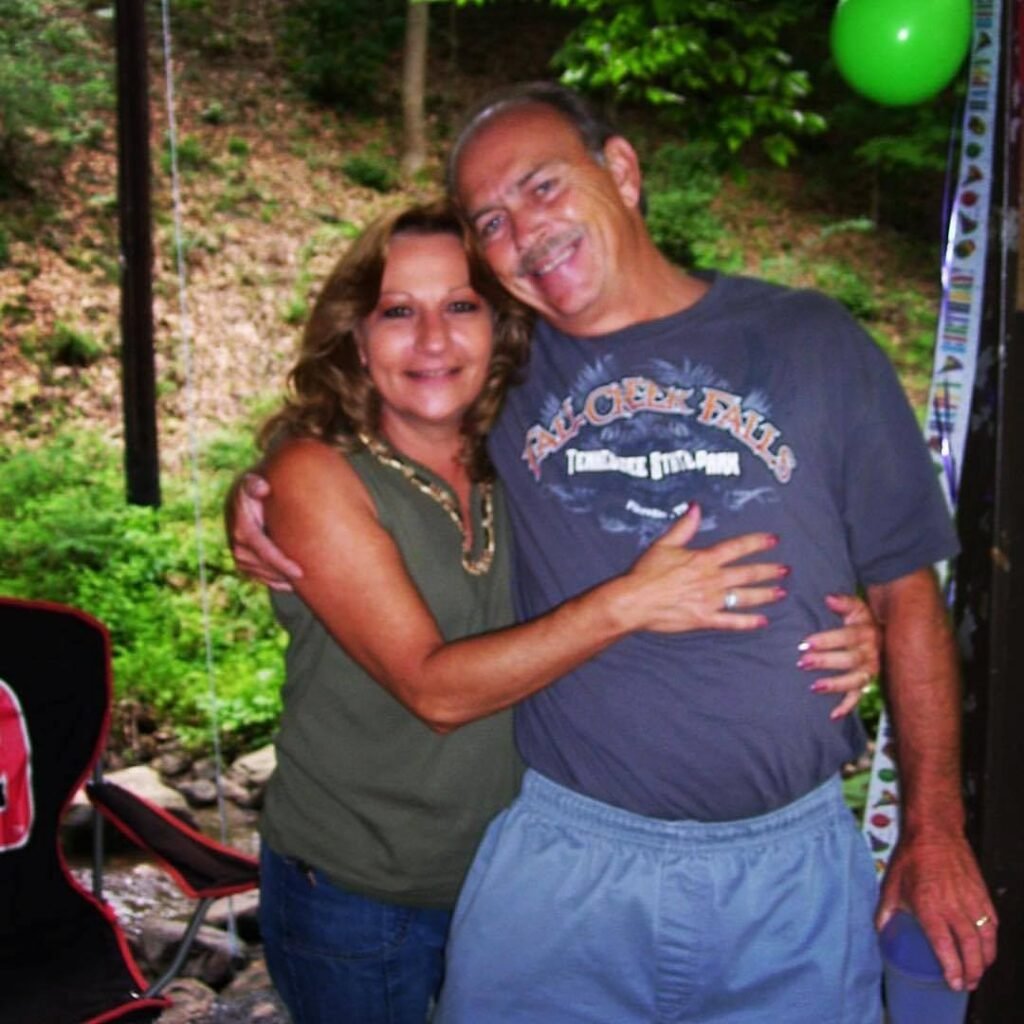 Guy attacked his father with a knife in the exercise room on the second floor on November 26 while his mother was out shopping at Walmart. Joel Sr's clothes were cut from his dead body and left near where he was killed, indicating a struggle.
When his mother returned home, she went upstairs, where Guy attacked her with a knife, severing nine of her ribs. Guy also cut her clothes from her body and left them near where she was murdered in order to clear the evidence.
Guy cut his father's hand at the wrist and left it on the floor in the exercise room, whereas he cut his mother's head, which had been carried down the stairs, and heated it in a pot on the stove. During the trial, the forensic examiner testified that her head was not only cut but also broken off with force. Both victims' arms and legs were also amputated – Joel Sr. at the waist, and Lisa at the knees.
Their limbs and torsos were then placed in a chemical-filled bin to dissolve their bodies. After death, each body received a large gash to allow the chemicals to enter the body's main cavity more quickly.
Guy also received wounds and left the partially dissolved remains in the house; at 3:30 p.m., he was seen in Walmart's first aid section, getting bandages and ointment for the wounds on his hands. When he returned, he saw the crime scene tape all over the house and decided he wasn't going to stop. He drove back to Baton Rouge through the night, where he was immediately arrested.
Lisa's colleagues reported her absence from work, which led to the discovery of the murders. Guy Jr. admitted to the police that he murdered his parents, but after his arrest, he continued to deny the crime.
When authorities arrived, they discovered Guy attempting to dispose of the evidence by dissolving his parents' bodies in a Tupperware. Lisa's decapitated head was discovered in a saucepan on the kitchen stove, and both bodies had been stabbed viciously in addition to being dismembered.
They also discovered Guy's wallet and a sledgehammer on top, followed by another with long guns. A pot was also boiling on the stove downstairs, and the stove was left on.
The groceries which Lisa brought from Walmart were at the bottom of the stairs. They then ascended the stairs, accompanied by an intermittently barking dog. They could then see Joel Guy Sr's dismembered hand on the floor by looking down a hallway, and they discovered the dismembered corpses in solution in a bathroom.
Sewer line cleaner, a bag of baking soda, Liquid Firebrand drain cleaner, muriatic acid, a drain opener, lye, food-grade hydrogen peroxide, bleach, and a bleach sprayer were among the other items discovered upstairs. Investigators also discovered a note in an open suitcase with the name and address of an Ace Hardware Store in Louisiana, as well as a notation about sewer line cleaner.
Trial of Joel Guy Jr.
Guy plead not guilty but filed a motion that he should be given the death penalty if convicted. No evidence was presented on his behalf by defense counsel John Halstead and Jonathan Harwell. Leslie Nassios and Hector Sanchez led the prosecution.
After mercilessly killing them, he carved up their corpses and put body parts in two containers, "The killer put Lisa's body parts in one, and Joel's Sr's in another, and then he covered them with a corrosive substance, and left them there to liquefy into some sort of diabolical stew of human remains." Prosecutor Leslie Nassios said.
While describing what the culprit did to his mother, she said: "He got out a stockpot, placed her head in the pot, filled it with liquid, carried it over to the stove, covered it, turned on the stove, and left it there to cook."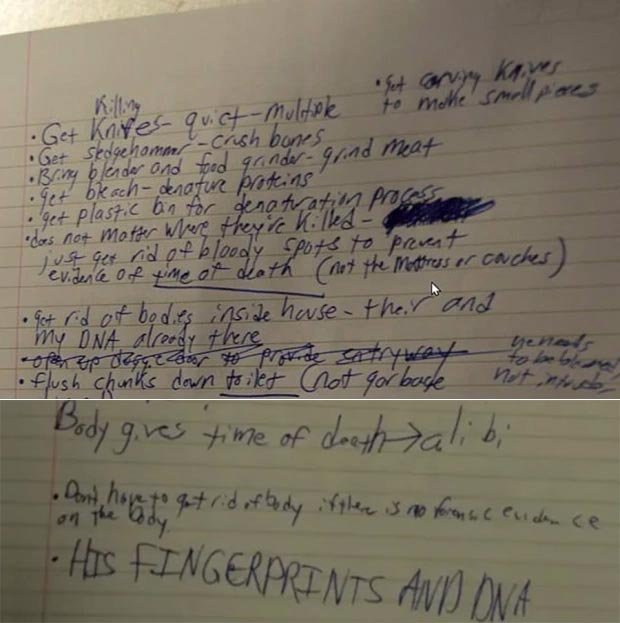 It was later revealed that Joel had also kept a diary detailing his revenge plot, with one of the entries stating: "Get killing knives, quiet, multiple sledgehammers, crush bones, bring blender and food grinder – grind meat."
The detective who made the gruesome discovery described it as the most terrifying thing he had ever seen in his life of police work.
Joel was found guilty and sentenced to life in prison after a four-day trial. He was also convicted of the abuse of a corpse.
---
Now that you've read about Joel Guy Jr. read about the case of Steven Pladl, who divorced his wife to marry his daughter, and killed his daughter after she decided to end the marriage.