On November 29, 1981, the body of actress Natalie Wood was found floating in the Pacific Ocean off California's Catalina Island, in a flannel nightgown, a down jacket, and woolen socks.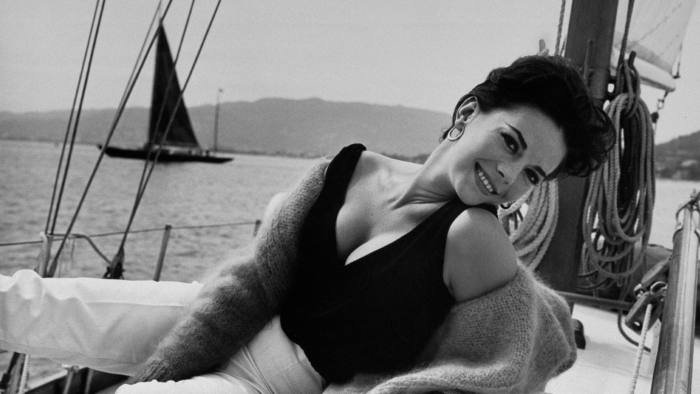 It has been 38 years, but the mystery behind Hollywood star's drowning remains unsolved. "It's hard to describe the horror of this thing," said Fred Astaire (a family friend who had played the father of Wagner's character from 1968 until 1970 in the popular television series It Takes a Thief. ).
Before her untimely death, Natalie Wood appeared in some of the most famous films of all times, she co-starred in Miracle on 34th Street when she was only eight years old. She earned her first nomination for the movie Rebel Without a Cause when she was a teenager.
Who was Natalie Wood?
Born Natalia Nikolaevna Zakharenko, Natalie Wood was the daughter of Russian immigrants. When she began acting her name was changed to Natalie Wood by studio executives.
Natalie began acting in movies at the age of 4, she was given co-starring roles with Maureen O'Hara, Edmund Gwen, and other fine actors of the industry.
She earned a nomination for the Academy Award for Best Supporting Actress for her performance in Rebel Without a Cause(1955). Wood was extremely talented and she was nominated for three Oscars before she turned 25.
On her 18th birthday, she went on a date with actor Robert Wagner, who was 26 at that time. They married in 1957 but divorced just a few years later. The couple, however, remarried in July 1972.
The San-Francisco born star had taken Hollywood by a storm. In her amazing career, she worked with Legends such as John Ford and Elia Kazan. Natalie Wood lived the American dream but all that soon turned into a nightmare.
The Drowning of Natalie Wood
It was the weekend just after Thanksgiving of 1981. Wood was working on the science fiction film, Brainstorm, with Christopher Walken at the time. and Walken was invited to join her and her husband, Wagner on their yacht named Splendour. Onboards were Natalie Wood, Christopher Walken, Robert Wagner, and Captain of the ship Dennis Denver.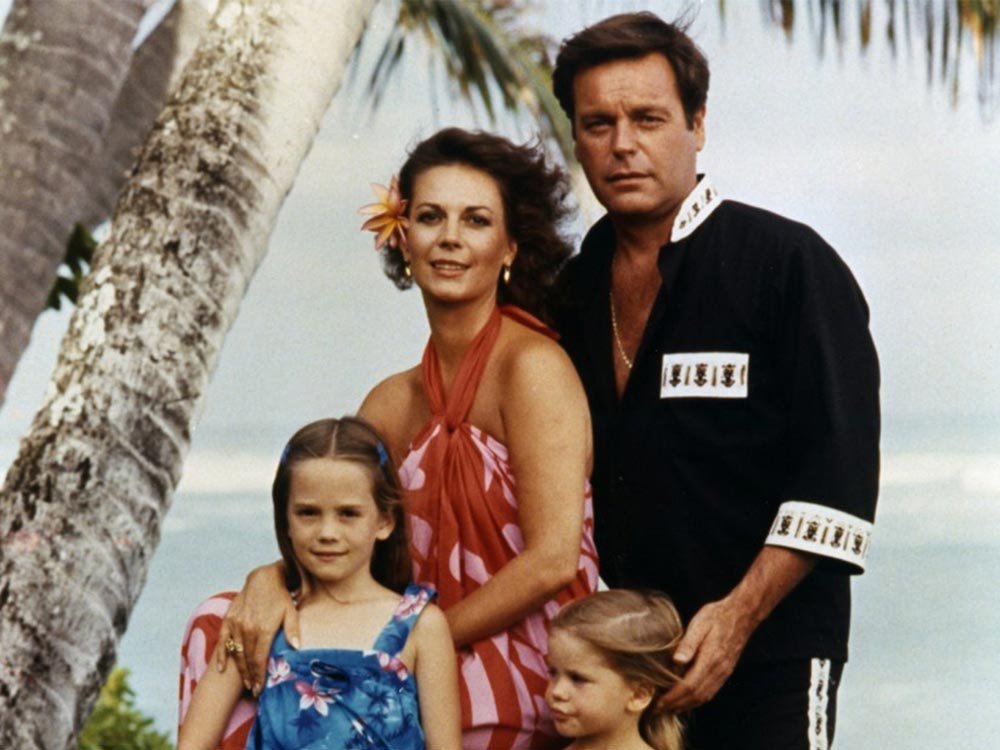 Authorities recovered the body in the morning around 8 a.m., floating a mile away from Splendour, a 60-foot yacht owned by the actress and her husband Robert Wagner. A man who pulled her out of the ocean recalled: "…she was standing up in the water."
The discovery of her body yielded more questions than answers. The mystery took another turn when her death which was initially classified as an "accident and probably drowning in the ocean" but was later changed to "drowning and other undetermined factors."
The investigator's report registered the events as follows: Wagner and Walken stayed up talking after Natalie Wood went to bed When Wagner went to join Wood he noticed that Wood was missing.
The autopsy showed Wood had multiple bruises on her arms, and on her left cheek. The coroner believed the bruises as "superficial" and "probably sustained at the time of the drowning." Wood's blood alcohol content was 0.14% and that there were traces of a motion-sickness pill and a painkiller in her bloodstream, both of which increase the effects of alcohol.
In 2011, Captain Dennis Davern admitted that he left out key details about the incident that happened that night.
How Did Natalie Wood Die?
Captain Dennis said that the weekend was filled with Arguments – and the major issue was the glaring flirtation between Christopher Walken and Wood.
"The argument started the day before," said Dennis. "The Tension was going through the whole weekend. Robert Wagner was jealous of Christopher Walken"
Dennis said that Natalie Wood and Christopher Walken spent hours at Catalina Island even before Wagner showed up. All of them went to dinner at Doug's Harbor Reef restaurant, where they shared champagne, two bottles of wine and cocktails.
The restaurant employee couldn't recall whether it was Walker or Wagner but one of them threw a glass at the wall at some point.
While the reports stated that the fight finished before coming back on board, Dennis claimed otherwise in 2011.
He said that everyone continued drinking when they back on the yacht back on Wagner was furious about something. He allegedly broke a wine bottle over a table and screamed at Walken, "Are you trying to f**K my wife?"
Dennis remembered Walken going back to his cabin at this point, and "that was the last I saw of him." Wagner and Wood also returned to their room after the incident. "When they were fighting and it was very very loud and you could hear things being thrown around the stateroom. It was just a whole lot of noise and a whole lot of yelling" Dennis said. "I started to get concerned and I knocked on the door Wagner opened the door and said Go Away!"
After a while, everything went silent, and when Dennis checked on them, he only saw Wagner on the deck, who said: "Natalie is Missing."
Wagner told him to go look for her, and then said that "the dinghy is missing too." Dennis was well aware that Natalie was "deathly afraid of water," and doubted that she went alone with the dinghy.
Coast Guard was notified 4 Hours later
He also said that Wagner didn't want to turn the boat's floodlights on nor wanted to call for help — because he didn't want to draw attention to the situation.
According to coroner's report, Wood's stomach contained 500 cc of partially digested food which gives the time of death around midnight. Wood went missing at 11:05 PM, and the ship-to-shore call wasn't placed until 1:30 AM and the Coast Guard wasn't informed until 3:30 AM. Why there was such a long delay? Just to not draw attention!!
A Couple Heard Screaming at The Time of Wood's Death
A Los Angeles couple, John Payne and Marilyn Wayne were in a boat 80 feet away the night of Wood's disappearance. The couple contacted the police a few days after Wood's death, explaining that they had been sleeping on a nearby boat that night.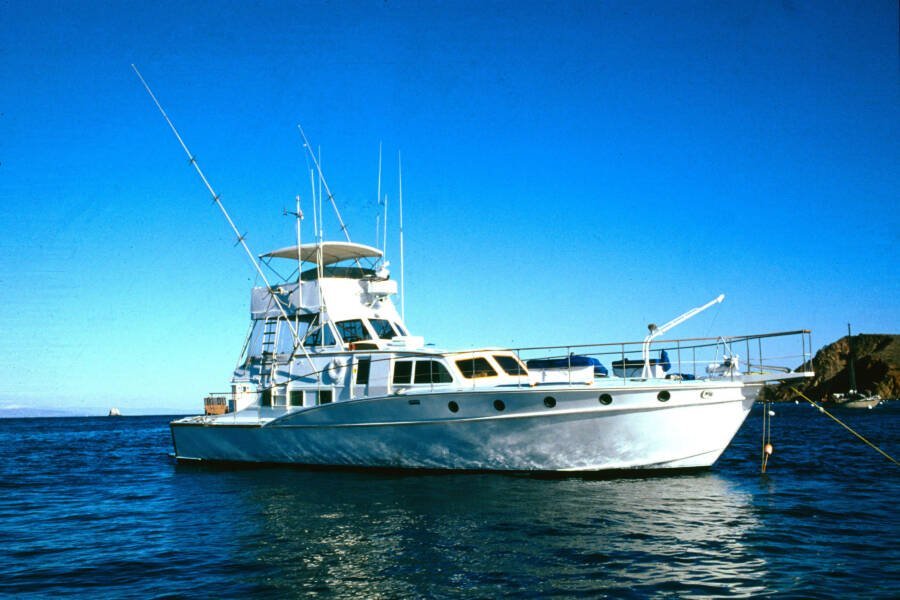 They told Sheriff's investigators that she and her boyfriend heard a woman screaming around 11 PM, "Help me, someone please help me!" Then a drunken man replied, somewhat sarcastically, "O.K., honey. We'll get you"
Their call to harbourmaster went unattended, and with a party on another boat nearby, the couple figured it may have been a joke.
Changes in the Cause of Death of Natalie Wood
The case was reopened in November 2011 after Captain Dennis Davern admitted that he lied during the initial investigation. This time Dennis alleged that Wagner was "responsible" for Wood's death.
Since the statement came out Wagner has refused to talk to authorities. On the other hand, Walken had fully cooperated with investigators.
Wood's cause of death was later changed from "accidental drowning" to "drowning and undetermined factors."
In 2018, Los Angeles Sheriff's spokesperson confirmed that Wood's case was now with a doubt a "suspicious" death. Wagner was officially named a person of interest.
"As we've investigated the case over the last six years, I think he's more of a person of interest now… I mean, we know now that he was the last person to be with Natalie before she disappeared."

L.A. County Sheriffs Department Lieutenant John Corina
Corina added "I haven't seen him tell the details that match… all the other witnesses in this case.. I think he's constantly… he's changed the — his story a little bit… and his version of events just doesn't add up."
"He's refused to talk to us… We can never force him to talk to us. He has rights and he can not talk to use if he doesn't want to." said Corina "We would love to talk to Robert Wagner."
Christopher Walken hasn't spoken much of the event of that night, but he did believe that it was an unfortunate accident.
"You hear about things happening to people — they slip in the bathtub, fall down the stairs, step off the curb in London because they think that the cars come the other way — and they die." said Walken.
Meanwhile, Corina maintains that the tragedy was likely no accident… "She got in the water somehow, and I don't think she got in the water by herself."
The death of Natalie Wood was an unexpected tragedy, many including Wood's own sister, who doubted that it was an accident. Let's look at the details of why the death of Natalie Wood looks suspicious.
Natalie's Fear of Deep Water?
When Wood was filming for The Green Promise a bridge rigged to collapse which threw her into the water, despite her mother assuring her that it would be safe, Wood broke her wrist and was even more terrified of the water than when she began, Wood was 10 at the time.
As a child she had such a phobia of water, it is said she was afraid to wash her hair and had recurring nightmares about drowning. Why would someone with a fear of water go into the sea all alone?
Wood Could've been Saved?
Wood's body was found dressed like someone with no plans to go in the water. Her body was found floating in a flannel nightgown, a down jacket, and woolen socks. During an examination of the actress's body, the saturated weight of the woolen jacket alone was between 30 and 40 pounds. Experts believe the weight of the woolen jacket likely caused Wood to drown.
What really happened? Despite reopening the case, the investigators doesn't seem to be closer than they were in 1981. No one has been charged with Natalie Wood's death and no one has been charged with Natalie Wood's death, and it doesn't seem likely anyone will ever be.
What happened aboard the Splendour at the night of 28th Nov, remains a mystery.
Now that you've read about the death of Natalie Wood, you might also like What really happened to Brittany Murphy? How did the famous actress die. You might also like Actors who killed people in real life.