We often see the lives of actors and wish that we had that for ourselves but as the saying goes you need to be careful what you wish for. Actors spend their lives portraying other people on big screens but sometimes the actors we think we know based on their roles on camera, can emerge in different ways.
Being an actor does not guarantee the perfect life, from shooting someone with a prop gun to killing someone out of pure hatred. Here is a list of actors who killed people in real life.
11. Alec Baldwin
Alec Baldwin accidentally shot and killed a cinematographer while leaving its director in critical condition on the set of his new film, Rust. Halyna Hutchins, a cinematographer, and Joel Souza, a film director, were both shot after a prop gun allegedly misfired.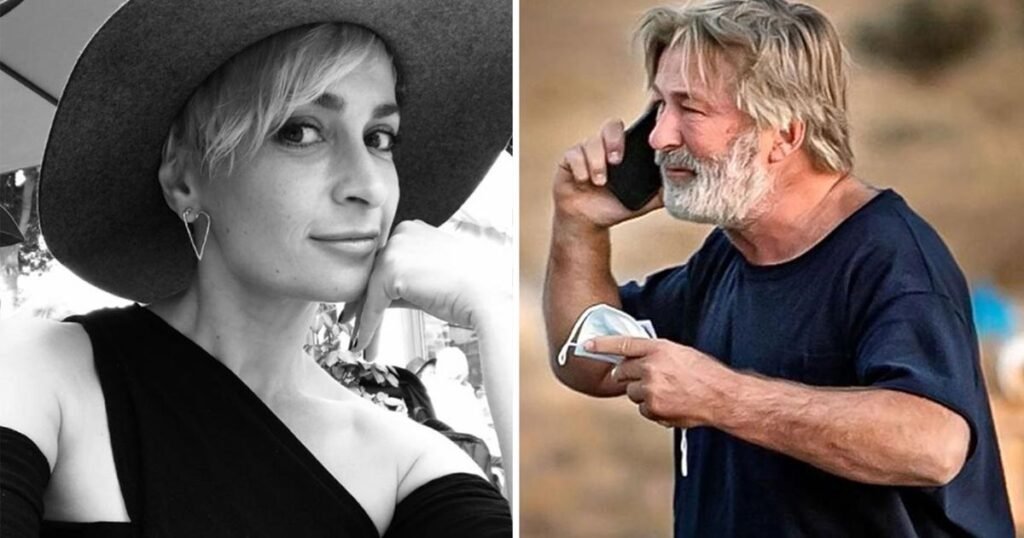 According to the cops, no charges have been filed, but the investigation is still ongoing as witnesses are being questioned.
The shooting occurred at Bonanza Creek Ranch, just outside of Santa Fe, New Mexico, in the middle of a scene that was either being rehearsed or filmed, with the incident possibly being captured on camera, according to officials.
However, the gun discharged either shrapnel or a bullet, striking two people on set, including director of photography Halyna Hutchins. Halyna was airlifted to the hospital, where she died as a result of her injuries.
10. Matthew Broderick
An actor who had just made his break made a rather big mistake, in 1987 Mathew Broderick was riding on the success of his film Ferris Bueller's Day Off. Matthew went on a vacation in Ireland, with his secret girlfriend actress, Jennifer Grey.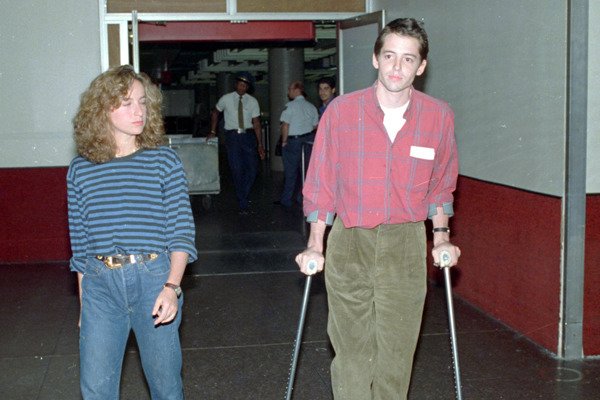 Matthew and Jennifer rented a red BMW to get around the Irish countryside and the couple was involved in a head-on car accident that killed both passengers in the other car: a mother and daughter. It's been theorized that Broderick accidentally drove his car on the right side of the road("American side") out of habit, but in Ireland, you are supposed to drive on the left side of the road.
While Jennifer walked away unscathed Matthew wasn't as lucky he suffered a broken leg, cracked ribs in addition to a collapsed lung, and a concussion that he had no recollection of the entire day.
Matthew was charged with "causing death by dangerous driving" and faced up to five years in prison but was later convicted of a lesser charge of careless driving and fined $175.
9. Fay Dewitt
It's always good to see a victim put their abuser in their rightful place. It was 1965 and Fay Dewitt who played on Mork & Mindy held a letter opener in her hand before viciously attacking her abuser multiple times.
The abuser was none other than her ex-husband, who broke into her house. Ray Allen, Fay's ex-husband was overwhelmed by the assault and succumbed to his injuries and Fay Dewitt was in the spotlight again, but this time for the wrong reasons.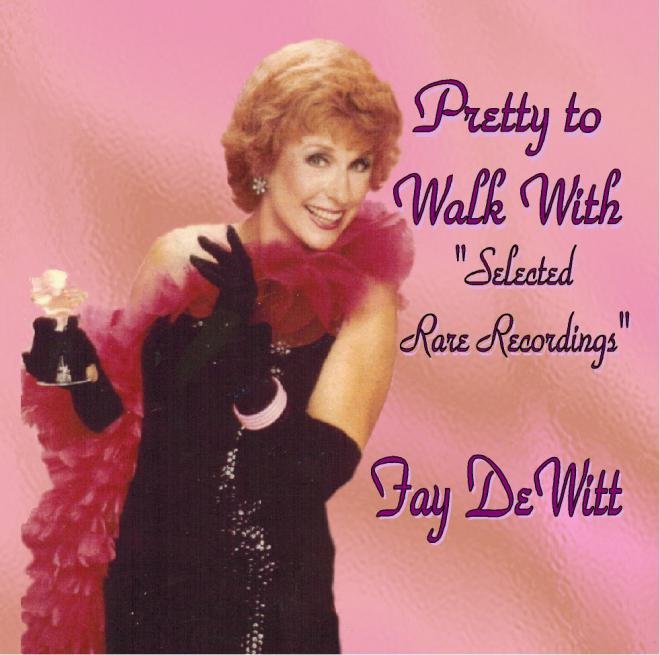 Fay's career would have been over if not discovered that Ray had broken into the house and began assaulting her, this uncovered years of terrible abuse that Ray inflicted on Fay. Fortunately, she came out again and continued her acting career.
8. Felicia Pearson
An actress, an author, and a rapper Felicia Pearson's career is most notable for her part in the Wire but Crime was something she was more personally familiar with.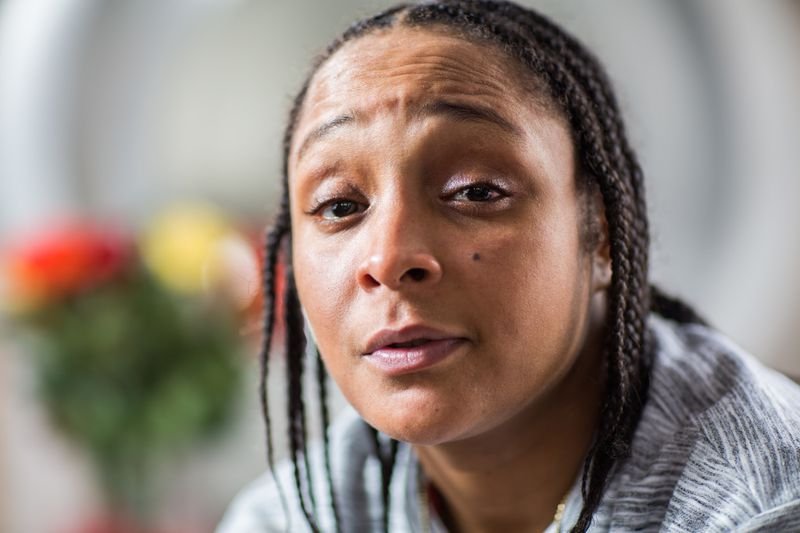 When Felicia was a teenager, she started selling drugs, which was just the beginning of more and more troubles. When she was 14, she got into a fight with a 15-year-old girl, who was armed with an aluminum baseball bat. Felicia claimed that the girl attempted to beat her with the bat and for this, she withdrew her gun and shot the girl dead.
Felicia was charged with second-degree murder and sentenced to two-consecutive eight-year prison terms but was released in six and a half years. In 2011 Felicia was involved in another drug-related crime but has said she wishes to move on from a life of criminal activity.
7. Lane Garrison
American actor Lane Garrison is mostly recognized for playing the role of inmate tweener on Prison break, is no stranger to prison even from the offset. On December 2nd, 2006 Lane Garrison who was 26 at the time went to grocery shopping in Beverly Hills when he met three teenagers. Two 15-year-old girls named Michelle Ohana and Chen Soggy and 17-year-old Vaughn, the teens invited Lane to a high school party and Lane not only agreed to attend but offered to buy alcohol and even drive them to the gathering.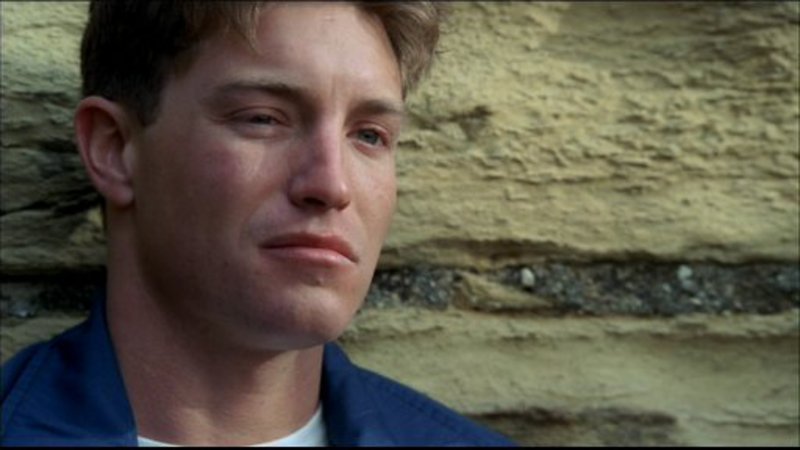 While at the highschool party Lane took cocaine and drank until his blood level was 0.2 over twice the legal limit. Eager to continue his festivities Lane offered to drive the teenagers back to the store to purchase more alcohol.
All 4 of them got into the SUV, under the influence of multiple substances Lane crashed his car into a tree on South Beverly Drive, severely injuring the two girls and killing Vaughn. Lane pleaded guilty to vehicle manslaughter but was only charged with a three and half year substance, he was also forced to pay over three hundred thousand dollars to the families of teenagers.
Lane was released from prison in 2009 after serving just 2 years.
6. Michael Jace
Some people are only good when they are on tv, Micahel Jace betrayed his tv character where Michael plays a Los Angeles police officer who was responsible for keeping people safe from harm in the TV series "Shield."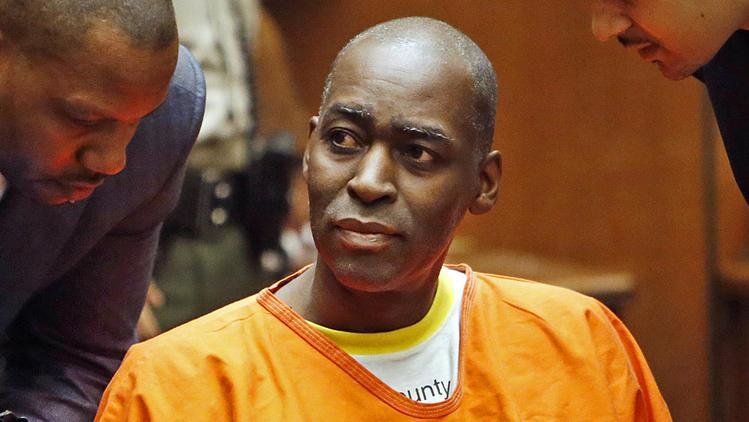 Michael had been married to April for 11 years, April was an avid runner and won many competitions. The couple had two sons together but eventually, Michael began to grow suspicious that April was no longer being faithful to their marriage.
On May 19, 2014, police arrived at Michael's Los Angeles home after receiving a report of domestic violence and a call from Michael himself saying he shot his wife. When police entered his home they found his wife, April dead from multiple gunshot wounds.
Michael had shot her in the back first and then in the legs to destroy her greatest passion in life, running. Both the sons witnessed the murder. One of them recalled that Michael said: "you like to run so much why don't you try running to heaven before shooting her."
Michael was sentenced on June 10th, 2016 to 40- years to life for the murder of April Jace.
5. Charles S. Dutton
Charles S. Dutton was not only a producer of HBO's The Coroner but both a television and screen actor. He is known mostly for his role in Rudy and Alien 3 and smaller parts in many other films over the years.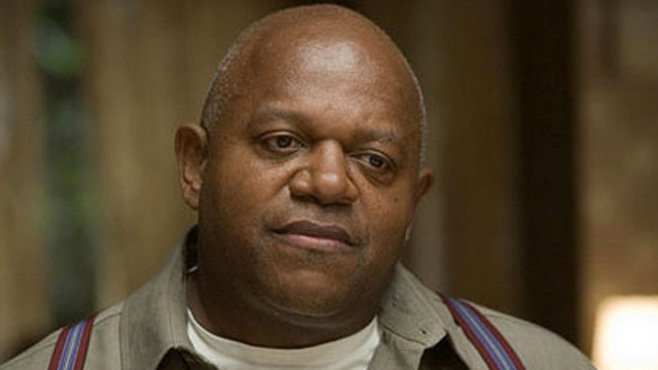 Life hasn't always been smooth for Charles, at the age of 17 he decided to drop his education in favor of chasing his dreams of becoming a boxer. However, he got into a fight with a young man and stabbed him, mortally wounding him. Charles contested that the violent act has been one of self-defense but he was found guilty of manslaughter and was sentenced to 7 years behind bars.
4. Rebecca Gayheart
Rebecca Gayheart is not only an actress but a model who has a bit of experience on the darker side of the screen. Having played parts in Scream 2 and Vanished to name a few.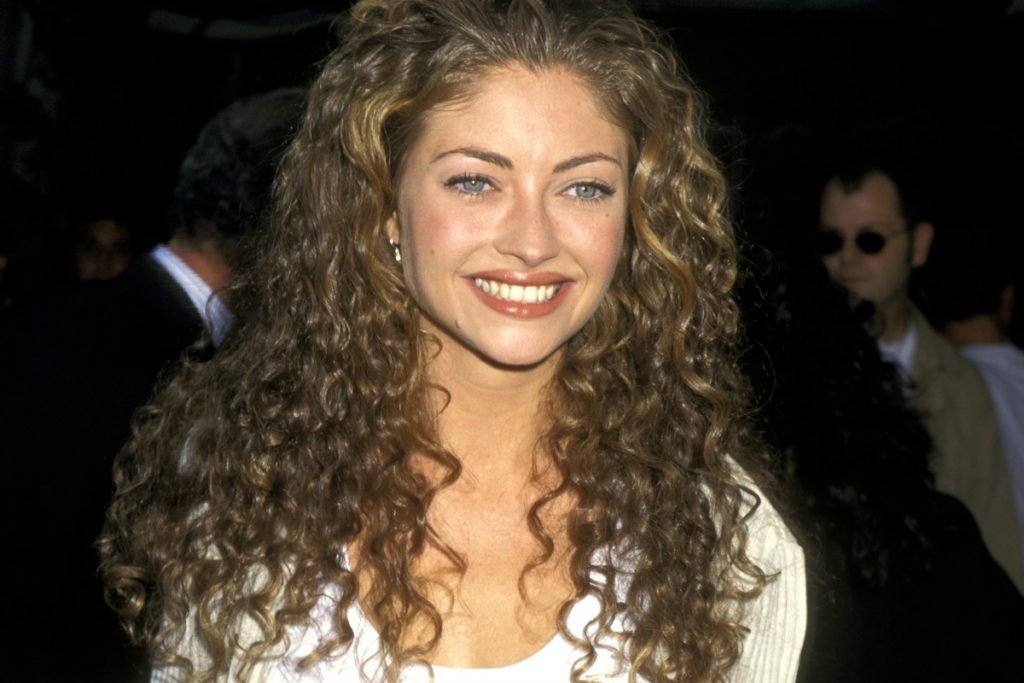 It was no secret that Rebecca was hard working and on her way to a successful acting career but on June 13, 2001, Rebecca had an experience that would change her life forever.
While driving her car through Los Angeles a 9-year-old walked across the street and right into Rebecca's path. Unfortunately, she was unable to stop in time and she struck the young boy who died of his injuries the following day.
Rebecca pled no contest to vehicular manslaughter and was sentenced to three years in probation along with suspended license, a fine and 750 hours of community service. Rebecca feels great remorse for the horrible accident and said she would care about the events from that day for the rest of her life. Rebecca has continued her career and was recently featured in Once upon a time in Hollywood.
3. Amy Locane
Amy Locane hasn't done much acting but she did have a role-playing Sandy Harling in the first season of Melrose Place, a well-known soap opera in 1992. She also played the Love interest to Johnny Depp in the 1990 cult classic Cry-baby among other roles and other productions, In 2006 Amy retired from acting after getting engaged and marrying in 2008, things seemed great from the outside.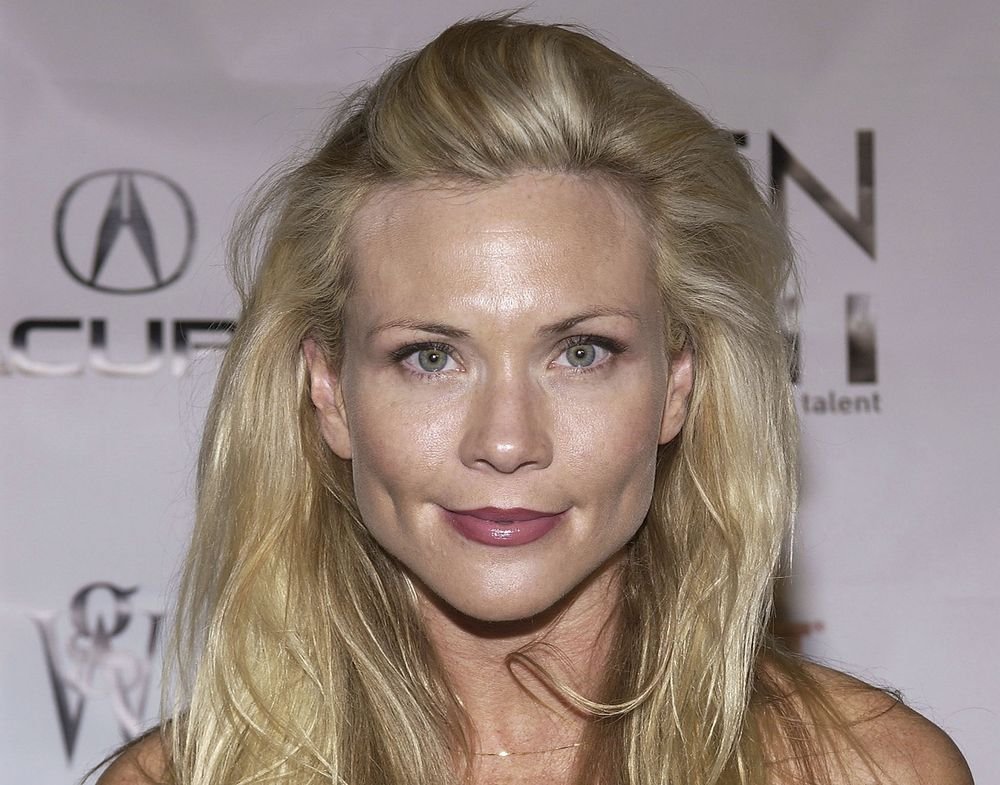 On June 27, 2010, Amy had been out drinking, while returning she came across an elderly couple who were returning into their driveway after spending time out of the house. Amy collided into their car, severely injuring the husband while killing his wife.
It was discovered that Amy's alcohol level was three times the legal limit at that time. Amy was eventually sentenced to three years in prison and was released on parole on June 12th, 2015.
2. Michael Massee
Michael Massee an actor known for playing The Gentleman in The Amazing Spiderman was first recognized in 1994 hit, The Crow, where he played the villain opposite the hero played by Brandon Lee the son of Bruce Lee. The Crow was shaping up nicely to skyrocket Brandon Lee to a-list status.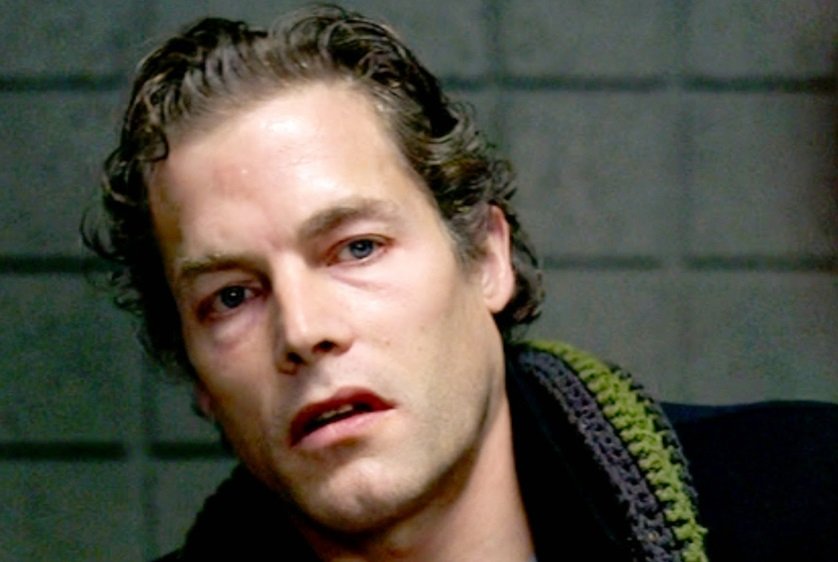 Unfortunately that all changed during the filming of a pivotal scene in which Brandon's character was to be shot with a 44 caliber revolver. During the shooting, the crew was on time constraints and placed a blank round in the barrel of the gun, not realizing that the lead tip of a previous dummy round was still lodged inside.
The gun was handed to Michael Massee in the scene played out just as rehearsed until the shot was fired at Brandon, sending the lead tip straight into his abdomen where it severed an artery. Brandon was rushed to hospital but after 6 hours of intensive surgery, he finally succumbed to his injuries.
The death was ruled accidental and Brandon's family and the crew mourned their loss but went on to complete and release the film in his honor. So he will be immortalized in film as he always had dreamed.
1. Johnny Lewis
Johnny Lewis was 28 years old and well on his way into his acting career. He was best known for playing Half-Sack Epps into the first two seasons of Sons of Anarchy. Johnny had troubling past having been involved in drugs and had been arrested three times between 2011 and 2012 for outbursts of violence and attempting to break into a person's house.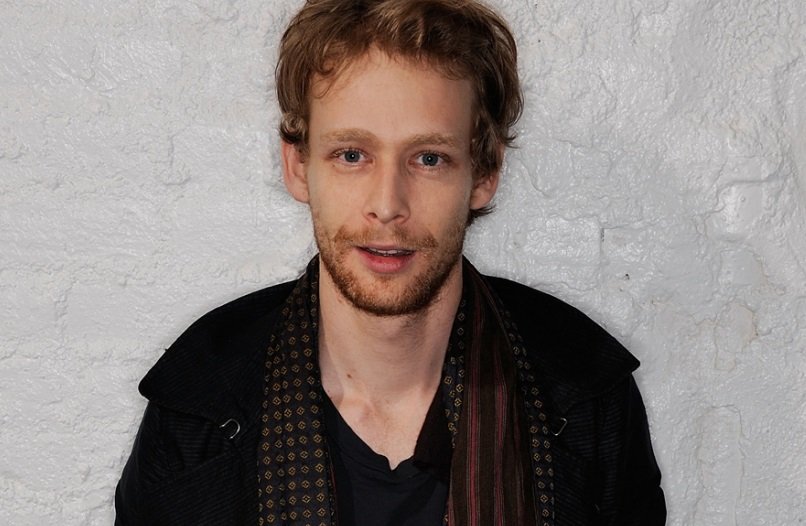 In 2011 Johnny suffered head injuries from a motorcycle accident but showed a great aversion to psychiatric treatment. On Sept 26th, 2012 Johnny broke into the Los Angeles home of his 81-year-old landlord, Katherine Davis. He entered her bedroom and began beating her, eventually strangling her to death. He then violently attacked Katherine's cat before killing and dismembering it.
Johnny eventually ended up on the roof of Catherine's garage and fell off and died on the pavement of her driveway. The coroner ruled Johnny's death as accidental and claimed that all tests indicated that Johnny had no drugs or alcohol in his system at the time of the murder and to this day his motive remains unknown.