Sometimes there are things that are disturbing and fascinating at the same time, same with the cases of children who went missing, but were found many years, or to be very least, months later. It may sound unbelievable, but around 2,300 children and adults are reported missing in U.S alone, every day. The statistics are sad and horrifying, but history has shown that there is always hope! To find the love ones years later after they had gone missing is truly a miracle for their family and friends, these stories of found lost children will prove that, sometimes, miracles do happen.
Xiao Yun was found 10 years later, playing Video games in Internet Cafes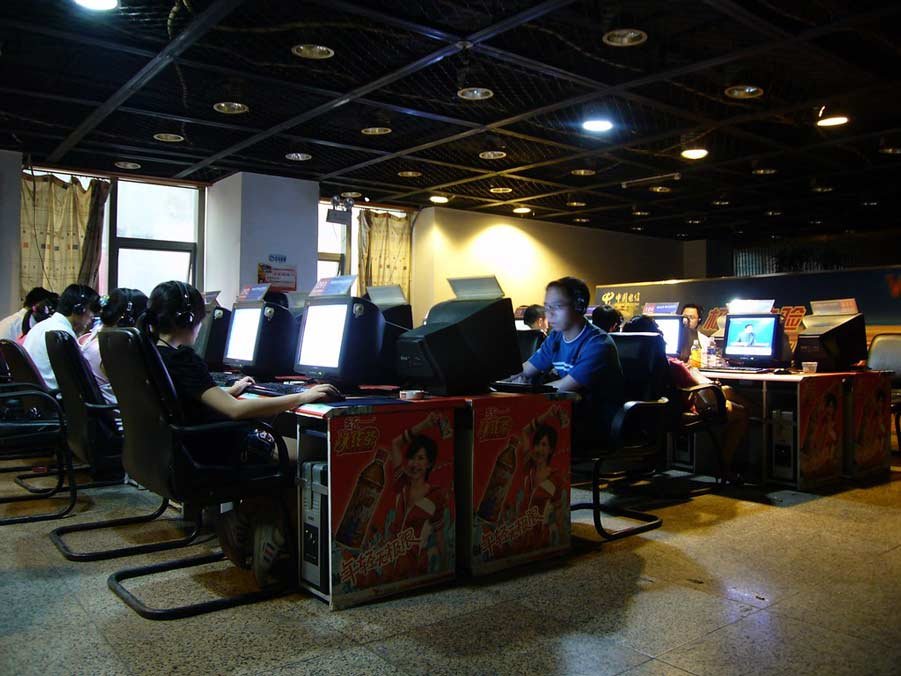 24-years-old, Xiao Yun went missing for almost 10 years, but was finally found. And guess what she was did in these 10 years ? She played Video Games ! Allegedly, she spend the decade almost living in Internet Cafes and playing multiplayer games, her favorite – CrossFire.
Xiao Yun was reported missing when she left her home after a quarrel with her parents from Zhejiang, a eastern province in China. When she didn't came back neither to be found, her parents assumed her dead.
Until police officers found her in an internet cafe, eventually she was brought up for questioning when she was caught using a fake ID card.
She slept mostly in cafes and bathhouses, and relied mostly on handouts from fellow cafe patrons and also worked as a cashier at some cafes to earn additional income.
Boko Haram Victim found Two Years Later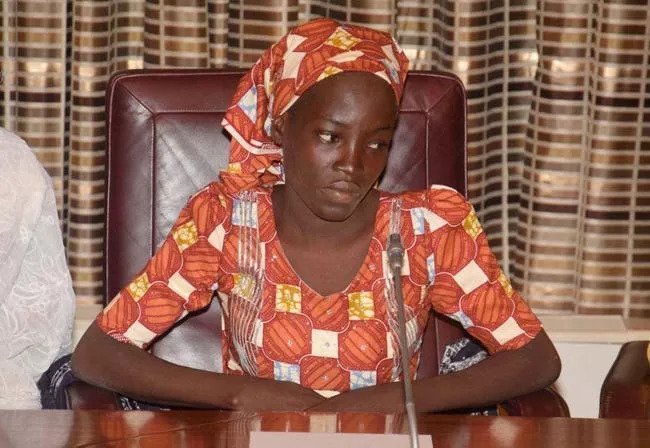 Boko Haram, a militant terrorist group in Nigeria, captured Amina Ali Nkeki along with more than 200 other Chibok girls in 2014. Two years later after the incident, one schoolgirl was found carrying a four months old baby. Amina was spotted and recognized by a member of the Civilian Joint Task Force, a vigilante group attempting to fight off the terrorists.
She was traveling with a member of Boko Haram when she was spotted, who claimed to be her husband. He was then arrested and Amina was brought together with her family. Aboku Gaji, a leader in the task force said: "When we arrived at the house.. I asked the mother to come and identify someone. The moment she saw her, she shouted her name: 'Amina, Amina!' She gave her the biggest hug ever as if they were going to roll on the ground, we had to stabilize them."
Julian Hernandez was missing for 13 years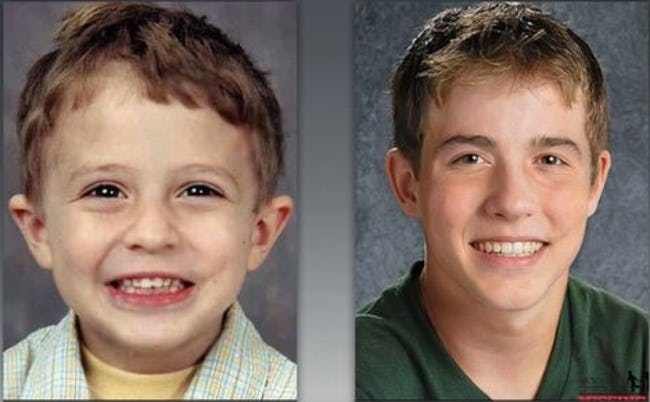 Julian Hernandez, now 18 was shocked when he found himself on the National Center for Missing and Exploited Children database. He never realized that he had been missing since 2002, until he discovered his status himself.
Julian was living with his father under another name for more than 13 years. In 2002, Julian's mother told police that his father had supposedly taken the five-year-old to preschool, but they never returned. It wasn't until Julian began applying to colleges that he realized that the Social Security number his father game him was fake.
His father was charged with tampering with records and kidnapping his own child in 2002.
Steven Stayner was held captive for 8 years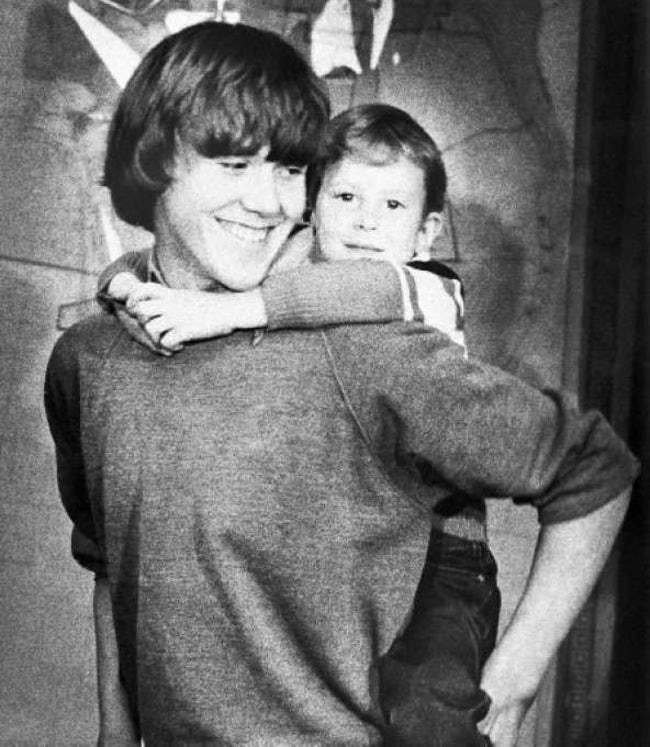 On 4 December 1972, a -year-old, Steven Stayner was kidnapped in Meced, CA, by a man named Kenneth Parnell. Parnell kept Steven captive for almost 8 years, during which he repeatedly assaulted and tortured Steven, not only this, he also brainwashed him thinking that his parents gave him his legal custody as they couldn't afford the expenses of raising so many children. Parnell somehow, successfully enrolled Steven in a school, with a name changed.
Parnell lost interest in Steven as he grew up and started looking for a younger kid to kidnap. He then kidnapped a 5-year-old, Timmy White. Motivated in part by the young boy's distress, Stayner decided to return the boy to his parents.
One night, while Parnell was away at his night security job, Stayner left along with Timmy and hitchhiked into Ukiah, but was unable to locate White's house. He then decided to have White walk into the police station and ask for help, without him. But eventually, a police officer spotted and detained both of them. Stayner immediately identified White and then revealed his own true identity and story. He said "I know my first name is Steven", but was unable to remember his last name.
Steven Stayner was returned to his family, and Kenneth Parnell was sentenced for only 7 years in prison, and he was on parol after 5 years.
Steven left his family as a child, but returned back as an adult, this led Steven unable to have a relationship with his father due to the perception that he had of Steven's assault.
In an interview, Steven said: "I returned almost a grown man and yet my parents saw me at first as their 7-year-old. After they stopped trying to teach me the fundamentals all over again, it got better. But why doesn't my dad hug me anymore? Everything has changed. Sometimes I blame myself. I don't know sometimes if I should have come home. Would I have been better off if I didn't?"
Steven was 24-year-old when he died of fatal head injuries, after crashing into a car on his motorcycle.
Jaycee Lee Dugard was held captive for 18 years, in a backyard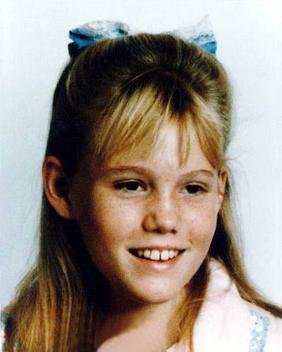 Jaycee Dugard, an 11-year-old was kidnapped while she was walking to the school bus in Lake Tahoe, California in 1991. Phillip and Nancy Garrido had been prowling for a young girl to take, when they noticed young Jaycee. Phillip then shot Jaycee with a stun gun, and she was dragged into their car. taking her to their home where they kept her in a shed, for 18 years! She was sexually assaulted multiple times and was impregnated twice by Garrido, once when she was 14 years old and one at 17 years age.
Garrido was earning a living through a small printing business, but eventually became a religious fanatic, launching a website and a machine through which he would ostensibly convey divine messages, as part of his God's Desire organization.
In August 2009, Garrido was seen acting weirdly with two young girls whom he claimed were his daughters, UC Barkeley security officers then conducted a background check in August 2009. found that Garrido, in fact, had no children. Investigators were called to search his home where Dugard and her meager living situation in the back yard were discovered. Garrido was arrested, and Dugard was returned to her family in 2009. He was sentenced 431 years in prison, while his wife received 36 years.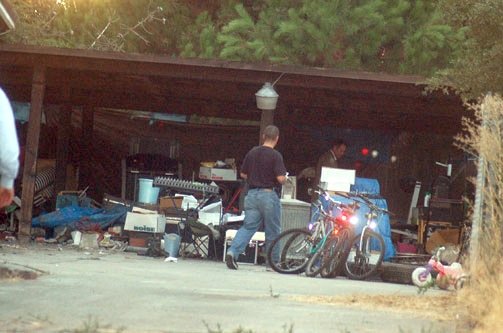 Richard Wayne Landers was found 19 Years Later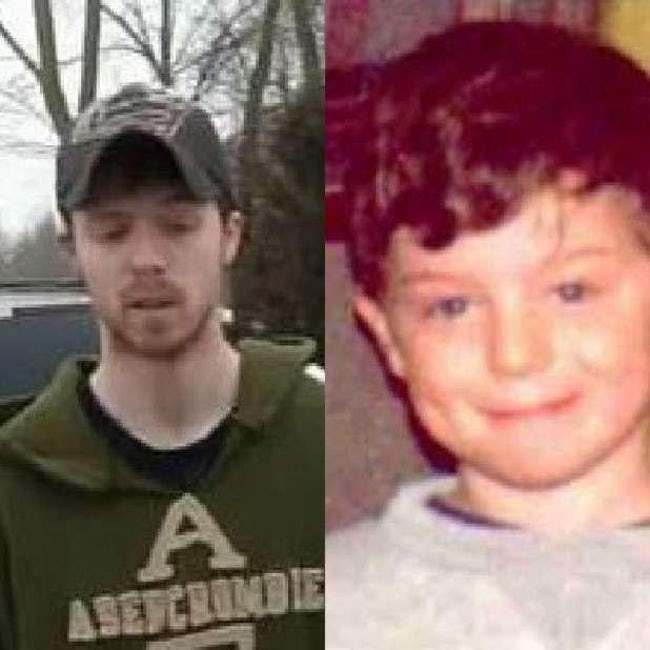 Landers paternal grandparents abducted him when he was 5 years old, and he was found living with them in a small town in Minnesota, 19 years later under an assumed name, Michael Jeff Lenders.
Landers defended his grandparents through a Facebook post, saying he was "right where I needed to be". Landers was abducted from his homeless mother and stepfather who were living in a car.
Natasha Ryan Was Missing for Five Years, assumed dead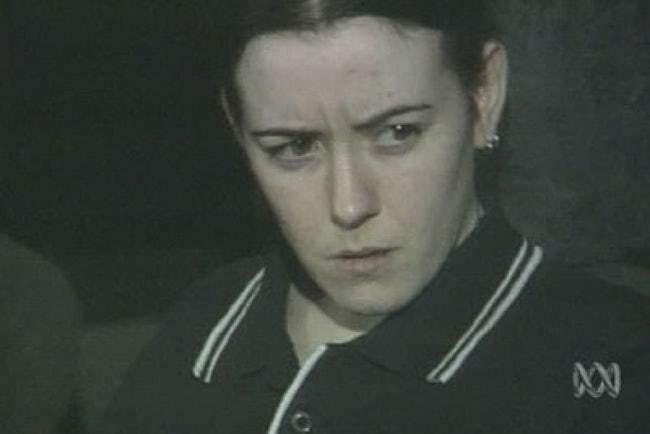 In 1998, Natasha Ryan disappeared from her home in Australia, nowhere to be found. She was found alive, while 51-years-old Leonard Fraser was already on trial for her murder and she was assumed dead.
Natasha was just hiding out at her boyfriend's house, for FIVE years ! Natasha allegedly revealed that she was not allowed to see her boyfriend, and decided to go against her mother and shack up with him. When her parents thought that she had met a terrible fate, it server her purposes as no one would go looking for a dead person.
The two since reconciled, and Natasha Married her boyfriend in 2008.
Gregory Jean Was Found Behind a Wall After Four Years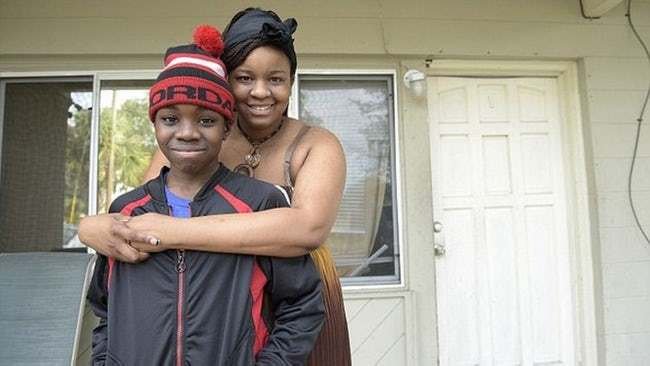 Gregory Jean Jr. a 13-year-old boy who had been missing for four years was found hidden behind a false wall in his home. Boy's father, Gregory Jean Sr. aged 37 years, and stepmother, 42-year-old Samantha Joy Davis were arrested and charged with false imprisonment, cruelty to children, and obstruction.
Abducted in 2002, found 4 years later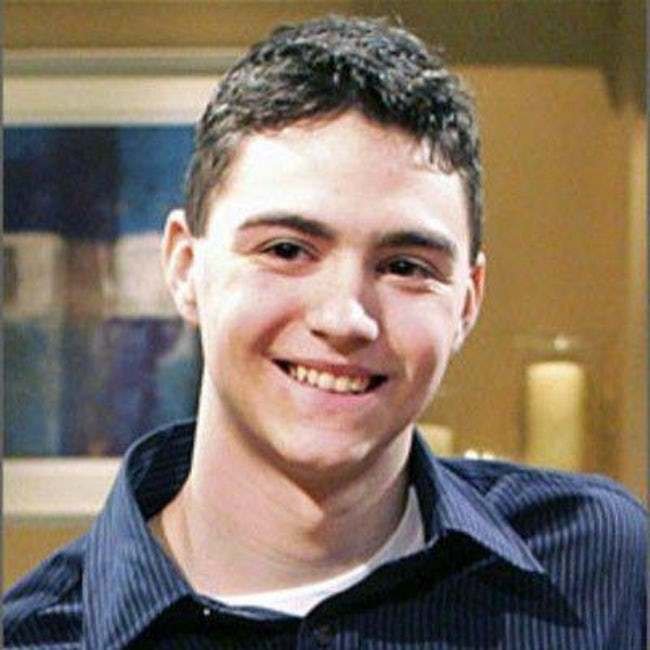 Shawn Hornbeck, an 11 year old was kidnapped while he was riding his bike near his home in Missouri. Shawn was found four years later of his abduction, living in an apartment with a man named Michael J. Devlin, a Pizza restaurant manager, in St. Louis.
After Hornbeck was rescued, it was learned he had often been seen, albeit unrecognized, in public. He had a girlfriend, often walked around a local shopping mall and even spoke with a police officer when his bicycle (not the one he was riding when abducted) was stolen.
Possibly most heartbreaking, he posted a message on the website his parents had put up in hopes of gaining clues to his disappearance, asking them how long they would keep looking for him and signing his post under the name Shawn Devlin.
While many questioned why Hornbeck had not attempted to escape during his years of captivity, experts said Devlin had kept the boy under his control through fear and threats of death if he ever revealed his whereabouts.
Hornbeck and Ownby were discovered after police noticed Devlin's white pickup truck in the apartment complex parking lot. The truck matched a description given by 15-year-old Mitchell Hults of a vehicle he spotted in the vicinity of Ownby's abduction.
Devlin was stabbed and wounded while awaiting trial. He has since been sentenced to three life terms.
Went missing from U.S, found in Mexico 9 years later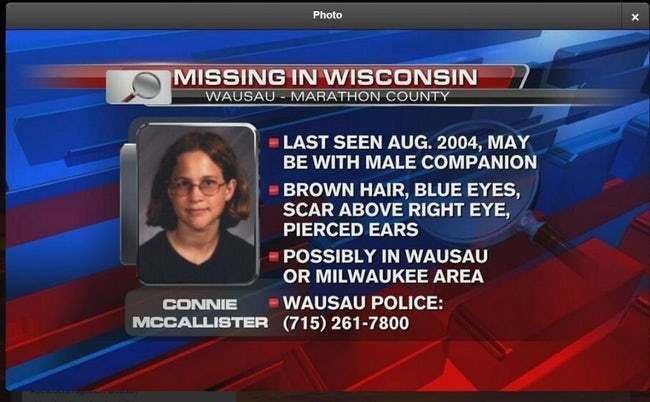 Connie McCallister was a 16-year-old honor roll student when she vanished from her Wisconsin home in 2004. In 2013, she was located safe in Mexico, married to another man and with three children. McCallister told authorities that she was drugged by her then-boyfriend and swept away to Mexico, his home country.
McCallister was able to return to the U.S in 2014, after confessing who she was to an American missionary in the town where she was living. She was then able to make contact with her family after 10 years, and eventually returned home.
A Man Thought to Be the Victim of John Wayne Gacy Found Alive 41 Years Later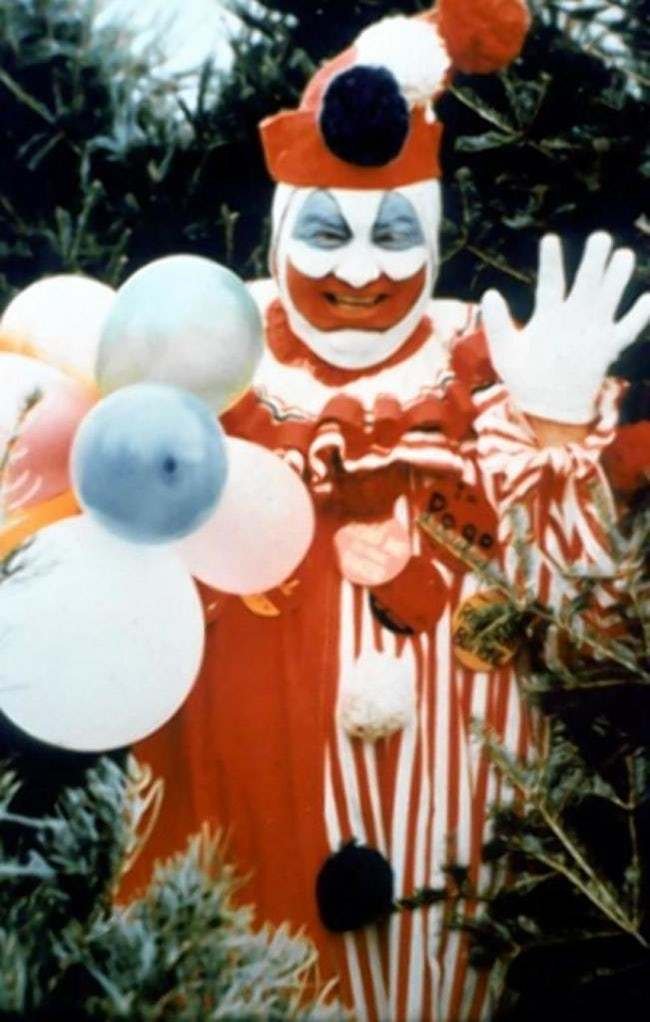 Robert Hutton was reported missing in 1972, when he was 21 years old, after telling his mother he was traveling from New York to California. His family never heard from him again, and law enforcement agencies closed the missing-person case after several years of trying to locate him. Since he was hitchhiking through Illinois when serial killer John Wayne Gacy was active, authorities surmised Hutton fell victim to the murderer.
Hutton said he had gotten caught up in the "lifestyle of the 70s" and had tried to contact his family in the '80s and '90s but had trouble tracking them down. Strangely enough, Hutton isn't the only presumed victim of Gacy to be found alive. Five more missing men thought to have been killed by Gacy have also been located unharmed 40-plus years later.
Now that you have read about 10 Lost Children, you might like reading about these 10 Famous People Who Disappeared Mysteriously. You might also like reading about 10 Chilling Messages sent moments before death.