Rosalynn McGinnis, who was 12 years old at the time, was abducted by her stepfather in 1997. During her captivity in Mexico, she gave birth to nine children, all fathered by her stepfather. After nearly two decades of daily abuse, she finally managed to escape.
Abduction of Rosalynn McGinnis
On January 31, 1997, Henri Piette, who was married to Rosalynn McGinnis' mother, was unhappy with the couple's divorce. In retaliation, he picked up 11-year-old Rosalynn from her middle school and drove her to a hotel room about two hours away.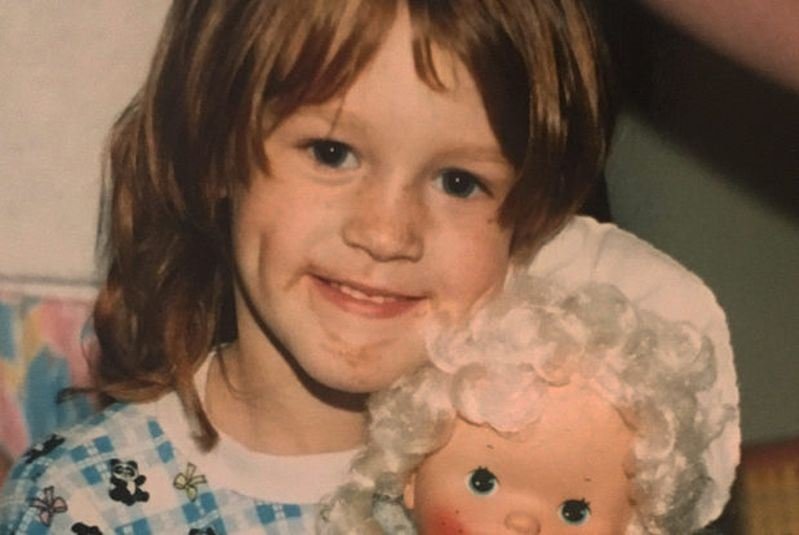 There, he dyed her hair, made her wear glasses, and informed her that she would now be using a new identity. They continued to move from one hotel to another before eventually settling in Mexico.
Piette Forced His 15-year-old son to Perform The Marriage Ceremony
Henri Piette's manipulation of Rosalynn McGinnis began months before he abducted her. He conducted an unofficial "wedding ceremony" for the two of them in the back of a van, even forcing his 15-year-old son to act as priest and witness. This disturbing event took place just one day before Piette was supposed to marry Rosalynn's mother.
Piette first met Rosalynn's mother, who was single and had divorced Rosalynn's biological father, while she was handing out fliers for a neighborhood watch in Missouri. He then relocated the entire family to Oklahoma when Rosalynn was 10 years old, starting the process of grooming her for the abduction.
Rosalynn Gave Birth To Nine Children
During the 19 years of her abduction and captivity at the hands of Henri Piette, Rosalynn McGinnis gave birth to 9 of his children. Unfortunately, none of the children were aware of the ordeal their mother was undergoing.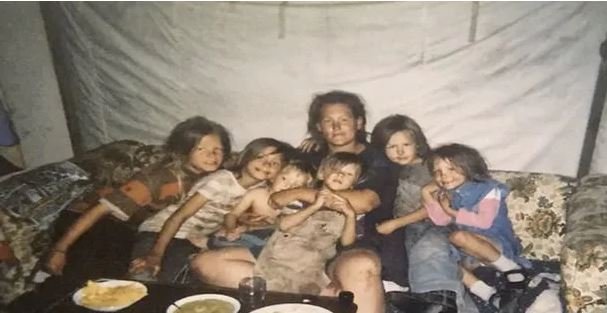 In order to protect her children from the traumatic reality, Rosalynn concealed her kidnapping and abuse and raised them in Piette's home. Despite suffering silently from the abuse and torture that had become a regular part of her life, she tried to maintain a normal home environment for her children. It wasn't until they had all fled from Piette that the truth about their father and their fate was revealed to them.
Rosalynn attempted to escape from the physically and sexually abusive Henri Piette on several occasions.
Piette Kidnapped Rosalynn From Her Home
Rosalynn McGinnis was kidnapped while walking home from school in January 1997. She was only 12 years old at the time. McGinnis' mother was living in a women's shelter with her children, including Rosalynn, in the days leading up to her kidnapping after her husband allegedly beat her.
Piette lured Rosalynn McGinnis into a van as she was leaving her middle school in Wagoner, turning her life upside down. He then forcibly took her on a journey across Oklahoma, staying in tents and constantly moving around the country. However, they would return to Oklahoma at times, where Rosalynn was made to send letters to her family to give the illusion that they were still in the state. For the next 20 years, McGinnis suffered from daily assaults at the hands of Piette.
The Abuse Began When She was 11
Piette began sexually assaulting Rosalynn at her Wagoner, Oklahoma, home when she was only 11 years old. Piette would force himself on her and climb into her bunk bed. Piette was an absolute monster, and he was assaulting Rosalynn's mother at the same time.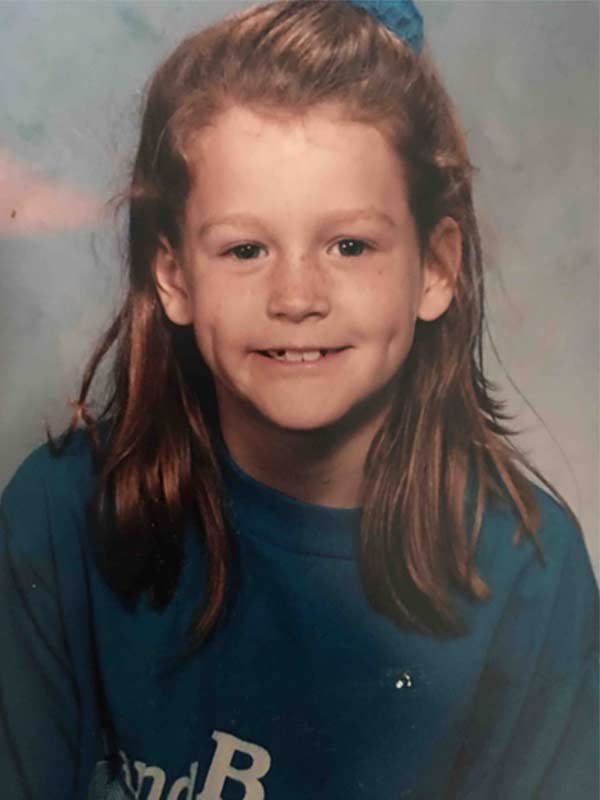 Rosalynn and her mother tried numerous times to flee their home, but one day they gave up and found a woman's shelter where they began to rebuild their lives.
The Brutality Continued
Piette made Rosalynn, 12, his children's "new mother," as if the kidnapping wasn't enough. Piette and her family traveled through several states in the United States before deciding to leave for good and head to Mexico.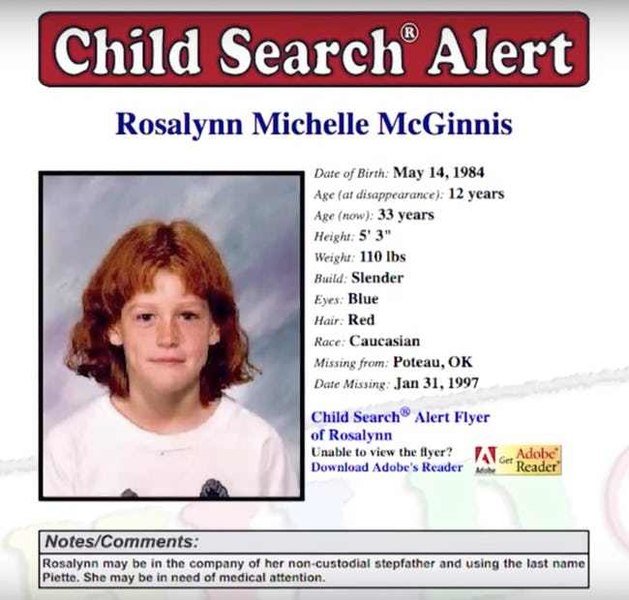 When the "new family" arrived in Mexico, they settled in a small tent in a rural village, only visiting larger towns to beg for money.
Rosalynn was unable to support herself and the other children, so Piette forced her to adopt a fake identity and begin begging on the streets. She eventually learned to make some homemade items, such as honey and ice cream, so she wouldn't have to beg on the streets.
She Was Missing For 19 years
Rosalynn McGinnis, 12, had a difficult life because she was forced to give birth to nine of Piette's children while receiving no medical care. To make matters worse, she spent her entire life with him being raped, stabbed, beaten with baseball bats, and choked on a daily basis.
In fact, "[Rosalynn] stated that she was sexually assaulted multiple times a day almost every day while she was with Piette," and Piette's own children even came forward to confirm that they had witnessed the terrible treatment and sexual assault of Rosalynn during her kidnapping.
Rosalynn was finally brave enough, at the age of 33, to flee with eight of her nine children in June of 2016; her oldest child had already escaped.
The Help in the Supermarket
Rosalynn recalled the moment she was saved in an interview with The Dr. Oz Show, Rosalynn recalled how she escaped after being helped by a couple in the supermarket.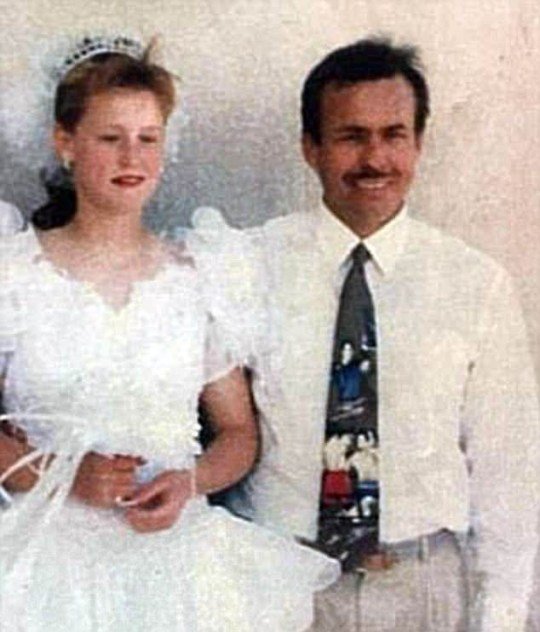 Rosalynn told the show that they were in the grocery store, and the couple who had saved them was in line behind them. Rosalynn was short on cash, so the couple paid the bills.
Rosalynn stated that the couple became suspicious when they noticed the age difference between her and Piette, as well as the children.
The couple asked them "where we lived" but Piette always kept people away.
After Piette rushed them out of the store, the couple approached her outside, the woman telling her "If you can ever get away, I'll help you."
Rosalynn stated that the woman's words inspired her to continue on and escape the tent in which their family was living.
Rosalynn said she didn't realize the extent of her abuse until she was kidnapped. She also commented on the situation her children were put in, her first child was 15 and was subjected to daily sexual assaults.
"I knew that if I didn't get out of there, I'd either go insane or end up dying and leaving my kids with that man," McGinnis later explained in an interview. Despite the fact that one of McGinnis's sons had escaped the previous year, they were eventually reunited after she escaped with her remaining eight children. "As a result of this predator's abuse, my children and I suffer on a daily basis," she said.
The Escape Plan to Flee with Her Children
Rosalynn was finally able to flee with eight of her children while recovering from improvised gallbladder surgery after spending 19 years in hell. She explained:
"I knew that if I didn't get out of there, I'd either go insane or I would end up dying and leaving my kids with that man."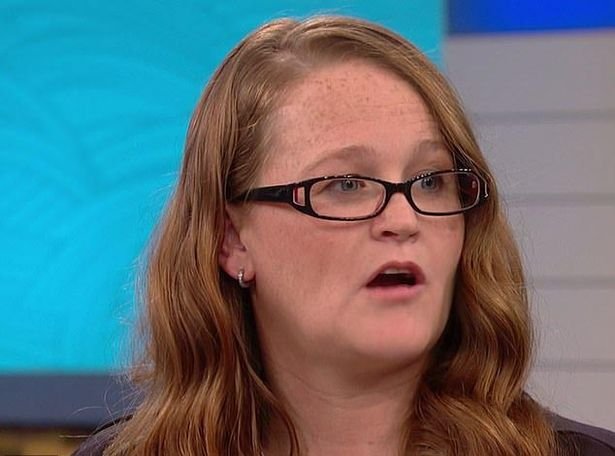 She devised an escape strategy after realizing how dire the situation was. She gathered all the money she could find to pay for a taxi to take her and her children to the US Embassy in Oaxaca City, Mexico, in the hopes of gaining entry into the country.
Getting out of the hellhole was only the beginning, but recovering from everything she had been through would be a monumental task for the mother of nine.
It's hard to describe when you've been through so much trauma in your life, especially when the man who did this to you is not caught. You're always looking over your shoulder thinking that he's going to show up and take you again.
The End Of Henri Piette
Authorities were on a hunt for several months before finally catching the monster Henri Piette. In September 2017, Piette tried to obtain a passport to the US from the US Embassy in Mexico City, and that was the end of his daily assaults.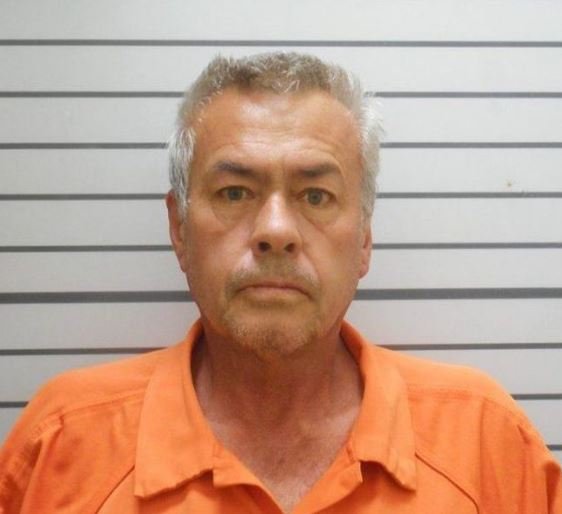 Piette was arrested when he tried to obtain the passport and was taken back to the US.
Piette was charged with "lewd molestation, first-degree rape of a victim under age 14 and child abuse by injury." Not only that he is believed to have been tied to criminal organizations in Mexico and Central America, adding potential charges to his case.
Henri Piette Denied All The Claims
Officers in Oklahoma decided to press charges against Piette for his abuse of Rosalynn in December 2017. He was also charged with first-degree rape of a juvenile under the age of 14, as well as child abuse by injury.
He spoke to a local news station after he was sent back to the US in October 2017. "Ninety-nine percent of them are lies. I'm telling the truth."
He also mentioned that he never harmed her and never raped any of his children and when he had sex with her it was not illegal because she was his "wife."
He started making stories about his children that "his children were involved in the Mexican mafia, and they do not like him, which is why they made up stories about him," he suggested that Rosalynn had an influence on them and that she turned them against her.
Henri Piette was Sentenced to Life in Prison
On Feb 20, 2020, Henri Michelle Piette was sentenced to life in federal prison. Piette will serve life in prison for kidnapping and 30 years for traveling with the intent to engage in sexual acts with a juvenile.
He was also ordered to pay a $50,000 fine and $50,067 in restitution to his victim, Rosalynn McGinnis.
Rosalynn McGinnis Now Hopes To Study Criminal Law
Thanks to the help Rosalynn got, she and her children have begun their recovery. One of their relatives helped to set up a GoFundMe page to raise money for them.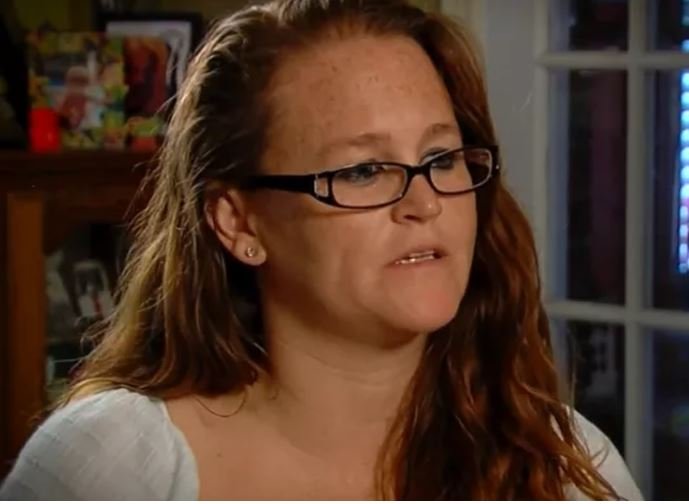 Rosalynn, now 35 hope to be able to begin studying criminal law in order to solve other missing person cases and help other children like her avoid the same fate as her:
"Many of these cases are of children who became adults and lost hope, feel forgotten, and are still suffering. I know their need to be saved because I dreamed of someone finding me… My children and I suffer daily as a result of this predator's abuse. Now, we look forward to continuing our newfound life of freedom, and moving forward, having a lifetime of happiness and success."
She now lives with her children in Missouri.
---