A Russian father who allegedly killed his friend after discovering video of him raping his eight-year-old daughter has been released from custody, amid calls not to charge him with murder.
Vyacheslav M, a 34-year-old factory worker, was drinking with his friend Oleg Sviridov, 32, when he allegedly saw a video of his daughter being abused on Sviridov's phone.
Vyacheslav confronted Sviridov, who fled, but was eventually apprehended by the distraught father, who stabbed him to death.
The murderer has been released from jail and placed under house arrest for two months while an investigation is conducted.
Normally, suspected murderers would not be released, but there has been a groundswell of public support for the father, including from prominent journalists on Russia's tightly controlled broadcast news.
Sviridov's phone, according to authorities, contained more footage of him abusing other children in Vintai village in Russia's southwestern Samara region.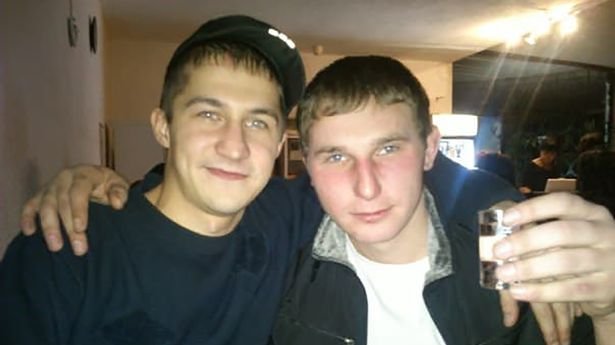 One of his alleged victims was later revealed to be the daughter of his former live-in partner.
'From her first marriage, the woman had a daughter,' a friend told Moskovsky Komsomolets.
'It has now been revealed that he was abusing the child.'
The ex-lover had no idea, according to a woman friend who had known Sviridov for more than 15 years.
'She is a wonderful, caring mother,' she said. 'I can imagine how she feels now that the truth has been revealed…
'He was constantly seen in the village with the girls, the daughter of his partner and Vyacheslav's older daughter. It never occurred to anyone what he was doing with children.'
Police discovered Sviridov's body on Thursday, more than a week after Vyacheslav saw the abusive video.
Vyacheslav reported the rapes to local police, who launched a manhunt for Sviridov, but the father was able to locate the alleged child abuser before the cops.
Vyacheslav later told police that Sviridov'stumbled on the knife during a quarrel' in a nearby forest, claiming that he had not intentionally murdered him with the blade.
According to police sources, the deceased man's phone contained other sickening videos depicting violent rapes of other village girls between the ages of six and eleven.
According to the videos, the deceased suspect had been abusing children for five years before Vyacheslav discovered the footage on his phone.
Strangers helped not friends or relatives
Villagers in Russia have raised funds to hire a lawyer to defend a local man accused of murdering his best friend after discovering video of him raping his eight-year-old daughter.
'We have the money, thank you all,' said Vyachelsav's father following a fund-raiser to pay for a top lawyer.
'It was strangers from the village who helped, not friends or relatives.'
Locals in Russia's southwestern Samara region have started a petition demanding that the rocket engine factory worker be acquitted and not imprisoned after admitting to the murder.
'Sviridov fell asleep, and Vyacheslav took his mobile phone and decided to see what his friend was looking at,' the petition for Vyacheslav stated, alleging that he discovered a video of Sviridov sexually abusing his nine-year-old daughter.
'Every father would have done it [killed someone who was abusing their child].' This will serve as a model for everyone.
'As a result, we request patience from the executive branch, the Ministry of Internal Affairs, and the Investigative Committee.'
Vintai residents and online commenters have both demanded that Vyacheslav not face a murder charge. 'He is not a murderer; he protected his daughter and our children as well,' one resident said.
'Everyone is on his side, protecting children is the direct responsibility of parents.'