Corrina Smith, 59 had been told by her daughter that her husband Michael Baines, 80 had sexually assaulted her and her brother when they were children. Smith killed her husband by pouring boiling sugar water on him while he was sleeping.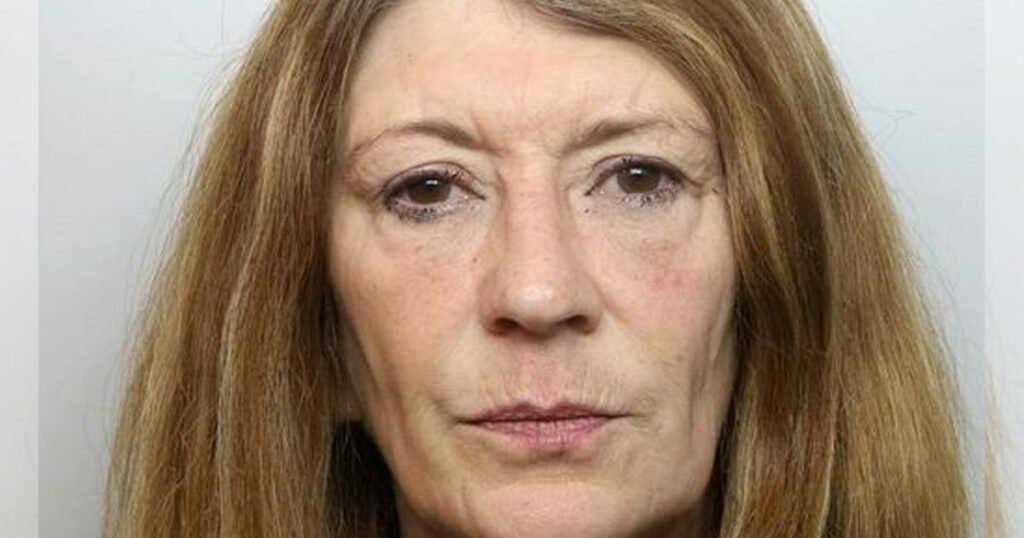 When Corinna Smith, 59, attacked Michael Baines, 81, in July 2020, she left him with 36 percent burns on his body and told a neighbor, "I think I've killed him."
Smith was described as angry and upset the day before the attack because of a rumor about her husband that she believed to be true.
Smith, also known as Corinna Baines, was also her husband's caregiver, according to the evidence presented in court.
Prosecutors claimed that adding sugar to water made the liquid "more viscous, thicker, and stickier so that it stays on the skin and causes greater damage, which is exactly what it did."
Smith was sentenced to life in prison with a minimum of 12 years at Chester Crown Court on Friday after being found guilty after a trial.
Corinna Smith, also known as Corinna Baines, 59, appeared in Chester Crown Court on Friday, July 9, and was sentenced to life in prison with a minimum of 12 years in prison.
Smith, of Highfield Road, Neston, had previously been convicted after a trial.
According to the jury, she mixed boiling water with three bags of sugar, leaving Michael Baines with 36% burns on his body.
The 80-year-old was taken to Whiston Hospital in critical condition in the early hours of Tuesday, July 14, 2020. He was treated for his injuries, but he died a month later – on Tuesday, August 18 – despite the best efforts of medical personnel.
According to reports, Smith's daughter informed her on July 13 of "devastating" allegations that her husband had committed sexual abuse against children "for many years."
This included a claim of child sexual abuse against Corinna Smith and Michael Baines's only child, Craig Baines, who tragically committed suicide at the age of 25 in 2007.
The Honourable Mrs Justice Amanda Yip DBE, the judge, said in her sentencing remarks: "He had been troubled prior to his death, and had been incarcerated for a serious assault.
"You and your family couldn't understand why Craig's life had taken this turn. He had told you that the man he attacked had been a pedophile and that he had touched him sexually."
"The day before Craig's death, he had been in some distress and had said: 'Mum, he's a pedophile'
"You assumed he was referring to the man he had assaulted. Craig appeared happier the next day, and you did not follow up on what he had said.
"You've been feeling guilty about this ever since. You blamed yourself for Craig's death despite the fact that you had no reason to.
"Your trial could not, and did not, investigate the veracity of the allegations leveled against your husband. The prosecution acknowledged that the allegations had been made and that you believed them. Without a doubt, the revelations were extremely upsetting for you."
Smith mixed the three bags of sugar with about two full kettles of boiling water late that night, a process that the court heard would have taken about 13 minutes.
Smith dashed to a neighbor's house to tell them what she had done after pouring boiling sugar water on her husband of 38 years.
By the time police arrived, she was "howling" in pain, according to defence barrister Mary Loram.
"Although the background provides some explanation as to why you did what you did, I am sure you know that it cannot provide an excuse," Justice Yip added.
Whatever you believed your husband had done, your actions cannot be justified in the least. You took Mr. Baines' life and caused his children and those who loved him great grief and shock. That is clear from his daughters' and your son's moving and dignified statements.
"Killing Mr Baines also removed any chance for the allegations to be tested." That deprived him of his right to a fair trial, despite the fact that everyone is presumed innocent until proven guilty.
"I have no doubt that this has caused Mr Baines' children untold pain." The allegations are unproven and remain unresolved. This is a terrible situation for the entire family. They bear no responsibility for any of this and deserve our deepest sympathies."
Mark Rhind, the prosecutor, stated that a number of victim personal statements from members of the family had been submitted to the court, outlining the distress they had experienced over the past year.
Sentencing, "I sentence you on the basis that your intention was to cause serious harm rather than to kill," said Justice Yip. Furthermore, that intention was formed while you were in distress.
"This was not a well-thought-out strategy." You used materials that you already had at home. I accept that your initial reaction was to call the police, and that your desire to harm your husband emerged later, when you were at home and reflecting on what you had been told.
"Corinna Smith, I sentence you to life in prison for the murder of Michael Baines." The minimum sentence will be 12 years, less the 166 days spent on remand in custody and 96 days credit for time spent on a qualifying curfew.
"That term represents the minimum period of time you will be required to serve; once served, there is no guarantee that you will be released at that time, or at any time thereafter."
"It will be up to the Parole Board to decide whether or not you are fit to be released."
"You must also understand that if and when you are released, you will be subject to licence for the rest of your life and may be recalled and detained again if you reoffend."