It's been over 20 years since 29-year-old single mother Patti Adkins seemingly vanished into thin air after leaving work at the Honda plant in Marysville, Ohio on June 29, 2001. But the details of her troubling case remain etched in the memories of those closest to her.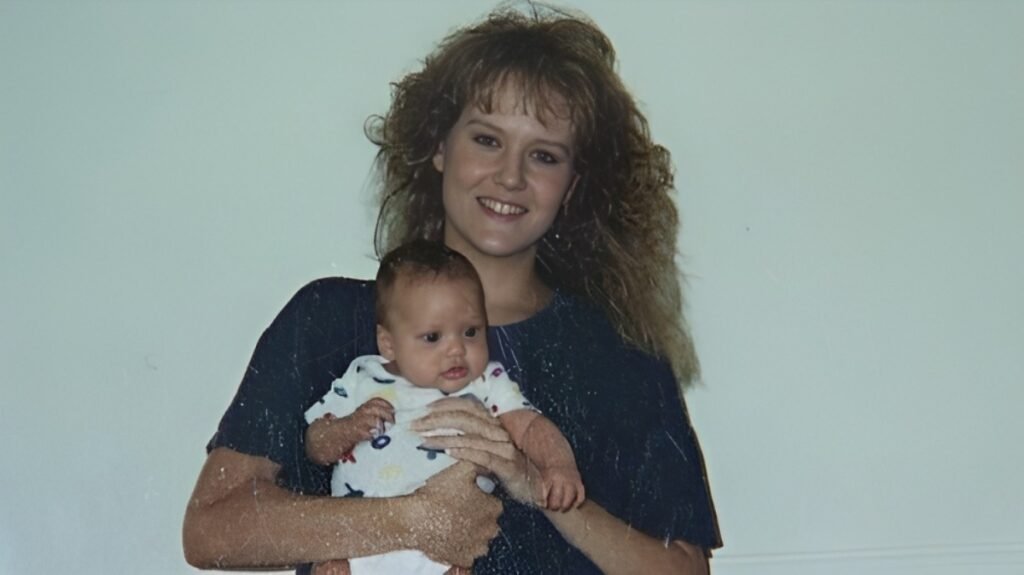 Patti was a dedicated employee at Honda, working her way up over a decade from an entry-level position to a supervisor role. She was known to always be the last one to leave her shift, making sure her production line was spotless before clocking out. But on that fateful night in 2001, Patti rushed out just seconds after the stroke of midnight—abandoning her normal routine. She darted straight towards a waiting truck in the parking lot, where her secret lover Brian Flowers was waiting for her.
That was the last verified sighting of Patti Adkins. Her worried family reported her missing days later when she never showed up to collect her young daughter. And the prime suspect in her disappearance? Her married coworker Brian Flowers, with whom she had been having a lengthy affair.
The Secret Affair Between Coworkers Patti Adkins and Brian Flowers
29-year-old Patti Adkins was a single mother supporting her young daughter by working at the local Honda automotive plant in Marysville, Ohio. She had been steadily employed there for over a decade. According to her coworkers and family, she was a kind, hard-working woman dedicated to raising her daughter.
It was at Honda where Patti met Brian Flowers, a married man with children. Despite this, Patti fell head over heels in love with Brian. They began a secret romantic affair which lasted for at least a year leading up to her disappearance.
41-year-old Brian Flowers worked on Patti's production line at Honda. But he kept his marriage a secret from Patti for the first six months of their relationship. Once she found out he was married with children, she pleaded with Brian to leave his wife. Brian refused but manipulated Patti's affection to continue their affair.
Coworkers noted that Brian and Patti often flirted at work. And Patti confided in her sisters and close friends about the intimate details of the relationship. She even gave her sister Brian's home phone number—strong evidence that the two were more than just casual coworkers.
Yet when later questioned by police, Brian repeatedly denied that he and Patti were romantically involved. He downplayed their relationship as merely friendly and claimed she had imagined or exaggerated their involvement. But the evidence indicates otherwise…
Patti Adkins Financially Supported Her Lover Brian Flowers
An essential component of Patti and Brian's secret relationship revolved around money. Due to their affair, Patti became financially entangled with Brian by showering him with gifts, loans, and cash amounting to nearly $90,000 in total funds.
Where did Patti get all this money from? In order to support her married boyfriend, she liquidated her entire 401K retirement account, took out a second mortgage on her home, sold off stock assets, and depleted her personal savings. All of these funds went directly to Brian over the course of their year-long affair.
Brian claimed the money was for his mechanic shop to buy out his brother-in-law's share of the business. Other times he said he needed it to hide from his wife, so she wouldn't take it in their eventual divorce. But there is no paper trail or evidence that Brian legitimately used Patti's money for these purposes.
The cash exchanges allowed the affair to be kept secret. But it also put Patti in a compromised position right before her disappearance. Phone records indicate she was becoming impatient and angry with Brian as the source funds dried up. She began demanding repayment on the loans she had given him.
Tensions Rising and a Trip Planned for Canada
In the months leading up to her disappearance, family members noticed Patti seemed stressed about money and visibly upset over Brian continuing to string her along. However, she remained enamored with him and hopeful he would leave his wife.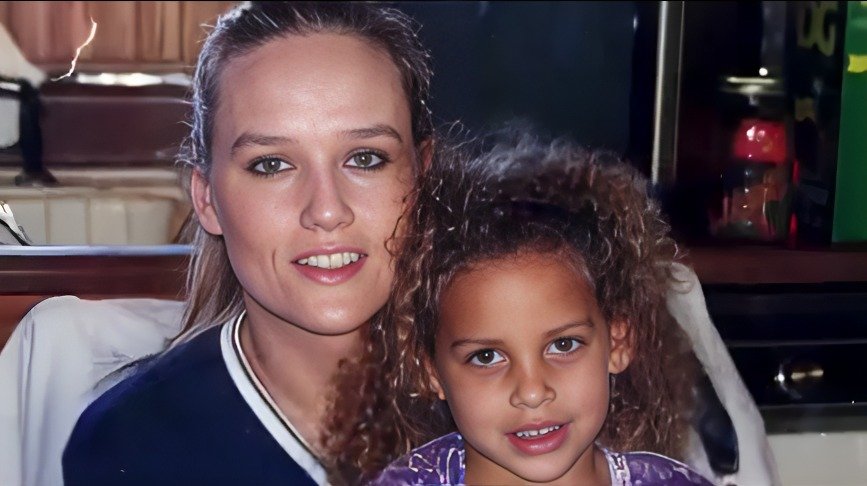 The week of July 4, 2001 was approaching, and both Patti and Brian had the holiday week off from work. Brian suggested a romantic getaway trip for just the two of them to Canada for the week. He claimed he had rented a remote cabin where they could finally be free to be together.
Patti excitedly told loved ones about the planned trip, which in her eyes signaled a major shift in their relationship. However, her family members were very suspicious of Brian's claims and urged Patti not to go. But she brushed off their warnings, convinced the Canada trip would launch her new life with Brian.
In preparation for the anticipated trip, Patti left her car at home on June 29th and arranged other transportation to get to work. She also arranged for her sister to pick up her daughter later in the week while she would be away. If Brian had no intentions of actually taking Patti to Canada, why did she make these arrangements?
The Night of Patti's Disappearance After Her Shift at Honda
On June 29, 2001, at approximately 3:30 PM, Patti Adkins clocked in for her usual shift at the Marysville Honda Plant. She was a supervisor for the assembly line, monitoring the team assembling the interior components of the vehicles.
Coworkers noted nothing unusual about Patti's behaviour that night. They said she seemed excited about having the upcoming week off for the July 4th holiday. For her entire shift, Brian Flowers was supposedly also working in a nearby section of the plant.
Exactly at midnight, Patti frantically clocked out and rushed out of the building in a hurry. This was uncharacteristic of her, as normally she stayed late to tidy up her work area. But on this night, she darted out right at midnight to the parking lot.
Surveillance footage showed her entering into a waiting pickup truck—confirmed to belong to Brian Flowers. The truck sped off into the night.
That was the last known sighting of Patti Adkins. So what exactly happened inside Brian's truck to make her disappear forever?
Brian's Suspicious Actions The Night Patti Vanished
When questioned by police, Brian said he gave a male coworker a ride home that night. The coworker (who was a friend of Brian's) confirmed this ride and said Patti was not in the truck.
According to Brian, they stopped at a Burger King restaurant before he dropped his coworker off at home in Canton, Ohio around 2:30 AM.
But Canton is only a 30-minute drive from the Marysville Honda plant. So why would this ride take over two hours?
The Burger King manager also informed police they would not have taken 45 minutes to fulfil a food order, despite Brian claiming they waited a long time for the food as an excuse for the lengthy ride.
At 2:30 AM, Brian returned home where his wife was waiting for him. She confirmed he had come home at that time. The next morning, she saw no signs he had ever left town.
So Brian was able to provide an alibi for his whereabouts that night. But the timeline does not seem to add up. The excessive drive time indicates he could have driven to a remote location to dispose of Patti's body before returning home.
Brian Repeatedly Denied an Affair and Refused to Cooperate
As soon as Patti's family reported her missing, Brian Flowers became the prime suspect. When questioned by both family and police, Brian adamantly denied having an affair with Patti or even being close friends with her. He claimed she had fabricated their whole relationship.
But authorities were sceptical of his claims. Why would a woman imagine a detailed year-long relationship complete with intimacy, gifts, and secret trips?
When police searched Brian's home and workplace, they uncovered evidence proving he did know Patti intimately:
Love letters written to Brian from Patti
Jewelry and a cellphone she had gifted him
Her missing work ID badge
A shirt from the Hard Rock Hotel in Florida where Patti had vacationed. She gave it to Brian as a souvenir of her trip.
Records show Patti had paid for a $ 1,000 cell phone for Brian.
Brian also failed a polygraph test administered by law enforcement. Shortly afterwards, he quit his job at the Honda plant where he met Patti. He refused to take any further lie-detector tests.
This mountain of evidence suggests Brian led a double life and was lying about his relationship with Patti Adkins in order to appear innocent in her disappearance.
A Suspicious Truck Bed Covering Used on the Night of Patti's Disappearance
One final damning piece of evidence? Brian Flowers purchased a truck bed cover known as a tonneau cover and used it on his pickup truck the night Patti vanished.
Tonneau covers are used to conceal the contents of the truck bed by creating a hidden compartment. Brian purchased this cover on the very same day June 29th, 2001 when Patti disappeared.
He admitted to getting the cover to transport boxes and tires for his side mechanic business. But the service manager at his auto shop stated Brian never hauled items in his truck that would require covering. This raised suspicion about his true motive for getting the speciality cover.
When police later located and tested the tonneau cover, it contained cat hair strands that matched Patti's pet cat Boomer. Brian could not explain why her pet's hair was trapped on the cover. The cover also had small spots of Brian's blood on it, which he claimed was from a work injury.
Based on this evidence, it seems plausible that Brian used the truck bed cover to transport Patti and conceal her body that tragic night, likely to a secondary location for disposal. He may have injured himself in the process, leading to the blood evidence.
The Tonneau cover provided Brian with an easy way to hide Patti's body while driving his coworker home to establish an alibi. He then had time to dispose of her body before returning home around 2:30 AM.
Ongoing Investigations Provide No Breakthroughs
In the 20+ years since Patti Adkins's disappearance, law enforcement has tirelessly pursued leads on what may have happened to her. Searches have been conducted on land, in ponds, and anywhere Brian Flowers had access to. Cadaver dogs at one point alerted to Brian's backyard, but no remains were found.
Some speculate that Patti's body may have been placed in an industrial drum at Brian's mechanic shop and later destroyed. However, there is no evidence yet to prove this theory. Without more physical evidence or a confession, Patti's case has gone cold.
Brian Flowers remains the prime suspect in her disappearance and presumed murder. But he maintains his innocence and refuses to provide further information that may incriminate him.
Patti's friends and family still hold out hope that one day, the circumstances around what happened to her that night after work will come to light. But for now, her case remains one of Ohio's most puzzling unsolved mysteries.
The bizarre actions of Brian Flowers before and after her disappearance point clearly to his involvement. But with no body or definitive evidence, he continues to walk free despite the dark cloud of suspicion that hangs over him.
Perhaps a witness will come forward or new evidence will arise that can finally provide answers. Until then, Patti Adkins and her loved ones will not see justice for a life cut short and for the secrets that died that night with her.
If you have any information on Patti Adkins' disappearance, please contact the Union County Sheriff's Office at 937-645-4110.
---
Read more from the website: