It's easy to understand: If someone does something really wrong like killing someone, they should go to jail for a long time. Usually, the people in charge of making sure bad people get punished do a good job all around the world. They make sure that the people who do bad things get what they deserve.
However, some individuals find a way to slip through the cracks, either due to mistakes made by the justice system or loopholes in the legal system. As a result, these terrifying killers are able to walk free among innocent civilians, despite the damage they have inflicted on society.
In this article, we will discuss 10 cases of killers who were released from prison under questionable circumstances. Despite committing terrible crimes, they were allowed to go free due to errors made during their trials or because of lenient sentences. These stories will surprise and disturb you, and they will make you wonder if our justice system is really fair and effective.
Issei Sagawa
Issei Sagawa, also known as Pang or The Kobe Cannibal, is a notorious Japanese murderer, cannibal, and necrophile who gained infamy for killing Renee Hartevelt in Paris in 1981. Despite his heinous crime, Issei is now living as a free man in Tokyo, due to a combination of legal loopholes and the influence of his wealthy father.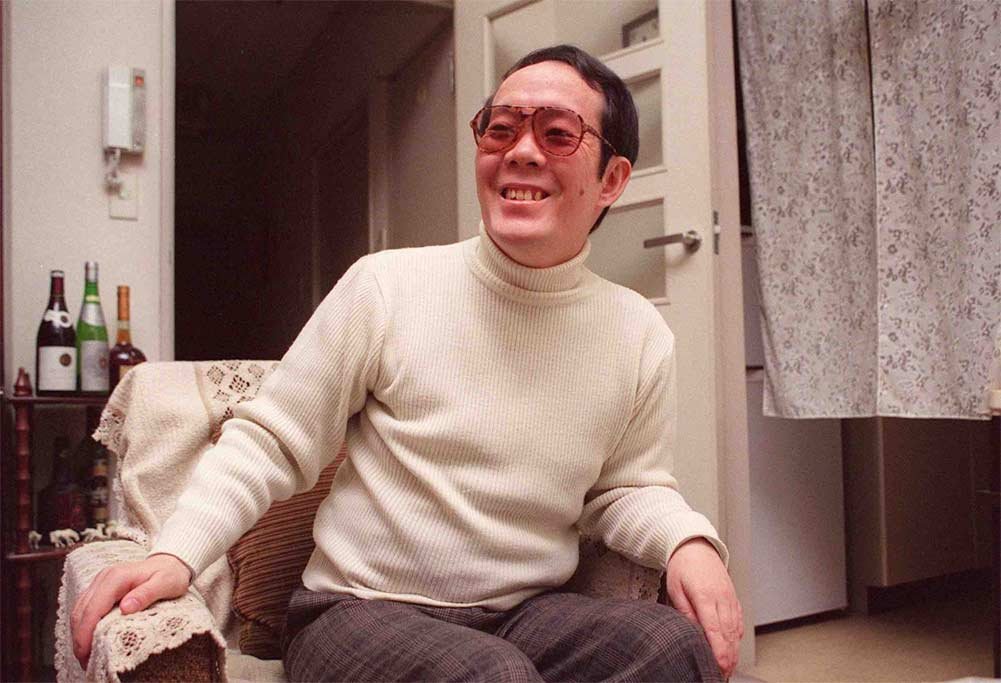 In 1981, Issei murdered his friend Renee Hartevelt in Paris and was subsequently arrested and held for two years while awaiting trial. However, with the help of his father's legal team, Issei was found to be legally sane but unfit to stand trial. As a result, the charges against him in France were dropped, and he was deported back to Japan.
Upon his arrival in Japan, Issei was committed to Matsuzawa hospital in Tokyo, where psychologists declared him sane and found that his sole motivation for murder was a sexual perversion. Due to the fact that the French court documents were sealed and not released to Japanese authorities, Issei could not be detained in Japan.
In 1986, Issei checked himself out of the hospital and has been free ever since. His account of the murder was even published in Japan under the title In the Fog, and the publicity surrounding the case likely contributed to the French authorities' decision to deport him.
Sagawa died of pneumonia on Nov. 24, 2022, and was given a funeral attended only by relatives, with no public ceremony planned, his younger brother and a friend said in a statement.
Mary Bell
While other little girls were playing with dolls and having sleepovers with their friends, Mary Bell was indulging in a far more sinister pastime – killing for fun. Born in 1957, Mary's childhood was marked by trauma and abuse, with claims that she was forced into sexual acts with men as young as four years old. These early experiences likely contributed to her descent into violence and criminality.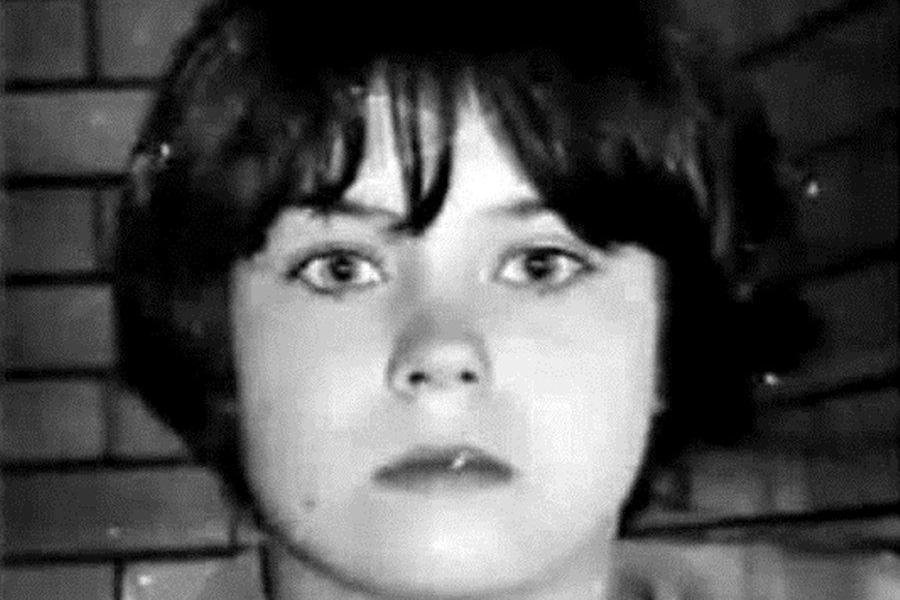 In 1968, at the age of 11, Mary was convicted of the manslaughter of Martin Brown and Brian Howe. Despite her young age, the court found that she had acted with "diminished responsibility" and was capable of understanding the nature of her actions. She was sentenced to life in prison but was released after serving only 12 years.
Upon her release, Mary was granted anonymity, allowing her to start a new life and leave her past behind. She is now in her 60s and is reported to be a grandmother. Despite her age and the passage of time, the memory of her crimes still haunts the public consciousness, and her case continues to raise important questions about how society should deal with child criminals.
Pedro Lopez
Pedro Alonso Lopez, also known as the Monster of the Andes, is a Colombian serial killer who is believed to have raped and killed hundreds of girls across Colombia, Peru, and Ecuador. He was found guilty of 110 murders in Ecuador in 1983, but he claimed to have committed more than 300 murders in total. All of his victims were young girls, with the majority being around 12 years of age.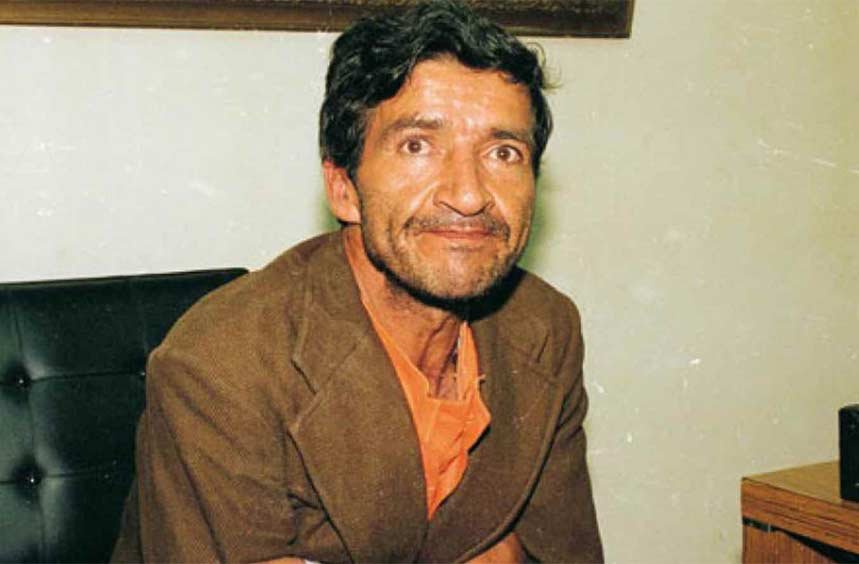 Lopez's reign of terror began in the 1970s, and he was eventually captured in 1980 in Ecuador, where he was found guilty of 110 murders. However, during his trial, Lopez also confessed to an additional 240 murders in Peru and Colombia, making his total number of victims around 350.
Despite the staggering number of murders he committed, Lopez was only given a 14-year sentence in a psychiatric facility, and was later released for "good behavior." This lenient sentence caused widespread outrage and raised questions about the effectiveness of the justice system in dealing with such heinous crimes.
Karla Homolka
Karla Leanne Homolka, also known as Leanne Teale, is a Canadian serial killer and rapist who, along with her husband Paul Bernardo, raped and killed at least three minors between 1990 and 1992. Homolka and Bernardo, who was known as the "Scarborough Rapist" due to a string of sexual assaults in the area, were dubbed the "Ken and Barbie Killers" due to their youthful appearance and affluent lifestyle.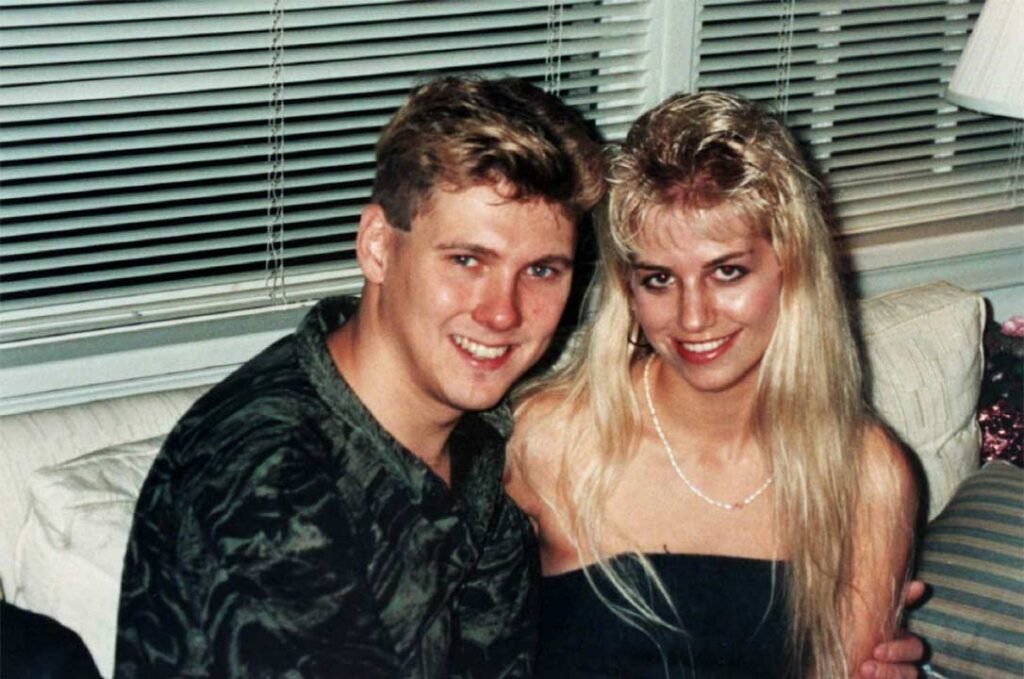 In a shocking turn of events, Homolka struck a plea bargain with the prosecution in 1993, in which she agreed to testify against her husband and plead guilty to manslaughter in exchange for a 12-year prison sentence. This plea deal caused public outrage, as many felt that Homolka had not been held fully accountable for her crimes.
Following her release from prison in 2005, Homolka settled in the province of Quebec, where she married Thierry Bordelais, the brother of her lawyer. She was granted a new identity and was able to start a new life, despite the immense damage she had caused to the families of her victims. She returned to Quebec in 2014.
Lynette Squeaky Fromme
Lynette Alice "Squeaky" Fromme was a member of the infamous Manson Family, a cult led by Charles Manson that committed a series of gruesome murders in the late 1960s. Despite her young age, Fromme was a known accomplice to murder and was one of the first members of the Manson Family to be sentenced.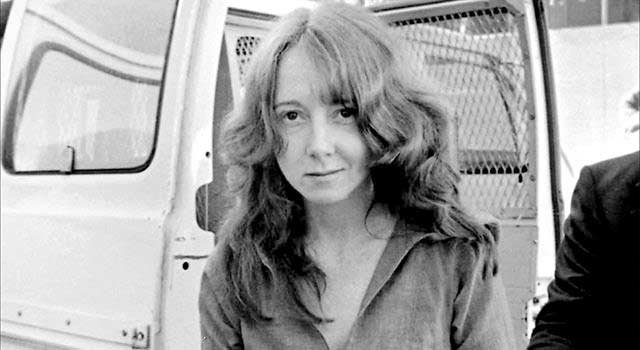 In 1975, Fromme attempted to assassinate her loyalty to Manson into an act of violence when she pointed a loaded gun at President Gerald R Ford. She was arrested, charged, and found guilty of attempting to assassinate the President, and was sentenced to life in prison.
Despite her conviction and life sentence, Fromme was paroled from prison on August 14, 2009. Since her release, Fromme has been living in Marcy, New York. Her release caused controversy and raised questions about the leniency of the criminal justice system towards members of the Manson Family and the potential danger they pose to society.
The Lainz Angels of Death
Maria Gruber, Irene Leidolf, Stephanija Meyer, and Waltraud Wagner were a group of Austrian nurses who were convicted of committing multiple murders between 1983 and 1989. The group, who worked together at the same hospital in Austria, were found guilty of killing at least 49 patients through the use of overdoses of morphine or by forcing water into the lungs.

The case came to light when a patient's family member became suspicious of the high number of deaths that occurred in the hospital during the time the four nurses worked there. An investigation was launched and they were eventually arrested and charged with multiple murders.
Despite the severity of their crimes, all four nurses were convicted of multiple murders and were sentenced to life in prison. However, by 2008, all four of them had been released from prison due to good behavior. This caused public outrage and raised questions about the justice system's ability to hold those who commit such heinous crimes accountable for their actions.
William Huff
William Huff was a convicted murderer who was found guilty of killing two Sierra Vista girls in 1967. On April 30, 1967, seven-year-old Cindy Clelland disappeared and her body was found three days later. She had been brutally strangled, mutilated, and disemboweled. On June 22, 1967, Janelle Haines was found dead in similar circumstances.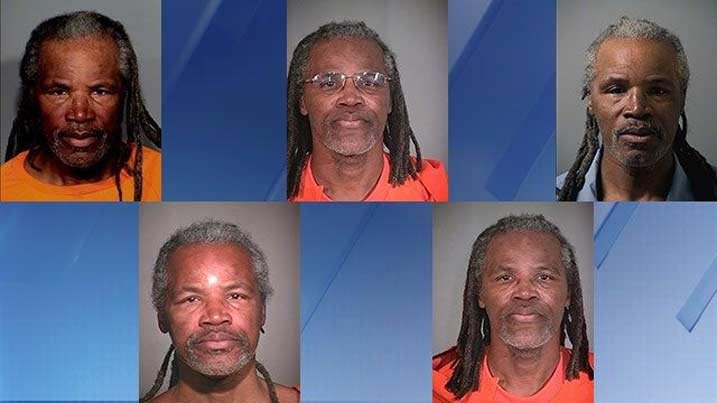 Huff pleaded guilty to a federal murder charge in the killing of Haines and received a life sentence. For the killing of Clelland, Huff received a 40-year-to-life sentence, with both sentences to be served concurrently. Despite the severity of his crimes, Huff was paroled in 2015 and now lives in a halfway house near an elementary school.
This case caused public outrage, as many felt that Huff should have remained behind bars for the rest of his life for the heinous crimes he committed. It also raised important questions about the parole system and the safety of the community.
Louis Van Schoor
Louis Van Schoor, also known as the "Station Strangler," is a South African mass murderer and former policeman and security guard who committed a series of murders between 1986 and 1989. He was found guilty of 39 counts of murder and is alleged to have killed as many as 100 people.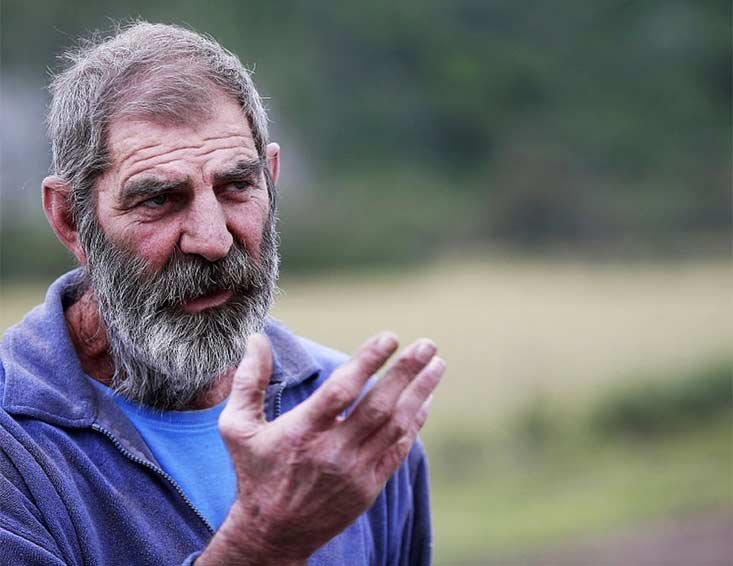 Van Schoor targeted victims in and around railway stations in the Cape Town area, using his position as a security guard to gain access to potential victims. He would lure them into secluded areas and strangle them, leaving their bodies in the vicinity of the railway stations.
In 1991, Van Schoor was sentenced to 91 years in prison for his crimes. However, in 2003, he was released on parole after serving just 12 years of his sentence, effectively translating into a 20-year prison term. He claimed that he had "done his time" and that he should be allowed to reintegrate into society.
Steve "Clem" Grogan
Steve Dennis "Clem" Grogan was a member of the infamous Manson Family, a cult led by Charles Manson that committed a series of gruesome murders in the late 1960s. In 1969, Grogan participated in the Tate/Labianca murders, which resulted in the deaths of seven people, including actress Sharon Tate.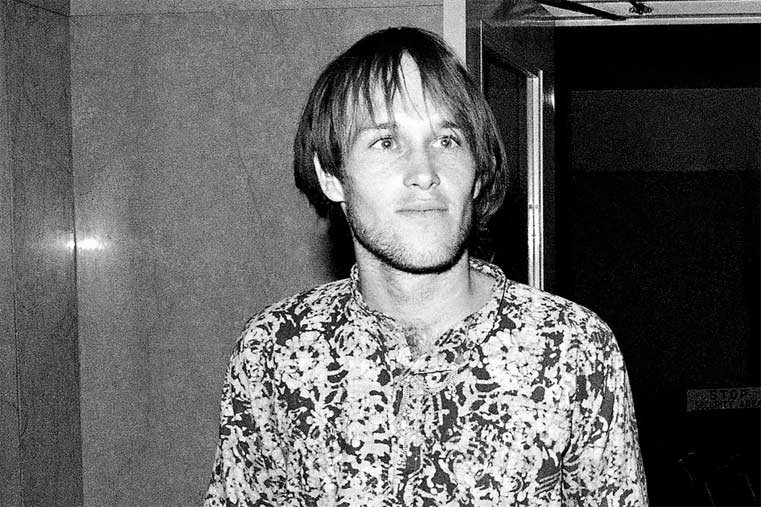 Grogan was originally sentenced to death for his involvement in the murders, but his sentence was eventually overturned, and commuted to life in prison. Despite this, he was released on parole in 1985, becoming the only member of the Manson Family to be released from prison after being convicted of murder in the killings committed by the cult.
Genene Jones
Genene Anne Jones is an American serial killer who is responsible for the deaths of up to 60 infants and children in her care as a licensed vocational nurse during the 1970s and 1980s. She worked at several hospitals in Texas, including the Bexar County Medical Center, where many of her victims were treated.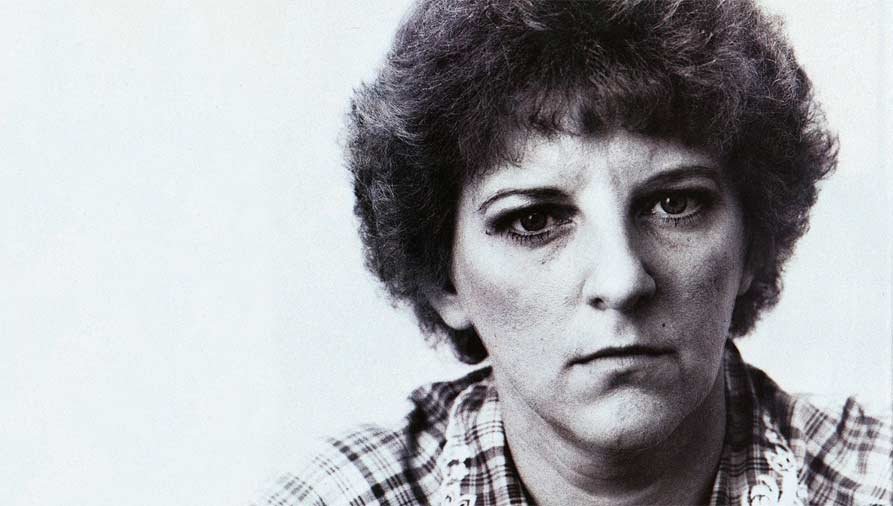 The exact number of her victims remains unknown, as the hospital officials allegedly misplaced and then destroyed records of Jones' activities to prevent further litigation after Jones' first conviction. This has made it difficult to determine the full extent of her crimes and the number of people she killed.
In 1985, Jones was sentenced to 99 years in prison for killing 15-month-old Chelsea McClellan with succinylcholine. Later that year, she was sentenced to a concurrent term of 60 years in prison for nearly killing Rolando Santos with heparin.
However, due to a law to prevent prison overcrowding, Jones was scheduled for mandatory release from prison on March 1, 2018. But, new charges were filed to avoid her release.
If you believe there are any other individuals who have been released early due to flaws in the justice system, please do not hesitate to contact us for further information or to provide additional insights. Write to us at buggedspace@gmail.com. Meanwhile, you can also read more from our website.
---