While he begged "Help me… Help me." the nurses ignored his cries and laughed at him.
As 89-year-old World War II veteran James Dempsey begged for help from his nurses, his nurses ignored him and laughed and didn't take any critical measures that could've prevented James's death.
The video shows the veteran calling for help six times before he goes unconscious while having trouble breathing. What's troubling is that records show nursing home staff found James Dempsey unresponsive at 5:28 am but they called 911 an hour late, at 6:25 am.
When the nurses had difficulty in getting the oxygen machine operational, you can hear the nurses laughing in the video.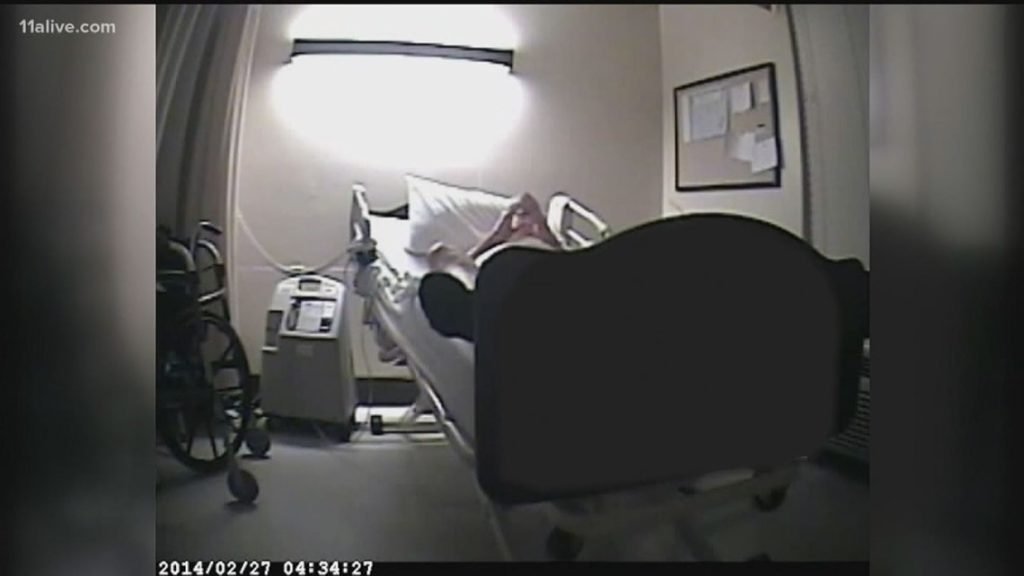 The world came to know about this incident because the entire incident was caught on a hidden camera placed in the man's room by his family. Now that footage has led to indictments of the nurses involved.
According to NBC 11Alive, Former nurse Loyce Pickquet Agyeman, of Snellville, Georgia is charged with felony murder and neglect to an elder person.
While certified nurse assistant Mable Turman is charged with neglect to an elder person, former licensed practical nurse(LPN) Wanda Nuckles faces a charge of depriving a person of essential services.
The nursing staff was made aware of the video in November 2015, but according to state inspection reports, the nursing home did not take any action against the nurse and didn't fire them until 10 months.
Wanda Knuckles and another nurse seen in the video surrendered their licenses in September 2017 – about three years after the incident.
The nurses did not take actions immediately and as a result James Dempsey soon died as a result.
Wanda Nuckles, was clearly lying about her actions that night during her deposition, or was she telling the truth, when attorney asked her why she was laughing – doubled over, in fact, onto Dempsey's deathbed. She said she didn't remember.
The Disturbing German Couple Who Sold Their 9-Year-Old Son to Pedophiles on Dark Web and Jailed For Just 12 Years