In the online test to join an organization, Paul Dunleavy wrote that Jewish people "must be eradicated", called fascism, "the pursuit of restoring the natural order" and said he wanted to "go out there and provoke a race war".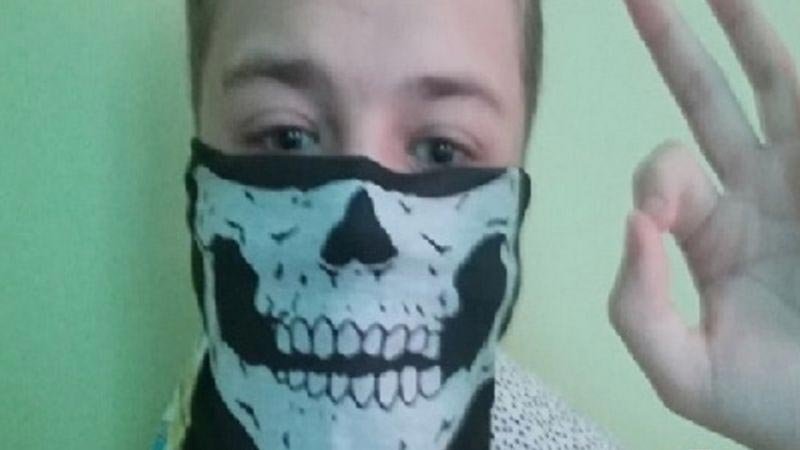 Paul had named Adolf Hitler as one of his heroes, the police said.
Paul Dunleavy had admitted nine counts of possessing terror manuals, and he also had videos of the New Zealand terror attack in 2019, in which 51 people lost their lives.
At the start of his re-trial, Paul Dunleavy had praised the terrorist who carried out a mass shooting last year in Christchurch, New Zealand, which killing 51 people at two mosques.
However, Paul Dunleavy had denied preparing an attack, he joined a neo-Nazi group called Feuerkrieg Division (FKD), which was later banned as a terrorist organization. The group was created by a 13-year-old boy, Estonian, who was outlawed in the UK this summer after he was linked to terrorism cases around the world.
Paul Dunleavy is jailed for five years and six months for preparing acts of terrorism by researching how to convert a blank-firing gun into a live weapon and providing "advice and encouragement" to others online.
When police searched Paul's bedroom they found knives, air rifles, face coverings, camouflage face paint, shotgun cartridges, and bullet casings. Along with the items, a notebook was also seized containing swastikas, which had details of lone-wolf attacks and a mocked-up logo representing an extreme-right group he wanted to form.
Judge Farrer said that Dunleavy also offered practical advice on firearms to the group members, most of them have been convicted of terrorism in other countries.
"Your autism impacts on your maturity and understanding," said Judge Farrer. He told the defendant that he had an intention to commit an act of terrorism, but added that he was unlikely to follow the plans, describing his preparations "inept."
After Dunleavy joined the group he began communicating with an undercover police officer, telling him "I'm getting armed and getting in shape." Evidence also showed that Paul wanted to create a firearm capable of "smashing heads" after joining a far-right group.
The notepad recovered from his room read, "Today something big has happened I have thought long and hard about the BRM which I will soon be the founder of.
This is our cause, our struggle.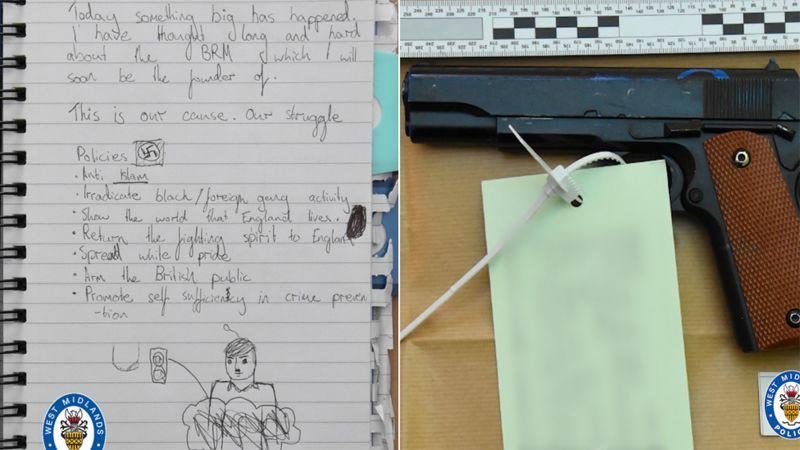 Notepad
Anti Islam
Irradiate black/foreign gang activity
Show that would that England lives.
Return the fighting spirit to England
Spread white pride
Arm the British public.
Promote self-sufficiently in crime presentation."
After his arrest at his home in September 2019, West Midlands Police said detectives found over 90 documents on firearms, explosives and military tactics, right-wing material, and online chat conversation.
"This boy had an unhealthy interest in other attacks across the world, and he knew exactly what online platforms to join to share his extreme views," said Detective Chief Superintendent Kneey Bell.
"He believed he had the skills to convert a blank firing weapon into a viable firearm and was willing to help others with his abilities," he added.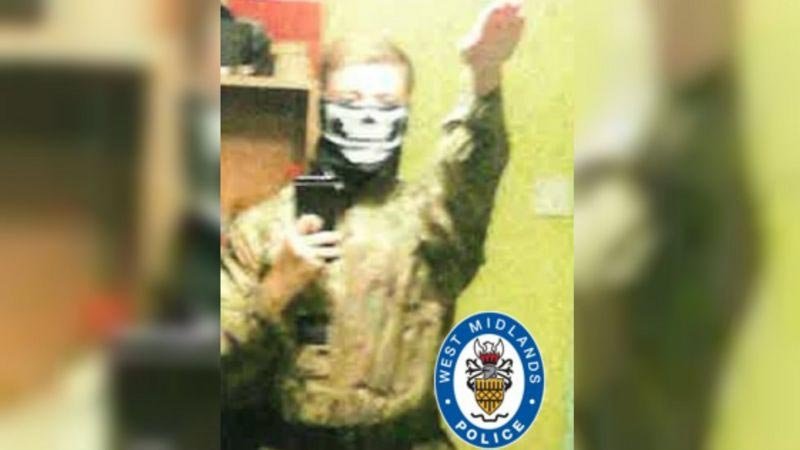 The court told that Dunleavy had researched on how to convert a blank-firing gun and asked one of his adult friends for advice on where he could buy one.
---
Read from the webiste.