Karina was last seen on June 21, 1996, and her murder is still as haunting today as it was 25 years ago, because no one came forward, no one even close to being the murderer.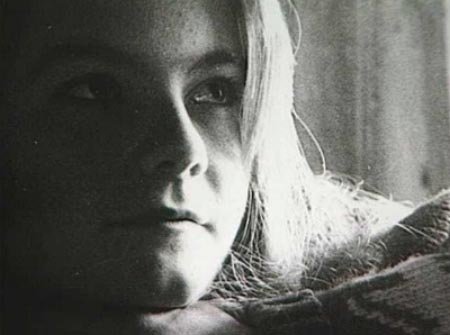 Karina Holmer, 19, was overjoyed after winning a $1500 lottery ticket in Sweden. She used the money to relocate to the United States, where she found work as an au pair in Boston. In the meantime, she started working as a nanny in Dover, Massachusetts for Frank Rapp and Susan Nichter.
Karina had a likable personality, was intelligent, and beautiful, all of which helped her make new friends quickly. Karina and her friends would party on weekends at a specific club after moving to Boston and making friends with other Swedish Au pair workers. She moved to Boston after winning a lottery ticket in search of a better life, and she hung out with a group of other young nannies who walked to the downtown club from the South Boston Loft she used on weekends.
Karina went missing during a weekend party with her friends and was never seen alive again. Some claim to have seen her dancing, while others claim to have seen Karina exiting vehicles shortly after the club closed. Her upper body was discovered two days after her disappearance in a dumpster behind an apartment building; the most tragic aspect of the case is that her lower half has never been found.
Murder of Karina Holmer
On June 21, 1996, it was just another Friday night in the neighborhood. The bars were, as usual, fully stocked. Karina and her friends went to their favorite club, Zanzibar Nightclub. Karina, who was 20 at the time, used a fake ID and easily fooled the guards into thinking she was 21.
Karina met her friends at the loft; she was last seen near the intersection of Boylston and Tremont, shortly after closing time, and most of her friends left before her. Prior to her death, Karina was dating a local police officer.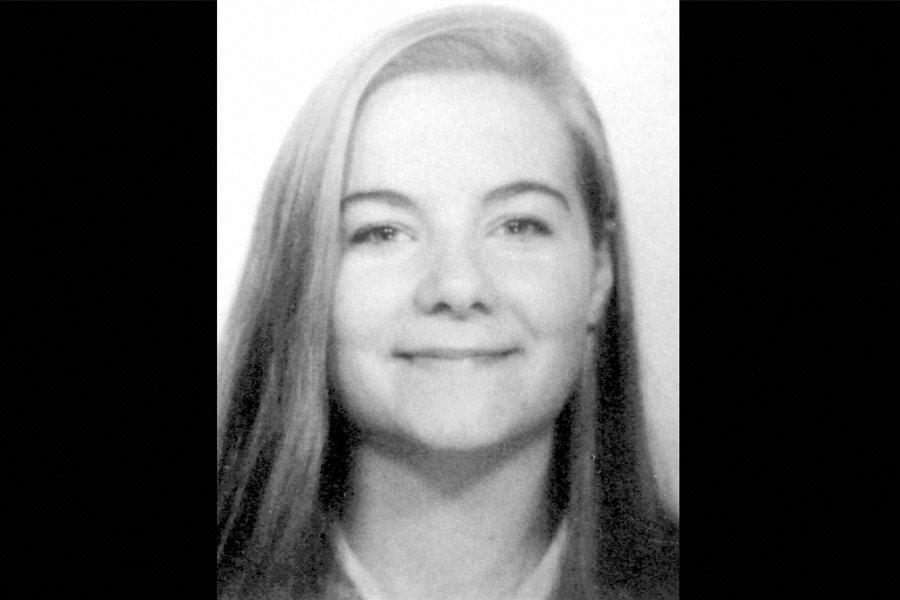 No one knows what happened to Karina after she entered the club; she left at some point around 3 a.m. It's still unclear whether she left the club by herself or with someone else. Karina reportedly became quite drunk and attempted to find her friends in the club, but when she couldn't find any, she stepped outside and promptly vanished.
The top half of Karina Holmer's torso was discovered in a trash bin behind an apartment building at 1091 Boylston Street on June 23, 1996. If it hadn't been for a homeless man digging through the trash for bottles and cans, her body might have never been discovered. When he touched the bag and realized there was a person inside it while digging through the garbage, he discovered the severed torso of 20-year-old Karina Holmer.
She wrote to family and friends at home a few weeks before her death that "something terrible had happened" and that she would reveal more when she comes home.
Karina's body was cut in half, according to the investigators, and it appeared to be the work of an expert. To separate the bodies, only one bone, her spine, had to be severed. The most heartbreaking aspect of Karina's heinous murder is that no one has ever found her lower half. Even after two decades, it's still missing, and it's very unlikely that it'll ever be found, and even if it does, it won't be in a position to collect any evidence.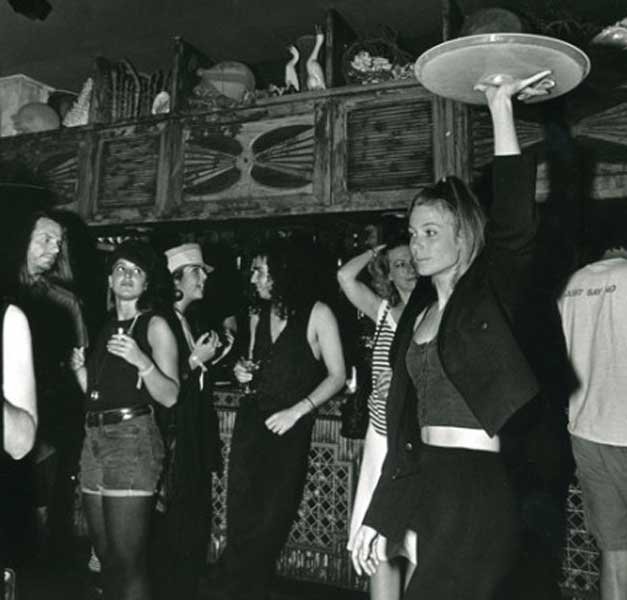 The main reason no one has been charged in the murder is that there was no crime scene. This murder is similar to that of Elizabeth Short, a.k.a. Black Dahlia, whose body was also discovered in a random location, drenched in blood, and cut in half.
The only evidence recovered from the scene was a partial fingerprint found in the garbage bag in which her body was discovered, as well as rope marks on Karina's neck, indicating that she was strangled to death before being dismembered. After seeing news reports about a beautiful unidentified young woman being discovered, Karina's employer's family called the police.
When police arrived at Rapp and Nichter's home in Dover after determining that the girl was Karina, they discovered that their trash bin was on fire. They took the ashes from the trash to the Boston police for analysis, but there was no sign of Karina's remains blood, or anything else in the trash that would help the case.
There is no way to determine how she was killed, why she was killed, or where she was killed with any certainty. "It doesn't matter who killed her," said David Meier, a partner at the law firm Todd and Weld.
"There is nothing ordinary about the case, and everything extraordinary about it."
David has his own theories; on the one hand, he believes there was more than one assailant, but on the other hand, he believes there was only one assailant because multiple people could never keep such an explosive secret for so long.
Prior to her murder, she also spoke with Herb Whitten, a 48-year-old man from Andover who would drive to the city on weekends, dressed in Superman T-shirts, with his dog. Whitten was apprehended by police the day after Karina's body was discovered; he had received a speeding ticket while driving back to Andover early that morning, giving him an alibi, despite the fact that he committed suicide a year later.
What happened to Karina Holmer?
Police interviewed numerous people following the discovery of Karina's upper half, but they were unable to find any answers.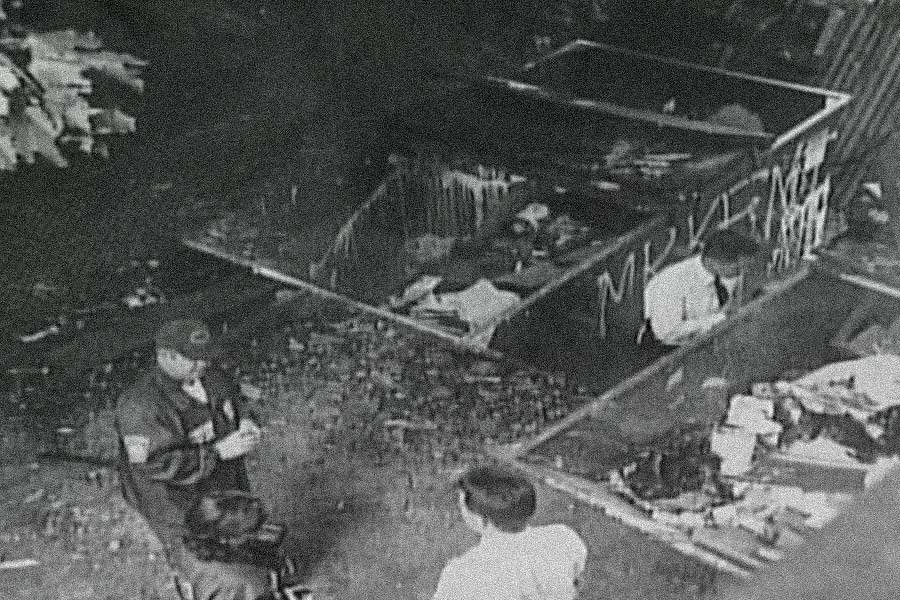 Some claimed to have seen her singing and dancing with a homeless man in the streets near the club where she attended a party on June 20. Some claim she got into various vehicles in the early hours after the club closed.
There is a theory about the killer that Karina Holmer was a victim of a serial killer who lived in the Fort Lauderdale, Florida area. The serial killer's method was to find a young woman with blonde hair and cut her body in half before throwing her body away in a dumpster.
Many believe Karina Holmer's boss was responsible for her heinous murder. According to the theory, her boss allegedly allowed her to stay in the loft he owned so they could hook up when she wasn't working. Theorists believe her boss may have gotten her pregnant, murdered her, and then removed the lower part of her body to remove any evidence. This is a far-fetched theory, but given Karina Holmer's perplexing case, nothing can be said for certain.
Even if Karina was pregnant, it was clear that she didn't want the baby, as she continued to party and drink heavily.
As complicated as the case is, it should have been resolved by now – Cutting a body in half, and also neatly cutting a body so there isn't much of a mess, demonstrates that the killer had experience. If the person of interest had any obvious knowledge of anatomy, it could have been a butcher or a surgeon?
Another thing to note is that the cops found no blood near the body and had no reason to suspect any similar activity. The killer or killers used a location to cut the body, which could have been someone's basement, a storage locker, or a warehouse. Even after killing, and if the cutting was done to make the body easy to move, they might've used a vehicle or something.
The club where Karina was last seen was later closed down due to a liquor license suspension. Due to the publicity surrounding the murder, the club's name and management changed several times, but the space is still vacant today.
Would this case ever be solved?
Karina's family would be satisfied if they received justice and knew what had happened to their daughter. It may take a miracle to solve this case, a piece of evidence compelling enough to charge someone and prove beyond a reasonable doubt.