Karina Holmer was last seen on June 21, 1996. She went into a bar with her friends and never came out alive. The top half of her body was discovered two days later in a dumpster. Her murder remains as haunting today as it was 25 years ago, because no one came forward, and no one was even remotely connected to the crime.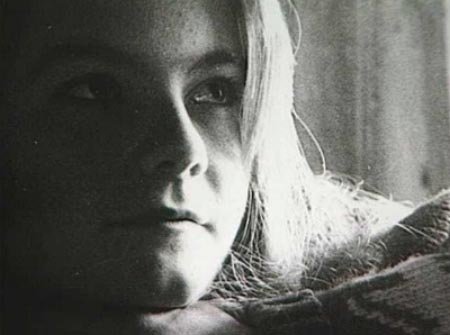 Karina Holmer, a 19-year-old from Sweden, was overjoyed after winning a $1,500 lottery ticket. She used the money to relocate to the United States, where she found work as an au pair in Boston. She also started working as a nanny in Dover, Massachusetts for Frank Rapp and Susan Nichter. Karina had a likable personality, was intelligent, and was beautiful, which helped her make new friends quickly.
Life in Boston: She moved to Boston after winning a lottery ticket in search of a better life, and she hung out with a group of other young nannies who walked to the downtown club from the South Boston Loft she used on weekends. Karina and her friends would party on weekends at a specific club after moving to Boston and making friends with other Swedish Au pair workers.
Disappearance: Karina went missing during a weekend party with her friends on June 21, 1996, and was never seen alive again. Some claim to have seen her dancing, while others claim to have seen Karina exiting a vehicle shortly after the club closed. Her upper body was discovered two days after her disappearance in a dumpster behind an apartment building. The most tragic aspect of the case is that her lower half has never been found.
Murder of Karina Holmer
It was a typical Friday night in the neighborhood on June 21, 1996. Karina and her friends visited Zanzibar Nightclub, their favorite nightclub. Karina, who was 20 at the time, used a fake ID to fool the guards into believing she was 21. Karina went to the loft with her friends; she was last seen near the intersection of Boylston and Tremont, shortly after closing time, and most of her friends had left before her. Karina was dating a local police officer at the time of her death.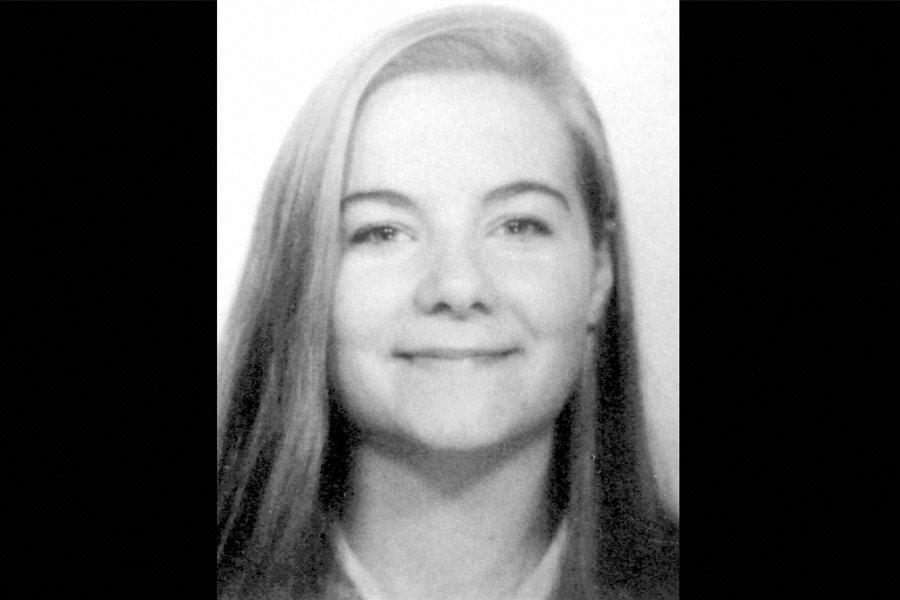 After the club closed at 3 a.m., Karina allegedly became quite drunk and attempted to locate her friends, but when she couldn't, she stepped outside and promptly vanished.
Two days later, on June 23, 1996, the top half of Karina's torso was discovered in a trash bin behind an apartment building at 1091 Boylston Street. Her body was found by a homeless man who was digging through the trash for bottles and cans. Karina's body was cut in half, and it appeared to be the work of an expert. Only one bone, her spine, had to be severed to separate the bodies.
Adding to the tragedy, Karina had written to her family and friends at home a few weeks before her death that "something terrible had happened" and that she would reveal more when she came home. The case remains unsolved and her lower body has never been found.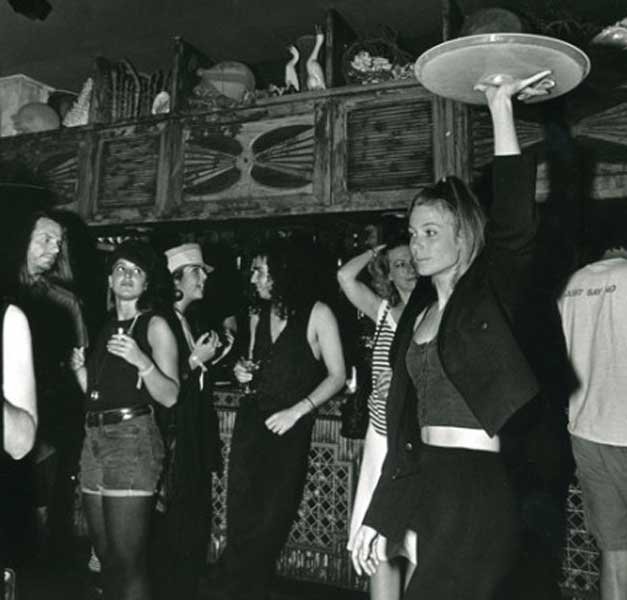 The lack of a crime scene is the primary reason why no one has been charged in the murder case, which bears resemblance to that of Elizabeth Short, also known as the Black Dahlia. In both cases, the victims' bodies were found in random locations, drenched in blood and grotesquely mutilated
A few pieces of evidence were recovered from the scene, including partial fingerprints found on the garbage bag in which Karina's body was discovered, as well as rope marks on her neck, indicating that she had been strangled to death before being dismembered. Karina's employer's family contacted the police after recognizing her in news reports of the discovery of an unidentified young woman's body.
Upon determining that the victim was Karina, police arrived at the home of Rapp and Nichter in Dover and discovered that their trash bin was on fire. They collected the ashes for analysis by the Boston police, but no further evidence such as Karina's remains, blood or any other clues were found in the trash.
Due to the lack of concrete evidence, it is impossible to determine the circumstances of Karina's death, including the motive, location, or method of killing. David Meier, a partner at the law firm Todd and Weld, stated, "It doesn't matter who killed her. There is nothing ordinary about the case, and everything extraordinary about it."
David has his own theories about the case, one being that there were multiple assailants involved in the murder, while another theory is that there was only one perpetrator, as it would be unlikely for multiple people to keep such a significant secret for an extended period of time. Prior to her murder, Karina had reportedly spoken with Herb Whitten, a 48-year-old man from Andover who would travel to the city on weekends with his dog, often wearing Superman T-shirts. Whitten was arrested by police the day after Karina's body was discovered but was later released after providing an alibi through a speeding ticket he received while driving back to Andover early that morning. However, Whitten committed suicide a year later.
What happened to Karina Holmer?
Police interviewed numerous individuals following the discovery of Karina's upper half but were unable to uncover any leads. Some individuals claimed to have seen her singing and dancing with a homeless man in the streets near the club where she had attended a party on June 20th. Others reported seeing her getting into various vehicles in the early hours after the club closed.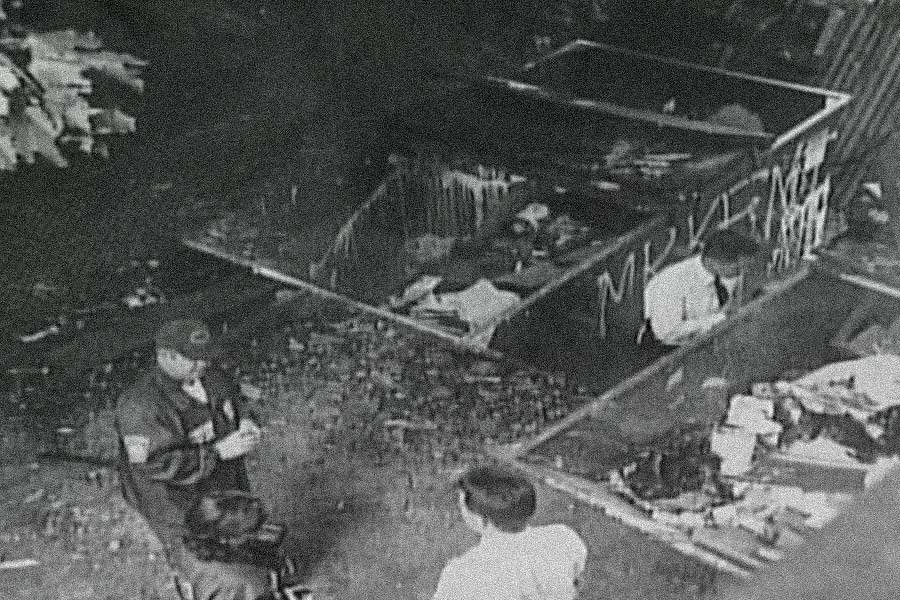 There is a theory that suggests Karina Holmer may have been a victim of a serial killer operating in the Fort Lauderdale, Florida area. According to this theory, the killer targeted young women with blonde hair and would cut their bodies in half before disposing of them in a dumpster.
There is a theory that suggests Karina Holmer's boss may have been responsible for her murder. According to this theory, her boss may have allowed her to stay in a loft he owned, where they would engage in a romantic relationship. Some believe that he may have gotten her pregnant, killed her, and then removed the lower part of her body in an attempt to conceal evidence. This theory is speculative, but given the mysterious circumstances surrounding Karina Holmer's case, nothing can be ruled out.
The fact that the killer was able to chop a body in half and cleanly cut it without leaving much of a mess, suggests that they had experience in handling bodies. This could suggest that the person of interest had a background as a butcher or a surgeon who would have knowledge of anatomy. This information could be crucial in helping to solve the case, which has remained unsolved despite its complexity.
It is also noteworthy that the police found no blood near the body, which could indicate that the killer or killers used a location separate from where the body was discovered to cut it. This location could have been a basement, storage locker, or warehouse, and it would have likely been equipped with the necessary tools to cleanly cut the body. Additionally, the fact that the body was cut in a way that made it easy to move suggests that the killer or killers may have used a vehicle or other means of transportation to transport the body to the location it was found.
The club where Karina was last seen was later shut down due to a suspension of its liquor license. The notoriety of the murder case led to the club's name and management changing multiple times, but the location remains unoccupied to this day.
Would this case ever be solved?
Karina's family still seeks closure and justice for their daughter. They desire to know what happened to her and see the person responsible held accountable. The case, however, remains unsolved due to the absence of concrete evidence and multiple theories surrounding the murder. It may take a significant discovery or breakthrough to move the case forward and bring about a conviction.