Jennifer Daugherty was a 30-year-old American woman with the mental capacity of a child, and because of her mental disability, she trusted everybody.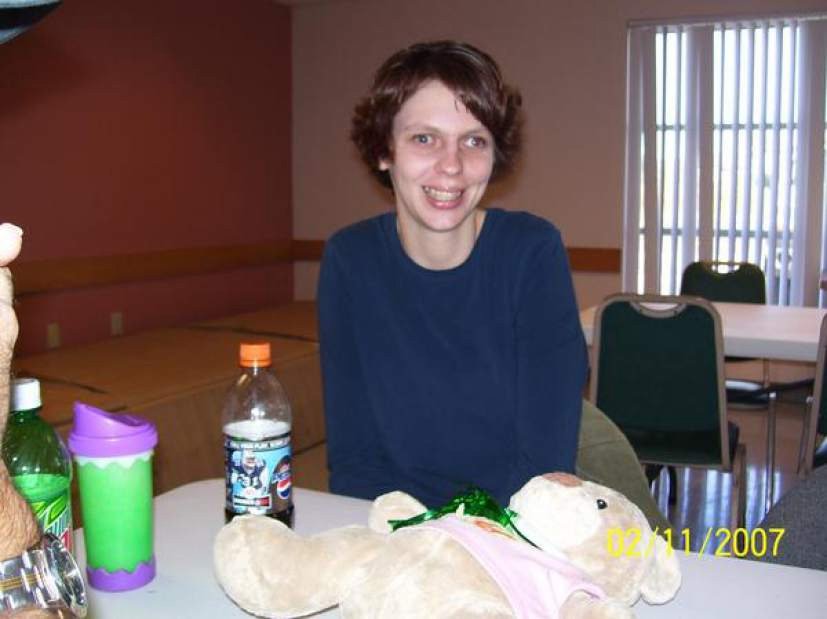 "Jennifer was very easy going, she liked to have fun, she was trusting, she made friends easily, she loved to dance, and she loved to sing" recollected her mother, Denise Murphy.
Jennifer Daugherty was tortured and murdered before being wrapped in Christman decorations, put inside a garbage can, and dumped in the parking lot of Greensburg Salem Middle School.
Few days before her murder Jennifer made several new friends in Greensburg, about which she also told her family. Despite having a disability she used to travel on her own by bus from her home in Mount Pleasant to Greensburg, which was around ten miles away, for dental or counseling appointments.
On the 10th of February 2010, she was going to a friend's house for a sleepover, before going out she wrote a note to her mother that said, "Mom, I hope you have a good day at work and I love you very much. Love, Jennifer," with friend's contact details.
Jennifer planned to stay over in Greensburg and then going to the doctor's the next morning and then return home to Mt. Pleasant.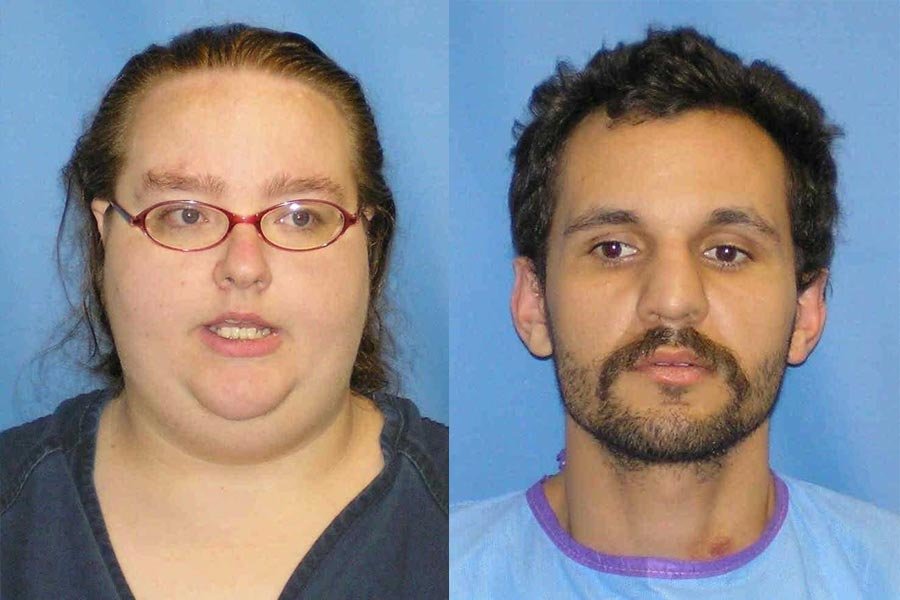 Jennifer's stepfather dropped her at the bus station, where she kissed him on the cheek and said goodbye, she then hopped on the bus. It was the last time anyone from her family saw her alive.
Jennifer was going to Peggy Darlene Miller's apartment, where her other friend, Angela Marinucci, whom she had known for several years, and they also used to chat. But things took a drastic turn as soon as she entered the apartment.
Torture and death of Jennifer Daugherty
Along with Peggy Darlene, Robert Loren Masters Jr, Ricky Smyrnes, Melvin Knight, Amber Meidinger, and Angela Marinucci were also present at her place.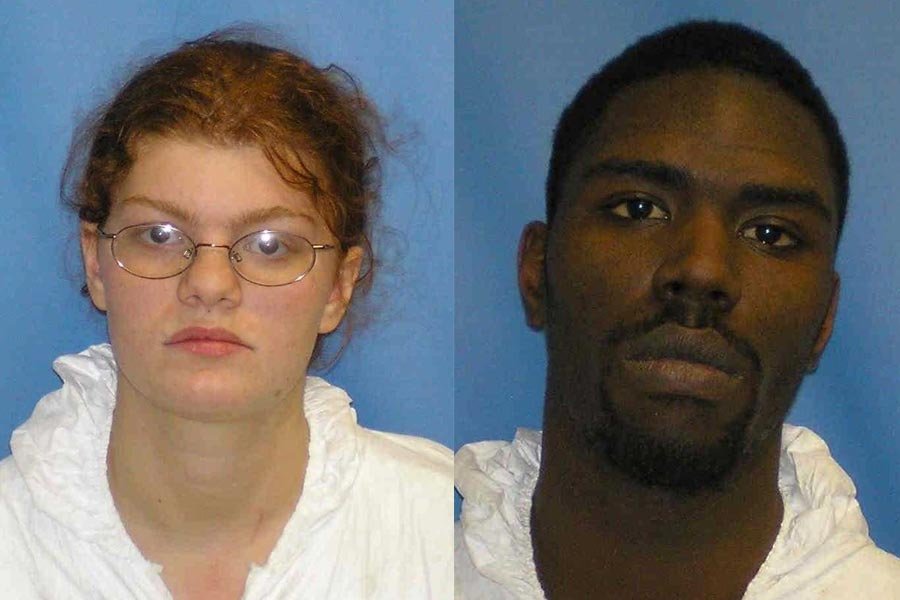 Over the course of a day and half her new friends beat her with a towel rack, vacuum cleaner hose, and a crutch. She was forced to consume detergent, her urine, cooking oil, and as well as medications, spices, and nail polish. If this wasn't enough they bound her with Christmas decorations while her head was shaved and her face was painted with nail polish.
According to the testimony by Jennifer's 'new friend,' Amber Meldinger, the group went through her purse stole her money, gift cards, and her cell phone, they then poured liquids into her bag, hit her on the head with filled soda bottles, then cut her hair, painted her face with nail polish and dumped liquid and spices on her head.
Amber told that she and her friend Angela took turns violently hitting Jennifer with a metal towel rack and crutches. She also noted that Jennifer was stripped naked, gagged, and raped by Knight.
She also told that Melvin Knight took Jennifer to the living room where Angela poured a water bottle on Jennifer's head and Knight and Ricky Smyrnes dumped oatmeal and spices on her head. Jennifer begged to stop as her eyes were burning, at that point Smyrnes told her to take a shower because she smelled bad.
Murder of Jennifer Daugherty
After the group was fed up with torturing Jennifer they decided they would finally end Jennifer's life. The group of friends forced her to write a suicide note. Meidinger told in her testimony that "Ricky tells us the suicide letter was to be written and put in Jennifer's back pocket so when someone finds her, it would look like a suicide."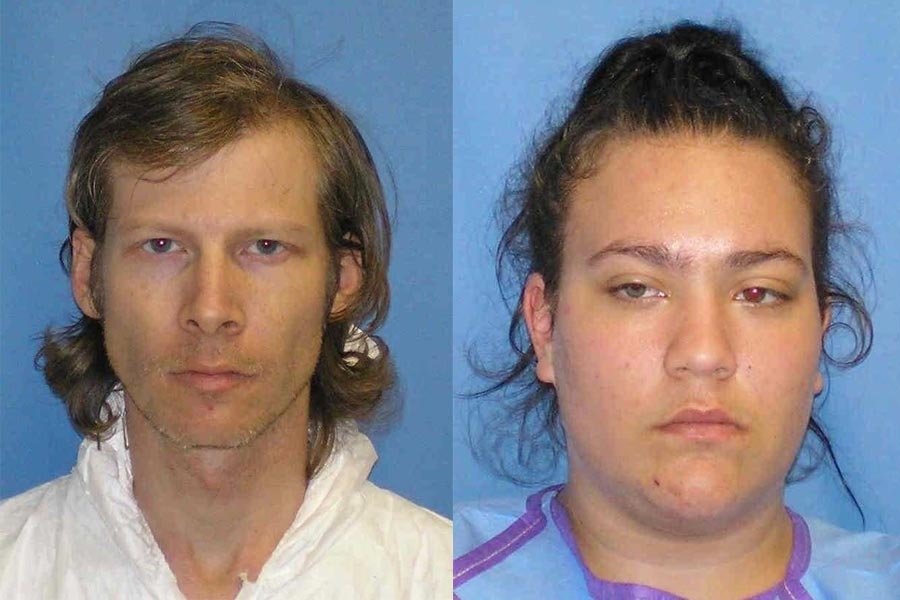 Robert Master said in his testimony that he helped Jennifer Daugherty retrieve her clothes that Knight and Smyrnes had stripped from her and tossed out on the first day of beating, but before Jennifer could get her clothes and get out of the house Master alerted the group and everyone returned back to the apartment, and soon the group decided to kill her, and how they decided that? By voting.
Knight stabbed Jennifer in her heart and lungs, but despite the fatal wound, Jennifer was still pretty much alive. "This bitch still ain't dead!," shouted Knight, seeing this Smyrnes grabbed the knife from Knight and slit Jennifer's wrist. But Jennifer was clinging to life, and finally, the men decided to choke her using the Christmas light, they looped the lights around her neck
At the point Angela was mad because the lights didn't blink, Jennifer was tied up to look like a Christmas tree.
They put Jennifer's body inside a garbage can and dumped it in the parking lot of Greensburg – Salem Middle School.
Trial
At the start of the trial, the prosecutors were seeking the death penalty for Smyrnes, Knight, and Meidinger. However, Knight and Smyrnes are the only convicts on death row.
Both Miller and Masters made a tearful plea for leniency, "I was scared for my life. I should have done something, but I didn't because I was scared." Master asked Jennifer's family for forgiveness, Can the family forgive me?", While Miller said, "I am sorry, and I am guilty. She was my friend, and I should not have voted for her to die."
Jennifer's family responded to their statements and asked the judge to give them harsh sentences for their role in their daughter's mother. "You had my sister as a friend. She loved Miller and valued her. You didn't value her, You probably value a hairbrush more than you value her."
Miller, Masters, Meidinger all pleaded guilty to the murder and gave a detailed description of the murder. They claimed that the group planned to kill Jennifer several days before the rest began planning.
The possible motive behind the murder was claimed as angel Marinucci overheard her boyfriend, Smyrnes, calling Jennifer and telling her that she loved her and wanted to marry her, and during Smyrnes's testimony, he told the jurors about the love triangle between Daugherty, Marinucci, and Smyrnes.
Police did not accuse Miller and Masters of participating in the physical abuse and murder of Jennifer but evidence during the trials indicated that they were part of the "family meetings" in which the group agreed that Jennifer should be murdered.
What happened to Jennifer Daugherty Murderers
Angela Marinucci was given a mandatory life sentence without the possibility of parole after being found guilty of First Degree Murder. Angela was 17 at the time of the crime, so she was ineligible for the death penalty.
Amber Meidinger was sentenced to 40 to 80 years in prison after pleading guilty to third-degree murder, kidnapping, and conspiracy.
Peggy Darlene Miller was sentenced to 35 to 74 years in prison.
Robert Masters pleaded guilty to third-degree murder, conspiracy to commit murder, and conspiracy to commit kidnapping on December 19, 2013
Knight and Smyrnes were sentenced to death.
"Closure is Jennifer coming back to us, and Jennifer won't come back, so there is no closure," said Jennifer's stepfather.
Now that you've read the case of Jennifer Daugherty , read about the case of Junko Furuta, who was tortured for 44 days before getting killed by her captors.