Jennifer Lee Daugherty (November 8, 1979 – February 11, 2010) was an American woman who tragically fell victim to a horrific crime that has become known as the "Greensburg Six" case. Jennifer visited her friend's house with the intention of spending the night, but her supposed friends had sinister intentions.
Over the course of a day and a half, they subjected her to torture before ultimately deciding to take her life. On February 11, 2010, Jennifer Daugherty was brutally stabbed to death. Later, her lifeless body was discovered, concealed amidst Christmas decorations, inside a garbage can.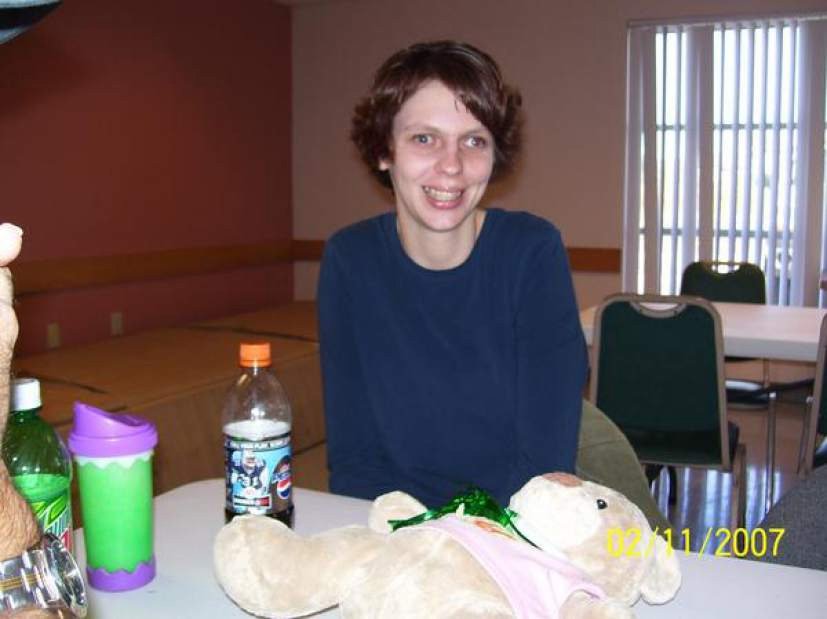 Before going out to sleep at her friend's house, Jennifer wrote a note to her mother "Mom, I hope you have a good day at work and I love you very much" which turned out to be her final words to her mother.
Jennifer made several new friends in Greensburg just a few days before her murder, which she told her family about. Despite her disability, she took the bus alone from her Mount Pleasant home to Greensburg, about 15 kilometres away, for dental or counselling appointments.
Murphy, Jennifer's stepfather, dropped her off at the bus station. It was the last time any of her family members saw her alive. Jennifer had known Angela Marinucci for several years, and they'd been discussing Jennifer's night out at her place. But everything changed when Jennifer walked into the apartment.
Torture and death of Jennifer Daugherty
When she walked into the apartment she was joined by Robert Loren Masters Jr., Ricky Smyrnes, Melvin Knight, Amber Meidinger, and Peggy Darlene, in addition to Angela Marinucci. Amber met Melvin Knight in a homeless shelter in 2010, and they moved around before settling in Greensburg, Pennsylvania, where they met Jennifer Daugherty.
Her new friends beat her with a towel rail, a vacuum cleaner hose, and a crutch for a day and a half. They made her drink detergent, urine, cooking oil, medicine, spices, and nail polish. As if that wasn't bad enough, she was handcuffed with Christmas ornaments, her head shaved, and her face painted with nail polish.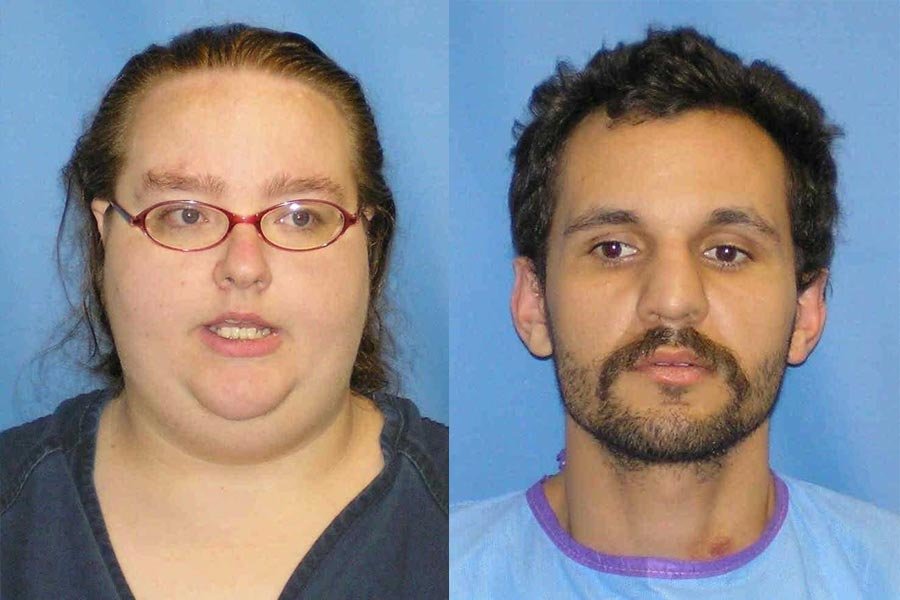 According to Jennifer's "new friend," Amber Meldinger, the group raided her purse and stole her money, gift card, and cell phone. They poured fluids into her purse, hit her on the head with filled lemonade bottles, cut her hair, painted her face with nail polish, and poured fluid and spices on her head.
Amber stated that she and her friend Angela alternated hitting Jennifer with a metal towel rack and crutches. She also stated that Knight stripped Jennifer naked, gagged her, and raped her.
She also claimed that Melvin Knight led Jennifer to the living room, where Angela poured a water bottle on her head and Knight and Ricky Smyrnes dumped oatmeal and spices on her. Jennifer begged Smyrnes to stop because her eyes were burning, and he told her she needed to take a shower because she smelled bad.
Murder of Jennifer Daugherty
Jennifer was given sleeping pills and antibiotics, and she begged to be allowed to return home, but according to Knight, they decided to kill her so she wouldn't talk about what had happened.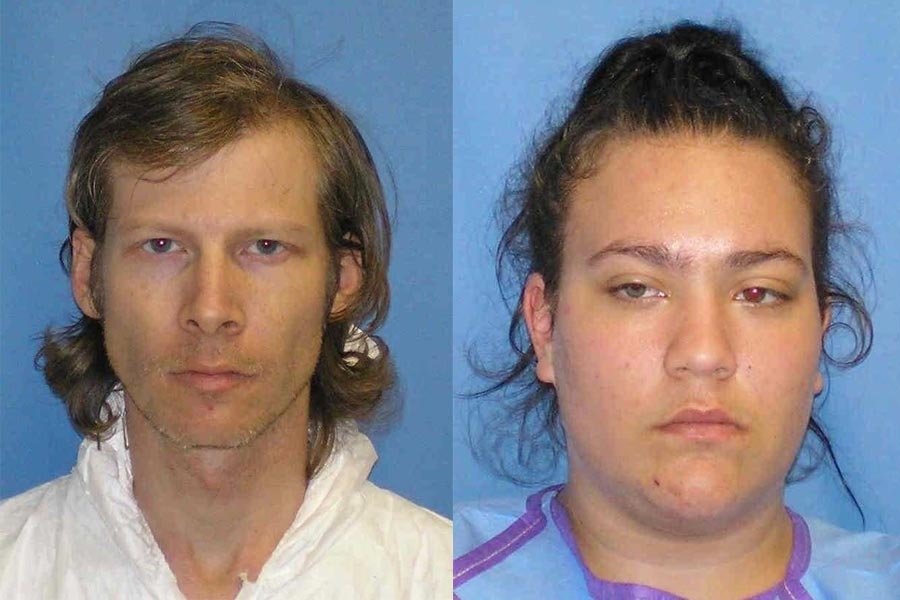 Melvin Knight said on the police tape "Ricky went and got a knife and told me to stab her, I hesitated a bit, and then I stabbed her in the chest three times." However, Jennifer didn't die at the moment. and Smyrnes said, "Dang, this **** is still alive", so Knight stabbed Jennifer.
They forced Jennifer to write a fake suicide note before tying her up in Christmas decorations to look like a Christmas tree. At this point, Angela became enraged because the lights weren't flashing. They dumped Jennifer's body in the parking lot of Greensburg Salem Middle School.
On February 11, a truck driver noticed a trash can in the parking lot while driving; when they looked closer, they discovered Jennifer's body inside. Jennifer was discovered in a deplorable state, with her head shaved and fingernail polish smeared all over her face. For more than 36 hours, she was beaten and tortured, forced to drink urine and eat deodorant and spices, and forced to drink vegetable oil. Jennifer's wrist was slashed, and her assailants forced her to write a suicide note.
Trial
Prosecutors had demanded the death penalty for Smyrnes, Knight, and Meidinger at the start of the trial. Knight and Smyrnes were the only convicted people on death row at the time.
Jennifer's family blamed Miller heavily, claiming that she told them she was going to spend the night with Miller and her friends in Greensburg. Jennifer's family requested that both Miller and Masters receive lengthy sentences. "The same way they chose not to show compassion to Jennifer, I ask you not to show compassion to them," Murphy said.
"You had my sister as a friend. She loved(Miller) and valued her. You didn't value her, you probably value a hairbrush more than you value her," Jennifer's sister Joy Burkholder testified.
In his testimony, Robert Master stated that he assisted Jennifer Daugherty in retrieving the clothes Knight and Smyrnes had stripped and thrown at her on the first day of the beating, but before Jennifer could get her clothes and leave the house, he alerted the group, and they all returned to the apartment, and soon they decided to kill her, and how did they decide? By Voting.
Miller who couldn't face Jennifer's family read her apology, "I am sorry, and I am guilty, she was my friend, and I should not have voted for her to die."
Miller, Masters, and Meidinger all pleaded guilty to the murder and described it in detail. They claimed that the group planned to murder Jennifer several days before the rest of the group did.
Angel Marinucci overheard her boyfriend, Smyrnes, calling Jennifer and telling her she loved her and wanted to marry her, and during Smyrnes' testimony, he told jurors about the love triangle between Daugherty, Marinucci, and Smyrnes.
Police did not accuse Miller and Masters of being involved in Jennifer's physical abuse or murder, but evidence presented during the trial suggested they were present at "family meetings" where the group agreed Jennifer should be murdered.
What happened to Jennifer Daugherty Murderers
Angela Marinucci was found guilty of first-degree murder and was formally given a mandatory life sentence without the possibility of parole. Angela was 17 at the time of the crime and thus ineligible for the death penalty.
Smyrnes: Smyrnes was sentenced to death, he later appealed for his sentence. In February 2017, a judge upheld his death sentence, and his execution was delayed in 2017.
Amber Meidinger was sentenced to 40 to 80 years in prison after pleading guilty to third-degree murder, kidnapping, and conspiracy. She almost received the death penalty until she agreed to testify with others.
Peggy Darlene Miller was sentenced to 35 to 74 years in prison.
Robert Masters pleaded guilty to third-degree murder, conspiracy to commit murder, and conspiracy to commit kidnapping on December 19, 2013 He was sentenced to 30 to 70 years.
Melvin Knight pled guilty to first and second-degree murder, kidnapping, and conspiracy to murder and kidnap. On August 30, 2012, a jury decided to execute Knight. Knight filed an appeal against his sentence in September 2014, and his trial was postponed several times before his sentence was upheld in March 2019. In 2020, he filed another appeal, which was unanimously denied by the judges.
Jennifer Daughtery's sister Joy Burkholder said after the sentencing, "My biggest regret was forcing Jennifer to act as an adult, I would go back and do many things differently."