On the evening of 8th December 1980, a fan named Mark David Chapman asked John Lennon for his autograph in New York, and a few hours later, David Chapman fired four bullets into John Lennon's back, killing him instantly.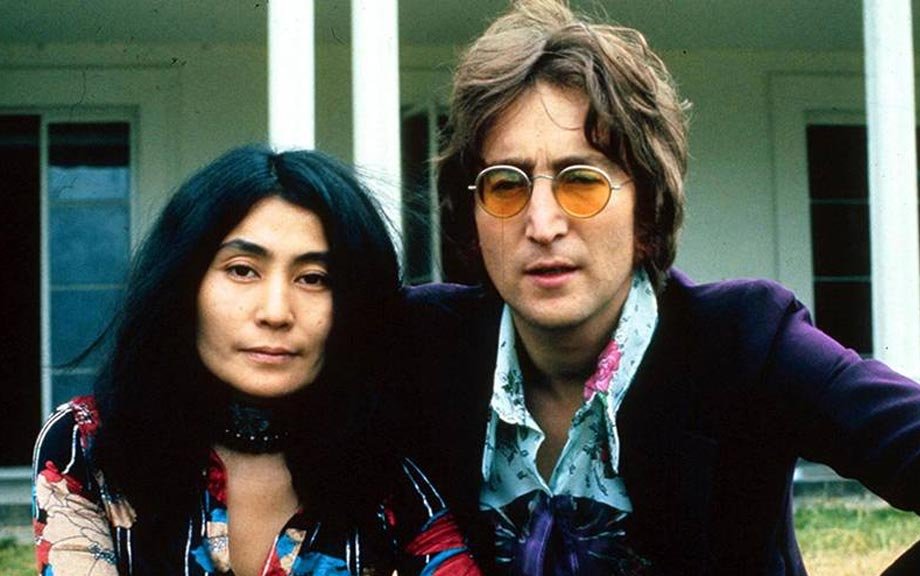 The death of a great music icon shocked the world. On December 8, 1980, a former member of The Beatles was fatally shot outside his Manhattan apartment building, The Dakota. In minutes, one of the most iconic stars of the time was gone forever.
Lennon's personality and his lyrical genius left a huge impact on the world after his death, songs like "Imagine" and "Tomorrow never knows" – Lennon's fan gathered around his apartment to mourn the loss of an icon, and as for Mark David Chapman, the crazy fan who murdered John Lennon was arrested immediately at the scene and remains behind bars to this day.
But what really happened? What triggered David Mark Chapman to kill someone like John Lennon? Why did Mark David Chapman decide to kill the man he once idolized?
Hours Before John Lennon's Death
The morning of December 8 was pretty normal for John Lennon, at the time he was taking a break from music. He was busy promoting his new album called Double Fantasy along with his wife, Yonko Ono.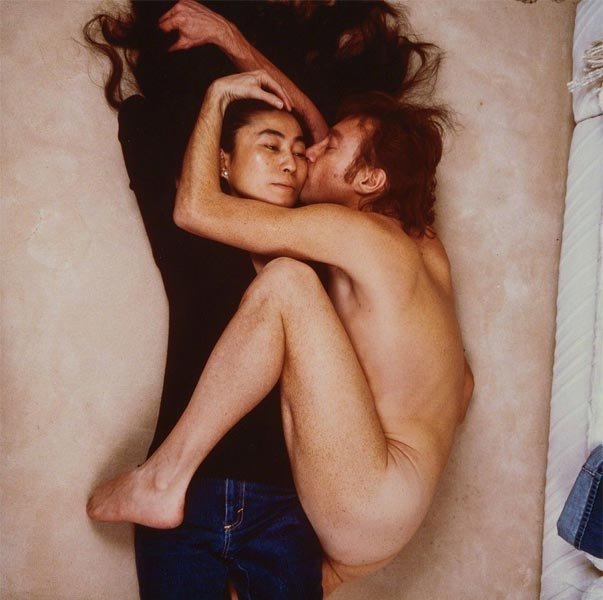 Both Lennon and his wife Ono had an appointment with Annie Leibovitz. Annie was a famous photographer, who had come to get a picture for Rolling Stone. Lennon posed nude for the photograph while his wife remained fully cloth. Annie assured the couple that the image would become one of the most famous images of the couple. Both Ono and Lennon were thrilled with the photo.
After a while, a crew from RKO radio arrived at the Dakota to tape an interview, which would later turn out to be his final interview. During the interview, Lennon talked about feeling better than he ever felt.
"When we were kids, 30 was dead, right?" he said "I'm 40 now and I feel just… I feel better than before, "I consider that my work won't be finished until I'm dead and buried and I hope that's a long, long time."
Sadly, John Lennon would die later that very same day.
Death of John Lennon
The Lennons spent several hours at the Record Plant Studio, before returning to The Dakota at approximately 10:50 p.m. while leaving Dakota, they briefly met the man who would kill Lennon later that day.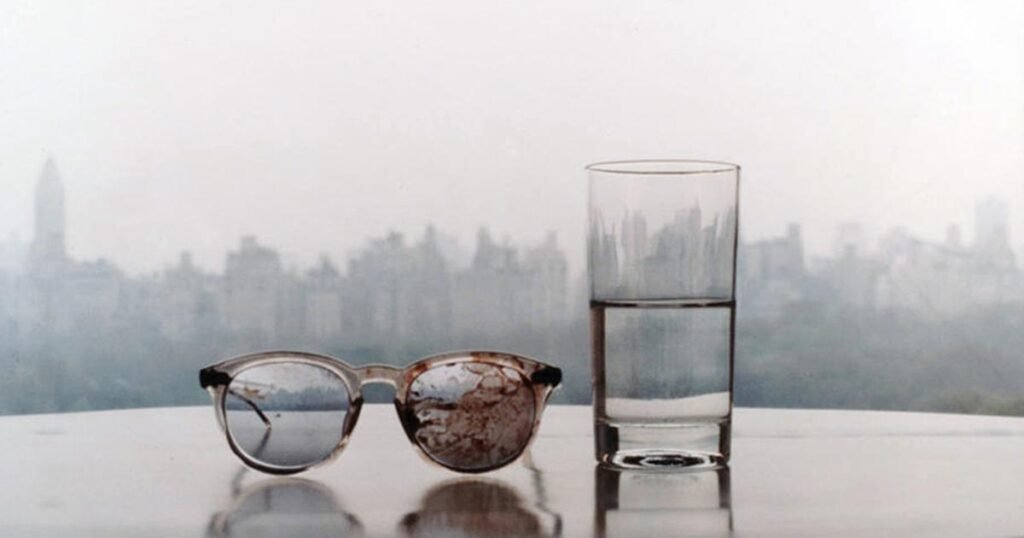 David Chapman was waiting outside the apartment building with a copy of Double Fantasy in his hands.
Ron Hummel, who was with Lennon and Ono remember the moment as well, he recalls that Chapman silently held out his copy of Double Fantasy, which Lennon signed. Chapman was silent at the time, even when Lennon asked "is this all you want?" Chapman said nothing.
Chapman also remembers the moment, "He was very kind to me, Ironically very kinds and was very patient with me, The limousine was waiting, and he took his time with he and he got the pen going, and he signed my album. He asked me if I needed anything else. I said, "No. No sir," and then walked away. A very cordial and decent man."
But John Lennon's kindness didn't change David Chapman's plans, Chapman had made up his mind.
Who was Mark David Chapman?
Mark David Chapman was a former security guard in Hawaii. Mark had been a fan of the Beatles, he later claimed that he had been enraged by Lennon's infamous remark about the group being more popular than Jesus and additionally by the lyrics of John Lennon's later song, "imagine."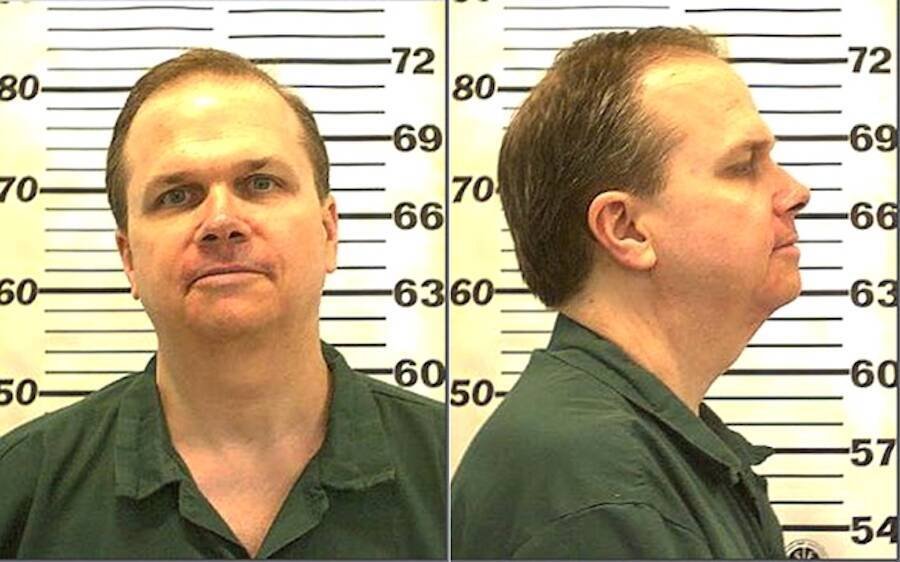 However, John Lennon was not the only celebrity on Chapman's list, he also wanted to kill Lennon's former band mate, Paul McCartney, but Chapman developed some serious hate for John Lennon, after his remark.
David Chapman decided that Lennon was just another "phony" based on the dichotomy between Lennon's altruistic lyric "imagine no possessions" and his lavish lifestyle.
On his last day of work as a security guard in Hawaii, Chapman didn't write his name as usual, but he wrote "John Lennon." He then traveled to New York City.
The murder of John Lennon
John Lennon and his wife, Yoko Ono returned home at 10:50 PM, on December 8, 1980. Chapman was standing in the shadows by the archway. The Lennons walked past Chapman, speaking about the incident later in the interview Chapman later said, "John came out, and he looked at me, and I think he recognized… Here's the fellow that I signed the album earlier, and he walked past me."
As Lennon walked toward his home, Chapman withdrew a Charter Arms .38 caliber revolver that he had hidden in his coat pocket, he aimed the revolver at the center of Lennon's back and quickly fired five bullets at Lennon from a distance of 9 or 10 feet.
Four bullets out of five-hit Lennon in the back, Lennon staggered into the building, crying, "I'm shot!" He then fell to the floor, scattering the cassettes that he had been carrying. Yoko Ono, who, according to Chapman, ducked for cover when she heard the shots, rushed to hold her husband after she realized that he had been attacked.
Chapman recounted the incident in a later interview, "I stood there with the gun hanging limply down at my right side, Jose the doorman came over, and he's crying, and he's grabbing, and he's shaking my arm, and he shook the gun right out of my hand, which was a very brave thing to do to an armed person. And he kicked the gun across the pavement."
Chapman stood there patiently, and removed his coat and hat in preparation for the arrival of the police, waiting to be arrested and reading The Catcher In The Rye, a novel that he was fascinated about. David Chapman would later be sentenced to 20 years to life for the murder of John Lennon.
On the other hand, John Lennon died almost instantly after being hit by bullets in his back. One of the bullets which hit Lennon in the back punctured his left lung and left subclavian artery. Lennon was placed in a police car and sped to Roosevelt Hospital, but it was too late.
John Lennon was pronounced dead on arrival, the doctors officially pronounced Lennon dead at 11:07 pm, on December 8, 1980. Stephen Lynn, the doctor, at the time Lennon arrived at the hospital, said "Extensive resuscitative efforts were made, but in spite of transfusions and many procedures, he could not be resuscitated."
"There were a significant injury of the major vessels inside the chest, which cause a massive amount of blood loss," Lynn said "Which probably resulted in his death, I'm certain that he was dead at the moment that the first shot hit his body"
Yoko Ono asked the hospital to not report to the media that her husband was dead until she had informed their five-year-old son Sean, who was at home watching television and Ono did not want him to learn of his father's death from a Television announcement.
What happened after John Lennon's death?
The world was shocked by John Lennon's death, the world mourned with his wife and former bandmates. People gathered outside the Dakota, where John Lennon was shot. Radio stations played Beatles hits, candlelight vigils took place all over the world. But sadly some fans were so devastated by the news of John Lennon's death that they took their own lives.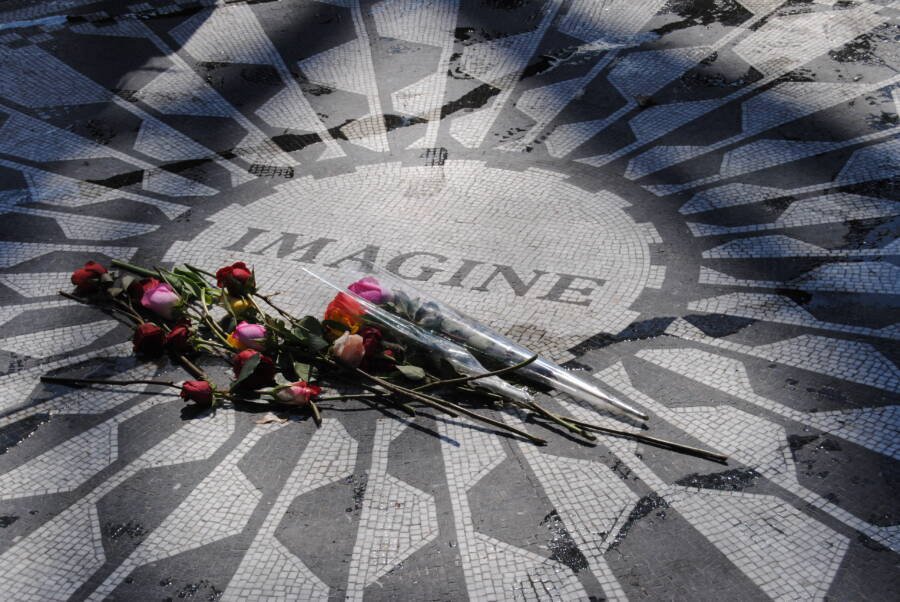 On December 14, 1980, millions of people around the world responded to Ono's request to pause for ten minutes to remember John Lennon. Over 30,000 gathered in Lennon's hometown of Liverpool, and the largest group, over 225,000 converged on Central Park, and for those 10 minutes, every radio station in New York City went off the air.
John Lennon's last album, Double Fantasy, which was released three weeks before his murder, became a worldwide commercial success and went on to win the 1981 Album of the Year and the 24th Annual Grammy Awards.
Ono soon released her solo album, Season of Glass, in 1981. The cover of the album is the photograph of John Lennon's blood-spattered glasses. That same year, Ono also released "Walking on thin ice," the song, they both had mixed at the Record Plant less than an hour before he was murdered, as a single.
David Mark Chapman pleaded guilty in 1981 to murdering Lennon and was sentenced to 20-year-to-life and later automatically became eligible for parole in 2000. However, he had been denied parole 11 times and remains incarcerated in an Upstate New York Prison.
David Chapman previously claimed that he murdered John Lennon for notoriety. In an interview in 2010, he said, "I felt that by killing John Lennon I would become somebody, and instead of that I became a murdered, and murderers are not somebodies." Later in an interview in 2014, Chapman said, "I am sorry for being such an idiot and choosing the wrong way for glory and Jesus has forgiven me."
Jay Hasting, the doorman who tried to help John Lennon, sold his shirt he was wearing that night, stained with Lennon's blood, at auction in 2016, it was sold for £31,000.
How did the Beatles react to John Lennon's death
The world mourned the death of John Lennon, but how did his formed bandmates react to his death, the former Beatles: Paul McCartney, Ringo Starr, and George Harrison.
Paul McCartney was leaving a recording studio when the reporters asked him for his reaction, McCartney was infamously quoted as saying, "Drag, isn't it?" When his comment was published, it was widely criticized, and he later clarified his statement, "There was a reported and were weer driving away, he just stuck the microphone in the window and shouted, 'What do you think about John's death?' I had just finished a whole day in shock and I said, 'It's a drag.' I meant drag in the heaviest sense in the world."
Years later, McCartney told in an interview, "it was just so horrific that you couldn't take it in – I couldn't take it in. Just for days, you just, couldn't think that he was gone."
Ringo Starr was in the Bahamas at the time of Lennon's death. When he heard that Lennon had been killed, Starr flew to New York City and went straight to The Dakota, and asked Yoko Ono how he could help? One told him he could keep Sean Lennon occupied and away from this. "And that's what we did," said Ringo Starr.
Ringo admitted to getting emotional whenever he thinks about how John Lennon died: "I still well up that some bastard shot him."
As for George Harrison, he issued a statement for the press, "after all we went through together, I had and still have great love and respect for him. I am shocked and stunned, To rob a life is the ultimate robbery in life. The perpetual encroachment on other people's space is taken to the limit with the use of a gun. It is an outrage that people can take other people's lives when they obviously haven't got their own lives in order."
Harrison told his friend privately, "I just wanted to be in a band. Here we are, 20 years later, and some whack job has shot my mate. I just wanted to play guitar in a band.
In 1985, New York City dedicated an area of Central Park where Lennon had frequently walked, directly across from the Dakota, as Strawberry Fields.
Read more from the website, the story of how Natalie Wood really die?