Thomas Fitzpatrick, a World War II veteran-turned-amateur pilot, achieved an amazing and seemingly impossible feat. In the early hours of September 30, 1956, he drove a single-engine plane without lights or radio and successfully landed it on a bustling uptown Manhattan Street. What makes this even more remarkable is that Fitzpatrick undertook this daring act due to a drunken bet. Surprisingly, he repeated this bold feat two years later. As a result of his extraordinary accomplishments, a mixed drink was even named after him, known as the "Late Night Flight."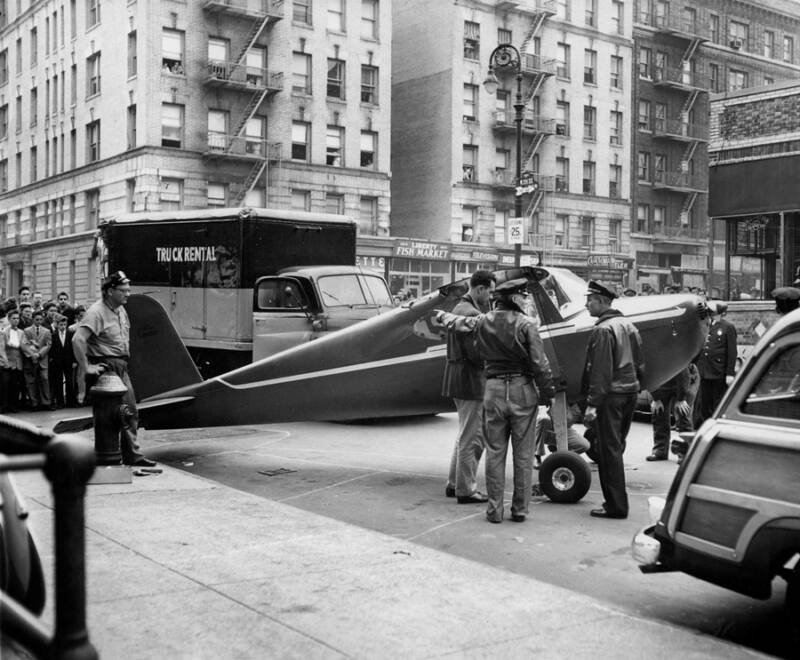 Who was Thomas Fitzpatrick?
Born in 1930, Fitzpatrick grew up in the Upper Manhattan neighborhood of Washington Heights in New York City. He had a restless nature, as evident from his decision to lie about his age and join the U.S. Marine Corps at the age of 15 during World War II. While serving in the Marines, he learned to fly a reconnaissance plane before being honorably discharged.
Rather than leaving the military life behind, Fitzpatrick joined the U.S. Army and was stationed in Japan. However, his plans to return home were interrupted by the outbreak of the Korean War. He became the first person from New York City to be wounded in Korea while driving an ammunition truck to rescue American soldiers trapped by enemy fire. For his service, Fitzpatrick received a Purple Heart.
According to Fred Hartling, a neighbor, and friend of Fitzpatrick, he had a "crazy side," and he and his group of friends were known to be a wild bunch. At some point, Fitzpatrick developed an interest in flying and enrolled in the Teterboro School of Aeronautics to learn how to fly. By the time he turned 26, he was already working as an airplane mechanic, showcasing his skills and passion for aviation.
Thomas Fitzpatrick's first Manhattan Landing
On September 30, 1956, Thomas Fitzpatrick, then 26 years old, had a few drinks at a local bar in Washington Heights. Afterward, driven by an intoxicated barroom bet, he decided to prove that he could travel from New Jersey to New York City in just 15 minutes. With a restless and adventurous spirit, Fitzpatrick drove to his flying school and stole one of their single-engine planes. Ignoring the lack of lights or radio contact, he took off with the stolen aircraft.
His initial plan was to land the plane in a nearby park, but the darkness made it difficult to see. As a result, Fitzpatrick made an unexpected landing on Street Nicholas Avenue near 191 Street instead. The next morning, residents woke up to the astonishing sight of a plane parked in the middle of their bustling street.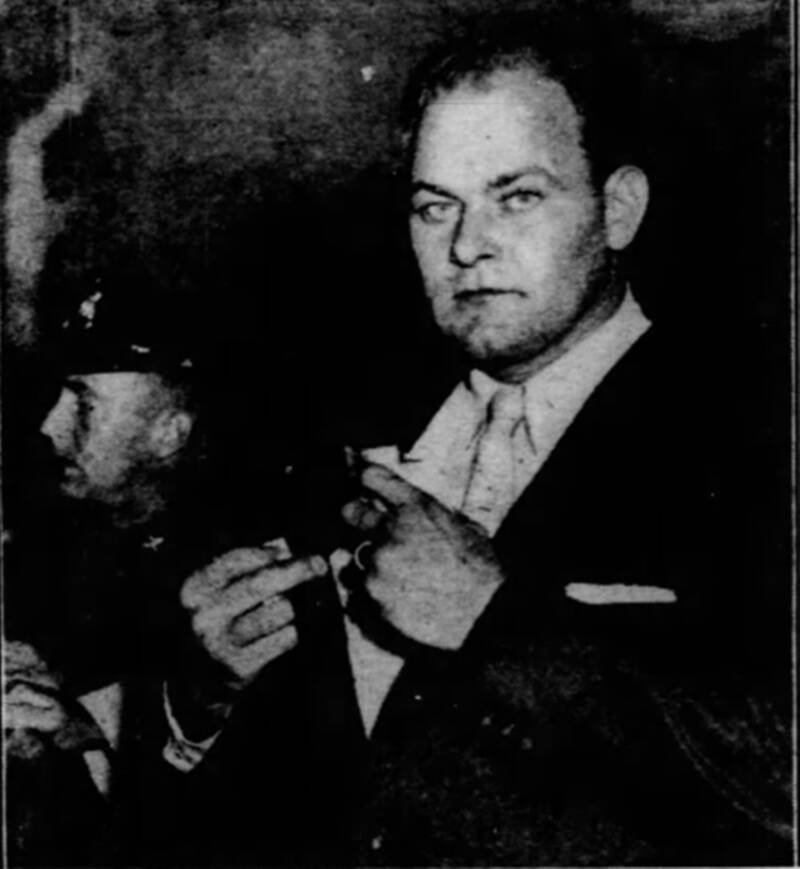 This audacious act gained significant attention and made headlines, with the New York Times describing it as a "feat of aeronautics" and a "fine landing." Despite the unconventional nature of the incident, the plane's owner chose not to press charges, and Fitzpatrick was only fined $100.
The incident was initially caused by Fitzpatrick's intoxicated bar room bet, where he wagered that he could travel from New Jersey to New York City in just 15 minutes.
Resident Jim Clarke, who witnessed the plane near his home, mentioned that Fitzpatrick supposedly intended to land on the field at George Washington High School. However, since the field wasn't illuminated at night, he had no choice but to land on St. Nicholas Avenue instead.
Another resident, Sam Garcia, who was just a child when he witnessed Fitzpatrick's plane landing, described the incident as so astonishing that he couldn't believe it was real. He even entertained the idea that someone had played a practical joke by transporting the plane there, as it seemed impossible for a man to land in such a narrow street.
The New York Times recognized Fitzpatrick's unauthorized flight as a remarkable display of aeronautics, praising it as a "feat of aeronautics" and commending his landing as "fine."
Thomas Fitzpatrick's achievement impressed everyone to such an extent that even the owner of the plane chose not to file a complaint. Sergeant Harold Behrens from the police aviation bureau remarked that the odds of executing a landing like Fitzpatrick's were estimated to be 100,000 to 1.
He Did It Again After Two Years
Two years later, on October 4, 1958, Fitzpatrick made another daring landing on Manhattan Street. This time, he piloted a red-and-cream single-engine Cessna 120, smoothly maneuvering it onto Amsterdam and 187th Street, right in front of Yeshiva University. Unlike his first landing, this wasn't motivated by a bet. Fitzpatrick chose to land the airplane after a bar patron expressed disbelief in his previous feat, and the influence of alcohol he had consumed certainly played a role.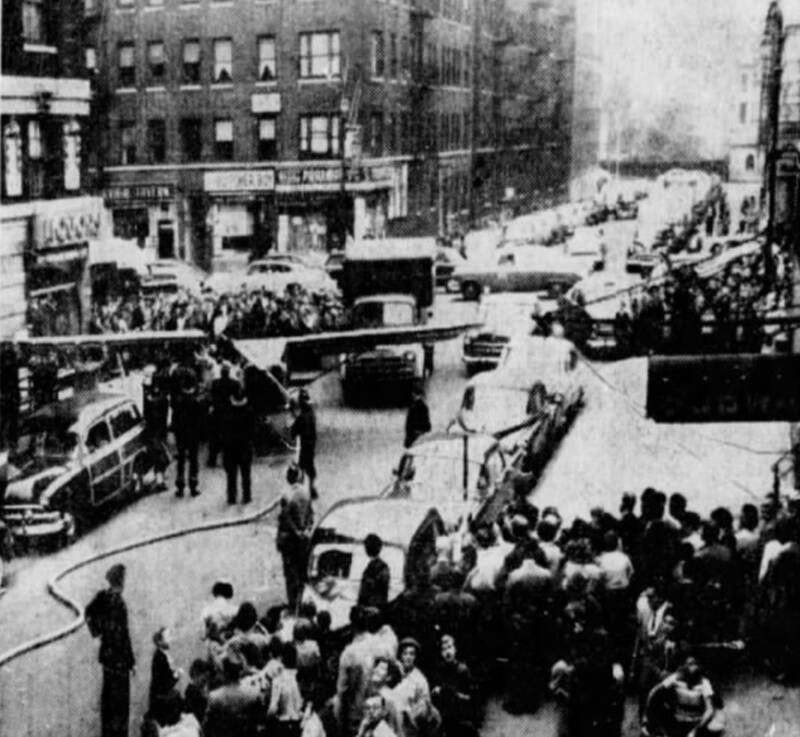 At 12:15 a.m. on Sunday, the residents were startled by Fitzpatrick's unexpected landing between the flow of traffic and parked cars. Soon after, the pilot mysteriously vanished. When the police discovered the plane, their thoughts immediately harked back to the 1956 incident. They invited Fitzpatrick for questioning, and initially, he denied his involvement in the second exploit. However, he eventually gave in after being identified by witnesses.
Unfortunately, during this landing, Fitzpatrick lacked a valid flying permit as his license had been suspended following his first stunt. He had failed to renew his pilot's license thereafter. Bus driver Harvey Roffe, who was seated in his parked bus when the plane landed, expressed his incredulity to a reporter, saying, "What the hell could you say if they ever pulled you in on a safety hearing for having an accident with an airplane?"
Fitzpatrick's Amazing landing Landed him in hot water
Thomas Fitzpatrick's remarkable landing became etched in history as one of the most daring stunts ever attempted, regardless of whether he was under the influence or not. However, this doesn't mean that there were no repercussions for his actions. While the police were impressed with his piloting skills, many were less enthusiastic about his second offense.
During his first landing, Fitzpatrick had a stroke of luck. He faced initial charges of grand larceny and violating the city's administrative codes, which strictly prohibited planes from landing on city streets. Fortunately for him, the owner of the plane chose not to press charges for the larceny, resulting in the dropping of the first charge. He was ultimately fined a mere $100.
Unfortunately, luck wasn't on Fitzpatrick's side the second time around. Initially, he attempted to deny being the pilot who landed the plane on the street. However, he eventually confessed when several witnesses positively identified him as the pilot.
For his second landing, Thomas Fitzpatrick faced a series of serious charges, including grand larceny, dangerous and reckless operation of a plane, violation of Civil Aeronautics Administration regulations by flying without a valid license, and making an unauthorized landing within city limits.
Thomas Fitzpatrick was sentenced to six months in prison by Judge John A. Mullen, who remarked, "If you had been properly jolted then, it's possible this would not have occurred a second time." In response, Fitzpatrick attributed the stunt to "the lousy drink" he had consumed.
Following the incident, Fitzpatrick pursued a career as a Steamfitter, working for 51 years. He settled down with his wife, Helen, and had three sons: Thomas E. Jr, Daniel F, and Stephen P. Fitzpatrick. Unfortunately, he passed away from cancer on September 14, 2008, at the age of 79.
---
Read more from the website: