Manuela Escobar is the only daughter of Pablo Escobar, a former Colombian drug lord and narco-terrorist known as "The King of Cocaine." Her life has been nothing short of thrilling, as she has experienced things that most people would never imagine, even in their wildest dreams.
She was her father's favorite child. Pablo Escobar, considered the wealthiest criminal in history, would go to any length to grant even the most trivial of his daughter's wishes.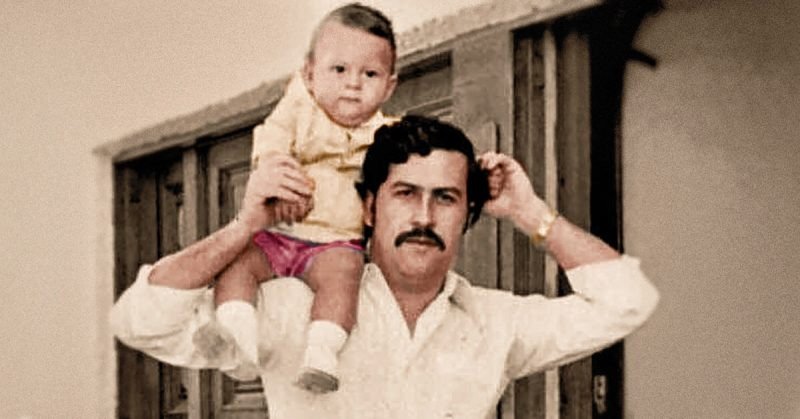 Who is Manuela Escobar?
Manuela Escobar was born in Panama on May 24, 1984, as the youngest of two children to Pablo Escobar and Maria Victoria Henao. Manuela led a very different life than the other kids her age. She was homeschooled rather than attend a public school to keep her safe from her father's enemies.
Manuela experienced a near deaf situation on January 13, 1988 when a murder attempt was made on her father that saw a car bomb explosion at their Monaco apartment building.
Despite his reputation as a drug lord, Pablo had a soft spot for his daughter, whom he adored and would go to any length to keep safe. In one case, in the early 1990s, while the family was hiding from Colombian authorities, he burned $2 million just to keep Manuela warm.
In another such instance, when Manuela Escobar asked her father for a unicorn, instead of telling her that unicorns don't exist, he instructed his employees to purchase a horse and staple a horn on its head and some wings to its back. The poor horse died later from a gruesome infection.
Life after Pablo Escobar's death
Manuela was nine years old when Pablo Escobar was gunned down in 1993. Before her father's death, she was homeschooled by private tutors. However, later in her life, she attended public school, finished her education, and continued to study for a public relations degree.
Manuela began running before she could walk because, in her father's mafia-infested world, it was never safe for the family to stay in one place, and this continued even after Pablo's death. Her mother, Maria, and her brother fled Colombia after he was killed. While the cartels demanded money from the Escobars, They were not welcomed by any country and continued to flee.
Maria even begged the Vatican for assistance, but to no avail. It wasn't until 1995, two years after Pablo's death, that Manuela, Juan Pablo, and Maria made their way to Mzambique, then Brazil, Ecuador, South Africa, Peru, and finally Argentina, where they began their lives under new names. Argenian only accepted because their new identities concealed their true identities.
Manuela and her family were able to cover up their new identities for a long time while living in Argentina. Maria went on to become a successful real estate agent.
Their identities were revealed in 1999, and a money laundering suit was filed against them. The family was acquitted because there was no evidence against them. However, Manuela was terrified by the event and refused to attend school, so her mother homeschooled her from then on.
After the arrest in 1999, Maria reentered the spotlight, Victoria Eugenia Hena, who now goes by the name "Victoria Henao Vallejos", wrote a book about Pablo named Pablo and Me, "The closest you'll ever get to the most infamous drug kingpin in modern history, told by the person who stood by his side"
Where is Manuela Escobar now?
Manuela's brother has spoken to the media several times over the last year, but she has chosen to remain silent. She reportedly changed her name to "Juana Manuela Marroquin Santos". She avoids the media and is not on any social media platforms. She also cut ties with her homeland. Manuela Escobar is the only member of Pablo Escobar's family to never be accused of a crime. She had maintained a very private and low profile after her father's death.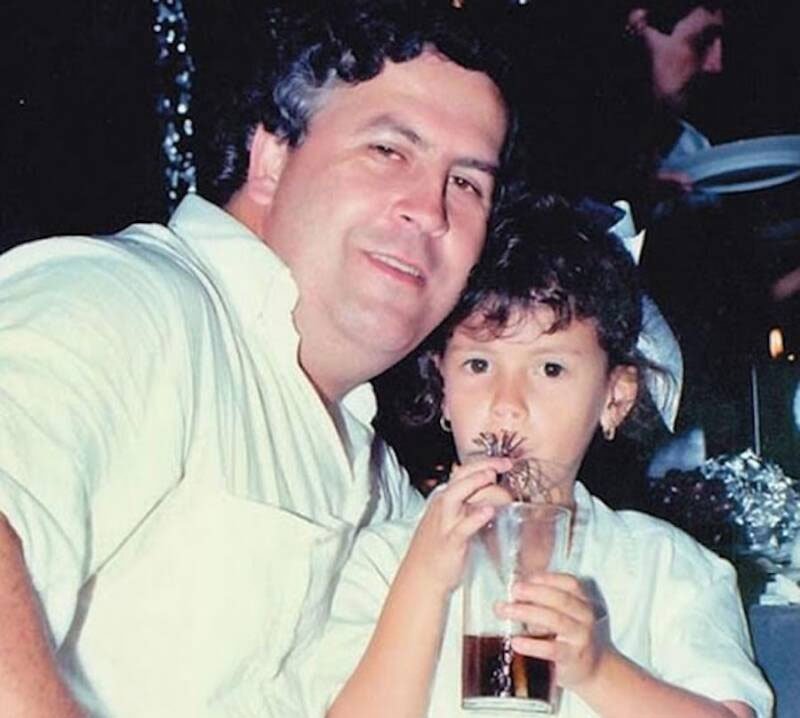 Manuela Escobar had several depressive episodes following the arrest of family members in 1999, and her mental health appeared to have deteriorated. Manuela tried to kill herself once, according to her brother, Huan Pablo, who now goes by the name Sebastian Marroquin, and now she reportedly lives with her brother and his wife for her own safety.
Manuela lives in constant fear of being discovered; she believes that anyone who finds out about her will associate her with her father's crimes, and that she will one day suffer the same fate as her father.
Manuela is now 38 years old, and it doesn't seem like she will ever come out of the shadows and will ever break her silence, and face the public again.
---
Now that you've read about the life of Manuela Escobar, read about the Children of Serial killers and where are they now?