When Javed Khan and his wife saw on TV the heartbreaking images of people being denied ambulances or having to pay exorbitant fees to obtain them, he decided to help by converting his auto-rickshaw into an ambulance.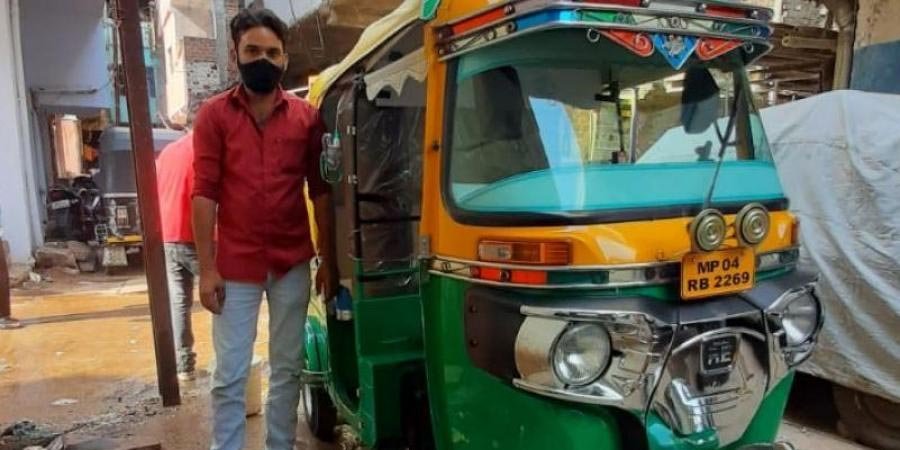 "I saw on social media & news channels how people were being carried to hospitals due to the shortage of ambulance. So I thought of doing this."
The second wave of COVID-19 has hit India hard, over 356k people were tested positive on April 29th, but despite this significant adversity, it has certainly brought out the best in people who are working hard to help people by providing hospital beds, oxygen cylinders, medicines, and emotional support.
The 34-year-old auto-rickshaw driver from Bhopal, Madhya Pradesh, India, has converted his vehicle into an ambulance to provide free transportation to patients. Bhopal alone reported 1,811 cases of COVID-19 in a 24 hour period on Thursday, taking the told cases to 88,600. It is becoming increasingly difficult for locals to arrange an ambulance, and those that are available are charging exorbitant rates.
An auto-rickshaw driver, Javed Khan, in Bhopal has converted his vehicle into an ambulance, complete with oxygen, and he serves people for free. Khan spends around Rs 600 a day filling up the oxygen cylinder. #OxygenCylinders#COVID19 pic.twitter.com/5aAUUGdgRy

— TOI Bhopal (@TOIBhopalNews) April 29, 2021
Javed Khan, a father of three, is the family's sole breadwinner, earning between Rs 200 and 300 per day. He also looks after his three daily wage laborer brothers (who are unable to work due to state lockdown).
Khan raised Rs 5,000 by selling his wife's gold necklace to fund his mission to convert his auto-rickshaw into an ambulance. Bharti Jain, a social activist, gave him a 7-kilogram oxygen cylinder for his auto rickshaw.
"In agreement with my wife, I decided to start the autorickshaw-ambulance service which can be availed by anyone just by dialling my cell number 7999909494. In the last three days, I've rushed 15 Covid patients to hospitals, including AIIMS-BHOPAL, Hamidia Hospital and Paliwal Hospital. Even if people are willing to pay me, I tell them that this is for the human cause during the holy month of Ramzan," Khan said.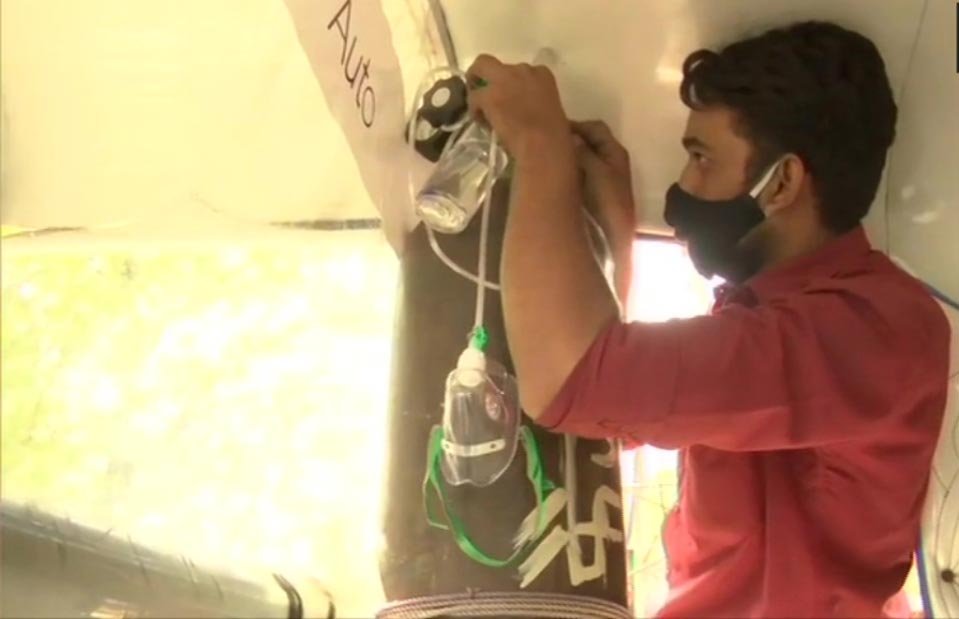 Not only that, but he queues outside refill stations to obtain oxygen for those in need. He shared his phone number on social media so that people could contact him if they couldn't get an ambulance. He's been doing this for more than 20 days and has taken 9 seriously ill patients to hospitals.
"Besides selling my wife's chain, I've also stopped the payment of the installment of Rs 10,500 on the purchase of the auto-rickshaw to ensure that my ambulance continues to run effectively and my family too doesn't have any problems in the coming days. Some people have donated Rs 1,500 which too is helping my cause," said Khan.
Javed has installed a plastic sheet as a partition inside the vehicle and also keeps a bottle of hand sanitizer to keep himself safe from infection. Rather than picking routing customers to make money, he now spends most of his time ferrying COVID patients.
His good deed has earned him a lot of respect across the country, with locals heaping praise on him. "I am convinced that there is no better human act than assisting people in need during times of crisis," Khan said.
If you want to help him you can donate to his fundraiser here. So far, ₹ 1,32,824 have been generated for the noble cause.
In the midst of the chaos, however, some stories give us hope and reinforce our faith in humanity. And Javed Khan's inspiring story does just that. This braveheart has selflessly risked his life to save the lives of others.