Hollywood actor Hagen Mills is dead following an "attempted murder-suicide" in his native Kentucky. Just days after he was released from Jail for Rape, Kidnap and Sodomy
The 29-year-old actor appeared in the hit FX series Baskets, has reportedly tried to kill former partner Erica Price, 34, at her residence in Mayfield on Tuesday evening.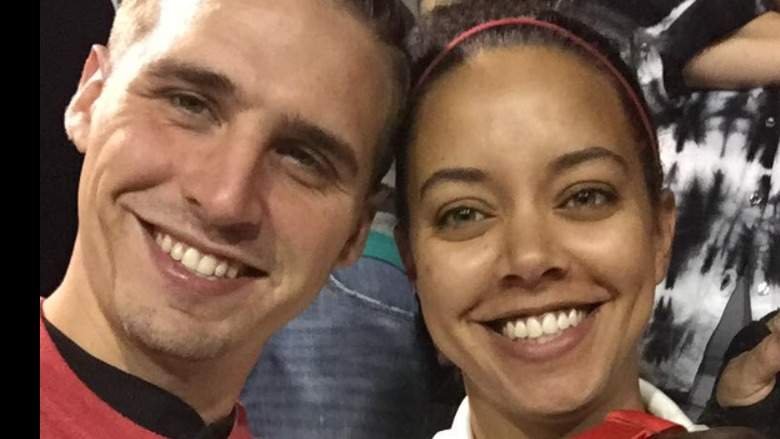 Hagen Mills was born and raised in Kentucky before moving to Los Angeles to pursue acting. In 2016, he appeared in the first episode of Baskets, a black comedy that also starred Zach Galifianakis. Mills also starred in an episode of the TV comedy Swedish Dicks and had a role in the 2013 telemovie Bonnie & Clyde: Justified.
Erica was shot by Mills in both the arm and chest but she managed to survive and call the police. Hagen turned the gun on himself after shooting the mother of his four-year-old daughter, Mila.
Their four year daughter was inside the house at the time the incident happened, as was Erica's mother. None of them were injured during the incident.
Investigators claim that Hagen held the pair hostage until Erica arrived at 5:45 pm. When Erica walked through the front door Hagen shot her multiple times. After contacting the police, Erica was taken to the hospital in a stable condition.
Records from Graves County Jail in Kentucky show Hagen was arrested on March 30 this year and was charged with first degree rape, kidnapping and sodomy, as well as possession of methamphetamine.
Ptison officials told that Hagen Mills was released on May 6 on a $500,000 property bond and $10,000 surety.
According to an arrest warrant obtained by DailyMail.com pertaining to that case, Hagen allegedly became embroiled in an altercation with a woman outside his home sometime in March. He reportedly struck the victim with a handgun 'causing a laceration to her lip'.
Hagen allegedly forced the female victim into his home, where he raped and sodomized her. She was inside for hours but managed to escape the property when Hagen Mill fell asleep. The victims took herself to a local hospital for an examination.
Hagen and Erica began dating in 2012 – four years before they welcomed their daughter, Mila. Erica currently works as a practice nurse at Kentucky care.
Meanwhile, a GoFundMe page has been set up to support Erica, who needs ongoing medical treatment for the injuries.
The description reads: By now most of you are aware of the tragedy that took place on Tuesday, May 19th, 2020. Erica Price was involved in an incident entirely out of her control and the results of that incident left Erica with injuries that needed immediate and ongoing medical treatment. Erica has a small child to support, as a single mother. She will likely accumulate a series of expensive medical bills, and at this point, it is unlikely she will return to work anytime soon. If you are able to help financially, I know she would be forever grateful. If you are unable to contribute financially, then please continue to send your prayer, as Erica has a long road of recovery ahead of her.
The investigators, however, cannot find any motive behind Hagen's attempted murder-suicide.
Hagen Mills was best known for appearing in the FX comedy-drama series, Baskets, created in 2016 by Zach Galifianakis and Louis CK. The Emmy-winning show ran for four seasons and starred Galifianakis the lead role.
Now that you've read about Hagen Mills, you might also like the Actors who killed people in real life.