Everyone was shocked when they saw Gypsy Rose Blanchard walking, all by herself. Gypsy got everyone's attention by being a survivor, a champion who defined living and was an inspiration to many.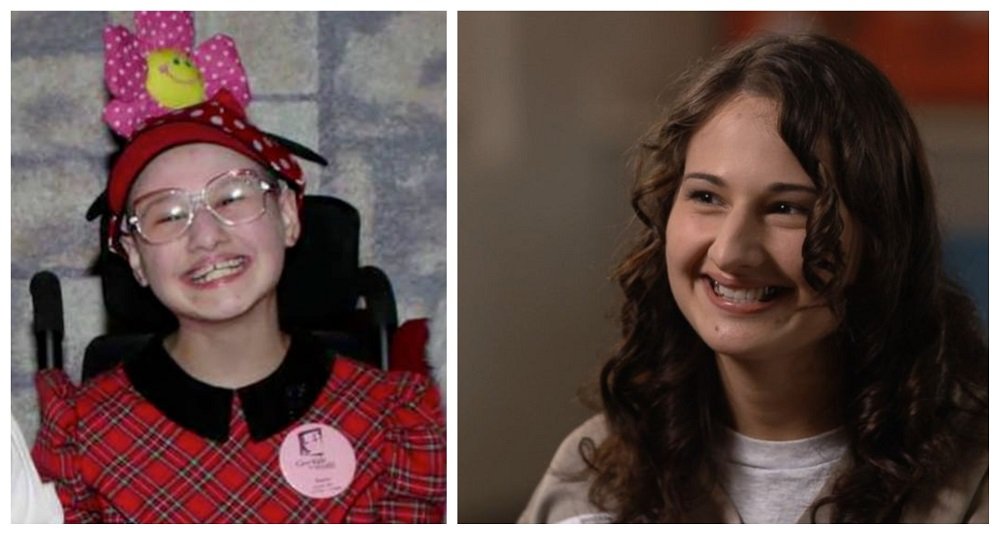 Gypsy Rose Blanchard, daughter of Dee Dee Blanchard, grew up knowing nothing about the world outside hospitals, doctors, and her wheelchair. Little Gypsy had no idea that her perfect mom was using her as a cash cow.
When Gypsy got the idea that her mom wasn't perfect and she never needed a tube or a wheelchair, she tried to escape, but her mother found her and chained her to the bed. She didn't feed her for days. Soon, it became unbearable for Gypsy, and she planned the murder of her mother with the help of her online boyfriend.
Gypsy's Childhood
Dee Dee Blanchard 24, became a parent with Rod Blanchard 17. They named their daughter Gypsy Rose. While Gypsy was a normal toddler, full of energy just like any other child. The couple started to have problems and they split after Gypsy's birth.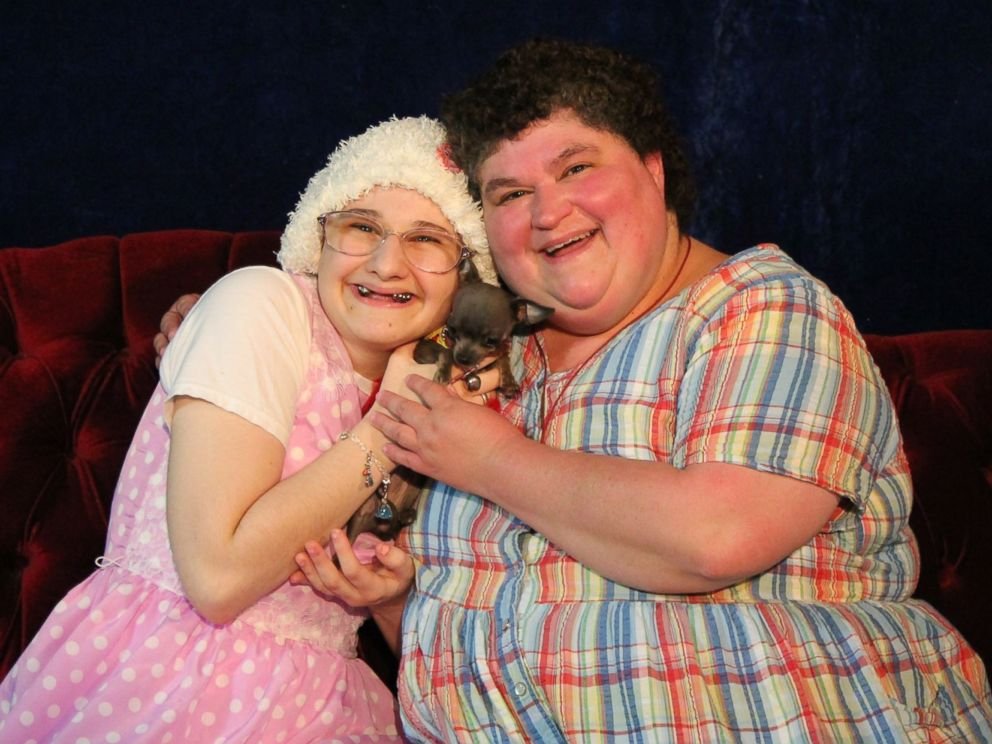 "Got married for the wrong reasons", Rod said in an interview in 2017.
By the time Gypsy was 3 months old, her mother was convinced that the infant was suffering from sleep apnea and began taking her to the hospital but the tests revealed no such sign of the condition.
Gypsy was involved in a minor accident when she was 7 or 8 by her grandfather's motorcycle. She suffered an abrasion to her knee, which her mother said was the visible sign of injuries that would require several surgeries to treat.
Gypsy was homeschooled as her problems were so severe, she managed to learn to read on her own through Harry Potter books. However, her mother, Dee Dee who had worked as a nurse's aide, soon began to say that her daughter was ill.
By the time she was 8 years old, Gypsy Rose was allegedly suffering from leukemia, muscular dystrophy, learning disability, vision and hearing impairments, and seizures. Gypsy started using a wheelchair to get around and a feeding tube for medication and nutrition.
After Hurrican Katrina devastated the area in August 2005, Dee Dee and Gypsy left their ruined apartment for a shelter in Convington set up for individuals with special needs. Dee Dee has used several birth certificates citing hurricane Katrina ruined their apartment and they had nothing left.
Hero of the Town
Dee Dee and Gypsy Rose lived together in a small bungalow in Springfield Missouri and they were liked by the local community by all accounts.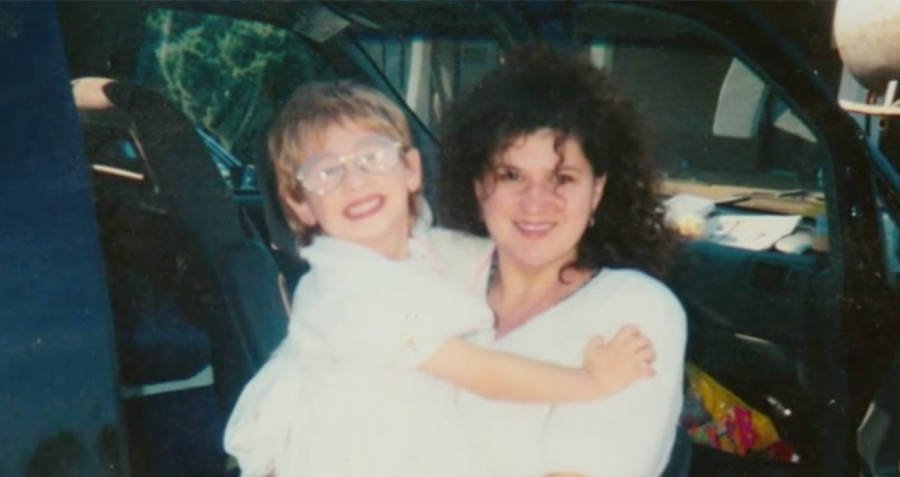 Dee Dee was the loving mother who could do nothing wrong and Gypsy was a survivor who was always smiling through all the health issues she was having. Their house had been built by Habitat for humanity specially built for poor Gypsy. The house had a ramp up to the front door.
Gypsy's father never knew that she could walk, he similar to others saw her walking the first time in court and was shocked! Though Rod always believed that Dee Dee was a great mom and he could never do what she was doing, constant care of Gypsy.
They went on funded trips to Disney World and Miranda Lambert and the husband Blake Shelton. Country superstar Miranda Lambert even gave her a check of $3500 from her personal account.
But that wasn't all for little Gypsy. She even got to meet her favorite actors, Elijah Wood and Sean Astin, from Lord of the Rings.
Life of Lies
Surprisingly Gypsy didn't know her own age, when she was 18, Dee Dee told her she was 14. Dee Dee forged her daughter's age multiple times, claiming she was born in 1995 but in reality, she was born in 1991.
Dee Dee always lied about Gypsy's age and would not let anybody meet her personally. When Gypsy's father, Rod would visit Gypsy with his wife, Dee Dee would never leave them alone and many times she refused to meet Rod.
Dee Dee told her neighbors in Springfield that Rod was an abusive drug addict and alcoholic who had never come to terms with daughter's health issues and never sent them any money but Rod Blanchard sent her monthly child support payments of $1,200 and well as sending gifts and occasionally talking to her on the phone.
Gypsy's mother would shave her head on a regular basis to mimic the hairless appearance of a chemotherapy patient. Whenever Gypsy went out he mother took an oxygen tank and feeding tube with them. She said that her mother would induce her using tablets or anesthetic to numb her gums before visits to the doctor.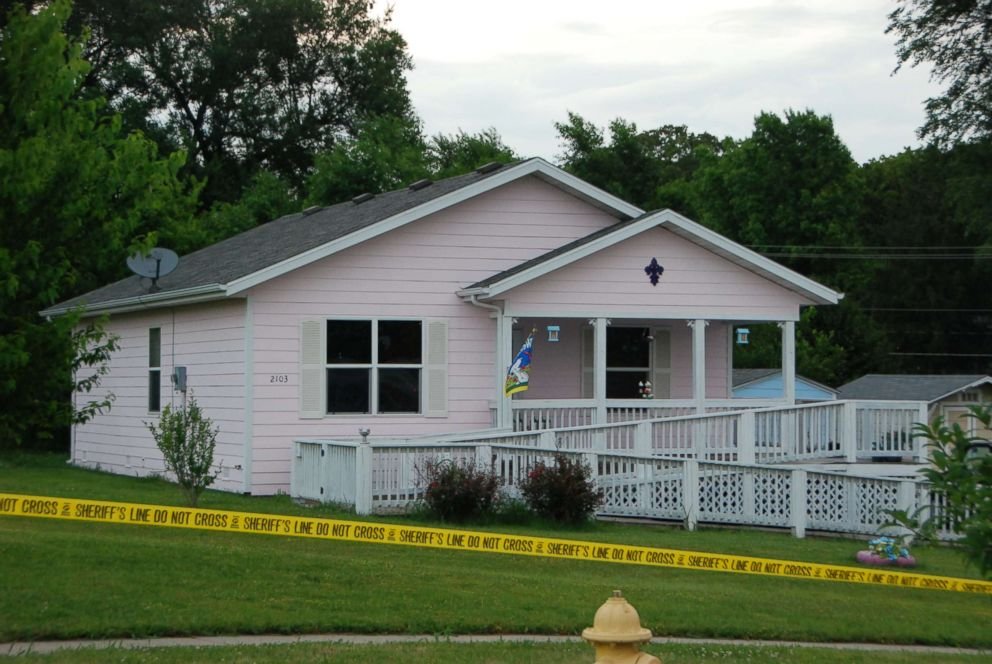 Dee Dee used physical abuse to control her daughter, she would hold her hand in public and squeeze whenever Gypsy was asked a question.
When Gypsy realized that she can walk she told Dee Dee but her mother had different ideas, she would chain her from the bed and wouldn't feed her for days.
Dee Dee would also call her words and tell her that she should be lucky that her mother loves her that much. Dee Dee would also hit Gypsy by coat hangers when she wouldn't listen to her. Gypsy's teeth rotted out and had to be extracted, she had surgery on her eyes after Dee Dee said she had eye issues but she didn't.
Dee Dee was 48 years old and was known to be a lovely generous friendly woman and was a full-time carer for her teenage daughter, Gypsy Rose.
When Gypsy got away
One night Gypsy showed up at her neighbor's door, standing on her own feet. Gypsy was begging for a ride to the hospital. Dee Dee quickly intervened and explained the whole thing right away, a talent she had cultivated over the years.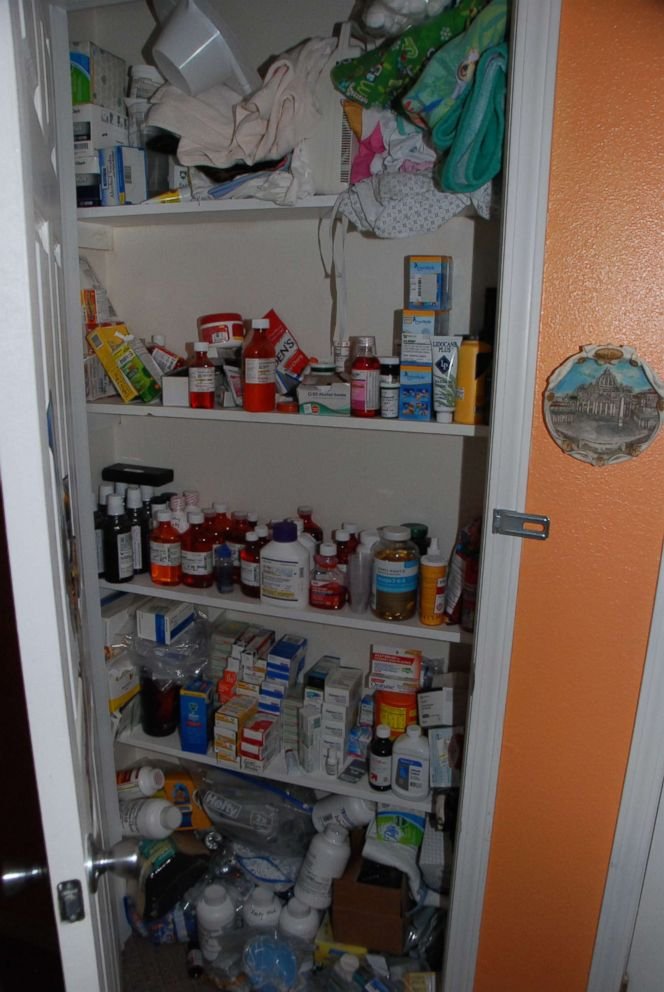 When asked in an interview that why didn't she tell the doctors that she can walk, Gypsy told in an interview that she feared the things her mother would do to her. She feared her mother more than anything. Once she tied her to the bed and didn't feed her for days.
Secret Boyfriend and The Murderer
Though Gypsy's mom was her best friend and her only friend, Gypsy had a friend whom she always found supportive, Aleah Woodmansee. Gypsy would talk to her about the boys she found interesting. Dee Dee, when found out about this, scolded Aleah and told her to stay away from her daughter as she had a kid's brain.
Gypsy told Aleah about her prince charming, that she met him through an online website and made five separate Facebook accounts. She met Nicolas Godejohn in 2012.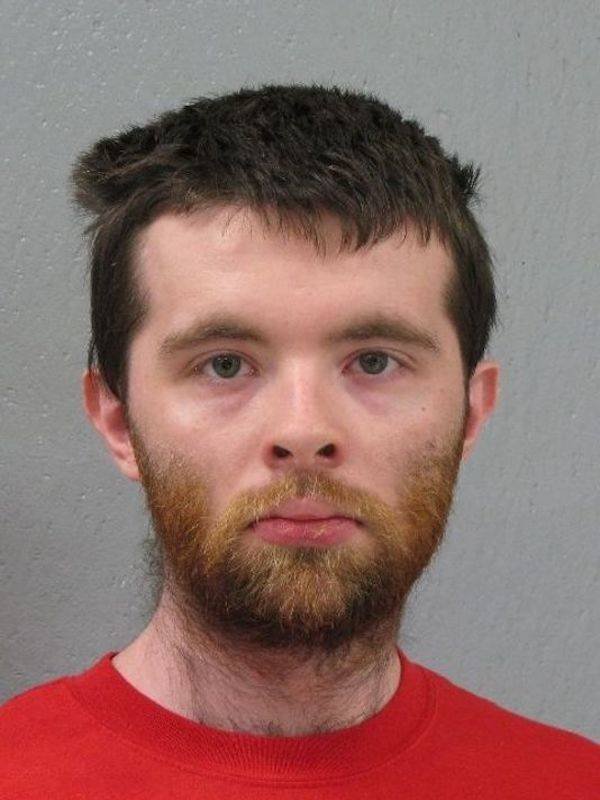 Nicholas Godejon had a criminal record for indecent exposure and a history of mental illness, few months after meeting, Nicholas Godejohn came to visit Gypsy Rose, and while Dee Dee was on a rare solo outing, they had sex and after that, they began to plan Dee Dee's murder.
Then, one night in mid-June 2015, it was done. While Dee Dee was sleeping Nicholas bludgeoned her in bed while Gypsy stayed in the room covered her ears, after her death, they had sex and fled. After Gypsy was found and her story reached public the sympathy that had followed Dee Dee shifted to Gypsy Rose.
After Dee Dee's death, Nicholas posted a Facebook status update from her Facebook account.
When the office started press conference after the investigation his opening statement was "I start off with saying things are not always as they appear… I want to make a statement to use caution in donating money to this family at this time as we have unearthed the appearance of a long financial fraud scheme… We also know that Gypsy can walk without assistance or a wheelchair and she can do that very well".
As for Gypsy Rose herself, the 24-year-old was sentenced to 10 years in prison for second-degree murder while Nicholas has been sentenced to life in prison. In prison, Gypsy Rose researched her mother's and has since come to terms with the abuse she suffered. She is remorseful for the murders but maintains she is better off without her.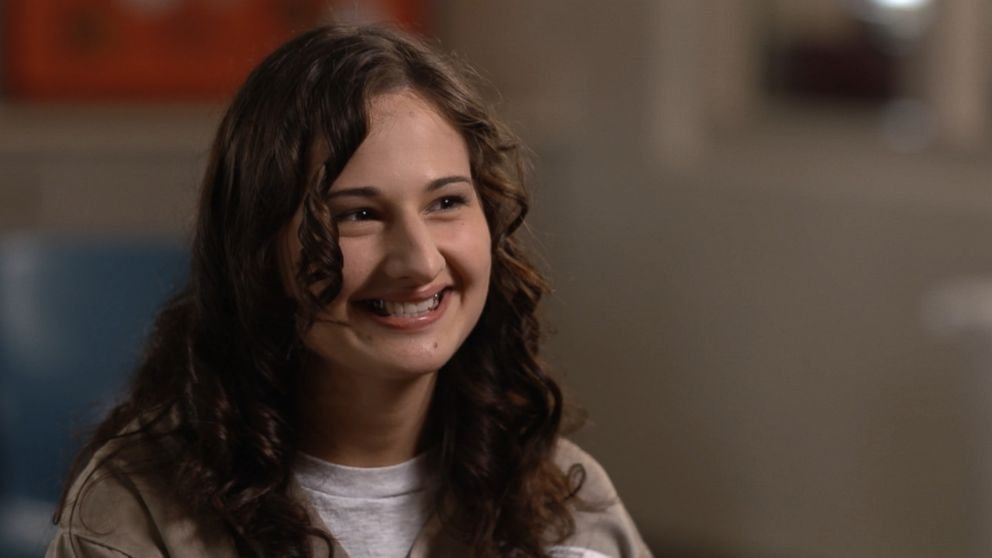 During the trial, Nicholas agreed that he was the one who actually killed Dee Dee, his trial was postponed when his prosecutors requested a second psychiatric exam, his lawyers contended that he has an IQ of 82 and is on the autism spectrum. In Feb 2019 he was sentenced to a life sentence in prison.
From "We got along so perfect. You know, I saw her as an angel that can do no wrong," to claiming "I feel like I'm freer in prison than living with my mom, Because now, I'm allowed to… just live like a normal woman." things really changed for Gypsy Rose.
Gypsy Rose Blanchard Now
Gypsy pleaded guilty to the second-degree murder of her mother, who is said to have suffered from Munchausen syndrome by proxy. She began serving a 10-year prison sentence in 2016. Her online boyfriend, now ex-boyfriend, Nicholas Godejohn is serving a life sentence for first-degree murder in the killing.
Gypsy Rose Engagement
After being sentenced to 10 years in prison Gypsy met Ken through her prison's pen pal program. Ken visited Gypsy in prison after watching a documentary about her story.
The visits were beginning of their friendship, which turned into something more than a friendship, at the beginning of last year they decided to get engaged."
Gypsy and Ken plan to wait until she's released from prison to wed. Gypsy will be eligible for parole before her 33rd birthday.
"They are back together," Gypsy Rose's stepmother, Kristy Blanchard told In Touch Weekly. "[The] engagement is on, but [they are] taking things slow and want to keep their relationship as private as possible." They still are aiming for a 2020 wedding, "but things can change… and if it changes, … the rest will be kept private until they are ready for people to know. … [They] are keeping their personal lives personal from here on out."
The Act on Hulu covered the story of Gypsy Rose and her mother Dee Dee Blanchard.
Now that you've read about the story of Gypsy Rose, read about The Actors who killed people in real life and then read about the real-life story behind 67 Exorcisms of Emily Rose.