Imagine a world where your every move is controlled, where you're trapped in a web of lies so intricate that reality becomes a blur. This was the world of Gypsy Rose Blanchard, a young girl whose life took a dark turn into deception, manipulation, and ultimately, murder. Her story is a chilling reminder that things are not always as they appear, and sometimes, the most dangerous place is right under our own roof
The sight of Gypsy Rose Blanchard walking unaided sent shockwaves through everyone who knew her. Gypsy had always been perceived as a survivor, a beacon of resilience, and an inspiration to many. Her story, however, is one of deception, manipulation, and ultimately, murder.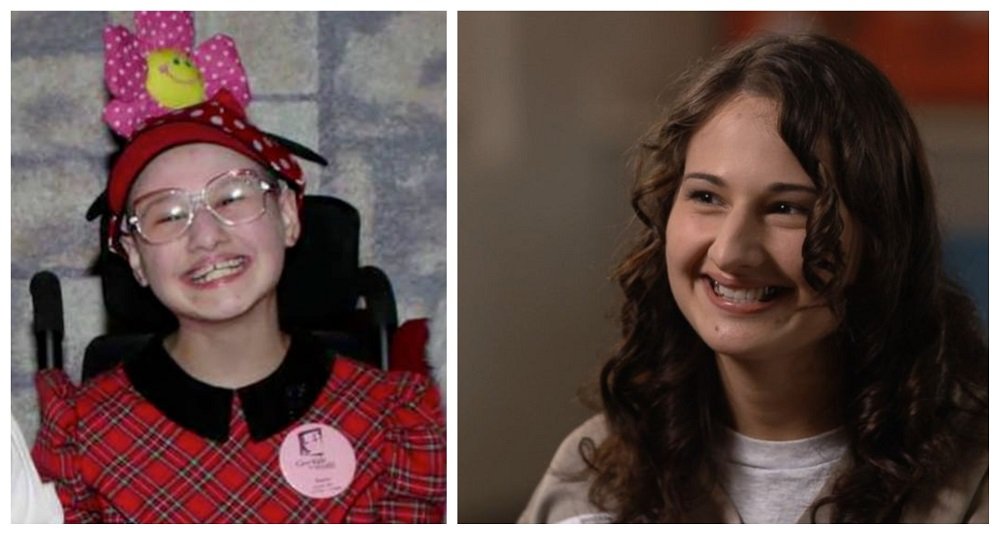 Gypsy Rose Blanchard, the daughter of Dee Dee Blanchard, spent her childhood confined to hospitals, doctors' offices, and her wheelchair, oblivious to the world beyond. Unbeknownst to young Gypsy, her seemingly perfect mother was exploiting her for financial gain. Dee Dee Blanchard had woven a web of lies so intricate that it was nearly impossible for anyone, including Gypsy herself, to see the truth.
When Gypsy discovered her mother's deception—that she didn't need a feeding tube or a wheelchair—she attempted to escape. However, her mother found her, chained her to the bed, and withheld food for days. This unbearable situation led Gypsy to conspire with her online boyfriend to murder her mother.
Gypsy's Childhood: A Web of Lies and Deception
Dee Dee Blanchard, at 24, became a parent with Rod Blanchard, who was just 17. They named their daughter Gypsy Rose. While Gypsy was a typical, energetic toddler, her parents' relationship began to crumble, leading to their separation after Gypsy's birth.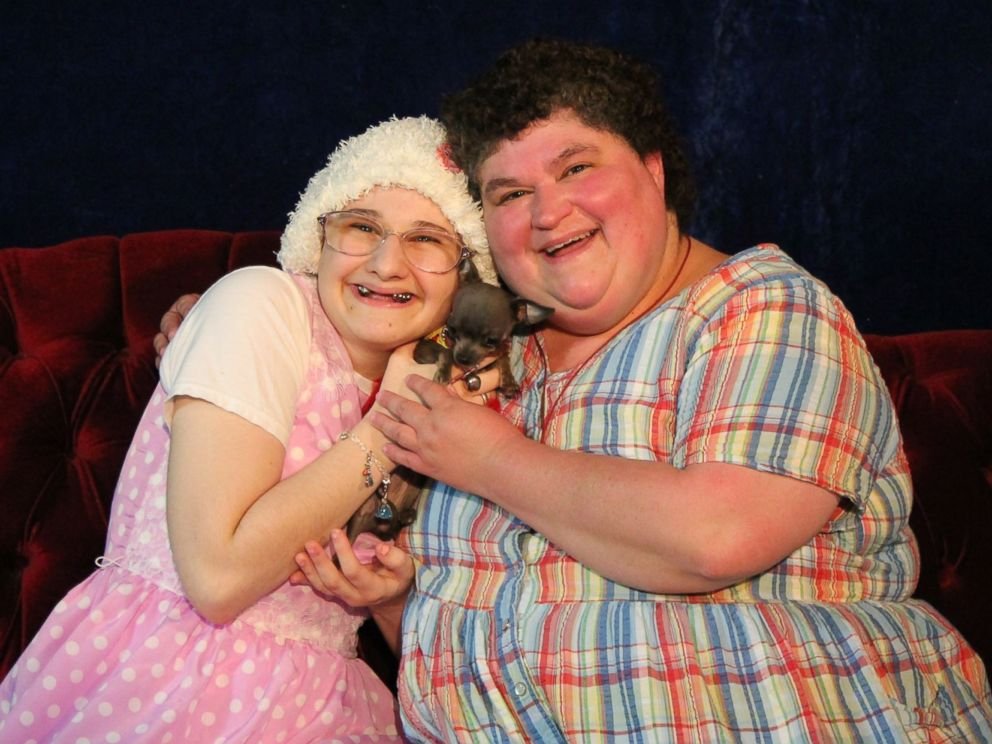 Rod admitted in a 2017 interview that they had "got married for the wrong reasons." When Gypsy was only three months old, her mother became convinced that the infant was suffering from sleep apnea. Despite multiple hospital visits and tests revealing no signs of the condition, Dee Dee remained adamant.
Gypsy's life took a drastic turn after a minor accident involving her grandfather's motorcycle when she was seven or eight. She suffered a knee abrasion, which her mother claimed was a sign of injuries requiring multiple surgeries. Despite her supposed severe health issues, Gypsy managed to learn to read independently through Harry Potter books.
By the time she was eight, Gypsy Rose was allegedly suffering from a multitude of health conditions, including leukemia, muscular dystrophy, learning disability, vision and hearing impairments, and seizures. She began using a wheelchair for mobility and a feeding tube for medication and nutrition.
The Hero of the Town: A Facade of Love and Survival
Dee Dee and Gypsy Rose resided in a small bungalow in Springfield, Missouri, where they were well-liked by the local community. Dee Dee was seen as a loving mother who could do no wrong, and Gypsy was viewed as a survivor, always smiling despite her health issues.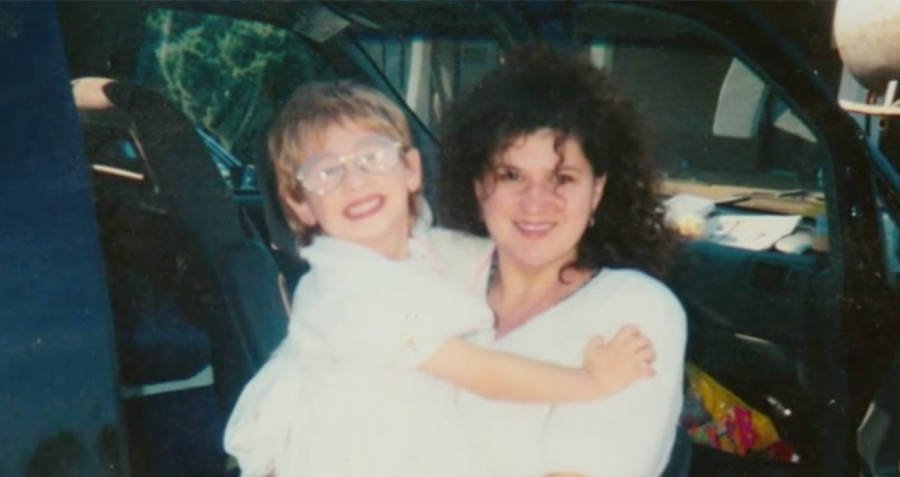 Their house, built by Habitat for Humanity, was specially designed for Gypsy, complete with a ramp leading to the front door. Gypsy's father, Rod, was as oblivious as everyone else about Gypsy's ability to walk. He, like others, was shocked to see her walking for the first time in court.
Despite the community's admiration, Dee Dee and Gypsy's life was far from perfect. Dee Dee controlled every aspect of Gypsy's life, including her interactions with others. She consistently lied about Gypsy's age and kept her isolated from others. When Gypsy's father, Rod, would visit with his wife, Dee Dee would never leave them alone. Many times, she even refused to let Rod see Gypsy.
Life of Lies: A Mother's Deception
Dee Dee spread rumors in Springfield that Rod was an abusive drug addict and alcoholic who had never accepted his daughter's health issues and never sent them any money. However, Rod Blanchard regularly sent child support payments of $1,200 per month, along with gifts, and occasionally spoke to Gypsy on the phone.
Dee Dee's manipulation extended beyond her family. She managed to convince the entire community that Gypsy was severely ill. She shaved Gypsy's head regularly to mimic the hairless appearance of a chemotherapy patient and always carried an oxygen tank and feeding tube with them when they went out. Gypsy later revealed that her mother would induce her with tablets or anesthetics to numb her gums before visits to the doctor.
Dee Dee used physical abuse to control her daughter. She would hold her hand in public and squeeze it whenever Gypsy was asked a question. When Gypsy realized that she could walk, she told Dee Dee, but her mother had different ideas. She would chain her to the bed and wouldn't feed her for days.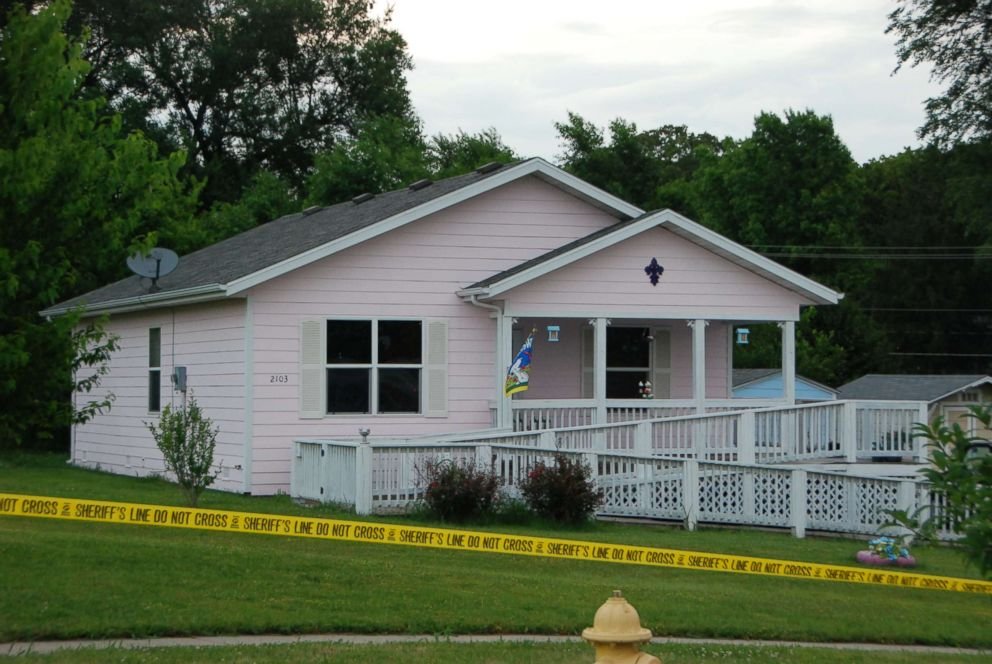 Dee Dee would also berate her, telling her that she should consider herself lucky to have a mother who loved her so much. Dee Dee would also hit Gypsy with coat hangers when she wouldn't listen to her. Gypsy's teeth rotted out and had to be extracted, and she had surgery on her eyes after Dee Dee claimed she had eye issues, but she didn't.
Dee Dee, at 48 years old, was known to be a lovely, generous, friendly woman and was a full-time carer for her teenage daughter, Gypsy Rose.
When Gypsy got away
One night, Gypsy appeared at her neighbor's door, standing on her own two feet, pleading for a ride to the hospital. Dee Dee quickly intervened, spinning a tale to explain the situation—a skill she had honed over the years.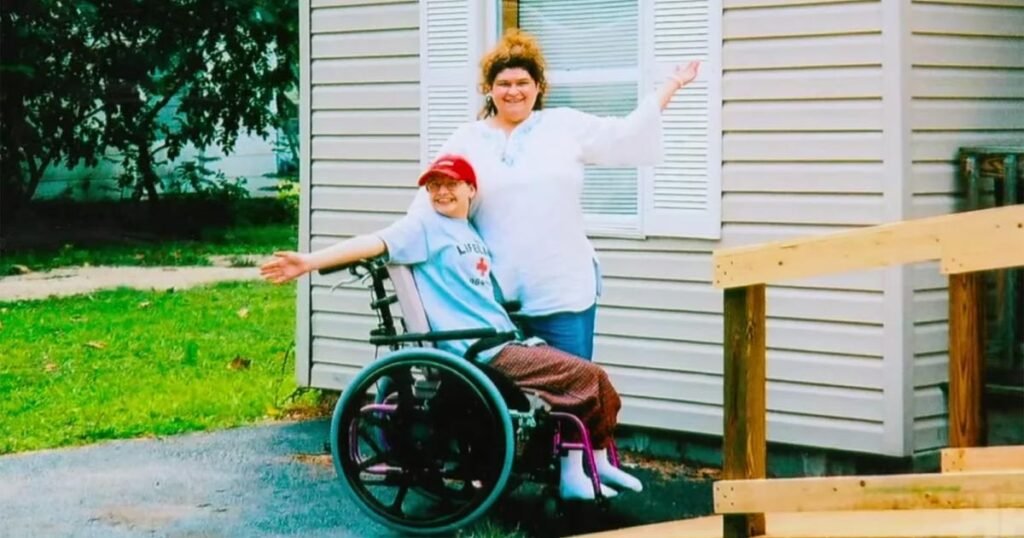 When asked why she didn't reveal to the doctors that she could walk, Gypsy confessed in an interview that she was terrified of her mother's potential retaliation. She feared her mother more than anything else, especially after being tied to the bed and starved for days.
Secret Boyfriend and The Murderer: A Desperate Escape
Despite her mother being her best friend and only companion, Gypsy found solace in a friend, Aleah Woodmansee. Gypsy confided in Aleah about the boys she found attractive. When Dee Dee discovered this, she scolded Aleah and warned her to stay away from her daughter, claiming Gypsy had the mental capacity of a child.
Gypsy told Aleah about her prince charming, whom she met through an online website and interacted with through five separate Facebook accounts. She met Nicholas Godejohn in 2012. Nicholas, who had a criminal record for indecent exposure and a history of mental illness, visited Gypsy Rose while Dee Dee was on a rare solo outing. They became intimate, and soon after, they began planning Dee Dee's murder.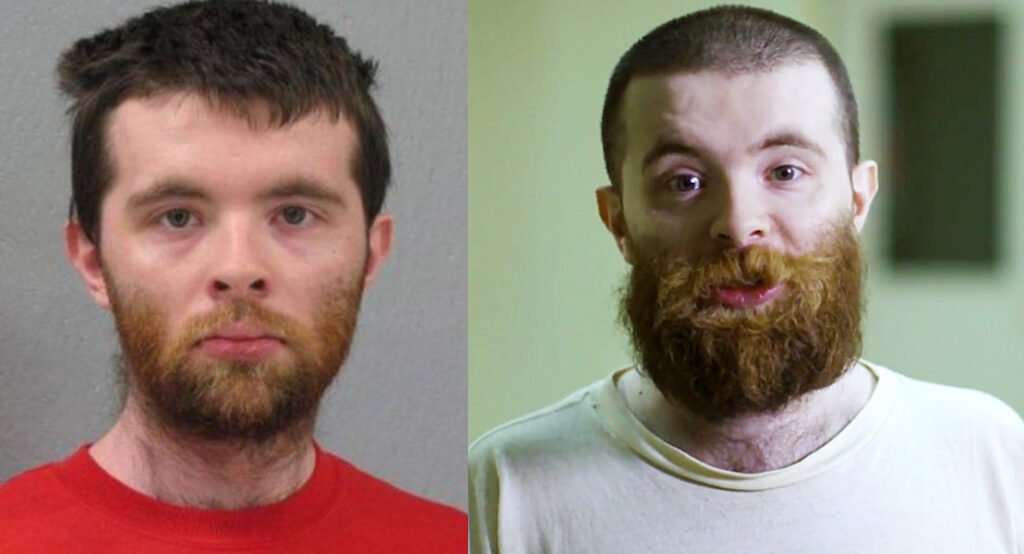 In mid-June 2015, while Dee Dee was asleep, Nicholas bludgeoned her to death as Gypsy covered her ears in the next room. After Dee Dee's death, they became intimate again and fled. When Gypsy's story became public, the sympathy that had once been for Dee Dee shifted to Gypsy Rose.
After Dee Dee's death, Nicholas posted a Facebook status update from her Facebook account.
When the police began their investigation into Dee Dee's murder, the lead officer's opening statement at the press conference was telling: "I start off with saying things are not always as they appear… I want to make a statement to use caution in donating money to this family at this time as we have unearthed the appearance of a long financial fraud scheme… We also know that Gypsy can walk without assistance or a wheelchair and she can do that very well."
As for Gypsy Rose herself, the 24-year-old was sentenced to 10 years in prison for second-degree murder while Nicholas has been sentenced to life in prison. In prison, Gypsy Rose researched her mother and has since come to terms with the abuse she suffered. She is remorseful for the murders but maintains she is better off without her.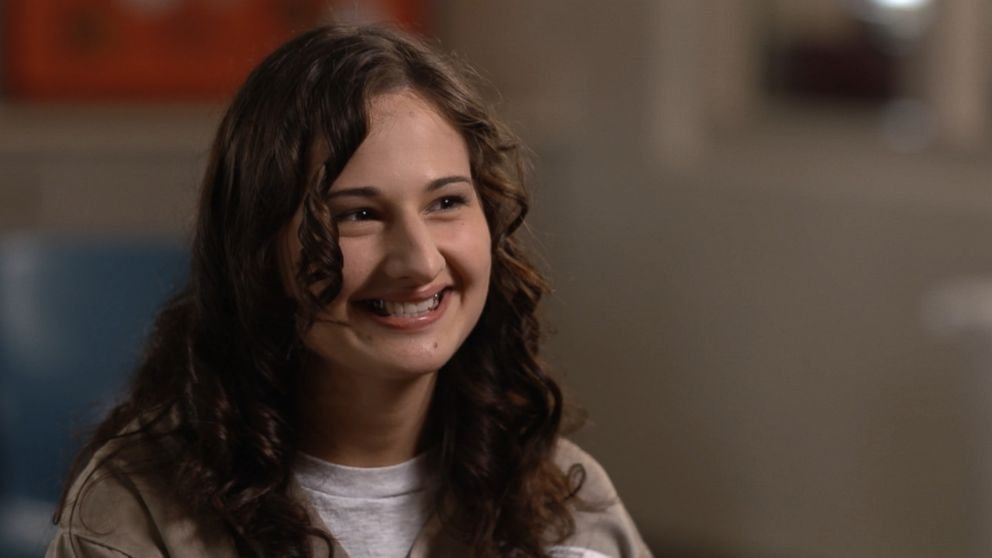 Gypsy Rose Engagement: A Glimpse of Hope and Heartbreak
After being sentenced to 10 years in prison, Gypsy met Ken through her prison's pen pal program. Ken visited Gypsy in prison after watching a documentary about her story. Their friendship blossomed into a romantic relationship, and they decided to get engaged at the beginning of the following year.
However, Gypsy's romantic journey didn't end there. She also met Ryan Scott Anderson through the same pen pal program offered by the Chillicothe Correctional Center in Missouri, where Gypsy is being held.
Gypsy Rose Blanchard and Ryan Scott Anderson got married on June 27, 2022, while she was serving her 10-year prison sentence. However, their marriage was short-lived. Only four months after their wedding, the couple decided to part ways.
"It is with a heavy heart that this morning I made a decision to go ahead and file for annulment and end my marriage with Ryan," Gypsy announced in a letter. "My marriage ends with no fault to either of us. I believe we are just in different places in our lives, and find it too difficult to walk a path together, at this point."
Where is Nicholas Godejohn Now?
Nicholas admitted during the trial that he was the one who actually killed Dee Dee. However, his trial was delayed when the prosecutors requested a second psychiatric evaluation. His defense attorneys argued that he has an IQ of 82 and falls on the autism spectrum. In February 2019, he received a life sentence in prison.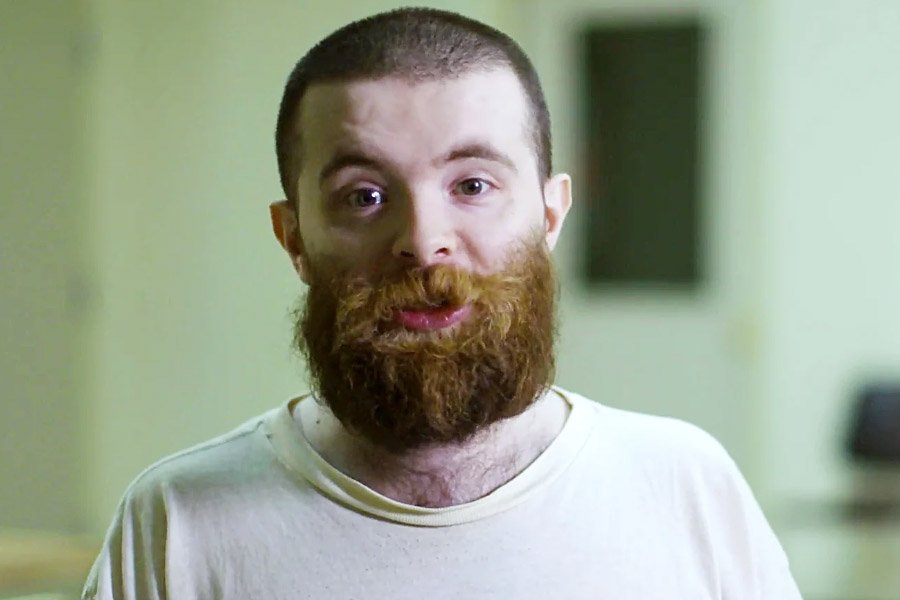 Nicholas Godejohn is currently serving a life sentence without the possibility of parole. He was convicted of first-degree murder and armed criminal action for his role in the murder of Dee Dee Blanchard. Initially held at the South Central Correctional Center in Licking, Missouri, he has since been moved to the Potosi Correctional Center.
The Act on Hulu: A Tale Brought to Screen
The story of Gypsy Rose and her mother Dee Dee Blanchard was brought to life in the Hulu series, "The Act." This series provides a dramatic portrayal of the events leading up to Dee Dee's murder and the aftermath. It's a chilling reminder of the lengths some will go to for love, control, and ultimately, survival.
The Act on Hulu covered the story of Gypsy Rose and her mother Dee Dee Blanchard.
Gypsy Rose Now
As per recent information, Gypsy Rose Blanchard is currently serving her 10-year prison sentence at the Chillicothe Correctional Center in Missouri. She was sentenced for her involvement in the murder of her mother, Dee Dee Blanchard. She will be eligible for parole in December of 2023.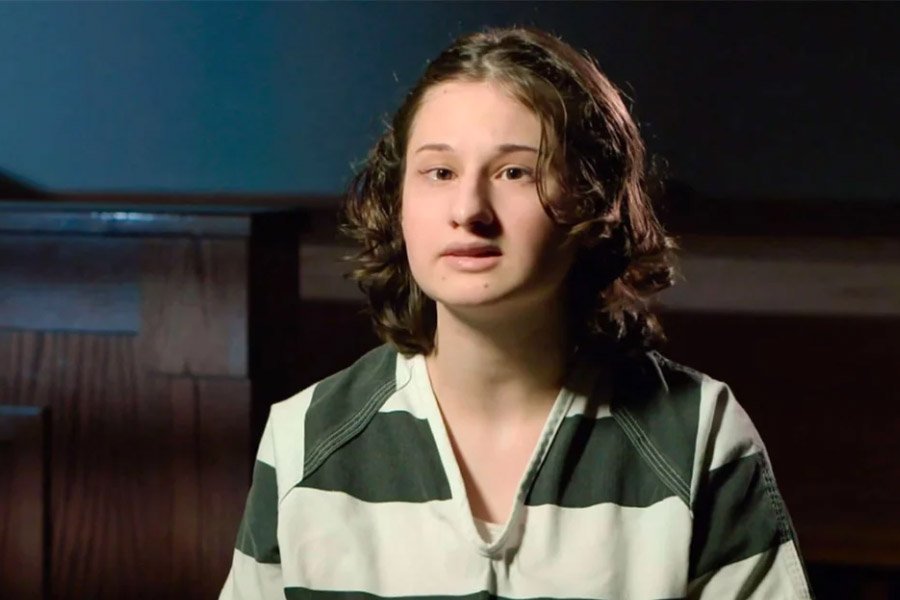 However, the potential early release of Gypsy has raised concerns among some of her family friends. Fox News recently reported that Blanchard could be released as early as December 2023, but this news has been met with apprehension. Family friend Fancy Marcelli expressed her concerns to InTouch, stating that Gypsy should complete her full sentence and that she is merely putting on "a show for the board."
---
Now that you've read about the story of Gypsy Rose, read about The Actors who killed people in real life and then read about the real-life story behind 67 Exorcisms of Emily Rose.