A Florida mother of three was being held hostage by her boyfriend, she sent a secret message asking for help with an online pizza order.
Ethan wouldn't let Cheryl leave his sight and took her phone as well. Cheryl had no options without her cellphone. She couldn't call the cops, and screaming for help wasn't the best option.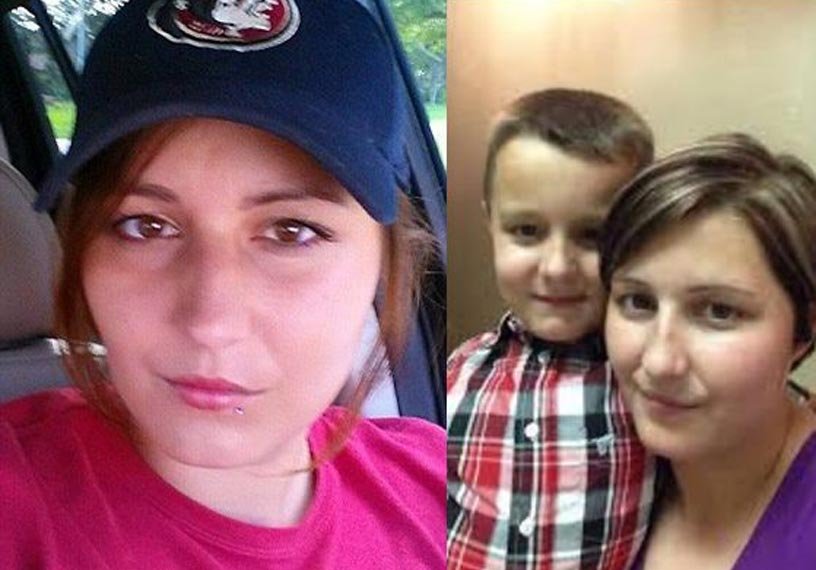 Their kids were at school, she told him that she had to pick up the kids from the school, Ethan agreed but, insisted that he would go with her too. He went to the school, picked them up, and drove back to the house. The kids were in the backseat, unaware that their father had just pulled a knife on their mother.
Cheryl knew that she wouldn't get her phone simply, so she asked Ethan "the kids are hungry, let's order a pizza, let get them some food." She somehow convinced her boyfriend to give her phone back, so that she could put in an order at their local Pizza Hut using their online app.
Now that Cheryl had her phone back, she still couldn't call the cops. What if Ethan heard her talking? Or checked call history? She had to be clever to save her life.
She ordered a Pepperoni Pizza and added: 'Please help. Get 911 to me. 911 hostage help!' in the special instruction section.
She placed the order, but she was so afraid that she immediately erased the confirmation email that Pizza Hut sent her, letting her know that the order was received.
"I knew they wouldn't text or call me back. He wouldn't be alerted that I sent out for help," Cheryl said.
As Cheryl frequently ordered from that Pizza Hut, the employees recognized her message and realized that this was not a joke. They immediately contacted the highlands County Sheriff's office.
"We've never seen anything like that before." "I've been here 28 years and never, never seen anything like that come through," the restaurant manager, Candy Hamilton, told the local news station.
Cheryl's plan worked and when the deputies arrived they were greeted by Cheryl Treadway who was carrying her baby in her arms. She told deputies that her boyfriend was in the home and is armed with a knife and her other two children were also in the home with him.
Ethan Nickerson initially refused to leave, now Ethan was scared, he told the authorities that he did not want to go to jail, but after 20 minutes, the authorities convinced him to come outside.
Ethan was taken into custody and the remaining children were safely removed from the house, none of them were harmed.
Deputies said that Nickerson may have been high on meth when he decided to keep her girlfriend as a hostage.
"If I'm standing there with a knife in my hand, sharpening it, and looking at you in a menacing way and make a statement that, 'I'm going to kill you' and you've already done some violence to you, ya know how are you going to take that message." Lieutenant Ludden explained.
Ethan was arrested and charged with aggravated assault with a weapon without intent to kill, battery, false imprisonment, and obstructing justice by depriving communication to law enforcement.
Chief Deputy Mark applauded Cheryl Treadway's thinking. "I don't know if I ever would have thought of it. I mean it's just something that she did so naturally. The boyfriend never knew about it until he saw us coming around the corner." Ludden said.
"There's hope. There's help even if you don't think you have anybody. Somebody out there will wanna help you. You are worth it," Cheryl Treadway said.
"It's a moment like these in law enforcement that you get to help people actually that makes you feel good," said Lieutenant Ludden.
Read more from the website: