In 1996, convicted serial killer Richard Ramirez married a freelance magazine editor named Doreen Lioy in California's San Quentin State Prison. Their unusual love story captivated the media and public, who were shocked that a relatively normal young woman would fall in love with and marry one of the most notorious killers in American history.
Early Life of Doreen Lioy
Doreen Lioy was born in 1962 and had a relatively normal suburban upbringing in Burbank, California. After graduating high school, she attended California State University, Northridge and worked various jobs before becoming a freelance editor of teen magazines like Tiger Beat.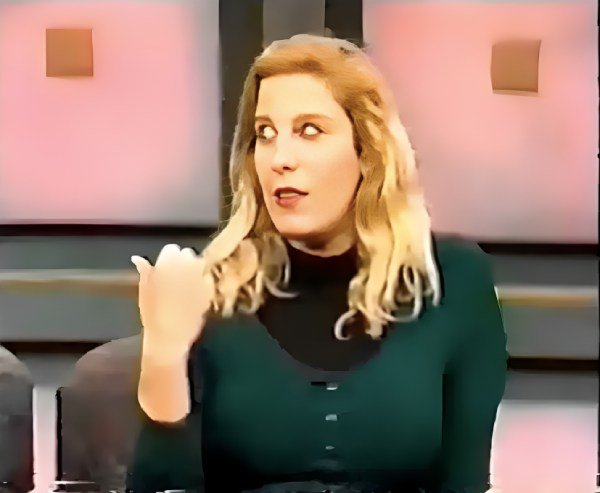 In 1985, Lioy, then 23 years old, first saw a mugshot of Richard Ramirez on TV during news coverage of Ramirez's trial and conviction for 13 counts of murder, 5 attempted murders, 11 sexual assaults and 14 burglaries. Ramirez had terrorized Southern California in the mid-1980s as the infamous "Night Stalker" killer. His savage attacks and satanic pentagrams left at murder scenes had spread fear across Los Angeles and San Francisco.
Lioy later said she felt an instant attraction to the sadistic killer, claiming his eyes were the "eyes of a lost puppy". She began writing him letters in prison and after a year of correspondence, they met in person for the first time in 1988 when she visited him on death row. Lioy would visit Ramirez frequently over the next several years, declaring her love for him despite his horrific crimes.
How Lioy Became Obsessed with Ramirez
The two started their courtship in 1985 after she saw his mug shot on TV and wrote to him in prison. Although she was present for his murder trial that year, during which he was convicted on 13 murder charges, Lioy remained convinced of his innocence. The two wrote a total of 75 letters back and forth over the next 11 years, and in 1996, they were wed at San Quentin State Prison, where Ramirez was on death row.
Lioy wore a white $148 wedding dress embellished with pearls for the ceremony. She told the media: "I can't help the way the world looks at him. They don't know him the way I do."
The Prison Wedding
In 1996, after a long courtship conducted entirely through letters and supervised prison visits, Ramirez proposed to Lioy from behind a plexiglass window. She accepted and they were married in San Quentin Prison that October.
Lioy was a 41-year-old magazine editor, self-described virgin and practising Catholic at the time she married Ramirez — it seemed that opposites attracted this Satanist and church-going duo. Although she knew the pairing would seem crazy to others, it was a risk she was willing to take.
Lioy told the media she believed strongly in Ramirez's innocence and that he had reformed behind bars. "He's kind, he's funny, he's charming. I think he's really a great person. He's my best friend; he's my buddy," Lioy said.
The wedding was attended by over a dozen members of Ramirez's family, while Lioy's parents refused to participate. The bride wore a black chiffon dress and the murderer was handcuffed throughout the ceremony. The wedding cake's frosting featured handcuffs and a pentagram – Ramirez's satanic symbol he left at several murder scenes.
Life as Doreen Ramirez
After the wedding, Doreen Lioy took her husband's last name and was thereafter known as Doreen Ramirez. She continued visiting him weekly in prison until his death from cancer in 2013 at age 53. Lioy never had any children with Ramirez and has largely stayed out of the public eye in recent years.
But in 2009, after DNA evidence linked Ramirez to the rape and murder of 9-year-old San Fransisco girl Mei Leung, Lioy and Ramirez split.
Little is known about her current whereabouts or situation today. Some reports say she resides in Southern California near where she grew up. Details about her personal life remain scant, as she has avoided media attention for over two decades.
Explaining the Bizarre Obsession
Doreen Ramirez's bizarre love and devotion to the sadistic serial killer Richard Ramirez sparked global intrigue and remains one of the strangest true crime tales of obsession. While her morbid love defied explanation to most, Ramirez died knowing he still had the unconditional love and support of the woman who insisted she saw good in even the worst monsters.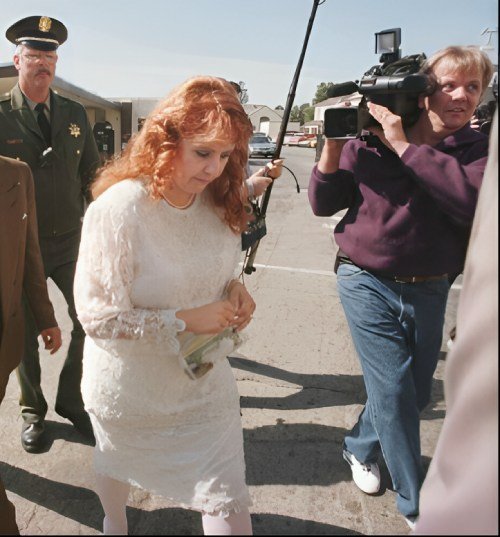 Psychologists have theorized that hybristophilia, or attraction to dangerous criminals, may explain some of Lioy's unusual fixation. Some key traits of hybristophiliacs include:
A desire to feel needed by someone "bad"
The belief they can "fix" or reform their criminal partner
Low self-esteem and sense of identity
A history of trauma or abuse
The thrill and excitement from proximity to notorious crimes
However, Lioy did not display many typical signs, living a relatively normal life herself before meeting Ramirez. In the end, the roots of her obsession remain a mystery. But her story serves as a reminder that human attraction follows few set rules and even the most deranged killers can still find love.
The Crimes of Richard Ramirez
Richard Ramirez was convicted of a string of home invasion murders, rapes and burglaries in California from 1984 to 1985. Dubbed the "Night Stalker", his highly publicized crime spree terrorized the state and earned him 13 death sentences. Some key facts about his crimes:
Murdered 13 people and attempted to kill 5 more
Sexually assaulted 11 women and girls
Burglarized over 25 homes, often stealing valuables
Left satanic symbols and pentagrams to shock and confuse police
Targeted a wide range of victims from ages 6 to 82
Broke into homes at night and attacked victims in their sleep
Beat victims, slashed throats and shot some execution-style
Showed no remorse for his crimes and shouted "Hail Satan" at his sentencing
Ramirez's trial was followed closely across California as residents feared the Night Stalker would escape conviction. But overwhelming forensic evidence linked him conclusively to the murders and assaults. He was sentenced to death row in San Quentin Prison where he met and married Doreen Lioy.
The bizarre love story of Doreen Lioy and Richard Ramirez fascinated the public due to its strange contradiction – a seemingly wholesome young woman falling for a notorious serial killer. While her motives remain largely unexplained, Lioy provided unwavering support and loyalty to Ramirez until his death in prison. Their unusual union will live on as one of the most shocking true crime tales of obsession.
---
Now that you've read about Doreen Lioy, you might also like reading about Carole Anne Boone – The Woman who married Ted Bundy while he was on a death trial.