June 3, 2011 started out as an ordinary night for 20-year-old Lauren Spierer, a student at Indiana University. Little did she know that it would be the last night her family and friends would ever see her again. Lauren's sudden disappearance from Bloomington, Indiana remains an unsolved mystery to this day.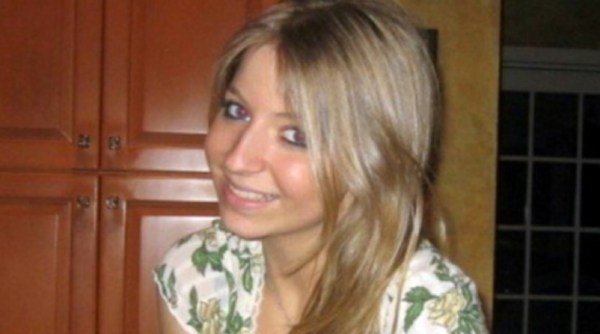 Lauren's case has gained national attention over the years, as her family continues to search for answers about what happened to the young woman that fateful night over a decade ago. Lauren's story is a cautionary tale for college students everywhere to be vigilant about watching out for their friends and staying safe when out partying.
Lauren's Background
Lauren Spierer grew up in Scarsdale, New York, a safe, affluent suburb about 30 minutes north of New York City. Her parents Robert and Charlene Spierer doted on Lauren, who was an only child.
Lauren suffered from a chronic lung condition called primary pulmonary hypertension as a child, which required her to be on oxygen. Miraculously, Lauren's health issues were resolved as she grew older.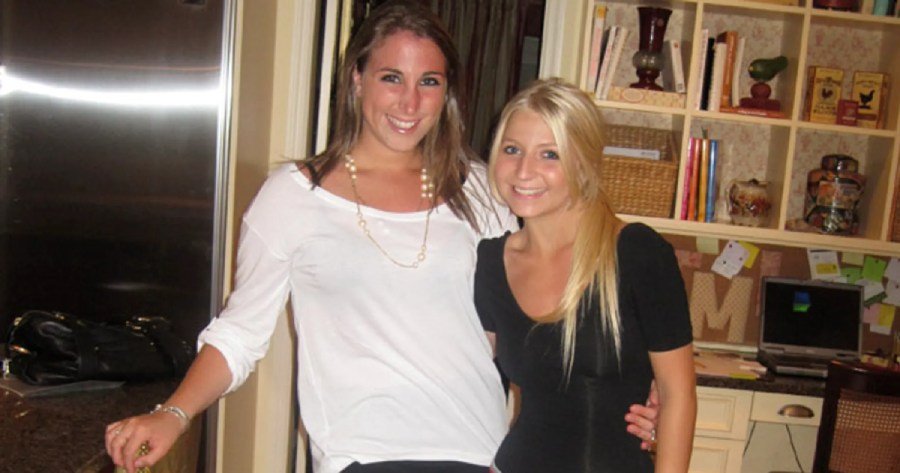 In high school, the petite, blonde-haired Lauren was an honour roll student and competed on the track and field team. By all accounts, she was a well-adjusted, normal teenager from a loving family.
In 2009, Lauren enrolled at Indiana University in Bloomington. She moved into Smallwood Apartments, an off-campus housing complex close to campus. Lauren made fast friends with her roommate at the time, a student named Jay Rosenbaum.
Lauren was studying textiles merchandising at IU and dreamed of having a career in fashion. Her parents would later describe college as the happiest time in Lauren's life. She loved attending a big university and made many close friends.
The Night Of Lauren Spierer's Disappearance
On Thursday, June 2, 2011, Lauren went out for a night of partying with her friends in downtown Bloomington. This was the end of the spring semester at IU, so many students were celebrating before leaving for summer break.
Lauren started the night at Kilroy's Sports Bar, a popular bar for IU students. She was hanging out with a group of friends including her boyfriend, Jesse Wolff, Jay Rosenbaum, and David Rohn. By several accounts, Lauren drank heavily that night over the course of a few hours. Around midnight, Lauren left Kilroy's with her friend David Rohn. The two went back to Smallwood Apartments.
David later told the police that Lauren changed into a change of clothes at the apartment before leaving again to go back out. Lauren allegedly told David that she wanted to find someone to buy her more alcohol since the bars were closing.
Lauren headed to a friend's apartment at 11th and Morton Streets. At the apartment, she socialized with her friends Corey Rossman, Mike Beth, and Jay Rosenbaum again. Witnesses say Lauren was extremely intoxicated by this point and had trouble walking. Her friends tried to convince Lauren to stay at the apartment for the night to sleep it off.
But Lauren insisted on leaving around 2:30 a.m. She was allegedly heading to meet her boyfriend Jesse Wolff and friend David Rohn back at her apartment. This was the last confirmed sighting of Lauren Spierer. Lauren started walking home alone but never made it back to her apartment.
The Aftermath
The next morning, Lauren's boyfriend Jesse texted her asking "Where are you?" when she didn't show up to their apartment. When he didn't hear back, Jesse went over to David Rohn's apartment. That's when they realized no one had seen or heard from Lauren since she left her friend's apartment the night before.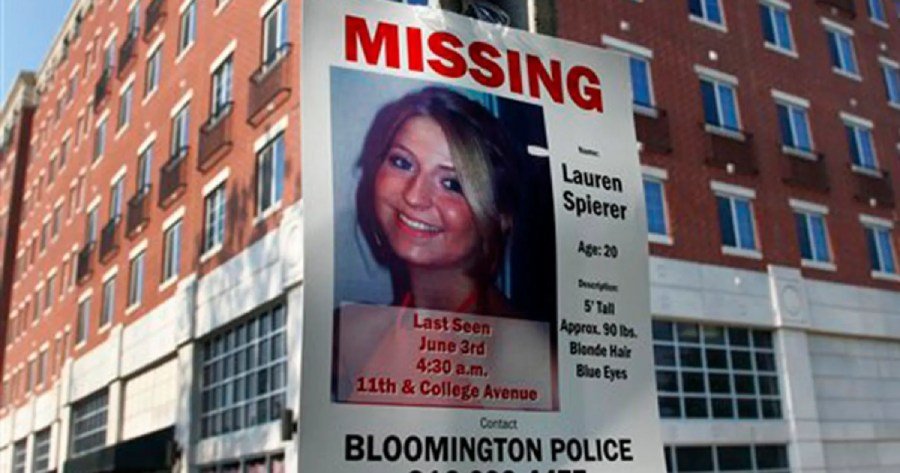 Lauren's friends started frantically calling hospitals and the police to report her missing. Lauren's parents were notified that she had disappeared under mysterious circumstances. Police started piecing together Lauren's last known steps using statements from her friends. However, the overlapping timelines had gaps and inconsistencies that made it hard to pinpoint exactly what happened during Lauren's walk home.
Detectives conducted extensive searches around the area where Lauren was last seen. But no sign of her turned up. Flyers with Lauren's picture and physical description were plastered all over town and online. But no credible sightings were reported in the days and weeks after she vanished.
With no leads, search crews eventually called off the active hunt for Lauren. But her case remains open with Bloomington police.
Theories About What Happened to Lauren
In the absence of hard evidence about Lauren's fate, several theories have emerged over the years about what could have happened to her:
Lauren got lost or injured on her walk home
Some posit that Lauren became disoriented from intoxication, took a wrong turn and accidentally injured herself somewhere. Perhaps she stumbled into a body of water or a construction site in the dark.
If she sustained a head injury from a fall, that could explain her lack of memory and why she didn't return home. However, extensive searches of the area near where Lauren was last seen never turned up a body or evidence to support this.
Lauren was abducted by a stranger
Others believe a predator could have kidnapped Lauren while she walked home alone in a vulnerable state. Serial killer Israel Keyes was floated as a potential suspect since he is known to have committed murders in that region around the same time.
But there's no evidence that specifically links Keyes or another unknown assailant to Lauren's disappearance.
Someone Lauren knew harmed her
Some amateur sleuths on social media speculate that Lauren's friends know more than they've shared with the police. The gaps in their timelines from that night raise questions.
Perhaps an argument or crime of passion occurred behind the scenes, and her death was covered up. Police have cleared Lauren's boyfriend and friends as suspects after extensive interviews though.
Lauren intentionally disappeared or died by suicide
A few wonder if Lauren ran away or took her own life, and foul play wasn't involved. But her family and friends find this hard to believe given Lauren's upbeat, stable personality.
She also left behind all her personal belongings when she disappeared, which suggests Lauren didn't plan to vanish forever.
Lauren died of an accidental overdose at a party
The leading theory that emerged early on was that Lauren overdosed at a house party somewhere after leaving her friend's apartment.
In this scenario, the students who were with her panicked and disposed of her body instead of calling 911. But an anonymous tip specifically implicating this has never materialized.
And it's unclear how her body could be so well-hidden that it's never been discovered after massive community searches.
Ultimately, none of these conjectures can be proven without more evidence. Lauren's baffling case remains a complete mystery.
Ongoing Search Efforts and Media Attention
In the initial weeks after her disappearance, Lauren Spierer's story received heavy local media coverage. The case also started gaining more national attention.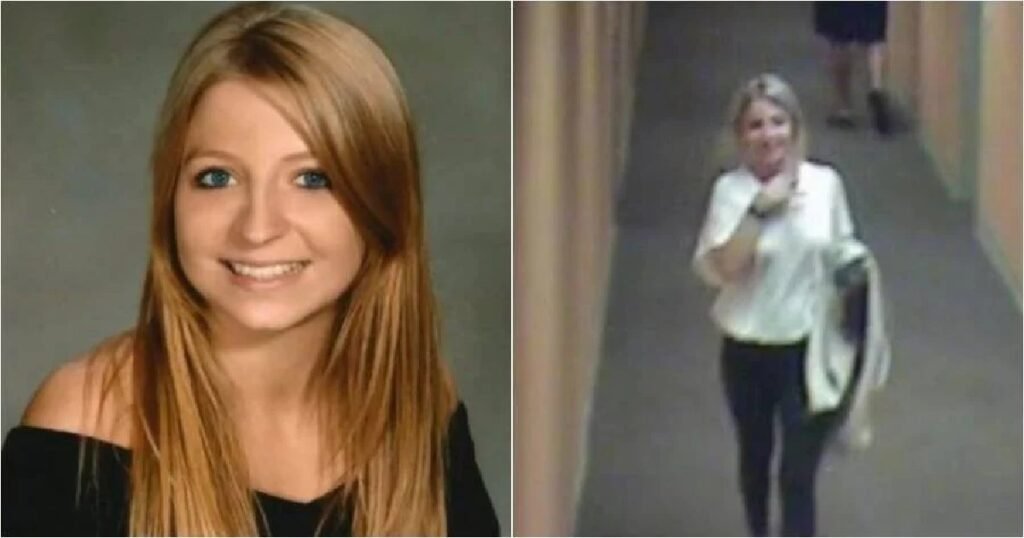 Lauren's parents hired private investigators to aid in the search and made public pleas for any tips that could crack the case. Citizen groups organized volunteer searches of parks, buildings, and trails around Bloomington to look for Lauren or clues. But these all came up empty.
In 2012, Lauren's parents Robert and Charlene Spierer wrote an open letter to Indiana University President Michael McRobbie, criticizing the school's handling of the case. The Spierers believed the university had not been transparent about Lauren's disappearance or done enough to encourage students to cooperate fully with police.
The case was also featured on national news shows like Nancy Grace, Dateline, and 20/20 to keep Lauren's story in the public eye. Hoping the boosted attention might unearth new leads.
In 2016, a break in the case seemed imminent when an unidentified male skeleton was found in a drained retention pond close to where Lauren disappeared.
The Spierer family waited anxiously for several months as DNA testing was conducted. But the results came back negative. The remains were not Lauren's. To this day, Lauren's parents still proactively make media appearances and work with investigators to find answers.
In 2021, they announced a partnership with Redo Search and Rescue, a missing persons organization that provides trained volunteers and search dogs. The Spierers vowed to never stop looking for their daughter.
The Bloomington Police Department also clarifies they are actively investigating whenever new leads come to light. But so far, no developments have allowed them to close the case.
Why Lauren's Disappearance Still Captivates the Public
There are several factors that contribute to the public's ongoing fascination with Lauren Spierer's disappearance decades later:
The mystery
The circumstances surrounding Lauren's vanishing remain ambiguous. With no motive, body, murder weapon, or conclusive evidence of what happened, it's an enigma that puzzles armchair detectives.
People are drawn to true crime mysteries that defy neat explanations. The endless speculation about what befell Lauren fuels interest.
Relatability
Many see their younger selves reflected in Lauren. Here was a wholesome, Midwestern college student who disappeared under ordinary circumstances on a night out drinking – a scenario familiar to many young people.
Her case underscores how an average night can turn sinister in the blink of an eye, frightening peers who wonder "Could this happen to me?"
Media coverage
The ubiquity of coverage on Lauren's case, especially in her hometown region, keeps her memory circulating in the public consciousness. Media renew interest whenever there are any case updates.
Family involvement
The Spierer family's tireless commitment to finding the truth ensures Lauren isn't forgotten. They continue sharing her story and pumping resources into the search. Their persistence pays off with periodic boosts in attention.
Social media
Online, Lauren's case frequently pops up on Reddit threads about unsolved mysteries, true crime forums, and even TikTok lately. Exposure to new generations helps sustain intrigue.
Citizen sleuths debate details and exchange theories about what happened to her.
Cautionary tale
Lauren's case serves as a sobering reminder for students to drink responsibly, use the buddy system, and look out for each other when partying. Her smiling photo is recognizable as the face of these safety lessons.
For all these reasons, the public remains captivated by Lauren's disappearance against the odds. Her case proves that sometimes a story takes on a life of its own without a neat resolution.
Until evidence emerges to fill in the gaps, the mystery of what happened to Lauren Spierer persists.
Lauren Spierer's baffling vanishing has stumped investigators and armchair detectives for over a decade now. In many ways, the case raises more questions than answers.
But one thing is certain – a beloved young woman full of promise disappeared before her time. The loss still feels fresh and painful for all who knew and loved Lauren.
While the outcome may remain unknown, the community continues rallying to support the Spierer family in their quest for closure. Lauren's kindred spirit still touches lives, as her disappearance serves as a cautionary lesson about protecting loved ones.
Perhaps one day soon the police will finally get the break in the case they need to unravel this mystery. Until then, Lauren Spierer's memory lives on, reminding us to cherish our precious time with those dearest to our hearts.
---
Now that you've read about the disappearance of Lauren – you might also like to take a look at the murder of Aarushi Talwar