The death of 23-year-old Rachel Hoffman in a botched undercover drug sting shocked the nation in May 2008 and still serves as a cautionary tale today. Hoffman, a recent graduate of Florida State University with a bright future ahead of her, was coerced into serving as a confidential informant (CI) for the Tallahassee Police Department after they found drugs in her apartment. As a result of police negligence, she was murdered execution-style by two drug dealers that she was sent to buy from undercover.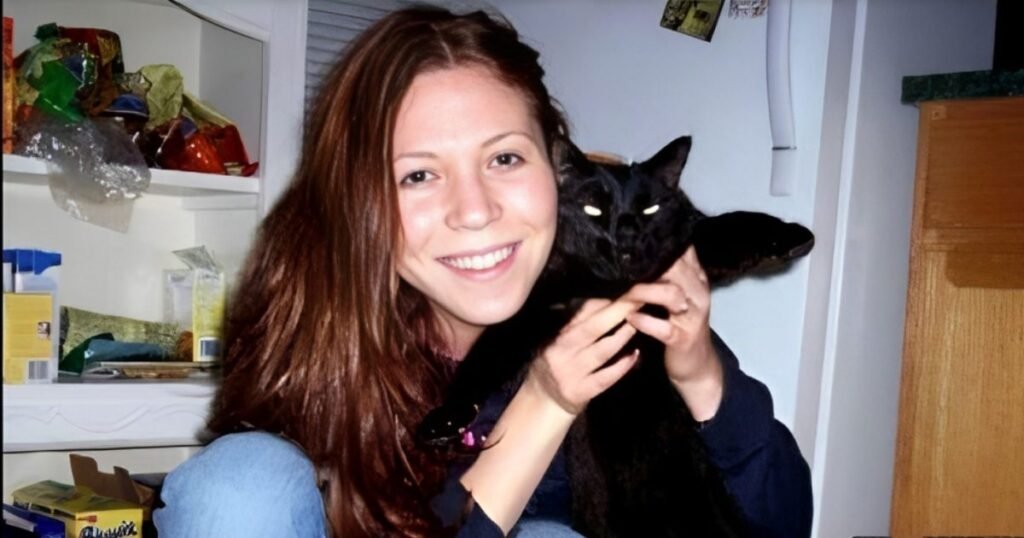 Hoffman's case gained national attention and scrutiny of the practices used by law enforcement in recruiting and using confidential informants. Many questioned if police had taken advantage of a young woman without any criminal background, pressuring her into an operation that turned deadly. The tragic outcome sparked debates about CI guidelines and safety protocols, or lack thereof. Public outrage grew as more details emerged of how poorly planned and supervised the sting was.
Over a decade later, Rachel Hoffman's story is still frequently referenced as a chilling example of the risks confidential informants face when hastily forced into dangerous situations without proper support. Her case prompted policy changes in some states and brought the ethical dilemmas of using civilians as police informants back into focus. The failure to protect a vulnerable young woman like Hoffman raised concerns that are still discussed today.
Who was Rachel Hoffman?
Rachel Hoffman grew up living a normal life in the town of Safety Harbor, Florida located just outside Tampa. She was a bright student at Clearwater High School, where she was a member of the National Honor Society. After graduating in 2002, Rachel went on to study at Florida State University in Tallahassee.
At FSU, Rachel continued her academic success while pursuing a degree in finance. She graduated in 2006 and was starting out her post-college career when her life took a devastating turn.
In April 2008, the 23-year-old was arrested after police executed a search warrant on her Tallahassee apartment and found over five ounces of marijuana, four Ecstasy pills, and two Valium pills. Though Rachel had no prior criminal history and no involvement with drug dealing, she now faced serious felony charges for drug possession that could derail her future.
Desperate to avoid jail time and a record, Rachel decided to become a confidential informant for the Tallahassee Police Department. She likely felt immense pressure and lacked an understanding of the grave risks she would face. This regrettable choice by a young woman with her whole life ahead of her led to her untimely death just weeks later.
Police Offer a Risky Way Out
The police offered Rachel a deal: she could avoid going to prison for up to four years if she agreed to become a CI and help them bust two suspected drug dealers.
Rachel, facing felony charges for the first time, accepted the deal. The alternative was potentially spending years behind bars and having her future ruined by a long criminal record.
The Tallahassee Police Department decided to send Rachel on an extremely dangerous operation for her first time acting as a CI. She was given $13,000 in cash to buy 1,500 ecstasy pills, 2 ounces of cocaine, and a handgun from two men the police identified as dealers.
Rachel had no training or preparation for such a high-risk sting. The police failed to provide her with any defensive gear, coaching, or safety protocols. Despite her complete lack of qualifications and experience, Rachel was sent undercover with the expectation she could single-handedly take down two armed, seasoned drug traffickers.
The Botched Drug Sting
On May 7, 2008, Rachel Hoffman embarked on the drug buy operation that would end her life. Police picked her up and gave her $13,000 in cash to purchase 1,500 ecstasy pills, 2 ounces of cocaine, and a handgun from two suspected drug dealers. Rachel was sent alone and unequipped to meet the armed men while officers planned to monitor and intervene from afar.
Rachel met the dealers, Deneilo Bradshaw and Andrew Sellers, at a busy shopping center, and went with them to a different location. Unbeknownst to Rachel, the dealers had no intention of exchanging drugs and instead planned to rob her. In the wooded area they drove to, the dealers took the $13,000 cash but never handed over any drugs or gun. In an act of cold-blooded violence, the men shot Rachel execution-style.
While this was unfolding, the police surveillance team completely lost sight of Rachel. In a dire failure to protect their informant, officers had no idea that the deal had gone awry and the young woman was in mortal danger. After waiting for hours, they called off the operation for the night, leaving Rachel for dead. Her body would not be discovered until two days later when a tip led investigators to the remote scene.
The botched sting and Rachel's senseless murder highlighted gross negligence and incompetence by the Tallahassee Police Department. Their reckless practices put Rachel in harm's way, without proper safeguards or surveillance. If basic procedures had been followed, the tragedy could have been prevented.
Aftermath and Investigations
The aftermath of Rachel Hoffman's death cast a harsh light on the Tallahassee Police Department and their negligent handling of the botched sting operation. In the wake of their daughter's murder, Rachel's parents Irv and Margie Hoffman filed a wrongful death lawsuit against the department in 2010.
The lawsuit alleged that the police had failed to adequately train Rachel on undercover drug buys and did not provide her with the proper equipment and surveillance to keep her safe. In 2012, the suit was settled for $2.6 million, though the Hoffman family maintained the case was about accountability, not money.
Multiple in-depth investigations into Rachel's death found major errors and policy violations by the Tallahassee Police Department that contributed to the fatal outcome. A grand jury report stated the police had failed Rachel by leaving her alone with violent criminals. Changes were demanded to ensure such gross misconduct would never happen again.
The public outrage over Rachel's case spurred reform in Florida and beyond. "Rachel's Law" was passed in 2009, requiring new guidelines and training for police departments using confidential informants. Several states and agencies reviewed and updated their procedures for undercover operations involving civilians.
The Drug Dealers Get Life Sentences
Following Rachel's murder, police launched a manhunt and investigation to find those responsible. The suspected drug dealers who had met with Rachel, Deneilo Bradshaw and Andrea Green, had fled the area.
Months later, Bradshaw and Green were both arrested on charges of first-degree murder, robbery and kidnapping. In 2011, separate juries convicted both men and sentenced each to life in prison without parole. Though justice was served, it was too late to save the innocent life of Rachel Hoffman.
Rachel's Law
The death of Rachel Hoffman stands as one of the most notorious examples of the inherent risks faced by confidential informants. Her tragic story starkly demonstrates how police negligence and reckless practices can have fatal consequences. A young woman with her whole life ahead of her was pressured into a risky undercover drug sting without proper safeguards in place.
Rachel's case exposed deep flaws in the way many law enforcement agencies recruit and utilize civilian informants. The lack of formal guidelines and training for undercover operations has led time and again to preventable tragedies. Rachel's story must serve as a cautionary tale to spur reform across the country. More protective policies, extensive training, and stringent safety protocols are critically needed to prevent exploiting vulnerable individuals.
No one should have to suffer Rachel's fate because of police misconduct. By honouring her memory and learning from past failures, officials can ensure informants like Rachel are never again put in lethal jeopardy just to make an arrest. With the power to destroy lives, law enforcement has an absolute duty to exercise the utmost responsibility, restraint and care in their use of confidential informants.
---
Read more from the website: