Former Ohio cheerleader who was acquitted of murdering her newborn baby has been released from probation nearly two months early, saying she wants to be "a normal person again".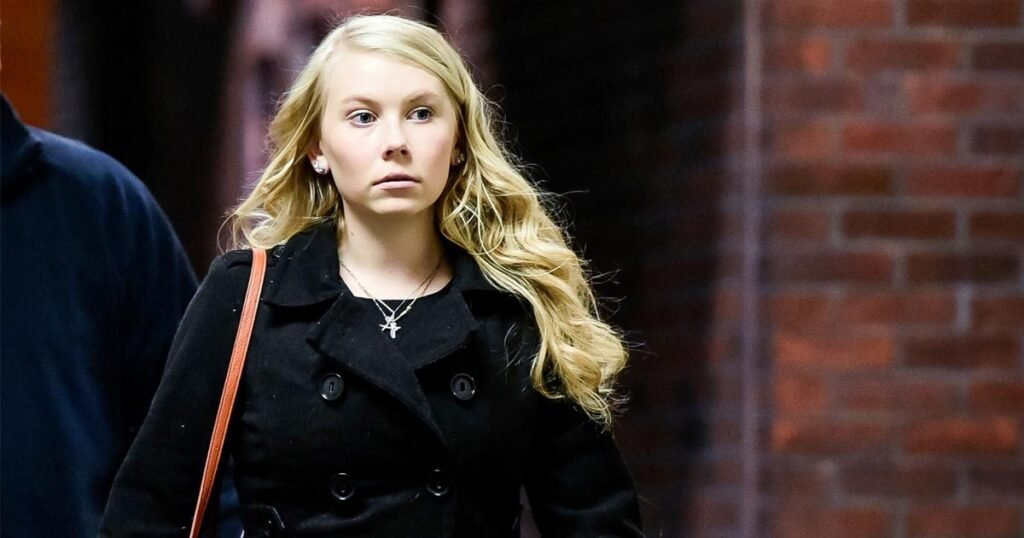 The former Ohio school cheerleader was found not guilty of murder, but she was convicted for abuse of a corpse. Brooke Skylar Richardson was sentenced to three years probation for burying the baby girl's course in her parent's backyard in Mary 2017. She was released after serving only 14 months of her probation.
She was 18 years old when she hid her pregnancy from her family and friends, giving birth to a full-term baby girl she named Annabelle in 2017. Richardson claimed that the baby was stillborn, and then she buried the baby in her backyard.
The defense said that Richardson was a scared teen who delivered a still born daughter she named Annabelle and then buried her in the yard where she could see the site from a bedroom window.
But the prosecution claimed that on May 7, 2017, she delivered the infant in secret, killed her, and buried her in the backyard, and she never told anyone about her actions, before it was uncovered two months later.
The case was complicated because the cause of death could not be determined from the remains, and similarly, the baby was born alive could not be confirmed by examining the remains.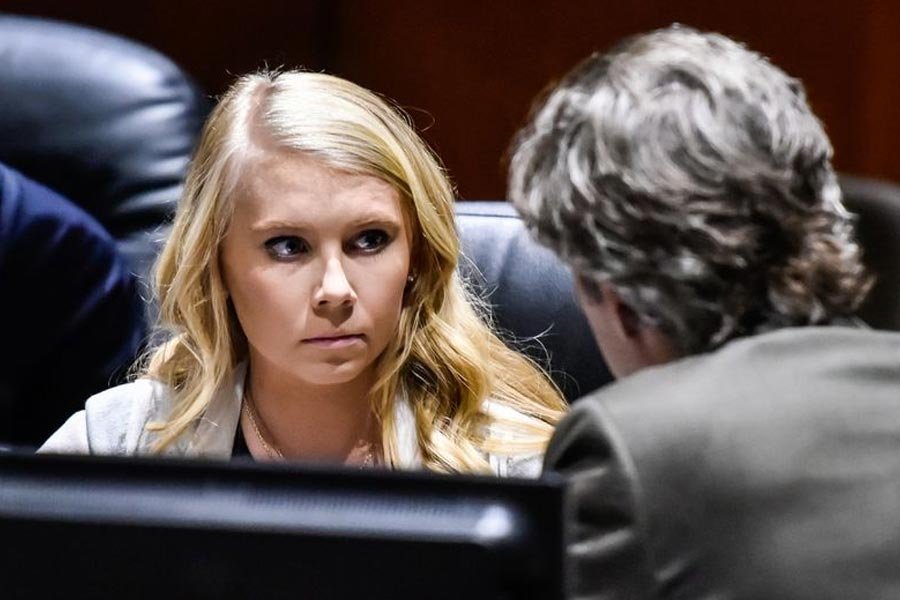 The prosecution pointed to Brooke's actions, her text messages and statements to detectives as proof of the live birth, and the fact that her own action made sure that the baby could not be examined for evidence as it decomposed in the ground while she told nobody.
The case went on for two years, with many twists and turns, but there was not enough evidence to prove that the baby was alive or stillborn, and after watching the videos of her interrogation the jury of seven women and five men reached the verdict after less than five hours of deliberation.
Brooke apologized in a teary-eyed statement in court, "I am sorry for everything I have put everyone through… I know that doesn't seem like a lot at all."
"You had the option of giving up to six months in prison with time served… I don't think three years probation is too much to ask," Brooke's mother, who fought for her early release told Warren County Judge Donald Oda II.
"I am very sorry and I hurt a lot, I just wanted to show that I can be a normal person again and that's all," she said, according to the publication.
The judge Donald Oda said that the purpose of the probation was not punishment, and the relation is Richardson was convicted of a low-level felony.
"There is no reason for me to invest that time and resources of my probation department in supervision you," said the judge, but it is an opportunity to demonstrate why she stated that prison term of 12 months in prison shows not be imposed."
Oda concluded, "There is nothing in the three years I have been supervising you Ms. Richardson that leads me to believe that you do not follow the rules or are going to commit any crimes in the future."
Brooke faced up to 12 months in prison, and at the sentencing, Oda told her that she would be reincarnated if she violated conditions of her community control.
Brooke's attorney filed in October the motion to mitigate her sentence and terminate the remaining time of her sentence, while arguing that she had done everything required. The attorney argued that she has a job, she is in college and continues with mental health treatment.
"She has completed two semesters of college, has a cumulative GPA of over 3.85, and currently has a GPA of 4.0 for the most recent semester," Brooke's attorney wrote in the motion. He further added, "In addition to school, she has also worked approximately 10 hours per week. She sought alternative employment, but was rejected each Tim due to the fact that she is on probation."
She is working at the Rittgers and Rittgers Law Office in Lebanon, and her goal is to become an attorney.
Read more from the website: